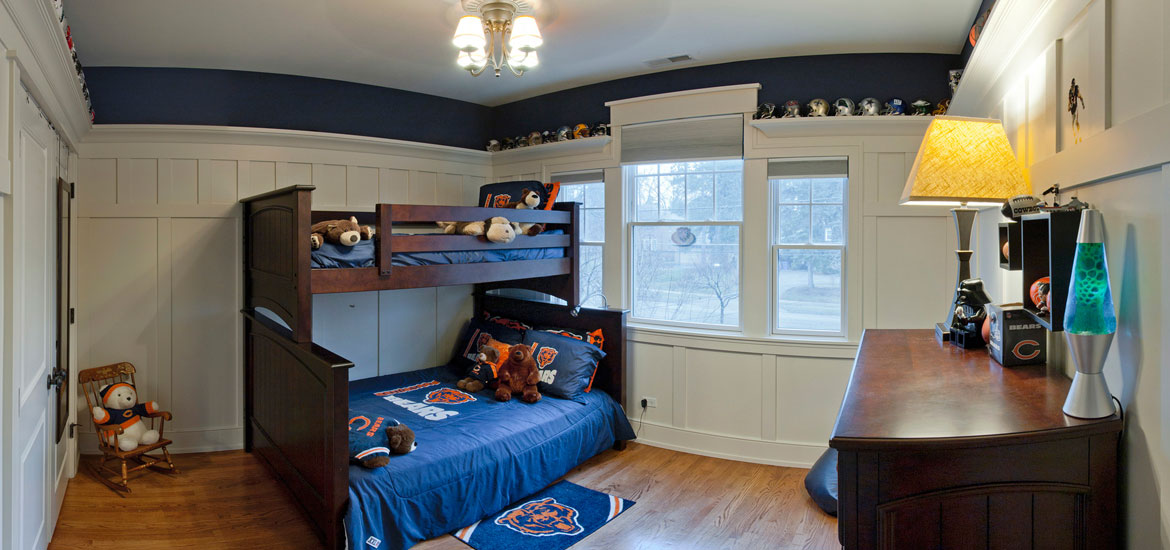 There are few spaces in the house as personal as the bedroom. This does not apply to adults only; even kids take their bedrooms as their personal sanctuaries. They want their personality, hobbies, and passions to be reflected in the décor of the room. This is something to consider when you are undertaking a home renovation or building a new house.
Instead of the usual bedroom design, make it pop by using a theme. One common idea is to deck out a kid's bedroom in a sports theme. It can be football, soccer, hockey, racing, or a combination of sports. If your kid loves sports, this is the dream bedroom. It does not even have to be expensive. A great sports themed bedroom just needs good planning and some creative thinking before starting your home renovation.
SURFS UP!
That picture is just amazing. The colors are relaxing–at the same time the room is bright and cheerful.
SIMPLICITY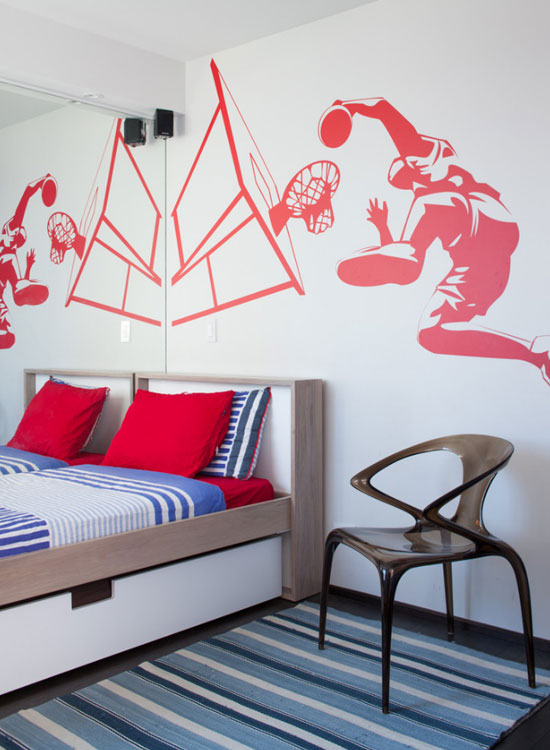 Simple, yet just enough to give it a little extra style.
TENNIS ANYONE?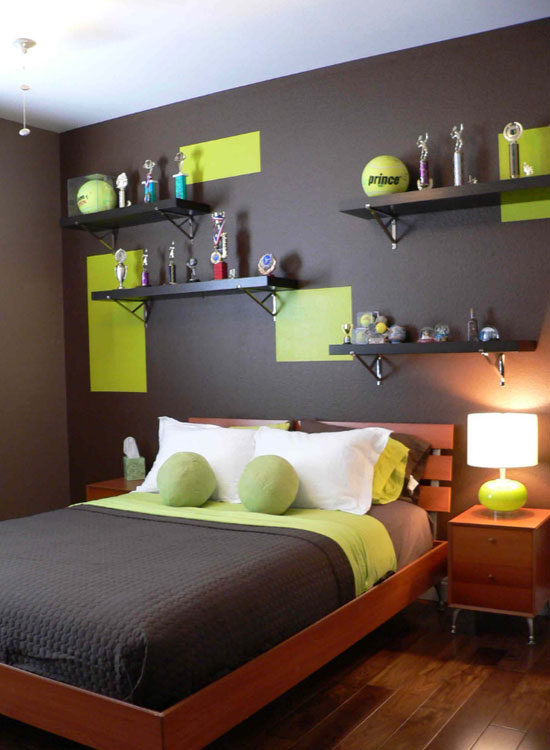 Love the choice of wood tones–pretty floor. The charcoal gray with the tennis ball yellow is cool. Unique, stylish and fun.
PENNANT PERFECT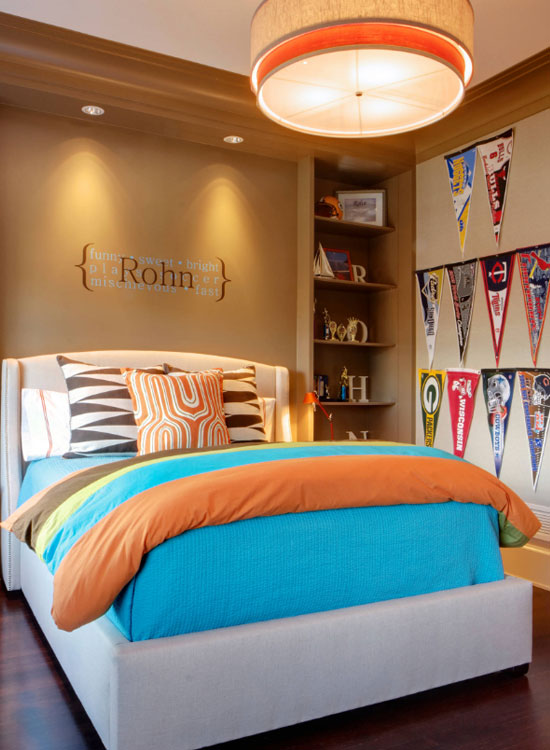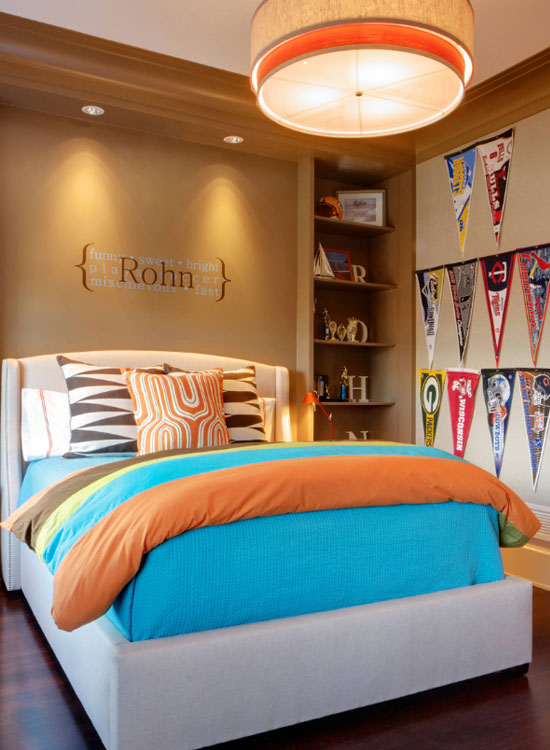 Such a chic and classy space. Love how clean it looks and the colors! Nice light fixture.
BECKHAM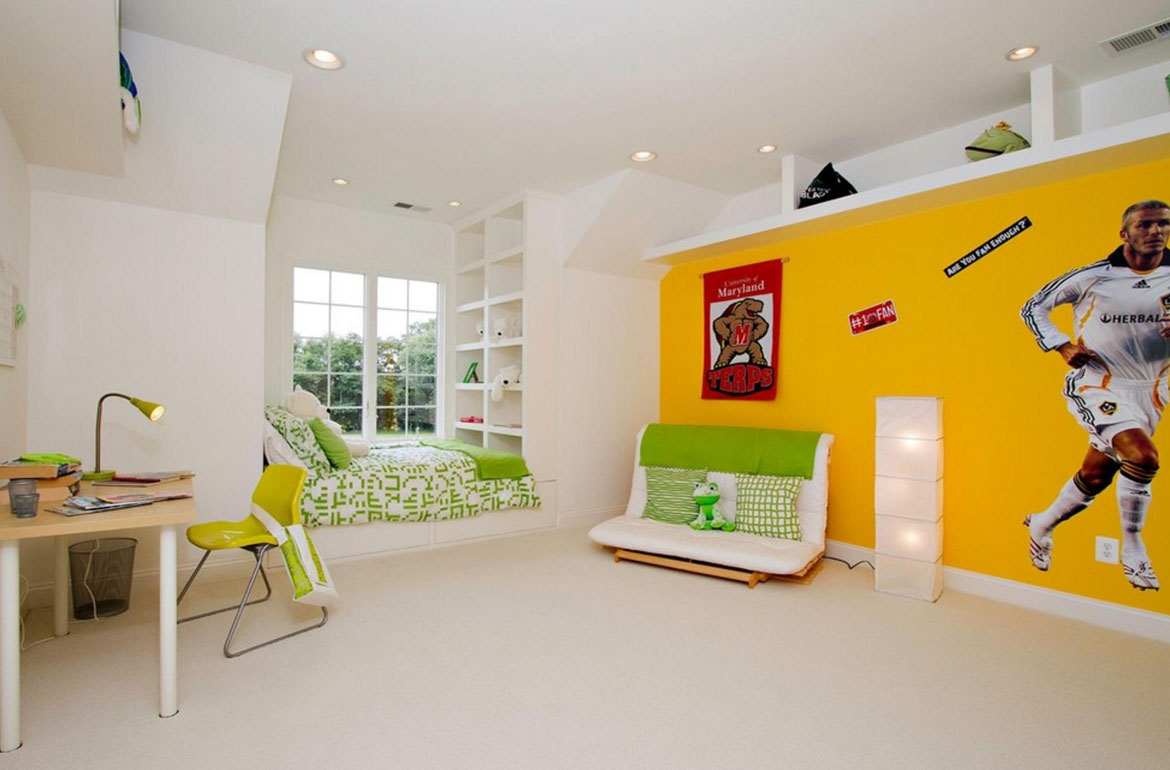 Sunny bright color–love the bed alcove.
SKATEBOARD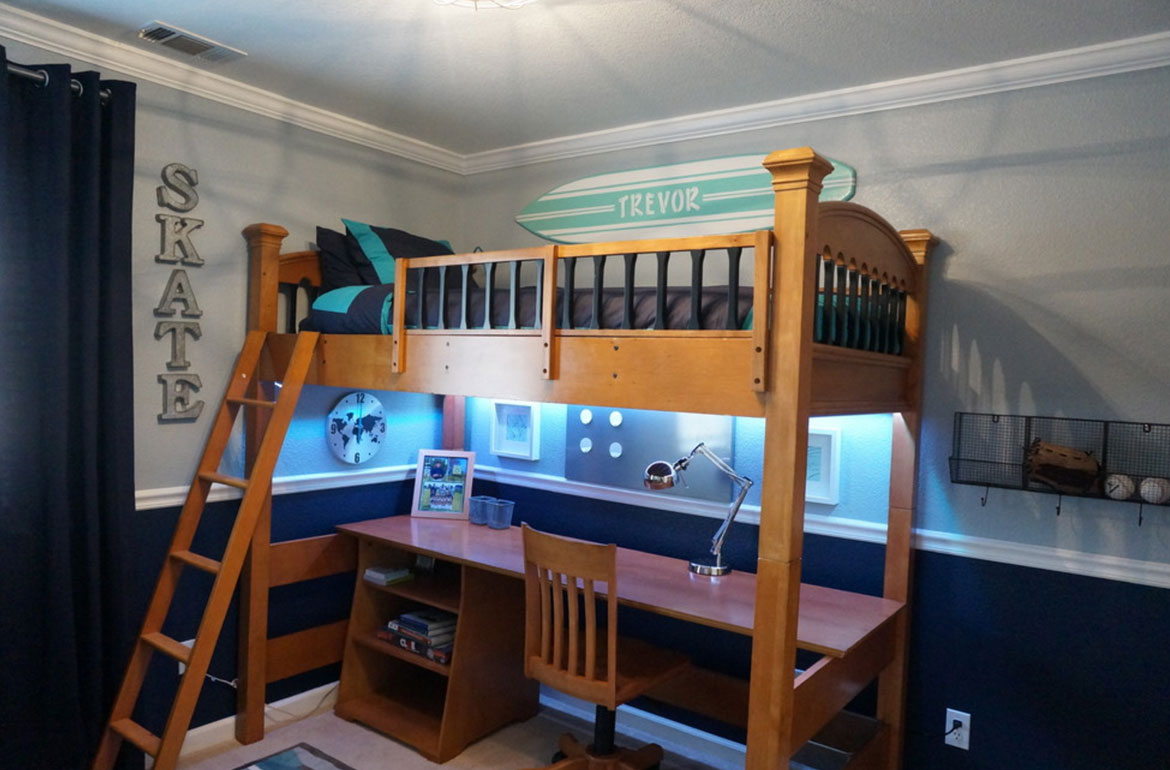 SURF
Love the shelves. Nice colors.
GAME POINT
A very feminine tennis themed bedroom. Bright & cheerful!
COOL HANGOUT
What a comfortable and cool teen boy's room.
FOOTBALL PANELS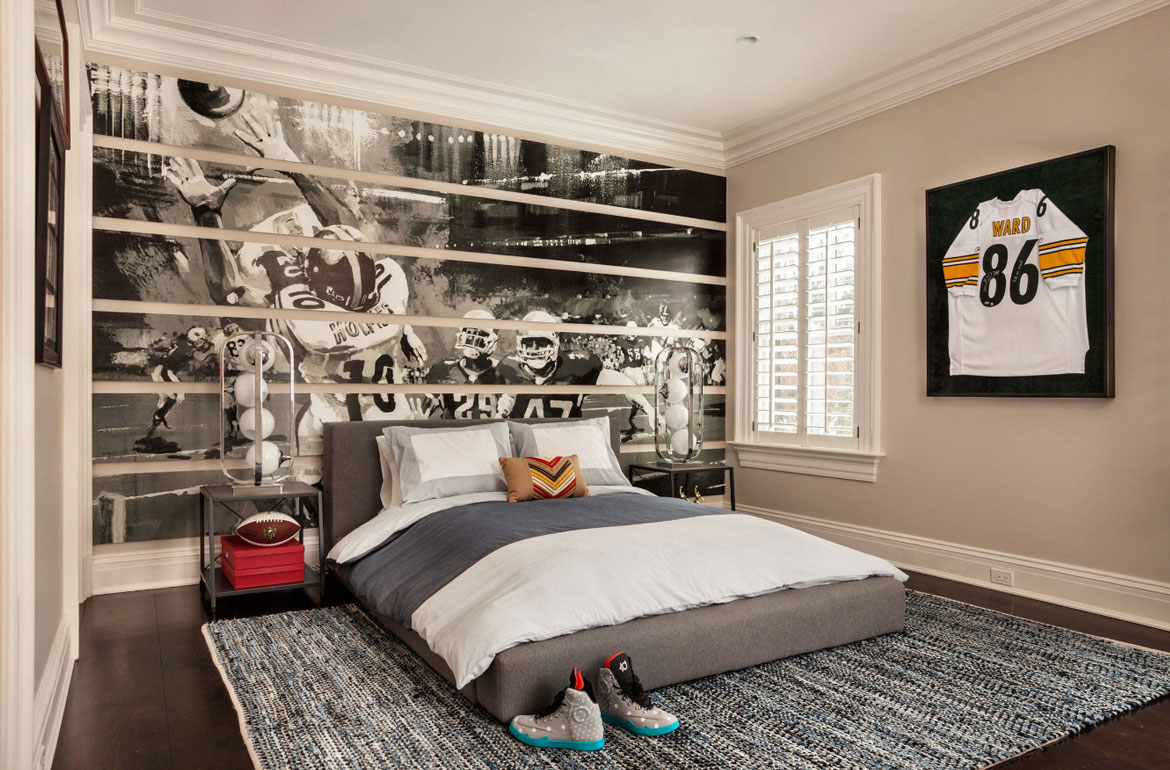 Cool mural–like how it is done in panels. The room feels a little more sophisticated than a standard sports-themed room.