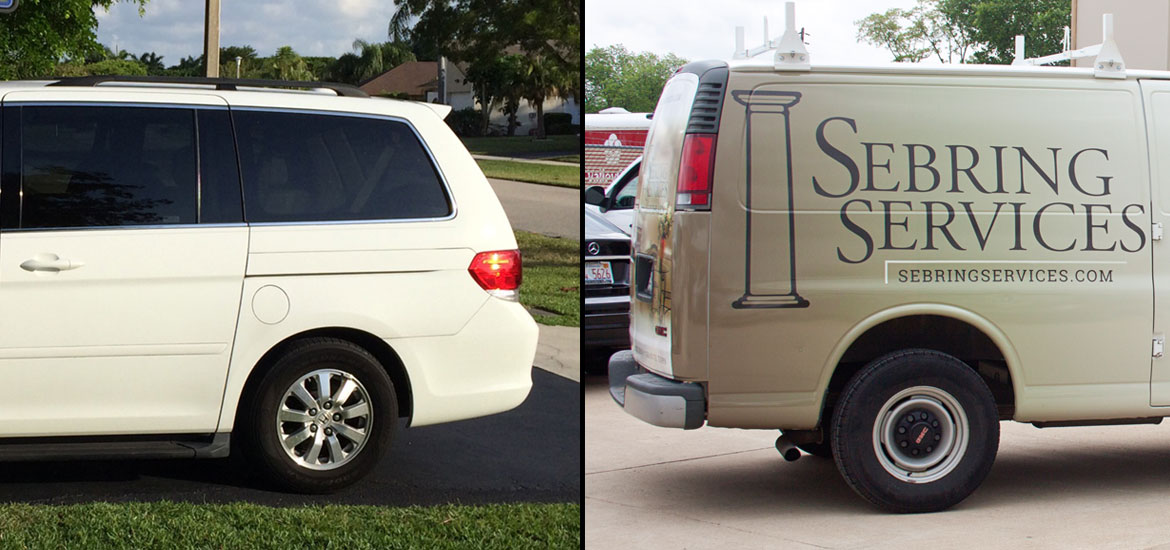 Remodeling always sounds like a fun and an adventurous project. Regardless of the room, you can probably already muster up ideas on changes you would like to make or improvements that you can envision. Maybe you are already experienced with renovations, maybe you are not. Regardless, there is a simple way to determine whether you should DIY or hire a remodeling professional. Below, you will find some common renovations that are easy to DIY as well as some things that are better left to a professional.

Typical DIY Upgrades & Improvements:
Painting Walls/Cabinets
Painting isn't always fast and easy, but it's one of the simplest ways to improve a space aesthetically. If there is a particular room that is being held back by wallpaper or aging colors, why not freshen up the space with a new coat of paint? Make sure you use painter's tape and trending colors, such as neutrals. You can also paint kitchen or bathroom cabinets after they have been removed from the hinges and sanded thoroughly. Sanding ensures the paint will stick to the grain of the wood and not wear off over time through contact.
Fixtures/Mirrors/Accessories
Some of the easiest improvements that also look the best are adding accessories and changing out fixtures. Sometimes decorating even transforms a space and makes it look better without requiring an expensive remodel. If you have old fixtures such as lights, toilets, faucets or even dated appliances, consider replacing them and watch how the appeal of the room changes. Replacing damaged or outdated mirrors is another way to improve a bathroom or spare bedroom.
Laminate Flooring
Very few flooring types are easy to install but laminate floors fit the bill as a promising DIY project. If you are handy with a saw and have a full day to dedicate to each room that requires new flooring, you may just want to give this one a shot. It can save you a lot of money. Be sure to run the boards vertically with the widest part of the room and always stagger the boards so that they don't connect at the same spot in each row.
Built-in Space
Building entertainment centers, window seats and built-in cabinetry is one way to dramatically enhance a room without having to spend thousands of dollars on your remodeling project. Built-in space is both aesthetically pleasing and it provides more storage and brings added functionality to your home.

Upgrades Best Left to a Professional:
Electrical & Plumbing
Some plumbing jobs require just a few minutes of time but you have to know what parts you need and how to turn off the water supply. If you're an experienced plumber, you know the parts needed for a quick plumbing fix like the back of your hand. It is best to consult with a plumbing professional if you can't immediately look at the job at hand and know which supplies are needed and how you intend to fix it. The same can be said for electricians except that it is never a good idea to DIY an electrical project. There are codes and regulations that must be followed and working with electricity can be very dangerous.
Cabinets/Countertop/Flooring Installs  
Installing new cabinets, countertops or flooring is generally pretty complicated. Of course, there are always certain types of floors or countertops that are easier to do yourself, but consulting with a professional is a smart move if you feel it's beyond your capabilities. For instance, laying tile, hardwood or carpet is rarely a possibility for DIY projects.
Structural Changes
Taking out walls, repairing the foundation or doing other structural changes is not wise when you are not an experienced professional. Homes have load-bearing walls and other concerns that need to be evaluated by a licensed contractor.
Hazards
Anything that involves a potentially hazardous situation is a major concern that is best left to a professional. Issues such as mold, lead paint, asbestos, polybutylene piping, old wiring or other concerns should never be repaired by someone who is inexperienced.
Sometimes a remodeling project is just beyond your DIY capabilities. It is okay to consult with a professional and for some projects, it is the right thing to do. Knowing when to DIY and when to hire a remodeling professional is important to getting the job done right and in a safe manner. If you have any questions on renovations download our free Remodeling 101 Ebook or contact us.