Collected from the Sites Listed Below
We've been lucky to work with some of the best people around. Hearing from our biggest fans never gets old and makes us smile. What are they saying? We're glad you asked.
Please Note: Sebring Design Build rebranded from Sebring Services in 2017, so all reviews prior to 1999 were for Sebring Services.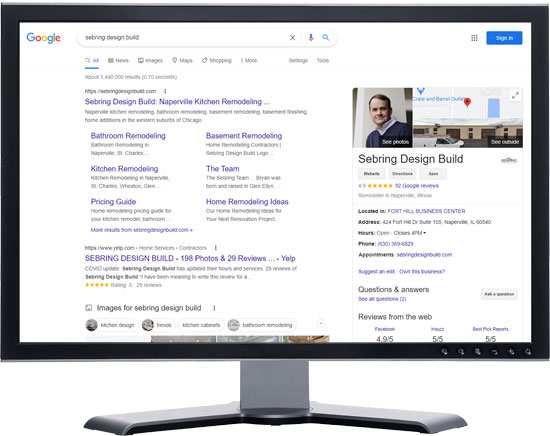 "…Bryan is professional, courteous, and personable…
…The finished product was exactly what we envisioned, and we couldn't be happier with our decision to go with Sebring. My wife and I will assuredly use Sebring again for future project(s) and they will be the first company recommended to our friends and family. "
"We hired Sebring to tear out and rebuild our master bathroom. The quality of the work was excellent and it was obvious the people they contract with are not only skilled, but take great pride in their work. They respected our home during the process, kept noise to a minimum, protected the house from construction dust/dirt as well as they could and were pleasant and professional. This was true of their carpenters, drywallers, tile installer, plumber, electrician and painter…
…We heartily recommend Sebring and would hire them again. "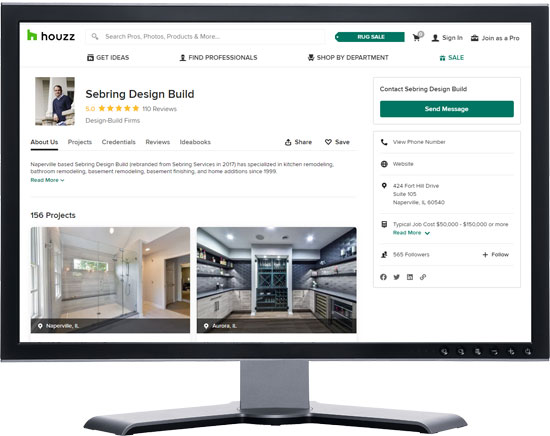 " Sebring is the best contractor, remodeler, and construction firm — BAR NONE! There work is top-notch as is the extraordinary customer service. We had Sebring bid on a complete remodel of our master bathroom and finishing our basement. We chose Sebring over others because of their authenticity and their genuine interest in helping our dreams come to life…
…If you are looking to work with a company that can be trusted and provide excellent service and outstanding workmanship, Sebring is the firm for you. "
" We had Bryan and his team remodel our basement from scratch. He provided estimates and suggestions for designs, and really delivered. Percy was excellent and provided a high-touch service. We are really pleased with the results and I highly recommend Sebring. We plan on using them for additional work on the house. "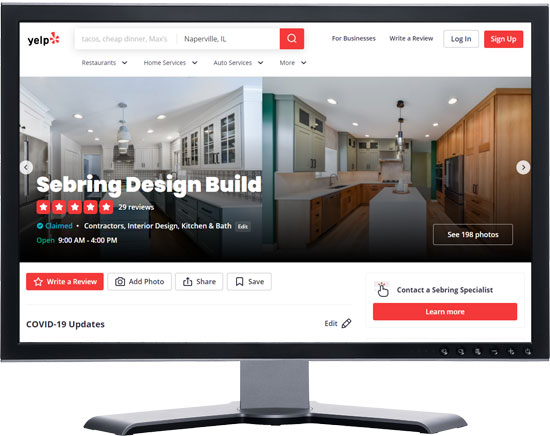 " It's no surprise that we are thrilled with Sebring for the second time in two years. From first contact about a project through the finished product, everyone through our door has never been anything but professional, clean, friendly, and hard working. It's one thing to have a project completed nicely, it's another for the experience to be pleasant from start to finish, with an outstanding outcome. Our new crown molding is absolutely beautiful. Installation was quick yet done to perfection. Painters finished the walls and ceiling flawlessly, cleaned, and helped move furniture back to its original positioning. We have no question about who to go to for future home projects, big or small. Thank you, Sebring!!! "
" We had a great experience working with Sebring…
…Our project manager was often at the house, very helpful, and easy to get in touch with. We were very concerned with staying on budget, and our project manager helped us do that, and actually came in a bit under budget…
…I would strongly recommend using Sebring. We were, and still are, very pleased with the service. "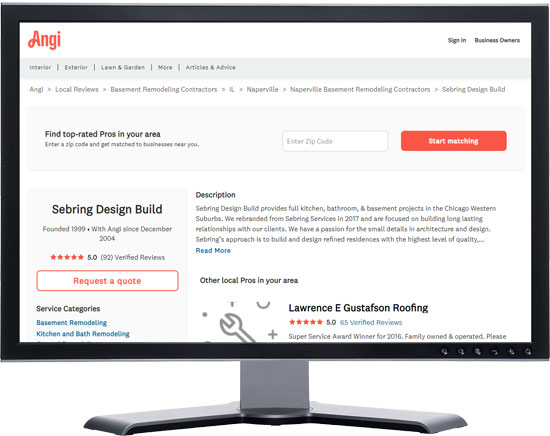 " Sebring finished my basement in my last home. They provided excellent customer service and the quality is better than any other basement I have seen…
…I would highly recommend this company to anyone who wants a beautiful finished basement in their home. "
" Bryan and his staff were extremely punctual and professional from the beginning of the project to the end. He was responsive with his estimate and estimated start date. His staff also provided us with a written time line of events so that we could follow along with the progress on a daily basis. The entire project took exactly as long as he estimated, and the budget was spot-on. In fact, there were a few unforeseen expenses that Bryan must have incurred himself, because we were not charged for them. Our kitchen was completely remodeled, including taking out a wall, new flooring, new cabinets and countertops in an area where there were previously none. I was impressed with the quality of the products and workmanship, especially considering that the price was extremely reasonable… "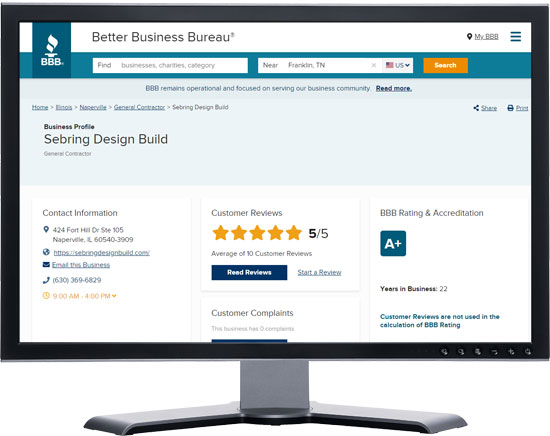 " I highly recommend working with Sebring. We did a lot of research before choosing and we have been nothing but pleased with the team. From the beginning of the project to the very end, all members of the team were respectful to us and our home, pleasant and helpful. The projects was done in the time frame they quoted… …The care and craftsmanship on the cabinets is of very high quality. We are very pleased with the finished product. They were also very patient and accommodating when I had a change towards the end of the project. Overall, it was a pleasure to work with the Sebring team and we look forward to having the team come in and redo our master bath. "
" Sebring turned our dream basement into reality! We had been saving for years to transform our unfinished basement into an amazing space for relaxing and entertaining. We had a vision and basic plan of what we wanted, which Bryan Sebring and his skilled staff of designers invested many hours fine-tuning with us prior to entering into a contract. The project took almost six months due to the scope, almost doubling the living space in our home. Each subcontractor crew was top notch and had been doing business with Sebring for years… "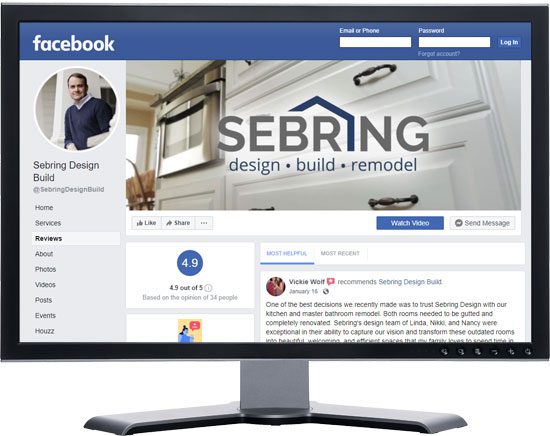 " Sebring did an outstanding job in remodeling our 100 year old basement from tear out to completion. We have worked with many contractors over the last 20 years and Sebring by far is the best. The quality of the work was outstanding. The company is very customer service oriented and the communication was excellent! There were people working every day and the project was completed on time. We used Sebring previously about 15 years ago for a smaller basement project and they were excellent then as well. Since then we have used other contractors for various projects and i can honestly say Sebring's quality is second to none. In addition, the owner, project engineer and all the sub contractors were very knowledgeable, respectful and friendly to both myself and my family (including my dogs!). I highly recommend Sebring and will use them again for future home improvement projects. "
" We knew immediately that Sebring was the right fit for our small basement remodeling. The Sebring experience, from start to finish, was a pleasure. Every team member we met was courteous, professional, and experienced. Rock-solid effort and superb results. I'd recommend Sebring to anyone considering a home remodeling project. We will definitely be using them again. "
Reviews Last Updated: August 11th, 2023
Although we try to update our site content regularly, we are sorry for any information at these third party sites that may have changed since our last update.