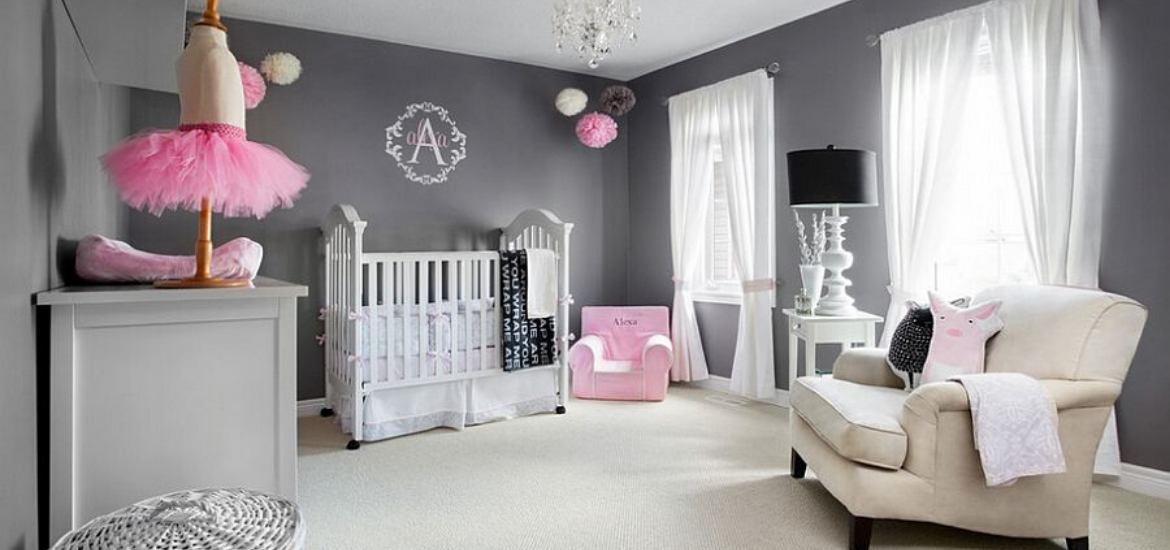 Featured Image Source: decoist
Are you expecting a new child soon? Are you getting excited about bringing your baby girl into the world? Manifest your excitement with these 35 cute baby girl bedroom ideas!
Whether you are a fan of the traditional pink baby girl bedroom ideas or you are looking for something modern and neutral, there are plenty of ways to keep your baby's room cute and inviting. This is a great opportunity to decorate your child's nursery to best prepare for the birth of your sweetie. Make it a great room for them to spend the first few years of their life in.
A HINT OF RED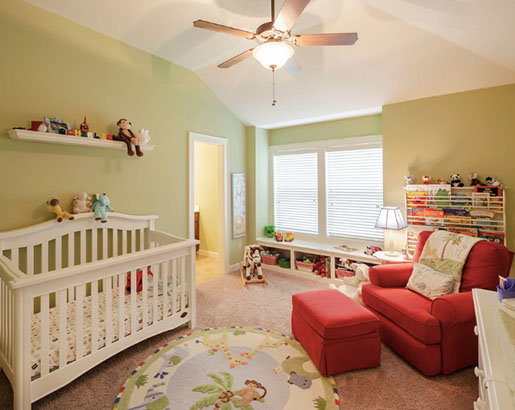 Make your traditional nursery look amazing with a pop of color like this one.
PORPHYRY PINK
We love this "Porphyry Pink" wall paint color by Farrow and Ball.
SHABBY-CHIC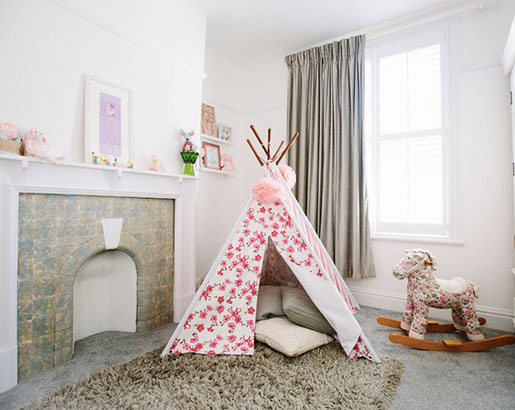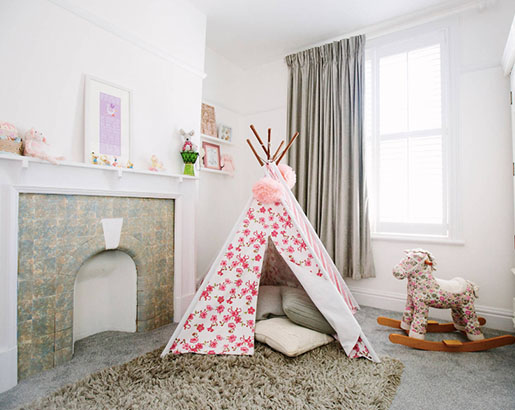 While the gray curtains and walls keep the baby girl bedroom neutral, the hint of color and baby décor makes a fun environment for the baby. Pink and grey go wonderfully together. Perhaps it's because they are on opposite sides of the color wheel; but also because they are both soft. Make sure you choose muted pinks and greys which will look extra cute. Pink blankets and grey pillows. A pink room with one grey accent wall. Pink drapes covering a grey window frame. There are a lot of ways to make this two-toned theme work!
BUTTERFLY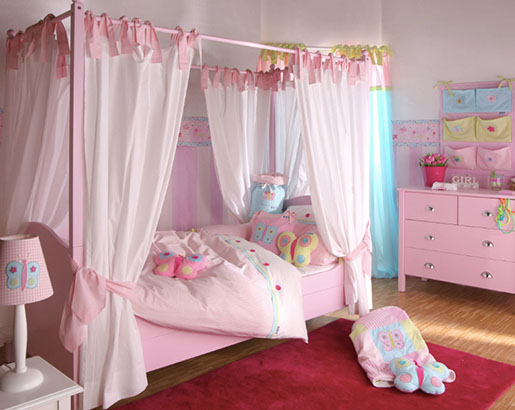 Your princess will love to grow in this pink baby girl bedroom with butterfly accents. Butterflies represent beauty, growth, and transformation. It's the perfect cute creature for your baby girl bedroom ideas! It can be something as simple as adding some paper butterflies to the wall in a flight pattern, or giving your baby a huge butterfly pillow to sleep on. Take inspiration from all of the striking colors you can find on butterflies, and decorate the room with them.
SWEET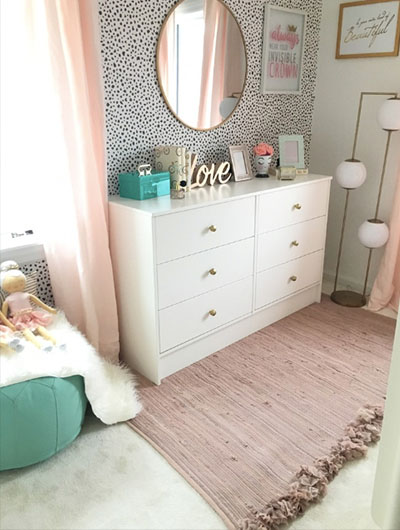 The black and white wallpaper makes this room something your baby girl wants to grow old into.
GLAMOUR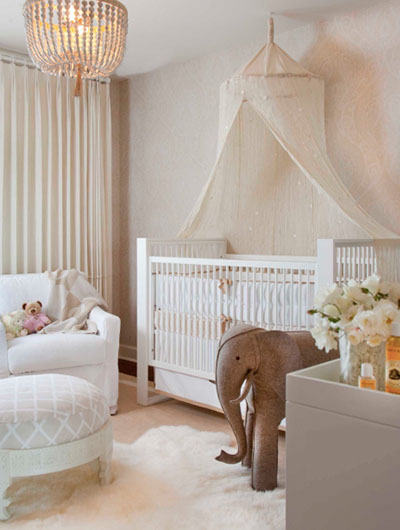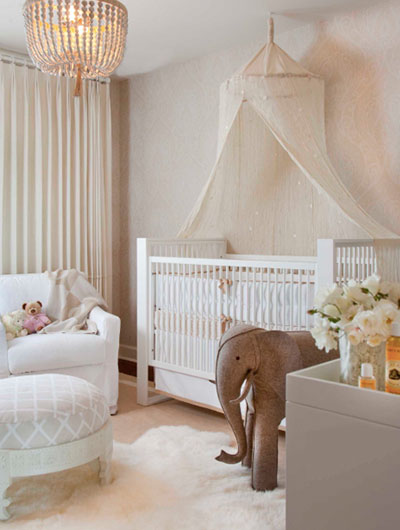 The elephant, canopy, and the little details make this room extra cute.
ANIMAL WALL ART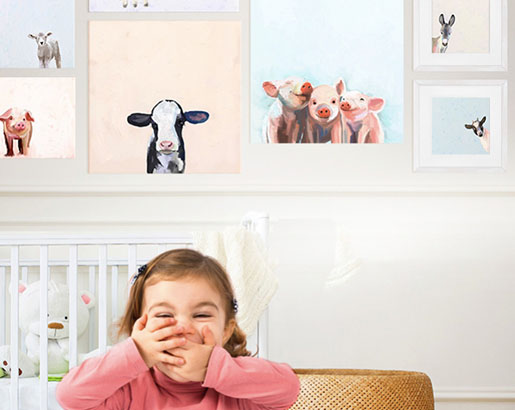 If you don't want to invest in a whole room makeover, you can get wall arts that your girl loves.
UP UP & AWAY!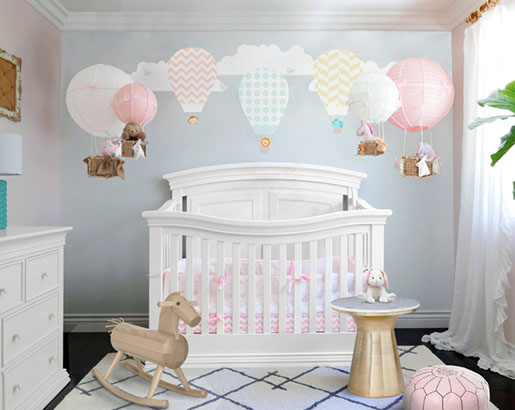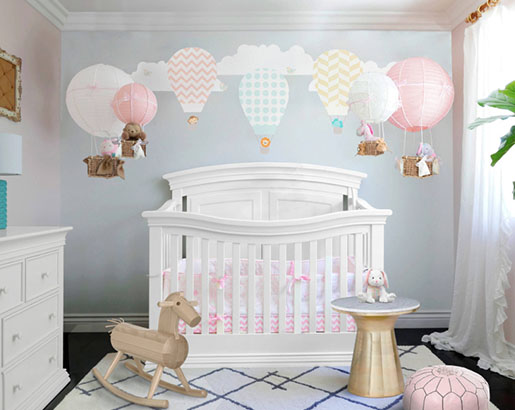 Make your baby girl room a dreamland with a hot air balloon theme.
CORAL-PAINTED
We adore this Coral painted Jenny Lind crib under paper lanterns.
PALE PINK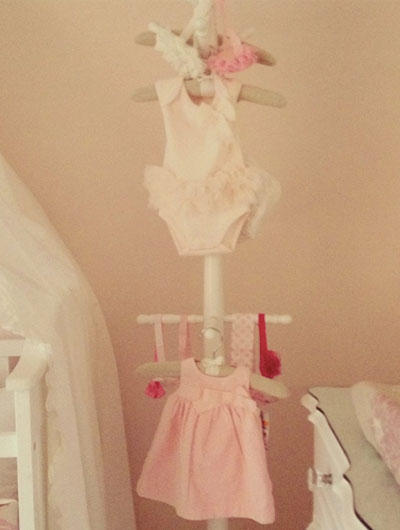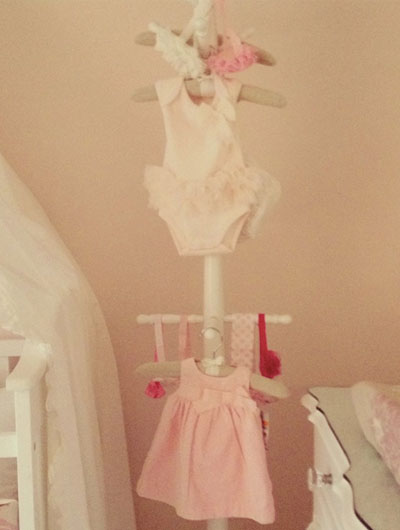 Orchid and pale pink theme for this dainty baby girl bedroom.
LITTLE SPARROW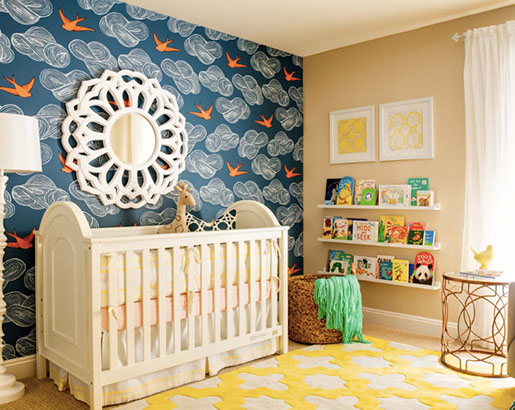 Create a bright and sweet little nursery for your baby girl with fun sparrow wallpaper.