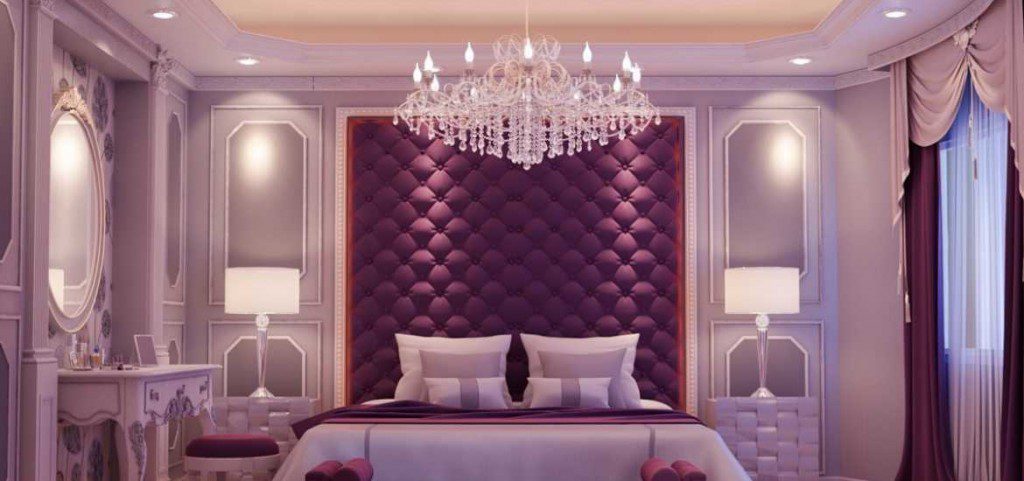 When remodeling a room becomes too costly, homeowners usually just cut the expenses by letting go of the furniture that they find less important. This might sound like the most practical approach to resolve the issue but you can still have that option for a luxurious bedroom if you just change the color palette of your design. Getting a purple bedroom is a great idea that you can always try.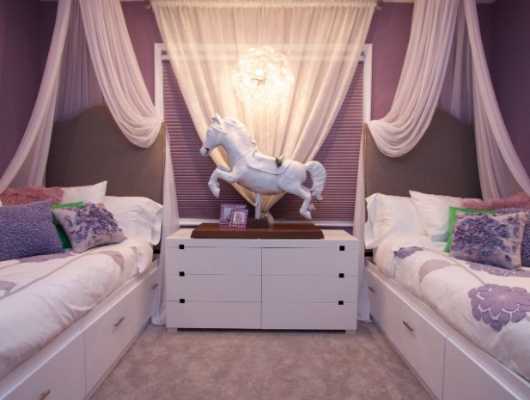 A perfect purple room inspiration for your little girls. They will surely love this great interiors as much as we like watching the complementing tones of the bed drapes.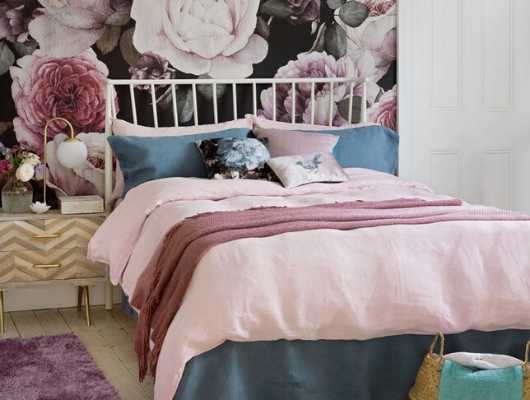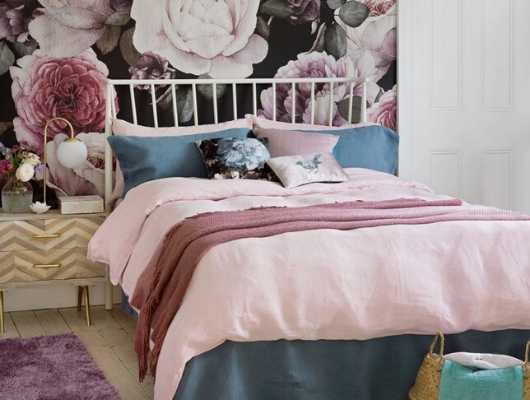 Flowers on walls of timeless purple painted rooms are great aesthetic snhancers. This softens the room's interior but still gives off the classy vibe that needs to be present.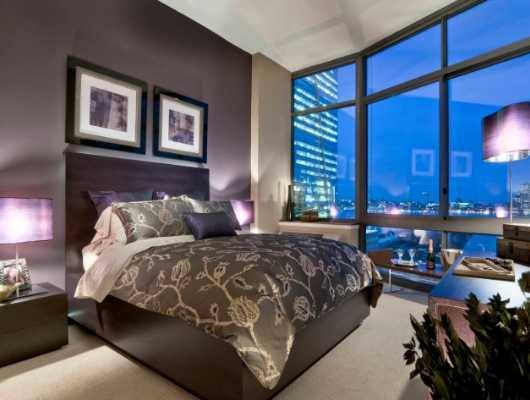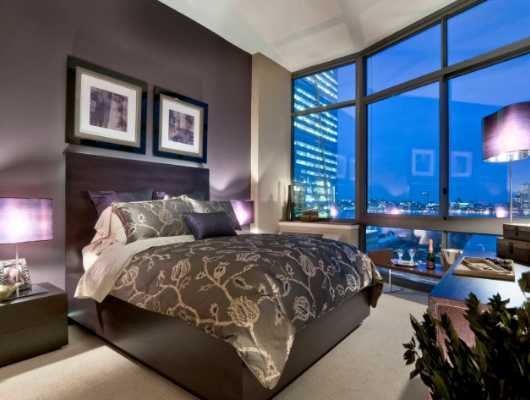 The breathtaking view from this room during the night time amtches the Victorian house with off-white and black color paint for the exterior.
Being welcomed by the warmth of this room will be a dream come true for anyone. The homey and relaxing feeling you feel upon walking into this room will surely feel great.
The color that you can actually look into is purple. As psychology suggests, this color is often associated with luxury, elegance, and magic. The radiance and vibe that this color emits can make up with the lack of frills you put into a room. Purple room colors can strike a balance in your bedroom when you want to impress without adding too much furniture and other fixtures. Creating a space of elegance and functionality is an easy feat if you play your cards to your advantage. If you have plans to remodel a room in your house to make it more homey or classic, you are just in time for our purple bedroom design ideas.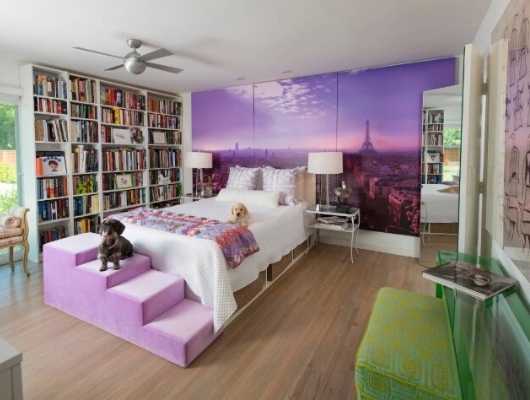 What is not to love with this modern purple interior? A stack of books that you can always read whenever you're bored. This purple and white bedroom is just too chic not to try on your own.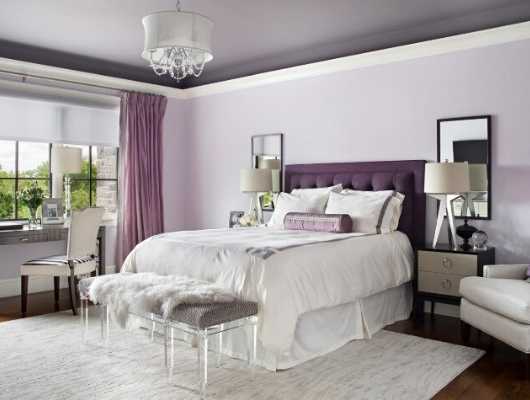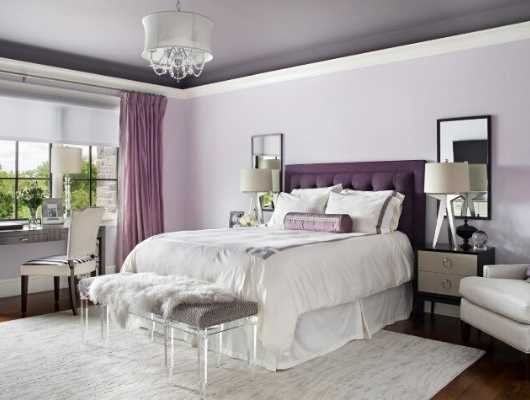 Bring on the glam into your bedroom and get inspired with this glamorous inspiration. This bright room and the sparkly medium sized changelier gives off the spacious vibe.
SIMPLY ELEGANT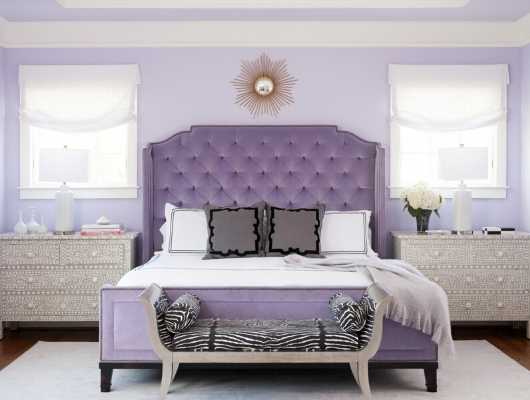 The upholstered settee in this room is a great addition to the interior. The color of the walls and the bed along with the other furniture will allow you to experience elegance.
PURPLE TEXTURE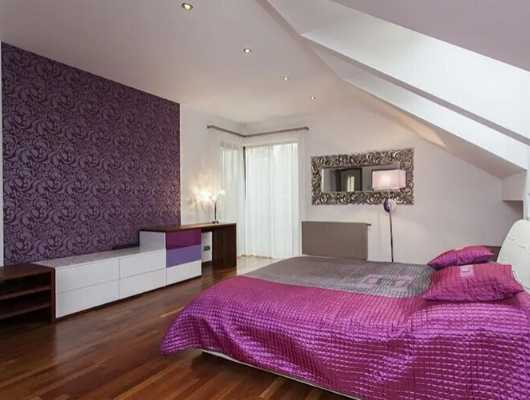 Adding a bit of texture to your purple walls can bring out the much needed air of elegance The elaborate patterns in the wall serves as good contrast to the room's simplicity.
How to Remodel Your Bedroom without Demolishing a Thing
Your bedroom is the place where you spend a quarter of your day. It often is the place where you can freely express your true self. It is also the room that should be relaxing in order for the user to be more inspired. For single individuals, the bedroom is a focal point for self-enhancing activities while for married couples with kids it is sometimes a venue for the family's small entertainment activities such as Saturday movie nights.
Remodeling your bedroom to make it more functional or for additional aesthetics purposes can still be affordable. Always remember that a dingy bedroom will not contribute to your relaxation. You don't always need to install new windows or other structural objects, for inexpensive remodeling here are some of the few things you can do.
Organize and Purge

Remodel the Marie Kondo way, get rid of unnecessary items. Declutter the room, there will be a lot of stuff you haven't seen or worn in the past years. You need to decide on what items are still useful. If you aren't going to wear them, you can always sell them off or donate to facilities.You can also get rid of other recreation items like books and puzzles. If you think that this stuff is making your room more disorganized you can always give them away to other people. Keep what is necessary and organize them in a way that will make the room look tidy and neat.

Paint Your Walls

The easiest remodeling option you can get for your bedroom is to change the color of your walls. Painting the room with a different color will change the mood of the entire room. It is also the cheapest and fastest way to remodel the entire place. There are thousands of colors that you can choose from — you can transform your bedroom into a cozy, warm, modern, bright or magical room just by the color you select. If in any case it doesn't work, choosing another one will and painting your room over is also an option. Purple painted rooms will make you realize how the color fits your personality until you decide on trying it for yourself.