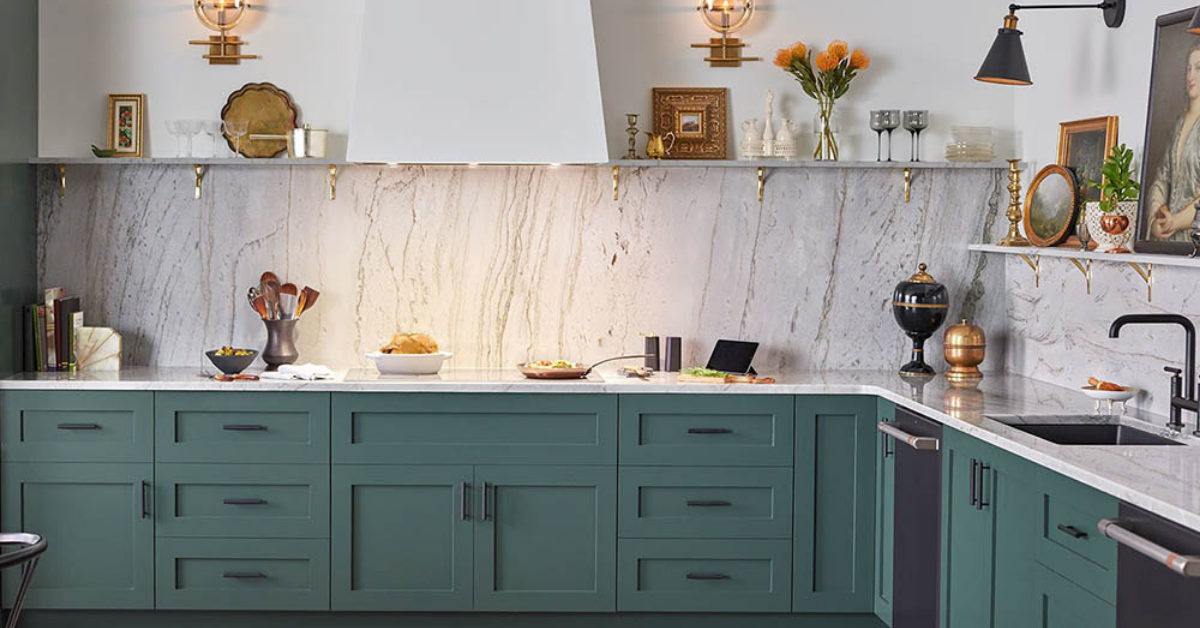 Kitchen hardware is arguably the most ignored finishing touch in a kitchen remodel. The decisions you make might have a significant impact on the outcome.
Yet, the story usually goes as follows:
You've chosen your appliances, flooring, countertops, backsplash, and cabinets. The kitchen is coming together nicely, but you're fatigued from considering many possibilities and making many decisions. You only have one more challenge to overcome: the hardware.
What's the worst that might happen? On your way home from work, you swing at Home Depot and discover row after row of options! It's simply too much. Finally, some people opt to throw on some basic hardware and call it a day.
This is a typical blunder made by many homeowners. But hopefully, these kitchen hardware trends will clear up some of the confusion and assist you in narrowing down your selections. Thus, you will be able to enjoy the process of selecting these elements and end up with a finished product that you will absolutely appreciate.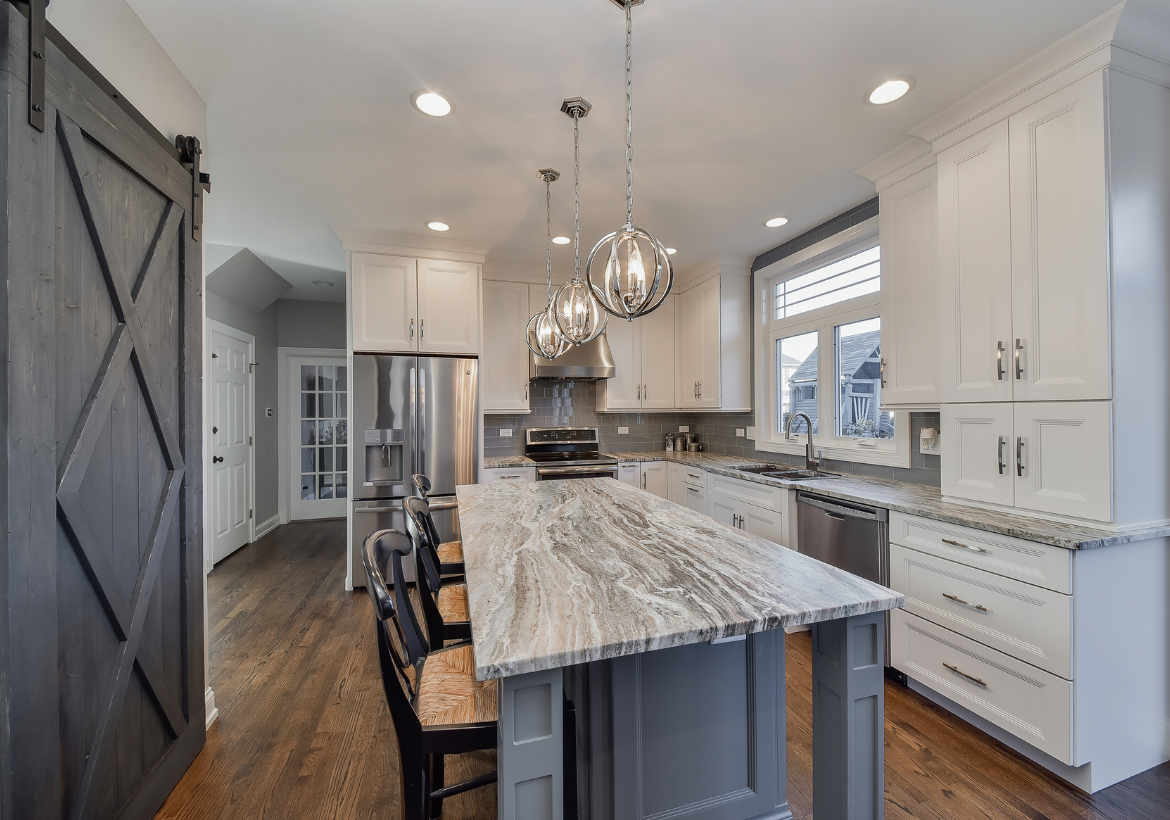 Classic hardware never goes out of style!
Kitchen Hardware Trends For 2023
Here are some of the top kitchen hardware trends to look out for in 2023. Many of these trends are centered on finishing. Although brushed nickel and oil-rubbed bronze continue to reign supreme, they are being challenged by a plethora of different finishes. The finish, just as much as the hardware, may drastically alter the appearance and feel of a kitchen.
Copper sinks are becoming more popular.
Copper sinks are making a comeback in country and farmhouse kitchen cabinet hardware. This is especially true of copper apron sinks (a.k.a. farmhouse sinks).
Copper sinks are making their way into more classic and modern kitchens as the popularity of natural elements grows. Sinkology's Orwell Grid and Strainer Drain Copper Sink is a beautiful example of a seamless copper sink that would go in with practically any design.
Sinks made of granite or quartz
Even though granite is losing popularity as a countertop material, it is becoming a preferred finish for kitchen sinks. The same is true for quartz, except that it is still a popular choice for countertops.
Once again, it is a natural element that can have a significant impact. The Undermount Black Onyx Granite Sink is an excellent example of this style. It makes a powerful statement. It also highlights the increased popularity of black finishes for kitchen appliances and hardware.
Workstation sinks that perform dual and triple functions
Many modern sinks have become kitchen workplaces, providing relief to individuals who never seem to have enough counter space. They not only eliminate the need for a separate dish rack but may also be used as prep areas.
Ruvati's Apron Front Stainless Steel Sink does much more than just hold dirty dishes. It includes a wood cutting board, a colander, and a dish drying rack. It also demonstrates how apron sinks are moving beyond farmhouse kitchens and into a more modern aesthetic.
Finishes in gold and copper
Copper and gold both lend a rich, warm tone to cabinet hardware.
The use of gold-toned finishes is a fresh and appealing trend. The gold kitchen cabinet hardware is now being seen are rich and deep, with a brushed touch. They complement both light and dark cabinetry and lend a formal touch to any kitchen.
Copper has been around for a long time, but its popularity is growing. Copper, like gold hardware kitchen, has a warm, rich tone. However, it is regarded as a more "casual" look. It looks very good in farmhouse-style kitchens. Copper also looks well in more classic settings, like gold kitchen hardware.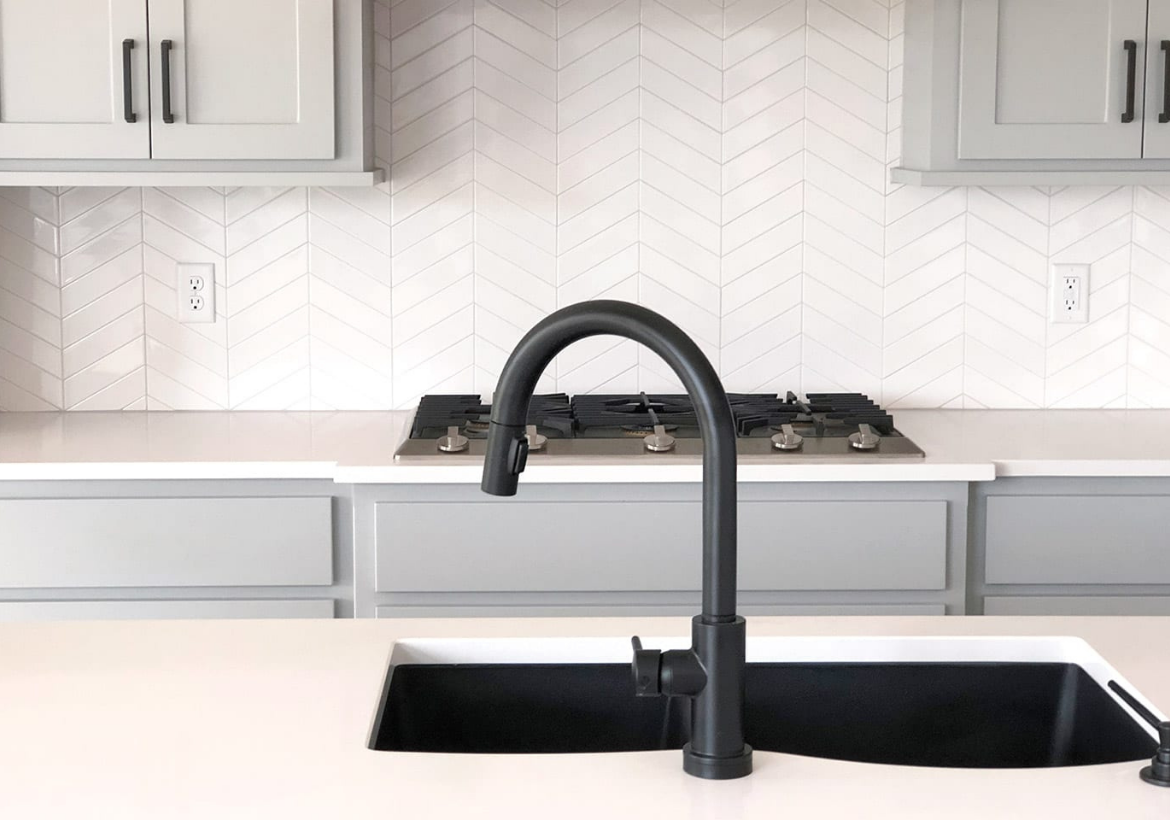 Matte black hardware exudes sophistication.
Matte black is a popular color for kitchen faucets
Black emerges as one of the major kitchen hardware trends once more. Matte black kitchen hardware in a strong modern style can make quite a statement.
This Pfister Arkitek Kitchen Faucet would be an eye-catching addition to any modern kitchen. Once again, there are no compromises in terms of function. For maximum versatility, the spout swivels 360 degrees, and the pull-out spray head has two functions.
The single-handle faucet reigns supreme
Even in more conventional or rustic kitchens, single-handle faucets are gaining appeal. This demonstrates a clear tendency toward modern features.
The Cassidy Single-Handle Faucet, for example, has a farmhouse aesthetic. It also includes a pull-out sprayer and magnetic docking. It quickly switches from stream to spray mode. Thus, no one is compromising features for style.
Brushed nickel is always a good choice
Brushed nickel, in my opinion, will never go out of style and always part of the hottest kitchen hardware trends. It's quite useful because it matches almost any cabinet color and style, as well as stainless steel appliances.
It's soft and elegant, and it's likely to compliment the other lights in your home.
Extra-large drawer pulls
Oversized drawer pulls can be seen everywhere. We're talking about pulls that are 6-21 inches long when we say large. The longest pulls are typically utilized on the vertical for tall cabinets and on the horizontal for huge drawers.
A drawer that contains heavy pots and pans is an excellent example. These pulls are often highly modern in design and have a minimalist vibe to them. They are frequently combined with smaller pulls in the same design.
Finishes in flat black
While dark finishes on kitchen hardware are nothing new, the rich richness of flat (or matte) black is.
This is one of the most popular kitchen hardware trends. As seen in the faucets and sinks section, black finishes are prevalent. This finish makes a big difference on white or light cabinets.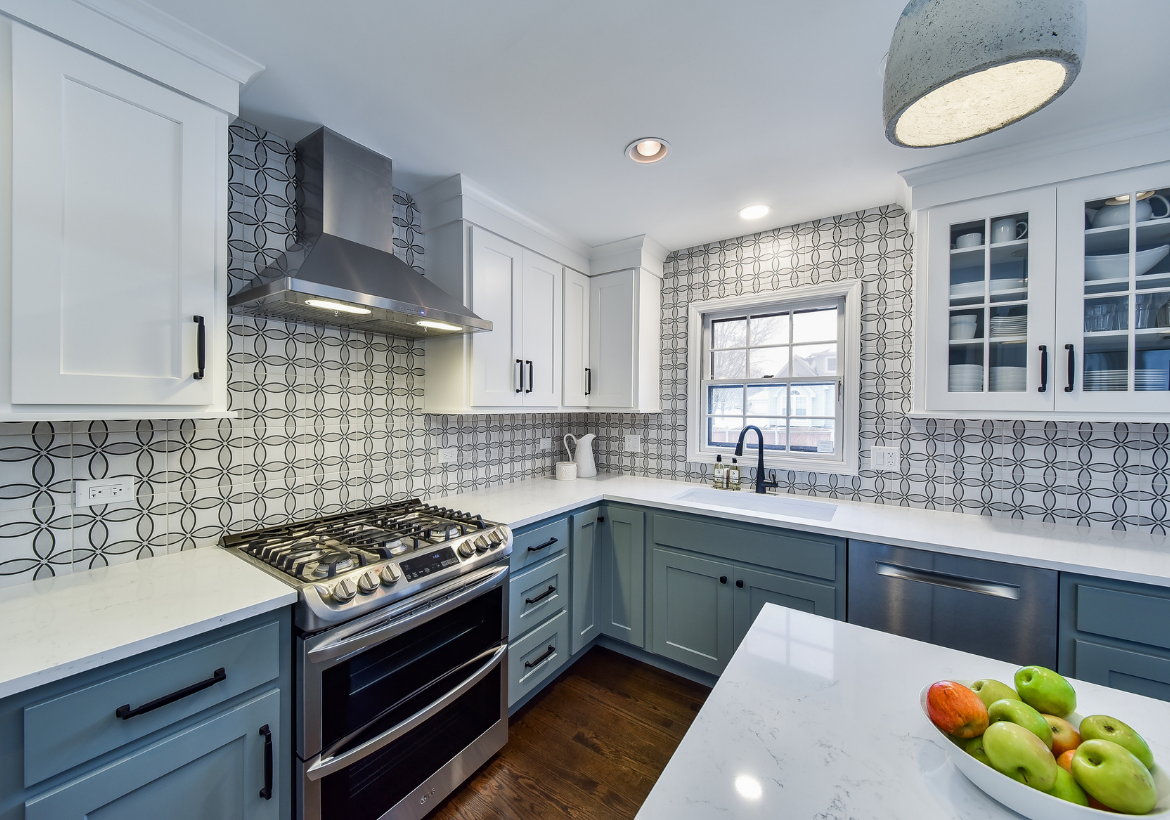 The matte black hardware looks awesome in blue and white cabinets.
Weathered nickel and brass finishes
Brushed nickel finishes are extremely popular and are not going out of kitchen hardware trends. On the other hand, weathered nickel finishes offer an entirely distinct appearance. They offer more depth and are ideal farmhouse kitchen cabinet hardware. They can also offer a rustic touch to more classic Shaker kitchens.
Brass finishes always appear to be from the 1990s. On the other hand, weathered brass has a completely distinct personality and is regaining popularity in the farmhouse and rustic kitchens.
Mix different hardware
It's always been OK to match knobs and pulls. In fact, it's one of the most popular kitchen hardware trends. Both are useful in most kitchens. However, combining more than one style of pull or knob in the same kitchen was considered a major sin.
It still is in certain ways. Colorful islands or varied colors on upper and lower cabinets, on the other hand, are becoming increasingly popular. In such circumstances, adding a new knob or pull is no longer frowned upon; in fact, it is welcomed.
Exposed screws
We've been hiding that drawer pulls, and knobs are actually fastened into our cabinets for years! However, a new trend on the horizon will showcase these screws in all their grandeur. The use of exposed screws on hinges and drawer pulls lends a classic and industrial atmosphere.
These kitchen hardware trends work best in an industrial, farmhouse, or Shaker kitchens. However, it is considered less appealing in formal and minimalist kitchens.
Glass knobs and pulls
Glass knobs and pulls, popular from the turn of the century until the Great Depression, had largely vanished. However, their versatility and elegance have made a resurgence and are gaining in popularity.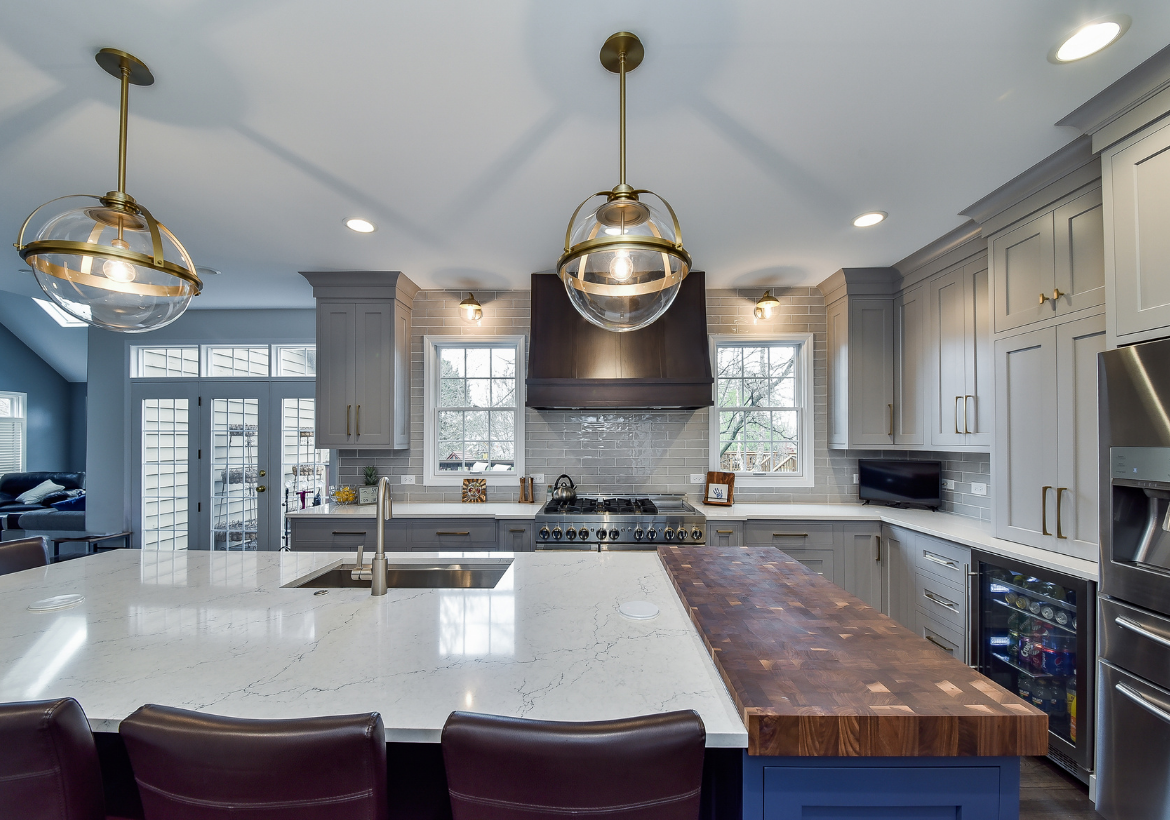 Weathered nickel and brass finishes look stylish in modern kitchens.
Frequently Asked Questions
Is it possible to blend knobs and pulls on kitchen cabinets?
You can mix knobs and pulls on kitchen cabinets, but they must have a cohesive design motif that ties them all together (no pun intended), so your kitchen does not appear disjointed and weird.
For example, you may have knobs and pulls in the same finish, such as stainless steel or nickel, to help them blend in. The knobs and pulls should ideally be of the same style or from the same collection.
What factors should I consider when selecting kitchen cabinet handles?
When it comes to kitchen cabinet handles, there are no rules, but they should surely match the overall style of your kitchen design.
If you want a classic look with shaker-type cabinets, go for classic-style cabinet hardware. Similarly, if you want a sleek high-gloss modern design, use steel, chrome, or polished nickel hardware that complements the overall look.
Don't forget about functionality and how easy it is to clean the hardware, especially if you generate a lot of mess in the kitchen!
What is the latest in kitchen cabinet hardware?
The following are some of the most important kitchen hardware trends for 2023:
Exposed screws – cup pulls with exposed pulls are very hot right now, lending an edgy air to the area.
Glass knobs – glass knobs were popular at the turn of the twentieth century, and they're back with a vengeance again.
Oversized bar pulls — these pulls can be as long as 21 inches
Aged nickel finishes — weathered-looking nickel will be seen everywhere in 2023, particularly in sophisticated Shaker kitchens
Matte black kitchen hardware— eye-catching when paired with white cabinets, flat black hardware will be popular in 2023
Antique-style knobs — Intricate antique brass knobs work well in farmhouse-style rustic kitchens
Should I use cabinet pulls or knobs?
Choosing between pulls and knobs is often a matter of personal opinion and taste. However, size and function are also crucial considerations. Knobs are typically the ideal option for cabinet doors, especially those positioned at chest height or higher because putting pulls on cabinet doors of this height can make opening and shutting them cumbersome.
While this is normally true, pulls can be a great fit for cabinet doors that are lower than waist height. One exception to this rule is if your cabinet doors are unusually long or wide. Pulls are recommended in this scenario since they are more adapted to dealing with the increased weight of bigger doors.
Additionally, pulls are a fantastic option for exceptionally heavy doors or slide-out drawers that are frequently filled with heavy things. The form and increased size of a pull allow you to gain greater leverage, making it easier to open.
Where can I get cabinet knobs and pulls?
Cabinet knobs are available at most hardware and home improvement stores and through a number of internet merchants. For example, I would not necessarily buy them at the same specialty store when looking for the best refrigerator brands.
Still, when looking for pulls and knobs, it is best to stick to vendors who are experienced in the subject and understand which knobs and pulls work best with which type of cabinets and drawers.
What color cabinet pulls should I use with white cabinets?
White is such a versatile color since it goes with practically everything. However, several hues have proven to be the most popular among homeowners, including:
Pulls in simple or matte black for a striking yet appealing appearance
Chrome lends a softer yet still visually appealing aspect
White matte pulls for a clean aesthetic
Brushed brass for a simple yet attractive aesthetic
Other Great Articles to Read: