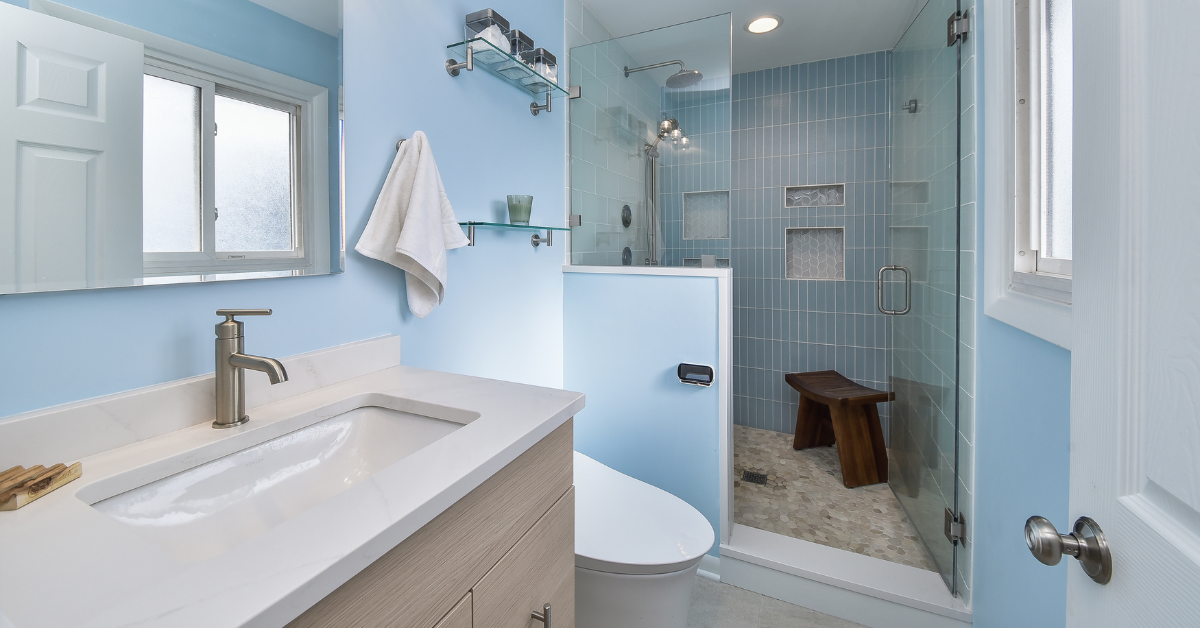 I was recently at the Remodelers Summit in Addison, Texas. The conference was put together by Remodelers Advantage, a top industry educator and consulting firm. With only 400 seats available, I was excited to be able to join other top remodelers from across the U.S. and Canada to sharpen business skills and become a stronger and even more stable business.
Throughout the three-day conference, I was fortunate to spend a lot of time talking with these remodeling contractors. They are the best in the industry, the true experts. I thought I would get some good advice from these great minds so I asked a few of them one question:
What would be the most important tip you could give someone about to start a remodeling project?
#1. Find a Contractor With a Process
"Look for a remodeler who has solid processes in place to ensure customer satisfaction: a process for design, production, warranty, monitoring customer satisfaction even, and especially for handling any issues that arise while the project is under way. Process shows planning for success and also how they will deal with the curve balls that come with opening up walls and floors in an existing home. Any team can have a project go smoothly, how a team deals with adverse situations and keeps the customer happy if and when they occur is what separates the companies with lifelong repeat clients from those who are just so." ~ Josh McDermott, owner of J.T. McDermott Remodeling Contractors located on Belleville, Illinois.
#2. Make Sure to Get Feedback From Past Clients
"I'd say it would be to hire a professional, experienced company that has documented success in similar projects. I would encourage them to reach out to past clients to get their feedback on the entire experience they had with their prospective builders and not rely solely on the sales persons claims of how good they are. As you know in our business, you get what you pay for and the cheaper price often means that valuable pieces and resources have been cut from the project." ~ David Ellis, owner of Ellis Construction located in Boulder, Colorado.
#3. The Devil is in the Details
"Make sure the contractor you choose includes a detailed scope of work in the contract. This will help clearly communicate what is to be completed throughout the project. And also make sure the contractor will present you with a timeline before the project starts. So you know when the trades will be showing up to your house." ~ Mike McCarville, owner of RoJohn Home Improvement located in Fort Dodge, Iowa.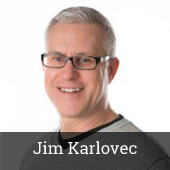 #4. Have Faith in the T.E.A.M.
"If the right team has been put together to execute clearly defined project goals then all will be well, especially when you, the client, understand that you are a key member of the team. Without an engaged client who understands her/his role it is not possible to effectively achieve project goals. Another way to look at TEAM is….
T = Training – everybody, including the client, needs to be properly trained in their respective roles.
E = Empathy – each team member needs to actively visualize what it must be like for other remodeling team members.
A = Action – the process must always be incrementally moving toward achievement of project goals.
M = Management – ultimately, the entire remodeling process hinges upon top notch project management."
~ Jim Karlovec, owner of Karlovec & Company located in Shaker Heights, Ohio.
#5. Ask Yourself "Why?"
"Why are you doing this project? Is it because you plan to live in the house for the next 20 years, or are you hoping to flip it and make money? Is it because you need more space, or you're just trying to keep up with the Joneses? Make sure your builder or remodeler understands and appreciates "why" you are doing the project. When you understand your why, you'll be better able to pick the right company for you. When you know your why, the rest of the answers will come easily – design solutions, material choices, etc." ~ Lou Orazem, owner of Inspire Homes located in Caledon East, Ontario.
#6. Can I Trust This Person?
"Of course there is the obvious question: Can I trust him in my home and with my money? There are other aspects of trust to consider as well, among them: Can I trust him to make good decisions on my behalf? Does she hire trustworthy employees and sub-contractors? Can I trust that his level of skill is appropriate? Do I trust her ability to manage a schedule? Do I trust the systems he has in place? In a relationship as interconnected and lengthy as one between contractor and client, trust in all aspects is a must." ~ Stanley Acton, owner of Acton Construction located in Campbell, California
#7. Design, Design, Design!
"Choose to work with a team that has proven itself in the marketplace as a source for fantastic and creative designs. Don't overlook this crucial step. The right design for your project is worth its weight in gold and should not be taken lightly. A great design will ensure that your finished project is one that adds value to your home, but more importantly to your overall life in how you use the space day in and day out. Sometimes the difference between a beautiful renovation, and a so-so renovation comes down to slight differences in the design that in the end make a huge difference in your enjoyment of the project. Consider teaming up with a team in your area that specializes in Design/Build renovations. Design/Build is the most efficient way to remodel. In this approach you have one multi-talented team help you think through solid design options, allow you to choose the perfect design to your liking and budget, then this same team does the actual renovations to your home with their in-house construction staff." ~ Chris Payson, owner of West Chester Design Build located in West Chester, Pennsylvania
#8. Ask the Right Questions
"You need to feel comfortable with the Contractor you plan to work with. Here are a few questions to ask when choosing a remodeling company:
Is the company full service or a specialty firm?
How long have you been in business?
What is your approach to planning and scope of work?
Do you use subcontractors or employees?
Are you bonded and insured?
Will a permit be required for my project?
Can I get a list of references?
How do you control the quality of your jobs?
How do you handle scheduling?
What percentage of work is referral business?
Is your company lead certified?
Ask about professional memberships."
~ Andy Haste, owner of Riverside Construction located in West Lafayette, Indiana
#9. Have You Considered Moving?
"Remodeling is a wonderful way to see your home become the place you love to be, but it comes with a bit more work on your part than just packing your belongings and setting up a new household. If this is your home and your neighborhood and your school district then by all means find a team of professionals to make this the home for your life." ~ Len McAdams, owner of McAdams Remodeling & Design located in Kirkland, Washington.
#10. Would You Allow Your Daughter to Date This Contractor?
"The Daughter Test: Would you allow your daughter to date the Contractor? Of course, I'm not being literal (unless you're my father-in-law reading this right now….) Being a father to 2 girls, I want nothing but the absolute best for them; as every parent does for their children. When I think about the type of man my girls may end up with, there are 3 different types that come to mind; and for this purpose they are Home Remodeling Contractors.
The 1st is the one you're okay with in the short, un-eventful, minor, or low risk project. This type of Contractor we'll call the High School boyfriend.
The 2nd is the Contractor that's likely qualified for the project, will do a fine job, but you're hoping against a long term future. Just get through this project because it has to be done. This one we consider the rebound boyfriend.
The 3rd; the Professional Home Remodeling Contractor. This is the one you form a real relationship with because he was raised by a good family to have Strong Morals, Trust, Honesty, Integrity, and Character. You find yourself talking to the Contractor Team about the bathroom remodel you want to do……. AND you haven't even completed the kitchen remodel they're currently doing for you!! You are feeding your Remodeling addiction. This is the one you hope your daughter marries."
~ Scott Hochuli is the owner of Hochuli Design & Remodeling Team located in Scottsdale, Arizona.
#11. Make Sure You Truly Respect Eachother
"Start with respect. No smoke and mirrors here, but mutual trust and respect in the client- contractor relationship. You also need clear communication by both parties. This will assure a really great project." ~ George Gayler, owner of Gayler Design Build Inc. located in Danville, California.
#12. Consider the Design/Build Process for Your Remodeling Project
"When a homeowner decides to move forward with a significate remodeling project, he or she should do the proper research to determine the correct contractor for the project. A growing number of homeowners are finding success by hiring a Design/ Build remodeling firm. The Design/ Build school of thought is not a new process but it is one that not only continues satisfy homeowners with the finished product, but with the overall process as well. The design/ build process combines the design phase of the project and the construction phase under one roof. Not only does this provide the homeowner with "one point of accountability" but it is a continuous focus from start to finish on the owners and their needs. In the Design/Build process these firms focus on design, budget, schedule and construction which are discussed throughout the project from the first call to completion. Is Design/ Build for you?" ~ Michael Spreckelmeier, owner of Progressive Builders located in Fort Myers, Florida.
If you are a remodeling contractor and feel they missed a great tip, leave a comment below. We would love to hear from you. Check out more information on Remodelers Advantage. If you are a homeowner and feel overwhelmed with the remodeling process, download our Remodeling 101 eBook.