When you've got a large recreational room – or family room, as they call it in the UK – you want it to achieve a perfect blend of fun and functional. A lot of thought goes into the style, design, layout, and furniture of such a dynamic room.
A recreational room is a relaxing and fun space for everyone. No matter how large or small your family is, and how much space you have to work with, make sure your ideas for your downstairs recreational room are something that everybody can enjoy. The following concepts and examples can serve to further inspire your rec room design. There's a lot to be considered, and the below ideas and images will help to give you a visual reference to support your ideas – or give you new ones.
BASEMENT RENOVATION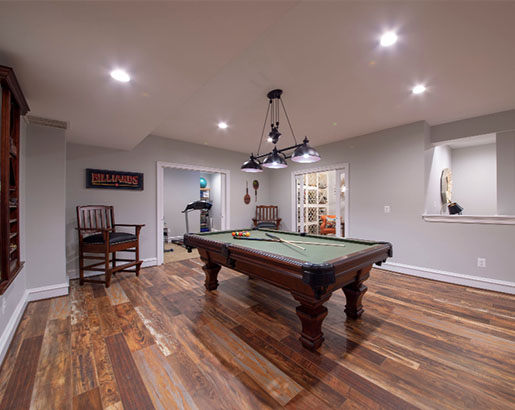 HOME BAR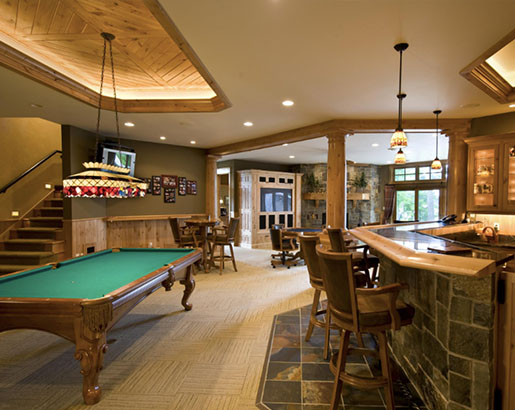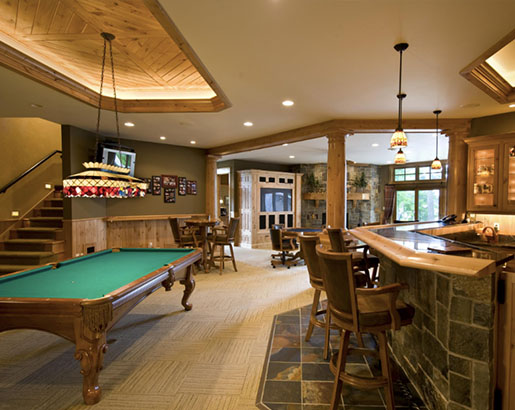 TRADITIONAL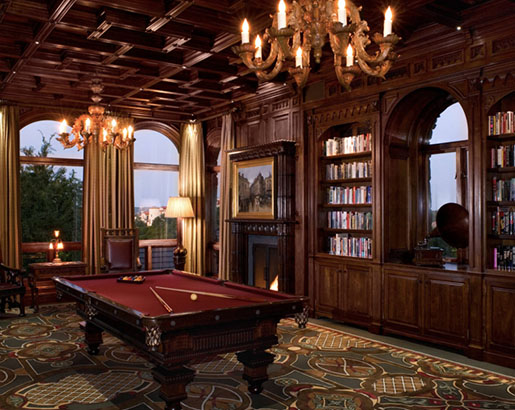 TROPICAL FAMILY ROOM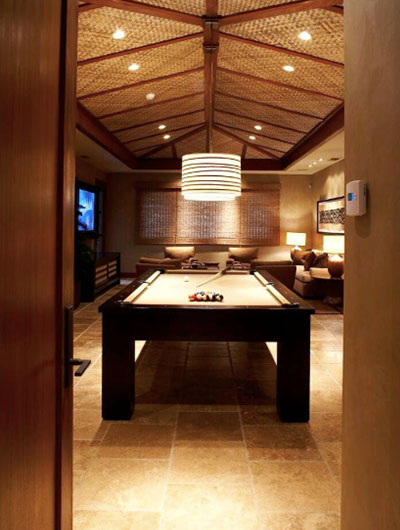 BEACH-STYLE
SHED
FARM GAME ROOM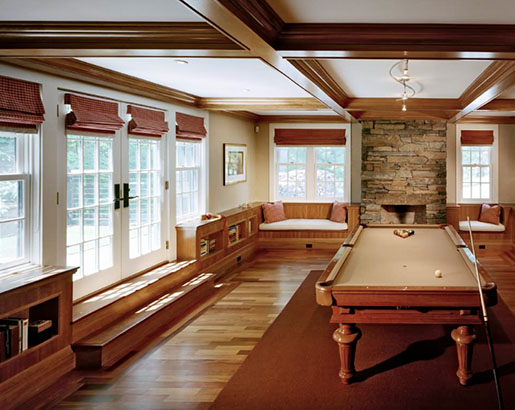 FAMILY LOUNGE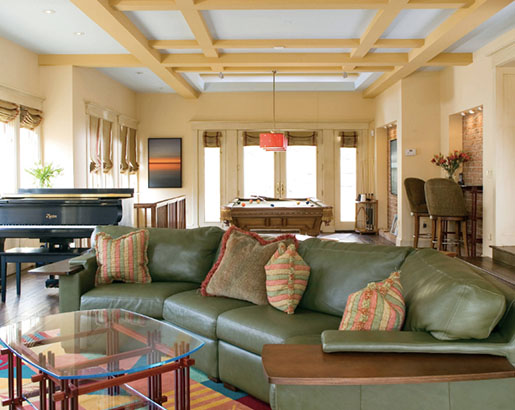 POOL HOUSE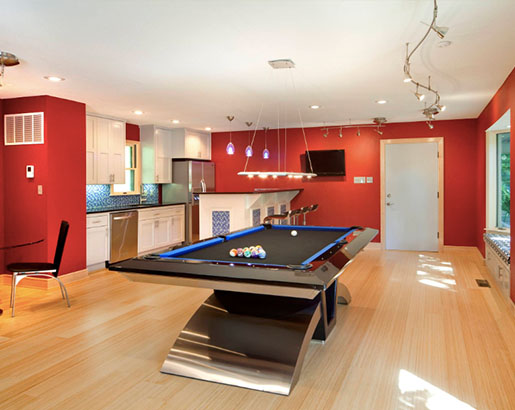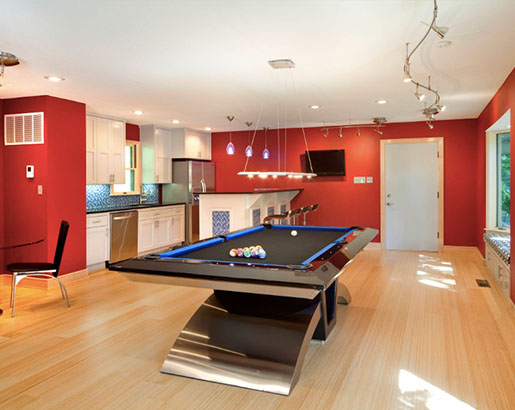 FAMILY FUN
Rec Room Basics
If you're a homeowner who has never planned out a rec room before, there are few key things to consider first. Before jumping right into your color palette and furniture style, it's important to understand where the recreational room is going to go, and what purposes it will serve.
Consider such factors as:
The location of your rec room can play a part in what role it plays. For example, many homeowners plan their recreational room ideas in their basement, which is a nice way to add a touch of privacy to the room. That way, the room feels a little separate from the rest of the home, for those who want to have somewhere to escape to from time to time. That isn't to say that other locations in the home won't work as well; garages and empty bedrooms are also common locations for recreational rooms.
What ultimate purpose is your recreational room going to serve? Do you want to transform it into a dynamic game room where all of your family and friends can have fun and play together? Do you want it to be an at-home gym, equipped with workout machines and mats to stretch on? Or, perhaps you need a quiet escape, and you want your rec room to be your private reading room with plenty of comfy chairs and good lighting. How you plan on using the room will determine what kind of furniture and decor to put in it.
Of course, you should think about your budget as well; however, there is a lot of flexibility in cost when it comes to building and decorating your recreational room. It is more important to make sure the room meets your design and utility needs. Make it a room you love and enjoy spending time in. It doesn't require you to pour a good chunk of your bank account into it. The beauty of recreational rooms is that there really is no minimum or maximum limit on cost. Make it a space that gives you what you want.