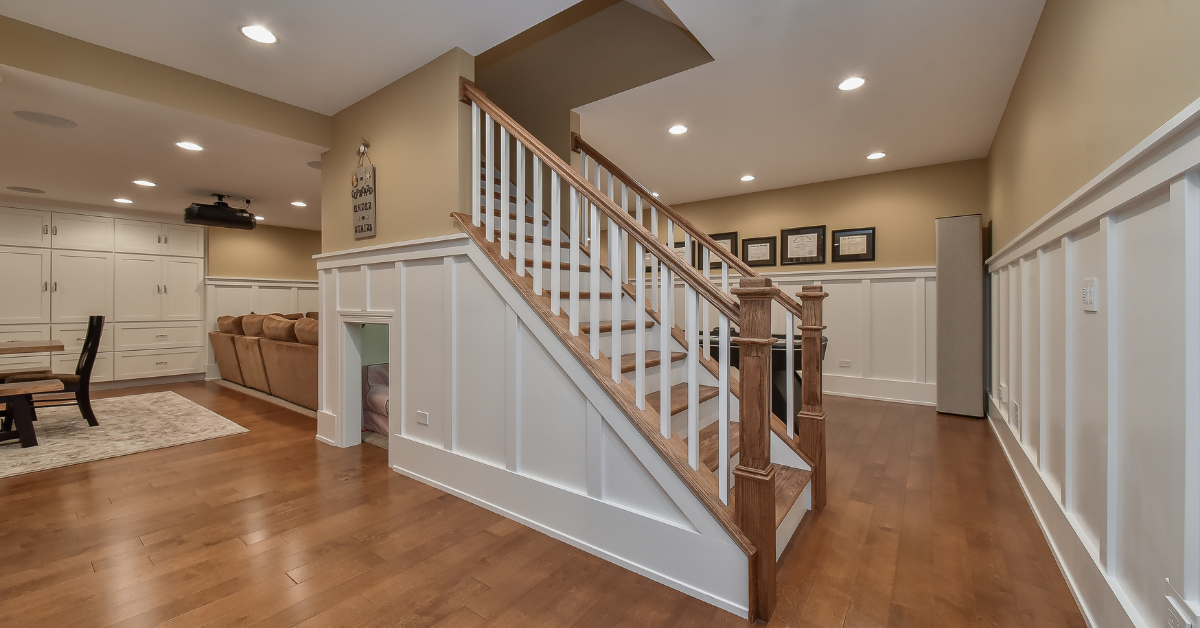 It is important to have the necessary DIY flooring supplies and equipment on hand if your floor requires minor repairs. Most popular flooring materials have features such as click-lock, which provides the finest floor installation experience for do-it-yourselfers.
Whether you're working with wood flooring, laminates, vinyl, floor tiles, or carpets, having the right flooring tools open you to a world of possibilities. Having the proper vinyl plank flooring tools available before beginning a new flooring installation can save you time and limit mistakes. The following are the necessary hardwood flooring tools and equipment to keep you on track. We will also include tools needed to install vinyl plank flooring, as well as tools for laminate flooring.
What Flooring Tools Do I Need?
DIY jobs can be disastrous if you don't have the necessary equipment, and laying your own flooring is no exception. Flooring installation will go more smoothly with the vinyl flooring tools and equipment, and it will help save that weekend job from growing into a weeklong one.
To achieve a good-looking and long-lasting outcome, adequate flooring prep must be done prior to installing any floor. Getting rid of the previous flooring, whatever it is or was, is a crucial aspect of the preparation.
Before you start laying carpet, linoleum, or anything else, smooth down any lumps, bumps, glue, tack strips, and so on. This involves repairing floor creaks (typically caused by loose floorboard nails) and making sure your flooring is level. Check below for tools needed to install laminate flooring.
Cracks and divots must be filled, bumps eliminated, and so on for residences constructed on a slab. Baseboard and/or shoe molding are often used to complete the appearance of new flooring. The tools for flooring listed do not include those required for prep work or baseboard/shoe molding.
Jigsaw
Jigsaws are great for cutting forms and curves in wood because of their thin blade, which is joined to the tool's body by a spring-loaded clamp at the front.
Jigsaws are the only portable power tools that can cut curves effectively. They are a must-have for any woodworker who wishes to complete a project quicker than using a hand-held coping saw.
The DEWALT DCS331B Jigsaw is one of the best jigsaws on the market. It has a strong engine and consistent performance, which is unexpected given that it is a cordless power tool.
If you need to make holes and cut curves on workpieces, I strongly suggest this jigsaw with its 4-position orbital setting. It also includes a keyless blade clip, making changing blades a breeze.
See our Best Jigsaw Tools review here.
Portable Air Compressors
Portable air compressors have become a fixture in many workshops, garages, and construction sites around the nation. Air tools such as impact wrenches, frame nailers, random orbital sanders, staplers, paint sprayers, and others are powered by these lightweight pieces of equipment.
Portable air compressors are small, lightweight, and inexpensive. They are also safer to use in dangerous areas than electrically driven power laminate flooring tools.
The Makita MAC5200 Big Bore 3.0 HP Air Compressor is nothing short of spectacular. This electric-powered air compressor features a powerful 3 HP engine that can produce up to 6.5 CFM at 90 PSI. This air compressor is suitable for your framing nailer and other heavy-duty air equipment.
See our Best Portable Air Compressors review here.
Oscillating Multi-Tool
The oscillating multi-tool stands true to its name. It may be used for a variety of purposes, the most basic of which is cutting wood, metal, carpets, and other rough materials. It may also be used to remove grout and caulk, repair windows, remodel cabinets, and make drywall cuts. It's also useful for sanding and finishing corners and other tight spots
It's simple to understand why the PORTER-CABLE PCE605K52 Oscillating Tool Kit is one of the market's most popular and best-selling multi-tools. The strong 3-amp motor in this corded oscillating multi-tool offers a variable speed setting. The engine is shielded from dust and the weather by a heavy-duty body, and the housing is textured to prevent it from slipping from your hand during operation.
See our Best Oscillating Multi-tools review here.
Circular Saw
The circular saw seems to be a fairly simple power tool since it just rips a workpiece apart. But nothing beats the circular saw in terms of raw power, accuracy, and adaptability. Circular saws of the highest quality can cut through everything from balsa to walnut to extremely tough ironwood.
If you're searching for a trustworthy circular saw but don't want to spend a lot of money on it, consider the SKIL 5280-01 7-1/4-Inch Circular Saw. This is one of the most economical circular saws on the market, which is ideal if you're a hobbyist looking for more bang for your buck.
See our Best Circular Saws review here.
Micro-pin Nailers
Nail guns and nailers come in a variety of styles. There's the framing nailer (which we've already discussed), which is used to make house frames as the name implies. Flooring nailers, roofing nailers, finish nailers, and brad nailers are all common tools in home improvement jobs.
However, if you want a smoother finish or are working on a delicate product, the pin nailer, also known as a micro pin nailer, is the equipment for you.
The Grex P645 23-Gauge Length Headless Pinner is a micro pin nailer for professionals. You'll notice its heavy-duty build and construction right out of the box. Even when the air compressor was set to low pressure, it delivered when it came to taking on the hardest hardwoods.
See our Best Air-Powered Micro Pin Nailers review here.
Miter Saws
Sliding miter saws are essential tools for any workshop or worksite. Within seconds, this powerful tool can create quick, precise, and smooth crosscuts. Aside from crosscuts, it may also be used to make bevels, miters, and compound cuts in certain versions.
The Bosch Power Tools GCM12SD 12 Inch Sliding Glide Miter Saw is a one-of-a-kind piece of equipment. It is the only sliding miter saw on the list with an axial arm rather than rails. Aside from its space-saving design, which is ideal for small job sites, it also enables you to reach the edge of a bigger workpiece easily. The back and forth movement of the arm is also smooth.
See our Best Sliding Miter Saws review here.
Portable Table Saw
A portable table saw is a powerful instrument that no contractor, woodworker, or do-it-yourselfer should be without. Because of its shear cutting power and accuracy, this equipment, also known as a jobsite table saw, is one of the most commonly utilized devices in any workshop or worksite.
The DEWALT DWE7491RS 10-Inch Jobsite Table Saw is capable of ripping, crosscutting, and producing bevel or miter cuts. This worksite table saw comes with a 15-amp engine and a 10-inch blade. When you combine the force of the engine with the blade's ultra-sharp and long-lasting structure, you have a machine that slices through stock like a hot knife through butter.
See our Best Miter Saws review here.
Knee Pads
Working as a floor installer is strenuous on the knees. Knee pains and stiffness are an unavoidable aspect of the work, and you may have to hang on to anything in order to stand or sit without inflicting more discomfort to your knees.
Your knees are often tight and sore after kneeling for many hours when laying laminate or tile flooring. You can't even spend 30 minutes on your knees with hard concrete under them without experiencing that lingering stiffness and agony at your age. So, if you're searching for a solid pair of flooring knee pads, the Sellstrom KneePro Ultra Flex III Knee Pads could be worth a look.
See our Best Knee Pads review here.
Conclusion:
Most flooring materials can be installed quickly with the correct flooring tools and methods, but others need the assistance of a professional. You should exercise caution while using the approaches since a minor error might result in irrevocable loss. Seek the services of a flooring contractor to handle huge and difficult flooring installation jobs more safely and properly.
After any DIY project, you'll need tools to clean up the debris—a dustpan, shop vacuum, and broom should suffice.
Sebring Design Build can assist you if you want expert assistance or are reconsidering the initial expense of purchasing your own tools. Our professionals have all of the flooring tools and knowledge required to install any kind of flooring in your house.
To view our Amazon Associates Disclaimer, please click here.