What You Need to Know
Be prepared for your next big project!
As you plan for and design your home remodeling project, it is important to ask the right questions in order to protect your investment. The tips in this free guide should allow you to protect yourself against losing valuable time and money by hiring the wrong contractor.
What's Included
Our free guide is loaded with great information designed to help you prepare and plan for your next big home remodeling project.
Your free guide includes chapters on the following topics: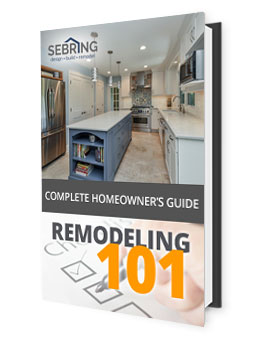 How to Avoid Contractor Scams

Benefits of Building Permits

Making Sense Out of Bids

When it is Your Turn to Buy

6 Secrets to Successful Remodeling
Free Instant Bonus: Know Your Consumer Rights
We believe strongly that every homeowner should be well informed about their consumer rights. For your convenience, you can access and download the guidelines that every reputable contractor should live by. Simply click below for instant access.
Tip: This should be included in every contractor's proposal.