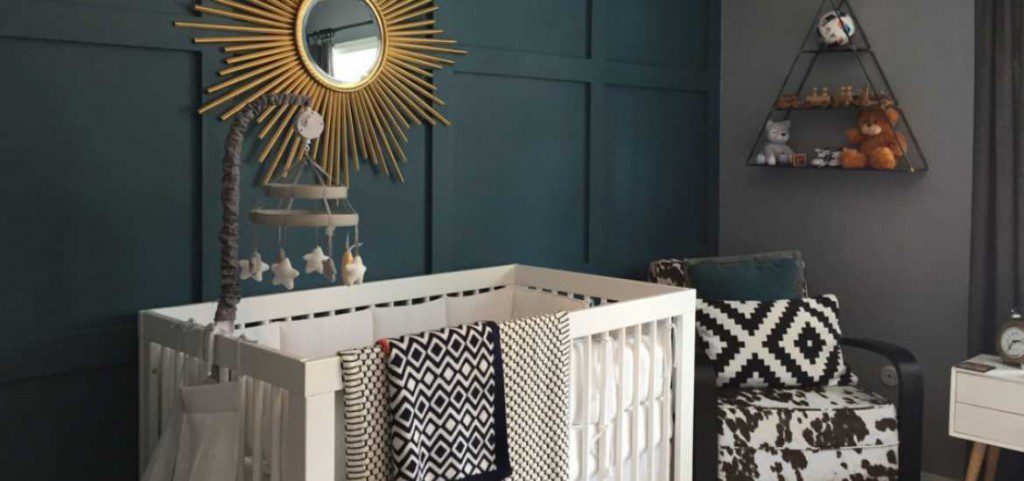 Knowing the gender of the little bump that you will welcome within the next few months will give you the advantage especially when you want a gender-specific nursery interior. Unlike girl nurseries, most baby boy nursery ideas are somehow generic in appearance. The goal of this blog post is to widen your options beyond the use of blue colors. We curated photos which can inspire your creativity when constructing that room for your little one.
A lot of decisions will come along with raising that tiny human, they are almost endless that is why it is better to start with the elements that you can control as parents. The fun part of preparing the room for your baby is the joy that comes when decorating it with adorable nursery themes. This guide will help you discover the most important things that you need to consider in order to make sure that the room which you put together is a functional happy place for the whole family.
AVIATION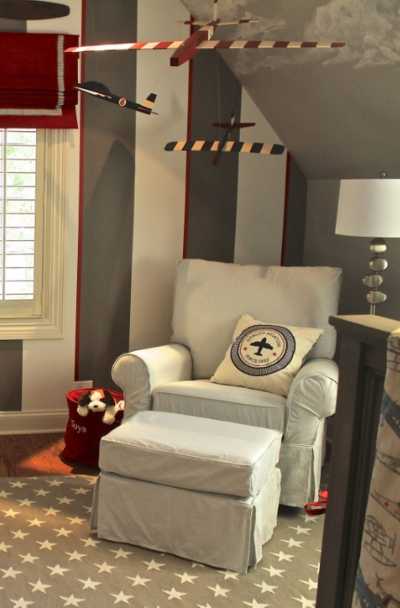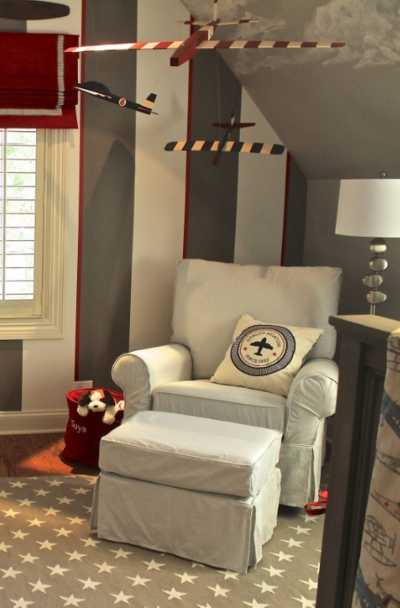 The stripes on the walls match the stripes on the airplanes. The gray furniture looks good with floors.
CONSTELLATION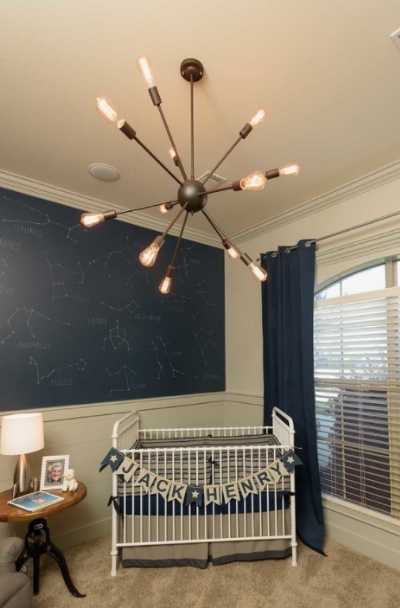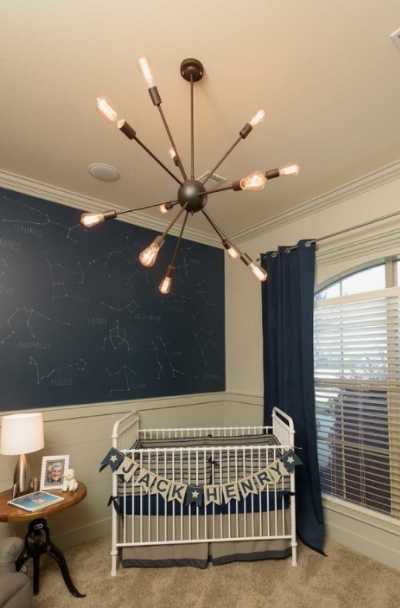 Great placement of the crib, wainscoting shiplap looks great with the blue accent color.
WATCHFUL EYE
The perfectly symmetrical interior in this nursery room places the baby crib at the front and center.
CELESTIAL CEILING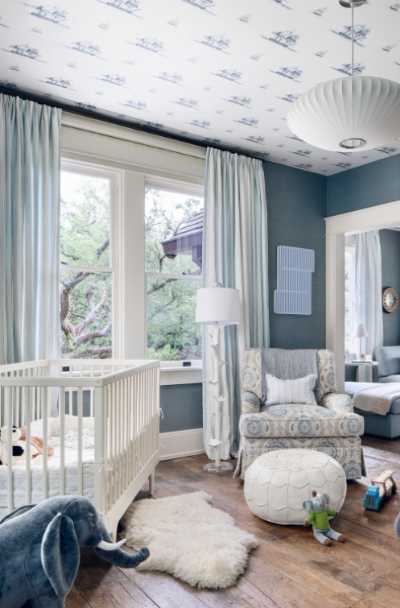 The medium-toned wood floors match the textured blue wallpaper & sailboat paper on the ceiling.
ROYAL BLUE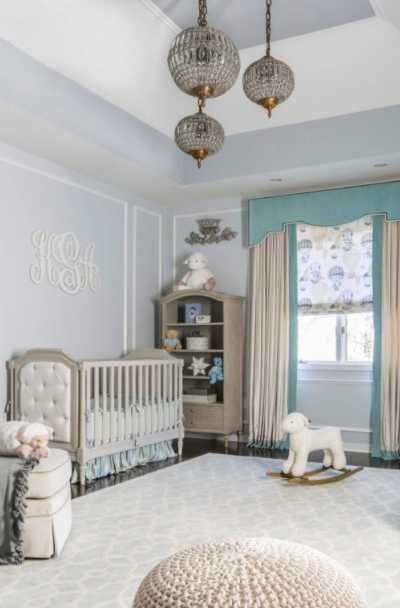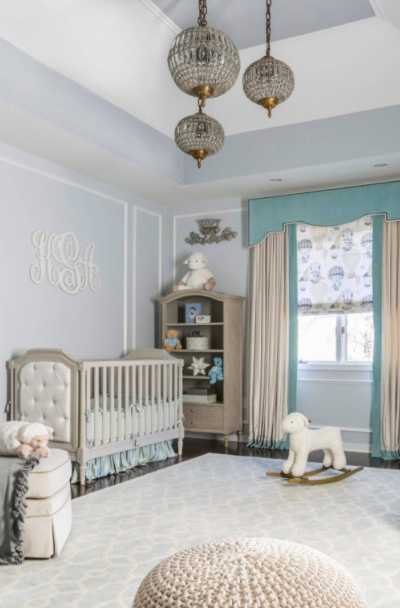 The royal blue highlights the elegant features in this nursery, drapes, carpet, chandelier furniture.
HAND PAINTED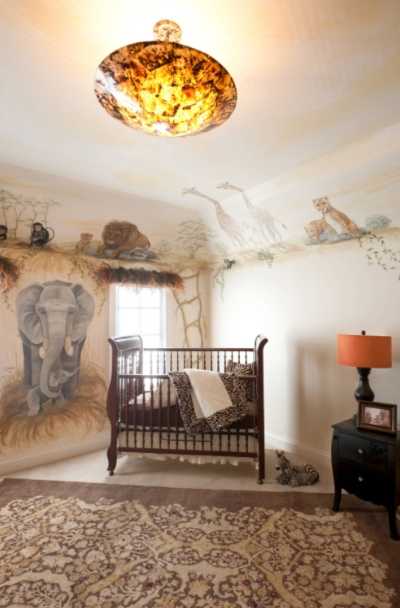 The hand-painted safari jungle painting is a great way to add depth and character to the nursery room.
SO NATURAL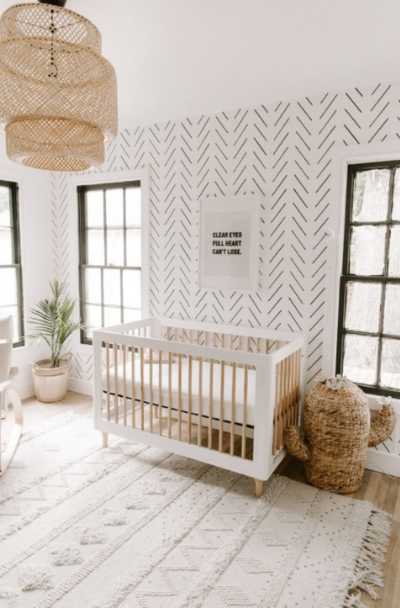 The black & white chevron wallpaper is a gender-neutral backdrop enhanced with wicker accents.
NAUTICAL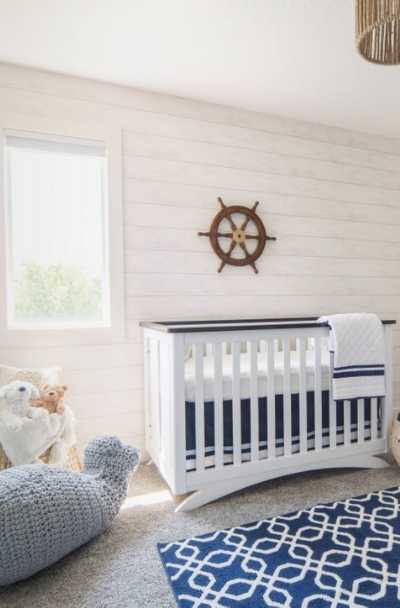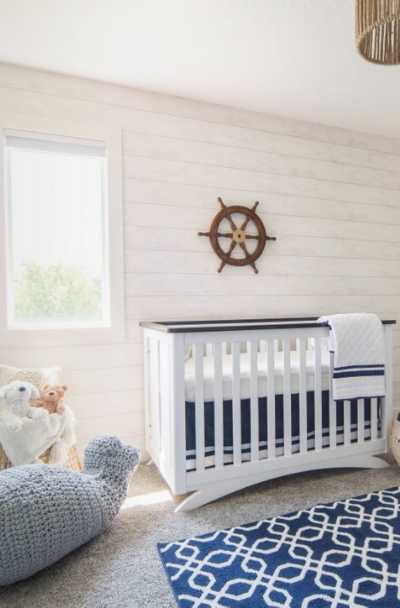 The shiplap wallpaper is a great accent with a custom macrame rope light and boat steering wheel.
STRIPS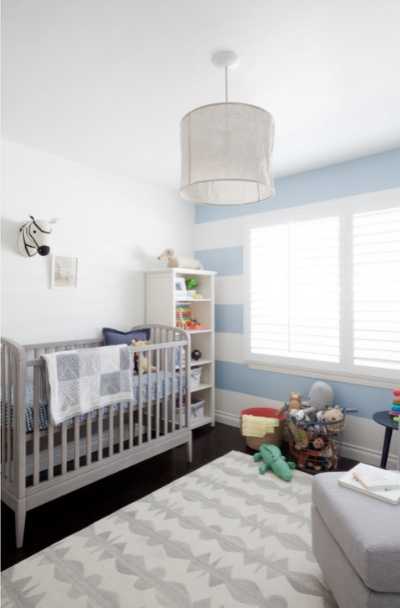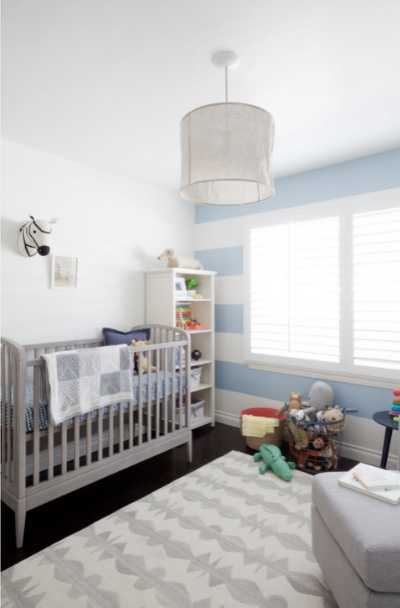 The blue and white stripes make the room feel bigger. The dark floors gray furniture ties together.
COASTAL
The navy blue and white bring this coastal theme together. The decor is a perfect touch.
Invest in a Quality Crib
One of the most common mistakes that most parents make is not finding a quality crib that can last them for years. The crib should be your investment piece within the whole room. Most kids use their cribs for at least three years, maybe even more. Considering the number of years that this furniture will be in your room, getting a high-quality crib will be worth it. Do not think of the crib as a temporary item especially if you are planning to have more kids, a sturdy crib will surely last through years for your second or even third child.
You can also consider getting a crib that converts to a toddler bed or even to a full-size bed. The cost might throw you off but think of the length of time that this will serve its purpose. You will need to choose wisely on this matter because a crib that converts into a full bed needs to bear a timeless design because it will be a "permanent" fixture in the room. You can choose a crib that matches your personal preference but you might need to reconsider if you are having a theme for the entire nursery. One of the most worthy nursery ideas I read before is keeping the crib gender neutral especially if you plan to have more kids.
Your crib should meet all safety standards. Repurposing your childhood crib might be a great fit for your vintage interior design but do not do it if it does not meet the safety standards. Keep in mind that this is the place where you will leave your baby alone, make sure that it is totally safe. Most baby boy themes for nursery do not involve frills on the crib but you can freely do it as long as there is no element that will possibly put your baby in danger. Having an assurance that your baby is in a safe place will help you consider investing in a quality baby crib.