Featured Image: Hogent
There are a plethora of power tools available for the modern builder. But what if, for some reason, you're only allowed to own just one power tool? Chances are you would choose the circular saw.
The circular saw seems to be a very basic power tool because all it does is rip a workpiece apart and nothing else. But when it comes to sheer power, precision, and versatility, nothing comes close to the circular saw. The best circular saws can cut through anything from balsa to walnut to very dense ironwood (check out this video for an interesting comparison on the density of different types of wood).
It can cut straight lines and produce bevel cuts. It is primarily used to cut wood and metal, but swap the carbide-tipped blade with a heavy-duty diamond-tipped one so you can cut bricks, ceramics, concrete, and other hard materials.
We've assembled and reviewed some of the very best corded circular saws to give you a head start if you're shopping for a replacement for your broken tool or if you're looking for a gift for a family member or a friend.
We're also going to break down the different circular saw sizes, and the features you should consider when shopping for one.
Circular Saws by Blade Size
Circular saws are classified by the size or diameter of the blade they use. Small circular saws use blades with diameters that range between 3 1/4-inch and 5 1/2-inch. They are ideal for cutting thinner and lighter workpieces, such as plywood, wood trim, and more. These small circular saws are compact, lightweight, and easy to maneuver even in the tightest spaces.
The most common circular saw you can find on the market uses blades that have a 7 1/4-inch diameter. (Note: All of the corded circular saws we have reviewed here are 7 1/4-inch). They are popular among DIYers and professionals alike thanks to their portability, powerful motor, and versatility.
The 7 1/4-inch blades are ideal for cutting thicker workpieces with a width of up to 3 inches. They can also be used to cut thinner pieces of wood, but these beasts can seriously damage the thin workpiece. Apart from 7 1/4-inch, you can also purchase a smaller 6 1/4-inch blade.
You can also find larger circular saws that are designed for thicker workpieces and heavy-duty use. These circular saws use blades that have a diameter ranging from 8 inches to 14 inches. These are used primarily by professional builders and woodworkers. These saws can be used to cut a thin workpiece, but a beast of a machine like these can do more damage than good.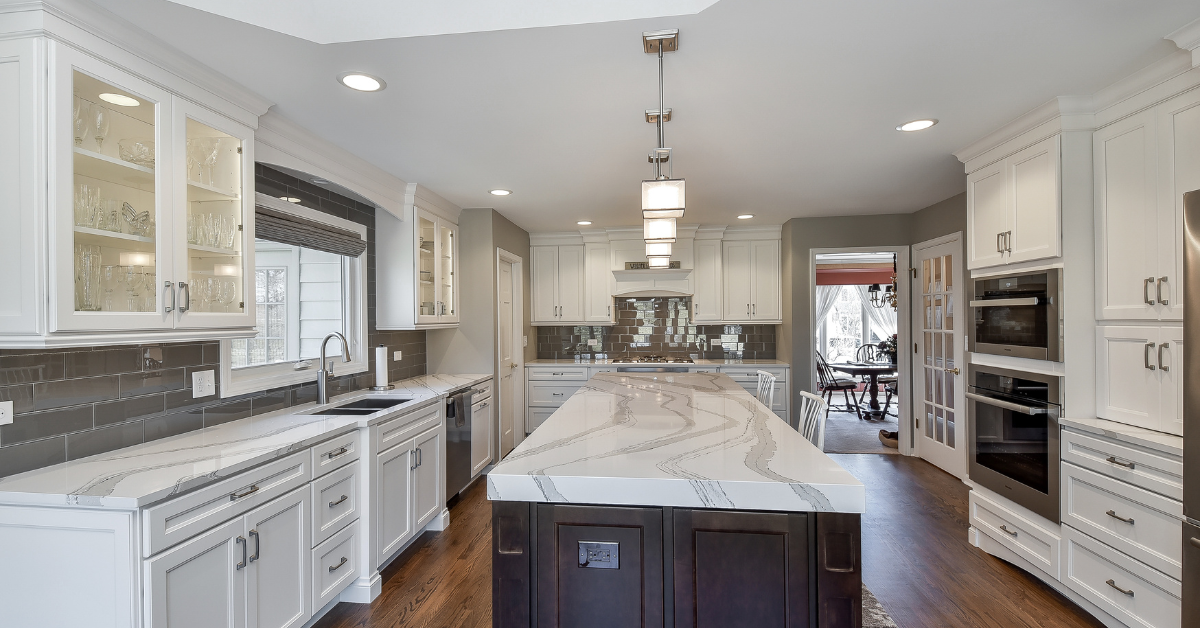 Circular Saw Buying Guide
Worm Drive Versus Sidewinder Circular Saw
The difference between these two types of saws is the position of the motor and the type of gear they use. With the sidewinder circular saw, the motor is positioned right next to the blade. The blade is usually positioned on the right side of the machine, and the saws have a maximum speed of up to 6,500 RPM. But you can also find units (such as this SKILSAW Southpaw and Bosch CS5 circular saw) where the blade is located on the left side of the machine and the motor is located on the right side.
The motor of a worm drive circular saw, on the other hand, is located at the rear of the blade. Its maximum speed can reach up to only 4,500 RPM. But what it lacks in speed, it makes up in torque. The majority of worm drive circular saws have blades located on the left side of the machine. They are heavier and pricier than sidewinders. But unlike sidewinders, you can wiggle them into tight spaces.
Cut-Line Indicator
The cut-line indicator is a pair of notches located in front of the saw's foot or baseplate. This indicator allows you to see whether your blade is perfectly aligned with the line you made on the workpiece. The size of each notch should not be too narrow that you can't see the cut line nor too big that your precision suffers.
Blade Visibility
You might need to visit your local hardware store if you want to see the circular saw in action and check the blade visibility. A circular saw with a great design lets you see the blade while you're working to make sure that it is aligned to the cut line. Steer clear of saws that block your line of sight with the front handhold or any part of the machine.
Bevel Function
The bevel function allows you to make angled cuts. You probably won't need to use this function often, but it's good to know how to use it. Always check if the bevel knob or lever is easy to operate and if it locks in place securely.
Baseplate
Standard aluminum baseplates ensure that the machine is lighter and easily maneuverable. But it can also easily bend when you accidentally drop it. The good news? You can bend it back into place.
If you want a tougher baseplate, then look for circular saws outfitted with cast aluminum or cast magnesium baseplates. Because they are stiffer, the baseplates made of these materials are not prone to bending when dropped. Unfortunately, they can crack when dropped, so make sure that you use the power tool carefully.
You can choose fiber-reinforced plastic baseplates if you want a stronger circular saw. Thick fiber-reinforced plastic baseplates are very stiff and strong, but they are relatively rare compared to saws with standard or cast aluminum and magnesium baseplates.
Other Circular Saw Features To Consider
Circular saws have two types of brake systems: the manual brake system and the electric brake system. With the electric brake system, the blade stops rotating automatically when the trigger is released. This allows you to begin another cut immediately as soon as you finish another. With the manual brake system, you have to wait for 5 to 7 seconds before the blade comes to a full stop.
Some circular saws are now equipped with LED lights and laser guides. The LED light is a welcome addition especially if you are working in low-light conditions. The laser guide, though innovative, is not much help at all as most carpenters and builders still prefer the good old pencil or marker when marking a cut line.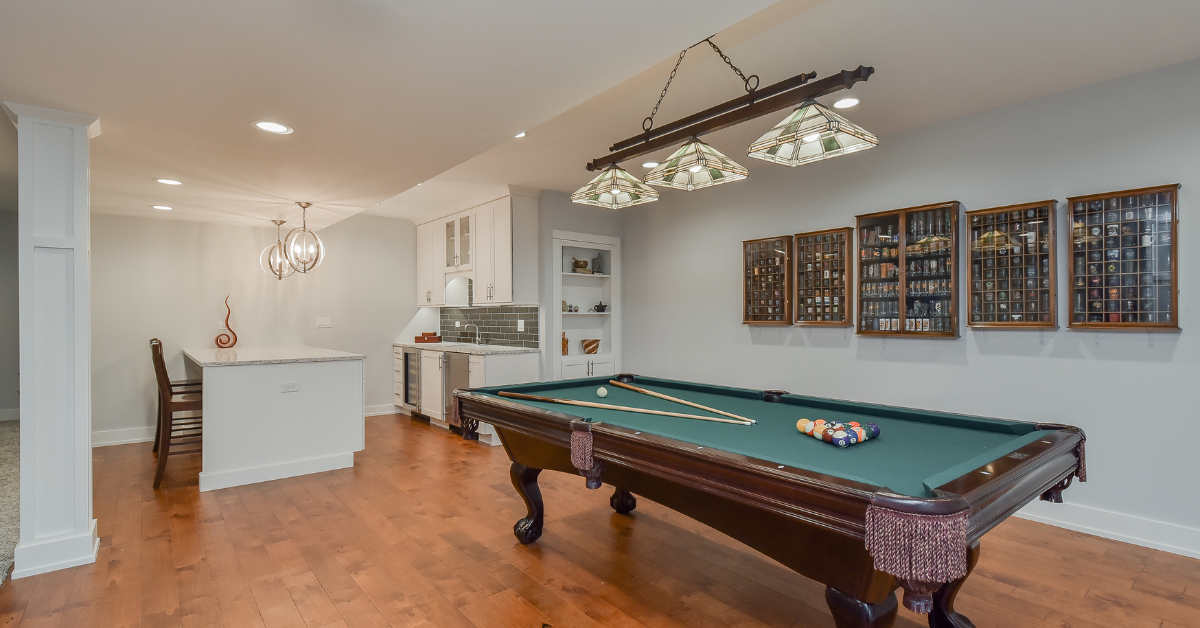 Corded Circular Saw FAQs
Let's debunk some corded circular saw myths by getting expert answers to some of the most often asked questions.
Question: Which is better for me, a sidewinder or a worm driver?
Answer: The motor's position and the sort of gear they utilize to make a difference. The engine of the sidewinder saw is located next to the blade, while the worm driver is located at the back of the blade. A sidewinder can outperform a worm driver in terms of speed. However, the worm driver is more expensive than the sidewinder.
Question: What are the advantages of using a corded circular saw?
Answer: Corded circular saws are a tool that every professional should have for a variety of reasons. It has an indefinite runtime with an unbroken electricity connection or a generator nearby because it is corded. They typically have 14-15 amp motors. Even a do-it-yourself model can make some incredible precision cuts. These are only some of the most compelling motivations to choose a corded model.
After reading through the full review page, I believe finding the best corded circular saw is no longer a difficult task for you. All of the devices we looked at work well, and the price difference between them isn't that great. Once you've determined what your projects require, the right saw will be only a few steps away.
Remodeling your home is not an easy task. If you're looking for ideas, inspirations, and other important information about transforming your home, then check out the Sebring Design Build website!
To be clear, all of the circular saws we've reviewed performed well even when used to cut the toughest of hardwoods. But, of course, there can only be one.
So, the best corded circular saw among the products on the list is the SKIL 5280-01 7-1/4-Inch Circular Saw.
What makes this particular electric saw the best in class?
This SKIL circular saw's motor is one of the toughest and most dependable. Couple it with its 7 1/4″ carbide-tipped blade, and you can easily take on even the toughest of hardwoods to create your latest project.
It is compact and lightweight (only 6.95 lbs.), so handling and maneuvering it is a breeze. The handles are covered in textured rubber for a non-slip grip. The trigger is located on top of the handle and not inside. This strategic positioning prevents accidental start-ups.
Other unique features of this Skil saw include a dust blower, a power indicator light, and a laser guide.
This compact circular saw is also one of the most affordable on the market, making it perfect for ordinary homeowners and hobbyists who want a reliable corded circular saw for a wide variety of projects.
Other Great Articles to Read:
To view our Amazon Associates Disclaimer, please click here.