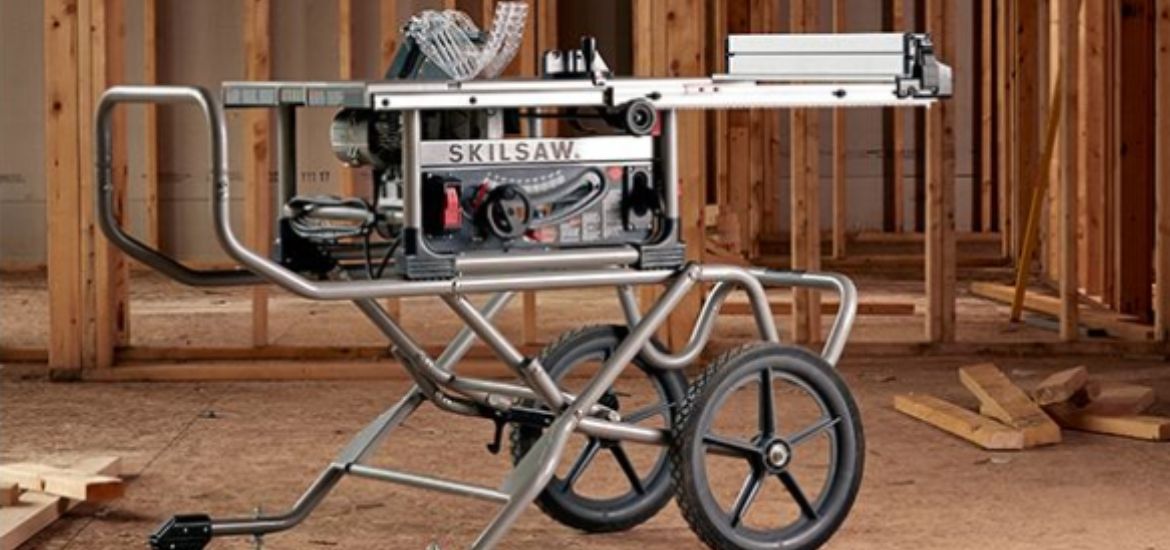 Featured Image: Amazon
A portable table saw is one of the power tools no contractor, woodworker, or DIYer shouldn't do without. Also known as a jobsite table saw, this is one of the frequently used machines in every workshop or jobsite thanks to its sheer cutting power and precision.
It is also amazingly versatile, producing rip cuts, crosscuts, and miter cuts on even the toughest workpiece with ease. Apart from these basic cuts, a portable table saw can also produce bevel cuts, dadoes, and rabbets. They can do so much, yet they are lighter than their stationary siblings and they can be transported easily from place to place with their wheeled stands.
These small table saws are easy to use, but surprisingly, it's not easy to find the perfect portable table saw if you're new to woodworking or you're overwhelmed by the sheer amount of choices you see online. Fret not! In the following sections, you'll find our table saw reviews to help you get started. We covered the products' pros and cons, as well as some tips on how to find the right portable table saw for your jobsite.
When choosing the best portable table saw with a stand, consider factors such as power, cutting capacity, stability, safety features, and ease of transportation. Each of the mentioned models excels in different areas, so be sure to prioritize your specific needs and preferences when making a decision.
Jobsite table saws are similar to benchtop models when it comes to size. The main difference between jobsite and benchtop table saws is that the table saw is set on a rolling stand so it can be wheeled from room to room in a construction site. The frame is light enough so the table saw can be transported easily, while the wheels are designed to be sturdy so it can be wheeled in jobsites with stony or muddy terrain.
Let's take a look at the different parts of a portable or jobsite table saw to better understand this very useful power tool.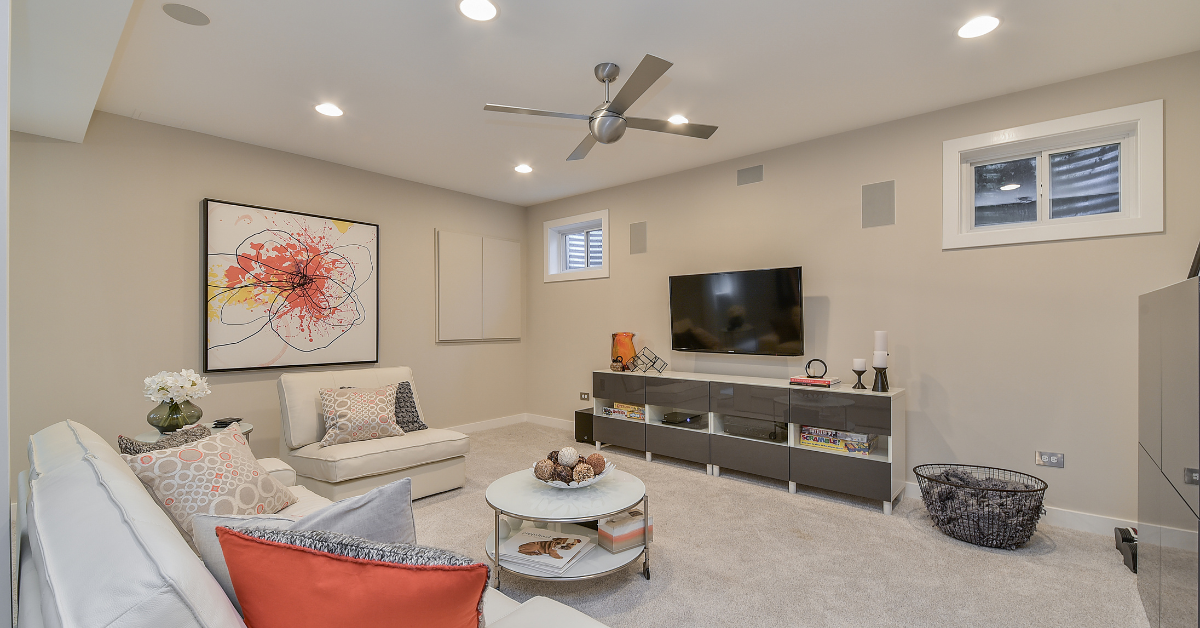 Blade
A portable table saw's blade is its most important part. After all, one cannot cut a piece of stock without the blade. Jobsite table saws are typically outfitted with 10″ blades. Other saws, on the other hand, can accommodate 12″ blades.
Table saw blades commonly have carbide tips, while others have diamond or carbon tips. When set at 90°, the blade has a maximum cutting depth of up to 3 1/2″, while others can reach a length of up to 3 5/8″. Portable table saw blades are typically used to cut wood, but these days, some blades can now take on plastic, metal, and other materials.
Check this out to learn more about table saw blades and how to choose the right table saw blades.
Drive Configuration
Table saws have three drive configurations: belt drive, direct drive, and worm drive. Belt-driven configurations are typically used in larger stationary table saws, so we're not going to discuss that.
Portable or jobsite table saws typically have direct-drive configurations and equipped with universal motors. These tools have motors connected directly to the table saw's blade. Because there's no belt, power goes directly to the blade. Direct drive saws are often more compact, but they can be louder than their belt drive counterparts.
Though rare, another drive configuration used in portable table saws are worm-drives. This SKILSAW SPT99-11 10″ Heavy Duty Table Saw, for example, is the only worm-driven jobsite table saw on the market at the time of writing.
So, what are the advantages of worm-driven table saws? Worm-driven jobsite table saws are more durable than their counterparts. The motor is more powerful, while the cuts are more precise. Plus, worm-driven table saws better at heat dissipation, ensuring the motor's longevity.
Rolling Stand
Jobsite portable saws always come with a rolling stand. This allows you to wheel it from one room to another, or from your office/headquarters to a new jobsite. The wheels are made of rugged materials to ensure that the tool can be wheeled in uneven terrain.
Anti-Kickback Devices
It doesn't matter how careful you are when operating your table saw — kickbacks are bound to happen sooner or later. The good news is, manufacturers have designed attachments that would reduce the likelihood of a piece of wood flying backward and hitting you. These include anti-kickback pawls, blade guards, riving knives, and splitters.
Rip Fence
The rip fence is typically found on the right side of the table saw and positioned parallel to the blade. It supports and aligns the piece of wood as you cut it, as well as serves as its guide to ensure that the resulting cut is straight precise.
If you're planning on working on larger workpieces, then make sure that the rip capacity (the distance between the blade and the rip fence) is longer. This Delta 36-6023 10 Inch Portable Table Saw and DEWALT DWE7491RS 10-Inch Table Saw, for example, have wider rip capacities compared to other table saws on the review. Moreover, choose a unit with a secure rip fence that doesn't move around when you start cutting the workpiece.
Miter Gauge
Rip cuts and crosscuts are not the only things you can do on a portable table saw. Many woodworkers also use this powerful tool to make miters and bevels just like the one shown in this video. If you're planning to make miters and bevel cuts, then choose a portable table saw with a miter gauge. This is a handy attachment that lets you adjust the workpiece to make cuts at different angles.
Blade Height and Bevel Adjustment Wheel
The blade height adjustment is located in front of your unit. The user cranks the wheel to raise and lower the blade.
The bevel adjustment is a mechanism that is also located in front of the table saw. You can use it to tilt the blade so you can make bevel cuts.
Power Switches
The on and off switches are located on the left side of the blade height and bevel adjustment wheels. If you have kids or pets at home, make sure to get a unit with a child-proof on and off switch to prevent accidents from happening.
Throat Plate
The throat plate is a detachable metal insert that sits level with the portable saw's table. This protects the blade and its arbor by preventing any debris from falling inside.
Dust Exhaust Port
This is often located at the back of the jobsite table saw. You can attach a dust extractor, shop vac, or dust bag to it to make sure that your garage or jobsite is cleaner. Some table saws, however, also have a separate dust exhaust port integrated with the transparent blade guard for a cleaner work area.
From home remodeling ideas to helpful tips and tricks for DIYers, the Sebring Design Build blog has it all. Check out our website for more information.
Conclusion:
The DEWALT DWE7491RS 10-Inch Table Saw is one of the best portable table saws on the market. Here are some of the features that make this particular jobsite table saw the best in class.
When you first look at it, it'll give you the impression that it's just another portable table saw. But look closer and you'll see the features that make it stand out. It is equipped with a powerful 15-amp motor that delivers a maximum speed of 4,800 RPM. The unit comes with a 10″ 24-tooth carbide-tipped blade that cuts through even the toughest hardwoods easily. There's nothing special with its maximum depth cuts, but its overall performance is impressive. Plus, it has a longer rip capacity, so you can cut larger boards without a problem. It has a rack-and-pinion telescoping fence system to make adjustments as precise and as smooth as possible.
The machine itself is pretty heavy, but it is set on a sturdy metal rolling stand so it won't tip over easily. The wheels are on the small side, but make no mistake about their durability. You can wheel this unit on uneven terrain without damaging them. The metal legs are stable, and you can fold them into the table saw once you're finished cutting or if you want to wheel it to another room.
This small table saw has two dust exhaust ports: one in the underside of the table and another on the blade guard. Users will get 2 blade wrenches, a blade guard assembly, a push stick, and a miter gauge when they purchase this portable table saw.
Other Great Articles to Read:
To view our Amazon Associates Disclaimer, please click here.