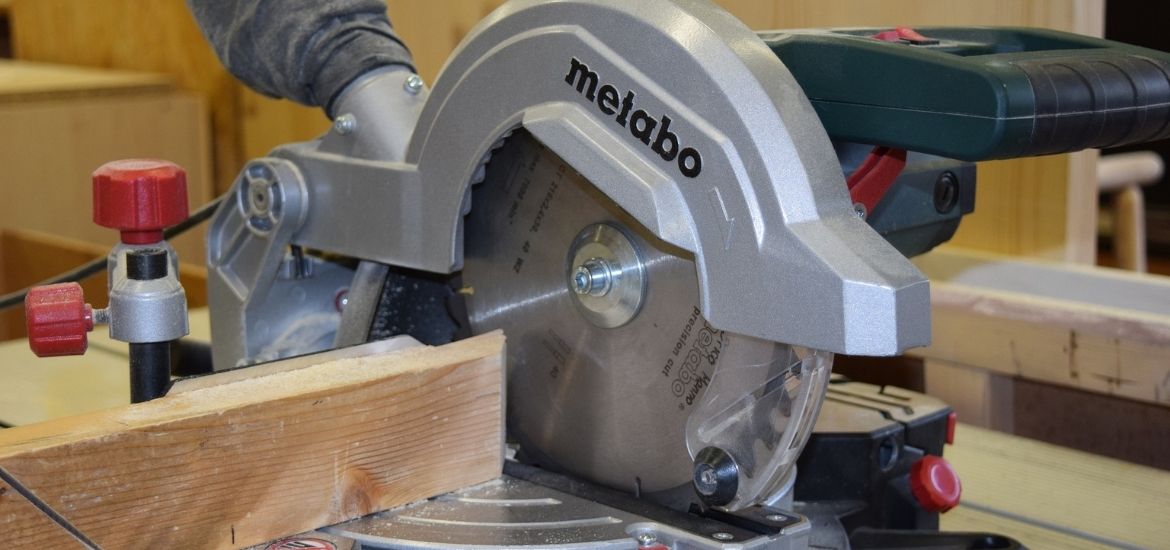 Sliding miter saws are a must-have for any workshop or jobsite. This powerful tool can make fast, accurate, and smooth crosscuts within seconds. Aside from crosscuts, you can also use it to create a bevel, miter, and in some models, compound cuts.
If you're new to woodworking, finding the best sliding miter saw can be a challenge. All you wanted was a sliding miter saw that can make crosscuts and angled cuts, but here you are, presented with an array of choices that have features you don't know what to do with.
We have assembled and reviewed seven of the best sliding miter saws you can buy online or in your hardware store. Learn about their pros and cons, and see which sliding miter saw is perfect for your workshop.
These reviews aim to provide an overview of the features, performance, and suitability of each sliding miter saw, helping you make an informed decision based on your specific needs and preferences.
Fixed Miter Saw Versus Sliding Miter Saw
Let's check out these two types of miter saws, and see which one is perfect for you.
Fixed miter saws have been around for more than 50 years, and it has found its way into the workshops of hobbyists and professional builders alike. These versatile saws can produce basic crosscuts, miter cuts, bevel cuts, and even compound cuts.
These saws are ideal for cutting a moderately-sized piece of lumber, as well as crown moldings, trims, and baseboards. It can take on a workpiece as thick as 6 inches, and it is easy to use. Plus, a fixed miter saw is more compact, portable, and affordable than its versatile sibling, the sliding miter saw.
With a fixed miter saw, all you have to do is drop the saw into the workpiece to cut it. But with a sliding miter saw, you have to pull the saw towards you, drop it against the edge of the workpiece, and slide it back horizontally to cut the piece of wood.
Sliding miters can also produce crosscuts, miter cuts, bevel cuts, and compound cuts. While fixed miter saws only have a 6″ cutting clearance, sliding miter saws can reach up to 12″ (larger units can reach up to 16″). If you frequently use thicker pieces of lumber, then sliding miter saws are a must-have.
But these saws can take a large chunk out of your budget. It doesn't make sense to invest in a tool like this if you're not going to use it frequently, and it will just sit in your workshop collecting dust. Sliding miter saws are bulky, and they're going to take a lot of space in your garage. Some models are also very heavy, making them hard to transport.
If you've set your sights on a sliding miter saw, then check out our buying guide so you'll know what to look for when shopping online or in your favorite hardware store.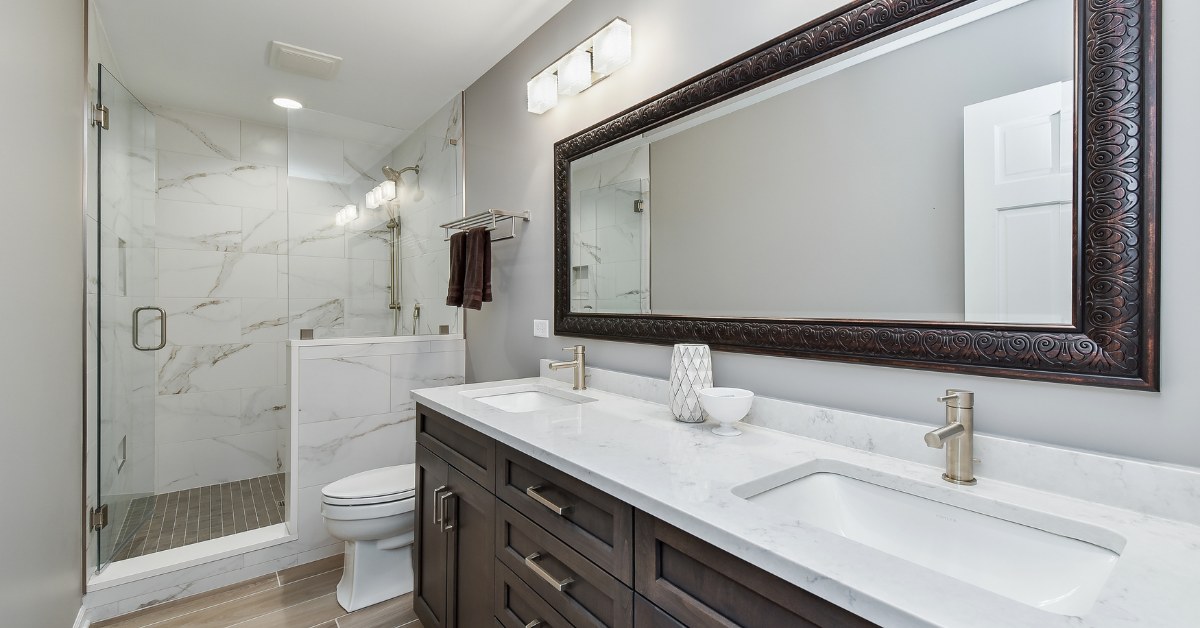 Choosing The Best Sliding Miter Saw For Your Workshop
Sliding miter saw sizes are based on the diameter of the blades they carry. The most compact saws come with a 7 1/4″ blade. This is followed by 8 1/2″ blades, but these sliding miter saws are very rare. The most common sliding miter saws on the market have 10″ and 12″ blades.
Consider the dimensions of the materials that you are working on when choosing the right sliding miter saw for your workshop. Sliding miter saws with 10″ and 12″ can make longer cuts compared to their more compact siblings.
When choosing the right sliding miter saw for your workshop, always check the motor's amp as this indicates its cutting power. If you can afford it, choose one with a higher amp.
These machines have miter detents or positive stops at the angles commonly used by woodworkers and carpenters. Choose a sliding miter saw that locks in place securely. But make sure that it is also easy to adjust if you need to change the miter angle in a jiffy.
Ease of access to the bevel control is another factor to consider when choosing the best sliding miter saw. Almost all of the miter saws we reviewed here have their bevel control positioned at the back which makes them hard to reach sometimes. The only exception is the Bosch unit which has a convenient bevel lock lever at front.
Almost all of the models we have reviewed have a miter knob that locks the table in place to the desired angle. You have to tighten the knob to lock it in place and loosen it to move to another angle. Dewalt is the only exception as it has a unique miter lock handle and latch button that you press instead of a miter knob and detent lever.
Most of the products we have reviewed here have a dual bevel. This means that you can tilt the saw left or right to cut bevels without reorienting the workpiece. This is impossible with single-bevel sliding miter saws.
Look for sliding base extensions if you frequently cut longer workpieces.
Choose a fence with a cast-in scale so you can easily make repetitive cuts. Some of the products we have reviewed here have cast-in scales on sliding or stationary fences. Although it does not have cast-in scales, the Dewalt sliding miter saw stands out because of its tall sliding fences. The fences are also textured, ensuring that the workpiece sits against it securely and will not easily slip while you cut it.
Choose a transparent blade guard that allows you to see the cut line without lifting the blade.
Miter saws with electric brakes allow you to stop the rotation of the blade several seconds after you release the power switch.
Some miter saws are now equipped with built-in laser guides for greater precision when making crosscuts. But does it really help? To some extent, yes. But it's really something you can do without especially if you're an experienced hobbyist or professional. I'd rather go for a sliding miter saw with an LED light, such as the Ryobi 7 1/4 Sliding Mitre Saw.
Looking for a miter saw stand to go with your new sliding miter saw? Then check out this miter saw stand review for more. Plus, we've got other tool reviews, design ideas, and other helpful information about remodeling your home.
Conclusion:
The best sliding miter saw is the Bosch Power Tools GCM12SD 12 Inch Sliding Glide Miter Saw. All of the sliding miter saws we've reviewed can produce crosscuts, bevel cuts, and miter cuts easily. Some can even produce compound cuts. But the Bosch sliding miter saw has some features that made it particularly stand out. Let's take a look at them.
First is its powerful 15-amp motor that delivered an impressive and reliable performance. Couple it with its very sharp 12″ blade, and cutting a piece of tough hardwood or thick plastic will be a breeze.
Unlike all of the other sliding miter saws we have on the list, this one is built with an axial arm instead of rails. It glides smoothly as you cut back and forth, and it's a space-saver, too.
Bosch designed this sliding miter saw with the ease of the user in mind. The switch is large and ambidextrous — unlike the majority of saws that are created only for right-handed users.
It has a transparent lower blade guard that allows you to see your material as you cut it. The base is solid and stable, while the miter scales are clear and easy to see. This is one of the few saws with high sliding fences that have scales etched on them.
While it uses the tried-and-tested miter lock knob, it stands out with its ergonomic bevel lock lever that is located at the front. You don't have to reach all the way to the back to tilt the saw left and right when you have it right in front of you.
But this sliding miter saw carries a hefty price tag, so it's not for everyone. It is a good investment for professionals and serious DIYers who want a miter saw that can take the rigors of the jobsite for many years.
Plus, it's not the most portable sliding miter saw because of its sheer bulk and weight. You might want to have a dedicated space in your garage or workshop for this tool.
Other Great Articles to Read:
To view our Amazon Associates Disclaimer, please click here.