For thousands of years, woodworkers relied on hammers and nails to piece everything together. Using hammers nails is labor-intensive and it's going to take a while before you can finish one project, but it got the job done. Today's builders and hobbyists, however, do not need to spend all day pounding nails thanks to the invention of nail guns.
There are many types of nail guns or nailers. There's the framing nailer (which we've covered here) which, as the name suggests, is used to build house frames. Flooring nailers, roofing nailers, finish nailers, and brad nailers are also a mainstay in home remodeling projects.
But if you want a smoother finish or you're working on a delicate workpiece, then the pin nailer, also known as micro pin nailer, is the tool you're looking for. This tool, like its bigger siblings, is powered by an air compressor (pneumatic) or a battery. While it can't help you in framing or flooring, it is still a must-have for woodworkers and hobbyists who work on delicate materials.
We've tested some of the best air-powered micro pin nailers you can buy online. Check out our review and buying guide below to help you get started.
The difference between framing nailers, flooring nailers, brad nailers, and micro pin nailers is their application and the nail gauge that they use. Finish nailers, for example, which are used for moldings and baseboards, use 14 to 16-gauge nails. Brad nailers, on the other hand, use 18-gauge brads and are used for precision work. Framing, flooring, and roofing nail guns also use nails of different gauges.
Micro pin nailers use very fine 23-gauge headless nails or pins to connect workpieces together (although some models can also use slight head pins). The shortest micro pin nail is 3/8″, while the longest is 1 3/8″. A few models can accommodate 2″ pin nails.
Because 23-gauge micro pins are finer, they usually leave a tiny and barely visible mark on the wood, making it ideal for pinning delicate workpieces. This makes micro pin nailers ideal for use in crown molding, picture frame assembly, and decorative trim work. It is also great for crafts, sign work, and mirror assembly.
The caveat? Because the pins are tinier, their holding power is also minuscule. These 23-gauge nails can only hold together small and/or delicate workpieces that larger nailers might damage.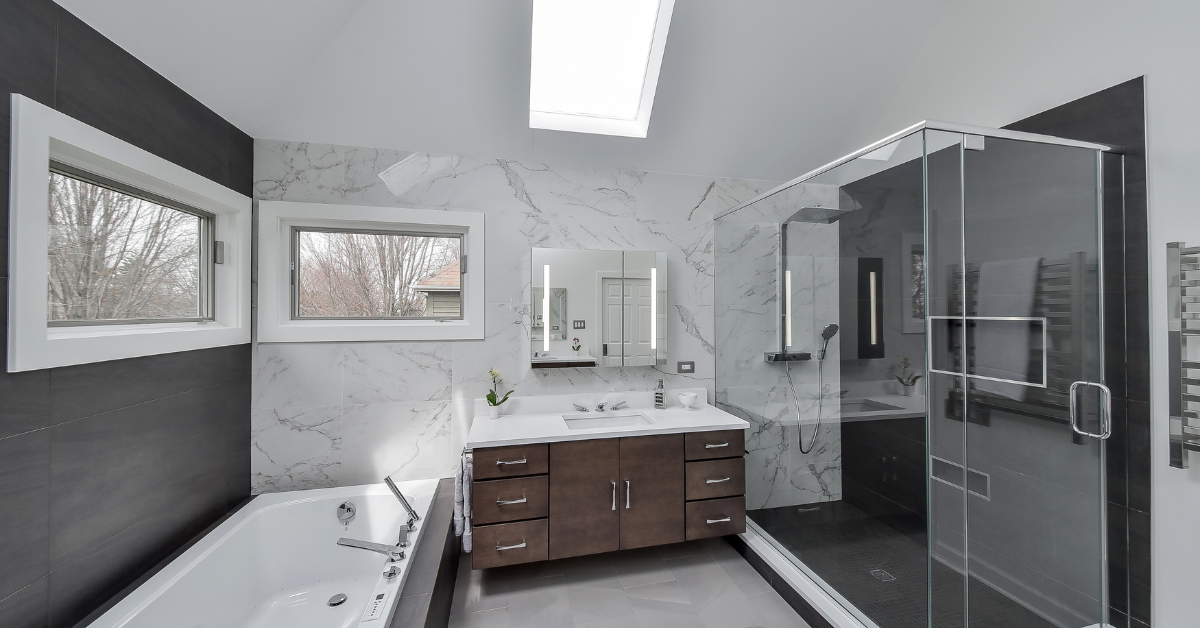 Micro Pin Nailer Buying Guide
Safety Features
Micro pin nailers use very fine metal pins to connect workpieces, but that doesn't mean it can't cause injuries. Although they are smaller than other nail guns and power tools, they are not toys and should be treated as such.
All pin nailer brands have some form of safety feature to prevent misfiring and injuries. This Metabo HPT NP35A Pin Nailer, for example, has a dual trigger system. The first trigger serves as the safety switch, and you need to pull it to disengage the switch. Then you need to pull the second trigger to fire the pin into the workpiece.
If you've set your sights on a pin nailer with this type of dual trigger system, choose one with triggers that are not so easy to pull or those that take a lot of force before you can fire a pin nail. You don't want a nail gun that discharges a pin so easily and causes injuries after you accidentally squeeze the trigger. You also don't want a tool with a very hard trigger that your index finger becomes sore by the end of your shift.
Other nail guns have a sequential firing system. With this type of trigger, you need to press the nozzle of the micro pin nailer to the workpiece then pull the trigger to release the pin nail. As long the nozzle does not come into contact with a hard surface, you will not be able to release the pin nail, thus preventing any misfires.
Some models have a dual-trigger system that is similar to the first one we mentioned but with a little variation. In this system, you have the front trigger that you pull to discharge the pin nail. But at the back of the first trigger, there's a smaller second trigger which actually serves as the safety switch.
In this system, it's impossible to discharge a pin nail when the second trigger or safety switch/lever is in the original position. But move the safety switch upward and you can now start using the micro pin nailer to discharge a nail.
So, which trigger system is better and safer? Take a look at this video to learn which trigger system lessens the likelihood of misfires and injuries. Although it uses a framing nailer in the illustration, the rules with regards to safety are still the same.
Performance and Depth Control
Whether you're a hobbyist or a professional, chances are you're going to work on a lot of different types of wood with varying thickness and density. So, when shopping for the right micro pin nailer, choose one that has a powerful motor that can easily discharge a nail and sink it flush on the surface even when your air compressor is set at a low psi. Look for nail guns with built-in depth control if you can't be bothered to adjust your air compressor frequently.
Magazine
The micro pin nailer's magazine is where the rows of tiny pin nails are stored. Some models can accommodate anywhere between 3/8″ to as much as 1 3/8″. If possible, look for pin nailers with magazines that can accommodate a wider array of pin nail sizes, such as this Grex P645 23-Gauge Length Headless Pinner (it can store up to 13 different sizes of pin nails).
Frequent reloads can be a hassle, so get a micro pin nailer with a high-capacity magazine. Some pin nailers can only accommodate as much as 100 pins. But some tools hold as much as 200 pin nails, such as this BOSTITCH HP118K 23-Gauge Pin Nailer.
Ergonomics
Consider the ergonomics before choosing the best air-powered micro pin nailer for your workshop. My recommendation is to choose one that is neither too light nor too heavy.
Get an ultra-lightweight pin nailer, and you're going to start wondering if the manufacturer used cheap parts to build the power tool. Choose a heavy pin nailer, and your arm will be sore by the time you finish the workpiece.
Micro pin nailers' handles have the same design and textured rubber overmold. But before taking the plunge, check if the triggers are as far away as possible from the handle so you can safely hold the tool without accidentally touching and pulling the triggers and misfiring.
Remodeling a home takes a lot of work. If you need some home remodeling ideas, price guides, and other information, then check out the Sebring Design Build website to get started.
Conclusion:
We've taken a look at some of the best-selling and highly rated micro pin nailers. We've discussed their strengths and weaknesses, as well as whether they offer more bang for your buck or not. But what is the best micro pin nailer, and what are the features that make it stand out?
The Grex P645 23-Gauge Length Headless Pinner is our choice for the best micro pin nailer. What made it an excellent pin nailer is its powerful motor that can drive nails flush into the surface even at low or moderate psi. It can penetrate even the toughest, densest hardwood, making it a great tool for professional application.
Unlike other micro pin nailer magazines, Grex's is designed to hold up to 13 different pin nail lengths. Plus, the magazine itself adjusts when you load a different fastener length, removing one less hassle for the user.
Its no-mar rubber tip ensures that any intricate trims and delicate workpieces you're working on remain flawless. Other features that I love include its swivel air coupler, safe double trigger, and solid aluminum body.
It's pricier than other micro pin nailers included in the review. But when it comes to power tools, it's better to invest in something pricey yet reliable instead of being disappointed time and again by cheap yet crappy tools.
Other Great Articles to Read:
To view our Amazon Associates Disclaimer, please click here.