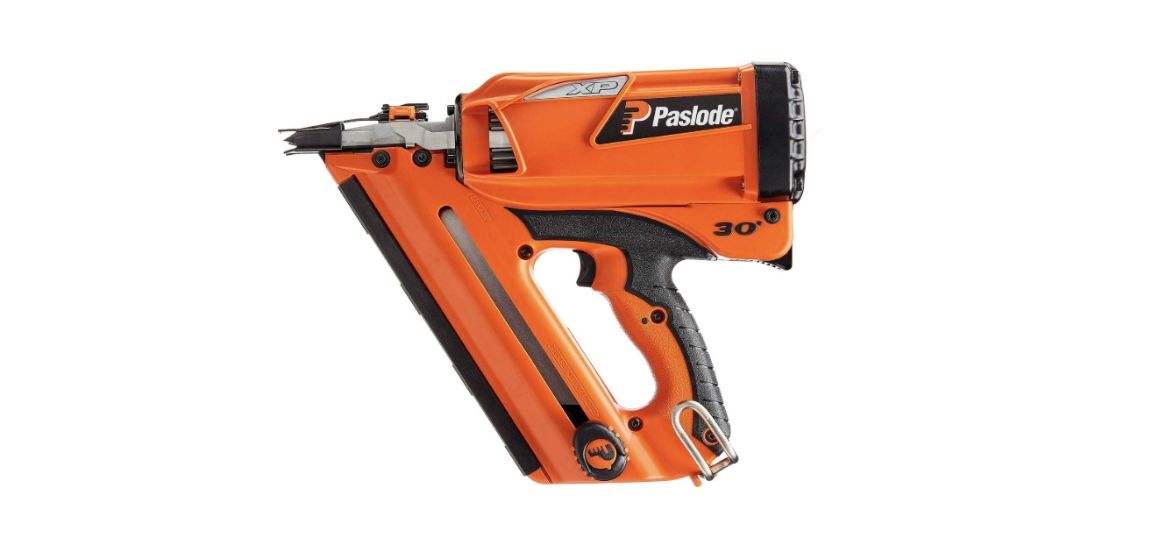 There are a lot of nailers available on the market right now. There's the roofing nailer, siding nailer, finish nailer, and pin nailer. You also have the staple gun, the brad nailer, and the palm nailer.
But if you're planning to have your home remodeled or you want to add a new section to your home, then what you need is a framing nailer.
If you're planning to purchase a framing nailer as a gift for yourself or a friend or family member and you don't know one thing about them, then you're going to find our framing nailer buying guide extremely helpful. We're going to discuss what it can do, the advantages of owning one, and whether this is the right tool for that specific project.
The best framing nailer for you depends on your specific needs and budget. Whether you prioritize the convenience of a cordless option like the Paslode 906300, the budget-friendly performance of the Numax SFR2190, or the heavy-duty capabilities of the Paslode PowerMaster™ Plus, there is a framing nailer on this list to suit your requirements. Consider factors such as power, durability, ergonomics, and additional features to make an informed decision.
We have also compiled a list of the best framing nailers available online and in your favorite hardware stores. Enjoy!
What Is A Framing Nailer?
A framing nailer is a handheld power tool used to nail together wood and other kinds of materials. It is also known as a framing nail gun or simply, a nailer.
The pneumatic models of this tool are hooked to and powered by an air compressor. Some cordless versions, on the other hand, are powered by a fuel cell that contains gas (such as propane or butane), a lithium-ion battery, or a combination of both.
While the popularity of framing nailers has surged among DIYers and hobbyists over the years, it is still, by and large, a professional's tool because of its sheer size, power, and to some extent, its prohibitive cost.
Connecting a house's frames is the main task of framing nailers. But aside from framing, it can also be used to build decks, fences, wood siding, and wood sheathing. It can also be used to assemble furniture, install cabinets, and install hardwood flooring.
Framing nailers use nails with sizes that range from 1 1/4″ to 3 1/2″.
Nailed It! Choosing The Best Framing Nailer
Power Source
Framing nailers have different power sources, and the type of power source it uses will determine whether it's going to be a cordless or corded tool.
Pneumatic framing nailers are powered by compressed air. These tools are ideal for extensive framing tasks and other high-volume projects. If you already own an air compressor or if you have access to one in your job site, then this is the ideal tool for you.
But being connected to a hose can seriously hamper your mobility. If you want a framing nailer with the same powerful performance but you also want it to be portable, then cordless nail guns are your best option.
Cordless framing nailers are powered by gas (butane or propane) stored in a fuel cell or a compatible lithium-ion battery. But there are models available right now that use a combination of both.
The downside? Unlike pneumatic framing nailers, fuel and battery-powered ones tend to run out of juice in the middle high-volume tasks.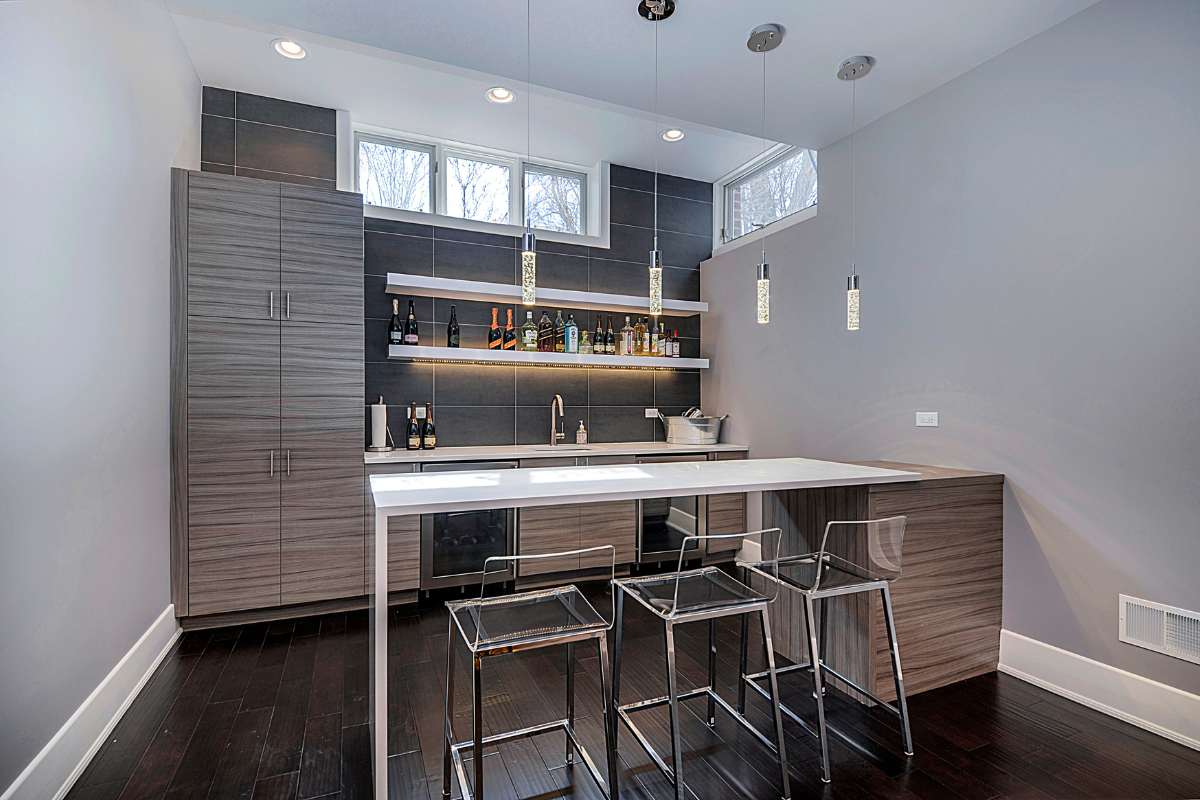 Framing Nailer Magazine
Framing nailers have two types of magazines: stick magazines and coil magazines.
You'll notice that most of the nail guns sold online or in your local hardware stores have a stick magazine. These are made of aluminum and positioned at a certain angle. Check out this article for a more detailed explanation of why framing nailers have different angles.
Loading a strip of nails into a stick magazine is very easy. It is also less bulky than a coil magazine, so it's better for toe-nailing or nailing at a certain angle. The only downside is that it can only accommodate a limited number of framing nails.
Coil magazines, on the other hand, can accommodate more nails compared to stick magazines. The nails are coiled into a circle and loaded into a round magazine. The downside? Loading coiled framing nails takes a lot of practice before you can perfect it.
Type of Nail Gun Trigger
Framing nailers have two types of triggers: the contact firing and the sequential trigger.
With contact firing (also known as bump firing), the user has to pull the trigger and press the safety tip against the work surface at the same time to discharge the nail.
Many DIYers and workers like this type of trigger because it's faster and more efficient. All you have to do is "bump" the safety tip against the work surface while pressing the trigger and you can drive multiple nails in mere seconds.
The problem with contact firing is the tool is prone to double firing. It can sometimes fire a second nail on top of the first one. The second nail can recoil off the first nail and can easily hit you or someone else working or standing nearby. It is also very easy to injure yourself or others if you have your finger on the trigger and accidentally bumped the safety tip on some part of your body or someone else's.
The second type of trigger is sequential firing. In this type of trigger, you have to press the safety tip to the work surface first then pull the trigger to discharge the nail.
You have to press the safety tip to the material then pull the trigger again to drive another nail. This type of trigger reduces the chances of accidental double firing and is safer compared to bump firing.
Framing Nailer Safety Tips
Carefully read and understand the owner's manual before operating the framing nailer for the first time.

Wear a hard hat and a pair of safety glasses every time you use a framing nailer.

Refrain from touching the trigger when the framing nailer is not in use.

The key to framing nailer safety is to consider it as a firearm. Never point the framing nailer at any part of your body or anyone.

Be extra careful when using pneumatic framing nailers.

Remove the fuel cell or battery when making adjustments to the tool. The tool should also be disconnected from the air compressor (if you have a pneumatic model) when making adjustments.

Always take precautions and secure the hose when using an air-powered tool while framing.
Frequently Asked Questions:
Question: Should we use screws instead of nails for framing?
Answer: Because nails have a higher tensile strength than screws, they are recommended for framing. Nails will flex under constant pressure, whereas screws are rigid and more prone to snap. As a result, certain newly designed high-tensile screws for framing are now available on the market. Avoid using screws in a framing nailer, and if you must use screws, make sure to use an impact driver or cordless drill.
Question: What is the proper framing nailer size to use?
Answer: However, with framing nailers, size is not a concern. Typically, framing nailers will fire up to 3.5-inch 10D nails required for framing. In addition to the size of the framing nailer, you must consider its weight, angle, and kind, which we addressed in-depth above.
Question: Should we utilize a siding nailer to frame the house?
Answer: We can use a framing nail gun for siding (since it accepts 2-inch short nails), but not a siding nailer for framing. Framing nail guns typically require 3.5-inch nails that penetrate deeply to establish a secure connection between 2X4 boards. While a siding nailer can handle nails up to 2.5 inches long, it cannot be used for framing. Finally, we cannot utilize a sliding nailer for framing.
Question: Is it possible to use 21-degree nails in a 30-degree framing nail gun?
Answer: No, we can't use 21-degree nails in a 30-degree nailer. The reason for this is that the nail clips for a 30° nailer are not the same as those for a 21° nailer. As a result, they cannot be used interchangeably between the two types of framing nailers.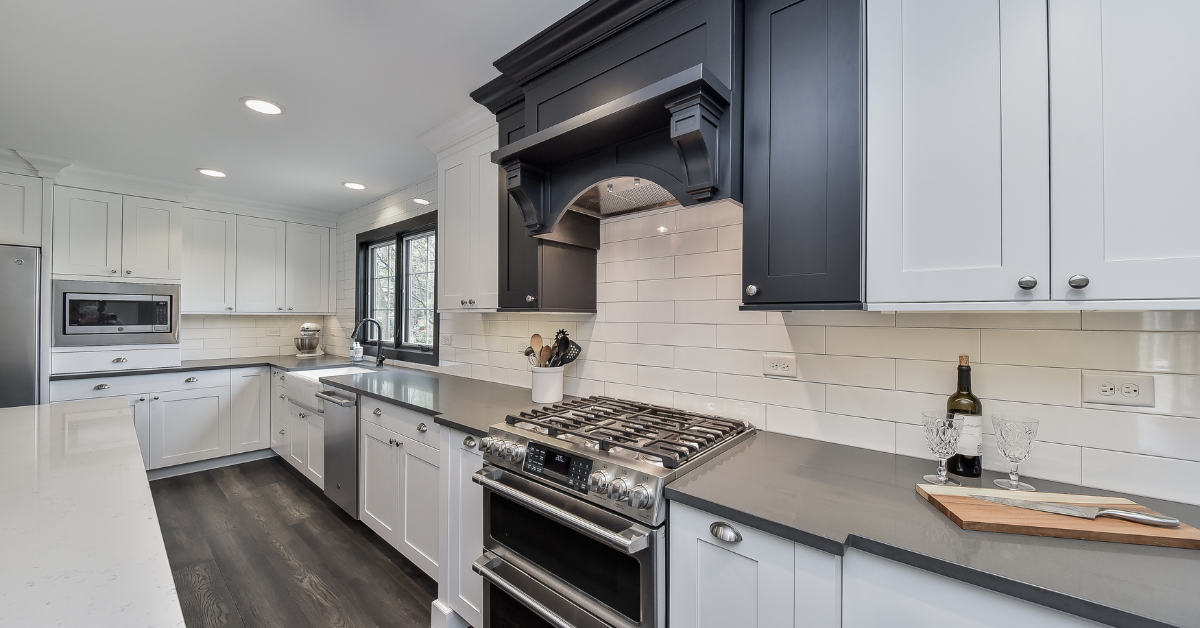 Conclusion:
My choice for the best framing nailer is Paslode 906300 Cordless XP Framing Nailer. While I like the sheer power and speed of pneumatic nail guns, this particular Paslode framing nailer performed just as well and often even better than its air-powered counterparts.
Connecting hardwood all day long is a piece of cake for this beast. Using it in the middle of summer? No problem. Using it in a frigid environment? You can be assured that it can do what needs to be done.
It is powered by a lithium-ion battery and a gas fuel cell. This dual power source ensures a longer run-time. In case you run out of power, you can always have a back-up battery and fuel cell to keep you going.
This cordless framing nailer is limited by its power source. But if you're mounting a ladder and you don't want anything to get in the way while you work or you just want to be safe, then this is definitely the way to go.
There you have it. Our list of some of the best framing nailers for a wide-range of applications and budgets. Happy shopping!
Other Great Articles to Read:
To view our Amazon Associates Disclaimer, please click here.