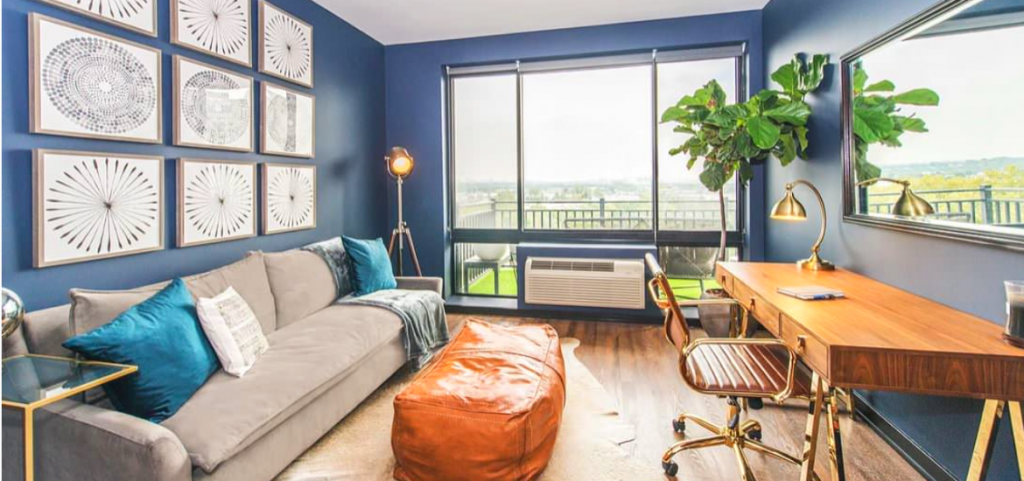 Most people are looking for fabulous home office setup ideas at the moment; it makes good sense since most of us are working at home due to the ongoing pandemic. So how can you get your home office design correctly? The trick is to create harmony between the decor—color schemes, soft furnishings, and wall art—and practical additions such as storage and office furniture. To get more tips and inspiration, check out these 37 modern home office design ideas.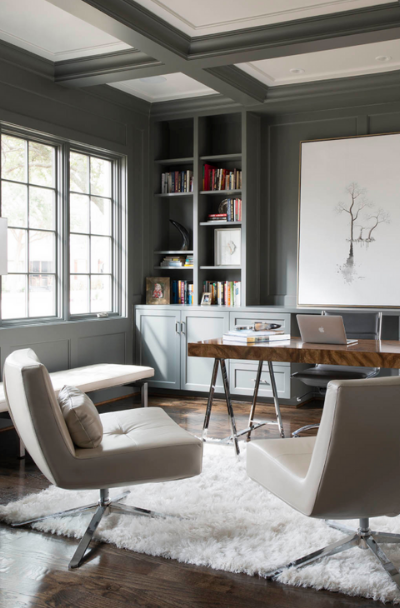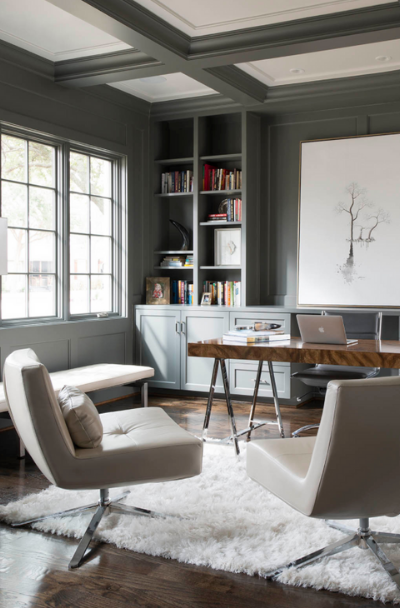 A spacious home office complete with a mini library and storage cabinet.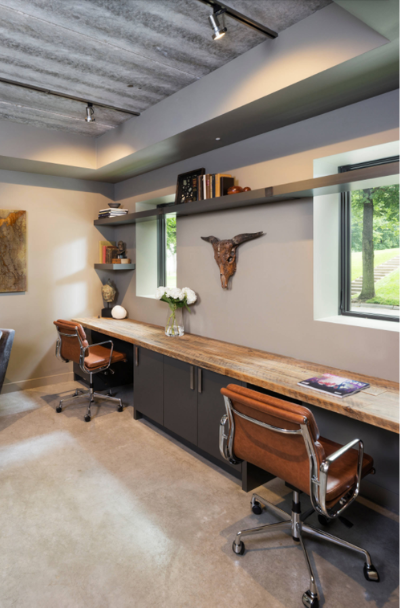 The desk was custom designed by the owner, and it is fantastic!
CABINETRY
The wall to wall custom cabinetry helps the owner's books organized.
SOFT MODERN
Beautiful soft modern office with floor-to-ceiling windows to provide a view of the outdoors.
WARM WOOD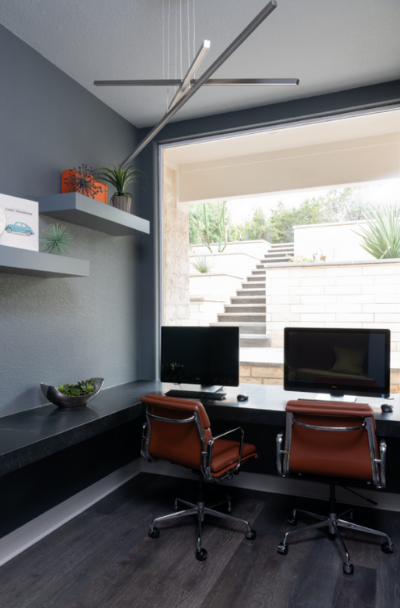 The seating area has recessed seating to maximize the small area.
FUNCTIONAL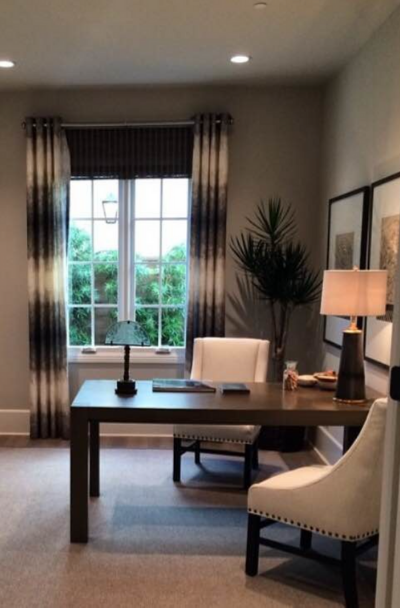 Simple and functional with a white and gray theme for this home office.
SIMPLE GLAZE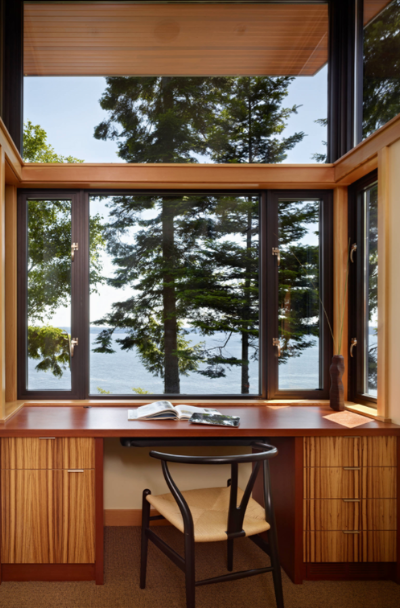 Get inspiration flowing in this wooded waterfront property with amazing views.
MINIMALIST
A custom home office that is made to have quick access to the outdoors.