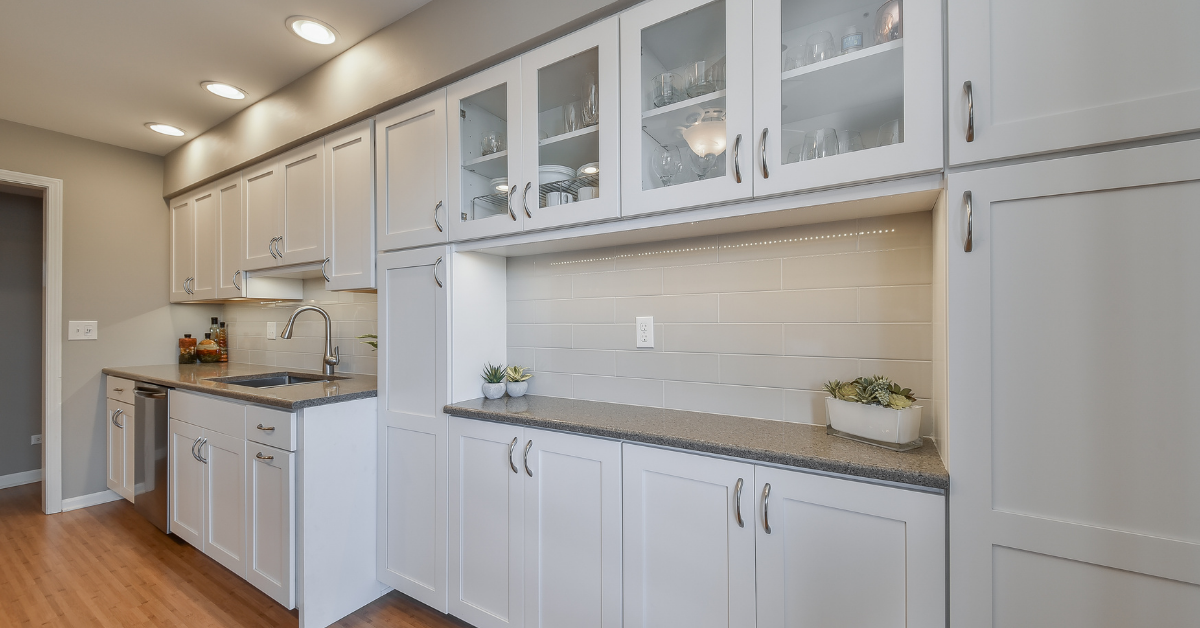 Once upon a time beige was one of the most popular colors for interior walls. A couple of decades ago, it was a color that stood out. However, over the years, another color has risen to take the place of beige; and that is gray. As modern décor gains a foothold, many homeowners prefer a clean neutral look and gray delivers perfectly. Whether it is used in the living room, bedroom or library, it creates a chic luxury feel that no other color can replicate. With that said, many homeowners are still wary of turning their homes into dull concrete slabs. They want a way to enjoy the simplicity and cleanliness of gray while also injecting some warmth into the interior. The solution is in a color termed as: greige. It is a marriage of gray and beige, a union that brings the best of both worlds to form a shade that works perfectly for many homes. The use of beige has been toning down, with an increasing number of homeowners opting for a cooler form of beige that does not overwhelm the space. It was only a matter of time before the beige and gray colluded to give homeowners what they have always wanted. Whether you are renovating or building a new home, our guide will help you decide whether greige is the perfect color for you for your next home renovation.
Greige Definition
The name might sound exotic, but greige is actually an amalgamation of two words; gray and beige. Most shades of greige are stronger on the gray than beige. But if you look closer, you will notice brownish undertones merging with the neutral gray color. While gray creates the soft neutral tones homeowners have come to fall in love with, the beige undertones help infuse some warmth into what would be an otherwise boring & cold color. The resulting color works great for most homes. Whether you want to create a subtle welcome at the entryway area, accent a single wall or contrast the bright light coming in–greige works to perfection.
Using Greige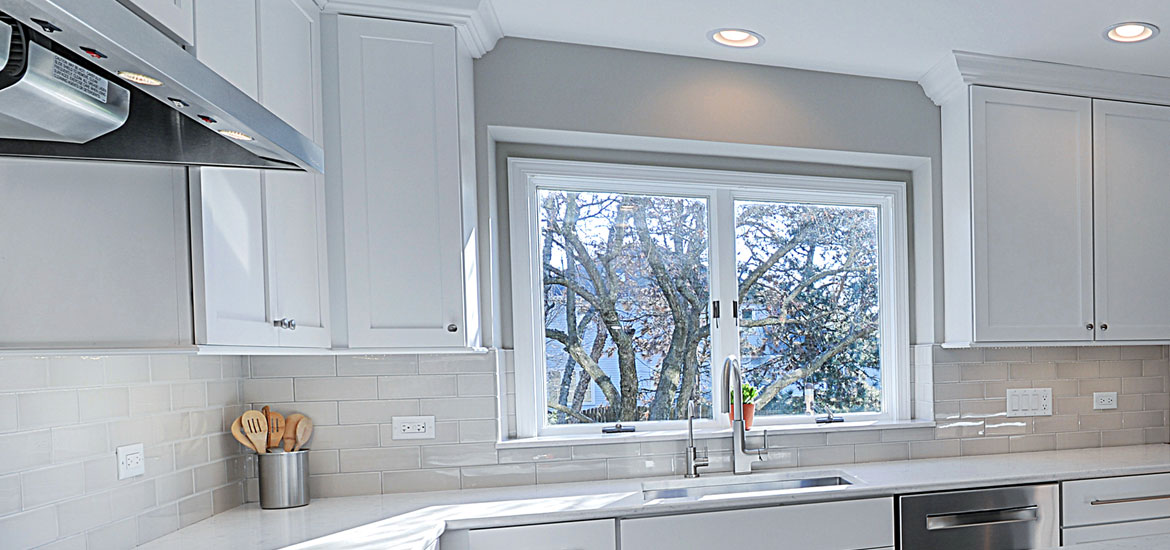 You can use greige virtually anywhere. This is one of the biggest advantages of this shade; it goes well with almost any other color and works in almost every kind of décor. If your home is modern with lots of white, greige will fit in perfectly on an accent wall. If your style is country with a lot brown wood tones, greige will blend in perfectly as a wall color to complement the exposed beams and wood flooring all while updating the look a bit. If you love orange hues, then the greige paint is right up your alley. The two merge together to create a cool yet exciting space. If you like blue, the greige color provides the best way to complement the coolness of blue while spicing it up with a tinge of beige.
Greige can also be used as the main color rather than contrast or complement. Imagine a greige kitchen in your home. Immediately you enter the kitchen area, a relaxing coolness hits you. As you spend more time in the kitchen cooking or enjoying breakfast with the family, the beige part in the greige keeps the atmosphere interesting. The natural light streaming in through the window brings out the best in the color, creating an even more homely feel. The same is true for a greige living room.
If the bedroom feels too dull (gray/blue/off-white) or too overwhelming (orange/red/brilliant white), try a fresh look using the greige paint color. The gray ensures that your mind stays relaxed and at peace while the beige ensures that things never get boring.
One thing you will notice is the luxury feeling and look the color gives to a room. It feels like an upscale resort with palm trees and a shimmering sea blowing a breeze through the window. The effect can be especially beneficial if you are renovating for the purposes of selling. Whether you use it in the bathroom, dining room or entryway–greige is in many ways the perfect color.
Related: Check Out Our Project Portfolio for More Design Ideas.
Shades of Greige

Like any other color, greige comes in a range of shades ranging from a rich charcoal gray with hints of brown to a soft gray with the beige peeking from underneath. Choosing the best shade for your project is an extremely crucial part. The choice you make determines the look and feel of your home and decides how well your walls match with other components in the house.
Brands like Benjamin Moore and Sherwin Williams carry a range of greige shades. Compare before making your final choice. Visiting a local dealer to get a swatch (or 25) will give you the best ideas of what different shades of greige look like in real life. Comparing them online may cause a problem since computers do not always reproduce colors perfectly.
When choosing a shade, consider the following:
What look do you want? A lighter greige (with the beige a bit prominent) creates an airy/playful look. A darker greige (with gray being dominant) casts a rich, deep and luxurious look over a room.
Where do you live? Climate is a big factor that most homeowners ignore when choosing paint color. If you live in a cold area, the best best greige paint is one that is closer to beige than gray. The extra visual warmth helps counter the low temperatures and gray days. If you are blessed with sunshine for most of the year, even a dark almost-gray greige will do well as long as there is plenty of natural light coming in.
What colors are already present in your home? Choose a shade that blends well with the style already present in your home. For instance, a light greige shade works really well with brown wood flooring, while dark greige blends well with tile floorings. There are no rules on what colors you should match with each other; just make sure that your home will not feel like an awkward clash of styles.
Benjamin Moore Greige Paints
When we talk about paints, there are two brands that almost everyone knows about, Sherwin Williams and Benjamin Moore. Both carry a range of greige shades.
Benjamin Moore Revere Pewter – This is one of the most popular colors especially in the kitchen and living room. It is popular for its light grey tones with the beige providing a comforting warmth. It works perfectly both as the main color and as a transitional color.
Benjamin Moore Balboa Mist – One of the lightest Benjamin Moore greige colors you will find. The gray used is ashen with hints of beige to warm it up.
Benjamin Moore Mineral – It consists more of purple beige rather than the usual brown beige. But the combination with light gray makes for beautifully warm effect.
Gettysburg Gray – This looks like a middle of the road greige, with perfect proportions of gray and beige forming a gently warm shade.
Mortar – One of the warmer Benjamin Moore greige paint colors. It uses a dark beige undertone resulting in an almost tan-grayish shade.
Other Benjamin Moore greige shades you should check out include Ashley Gray, Broxburn Greige and Asford Greige.
Sherwin Williams Greige Paints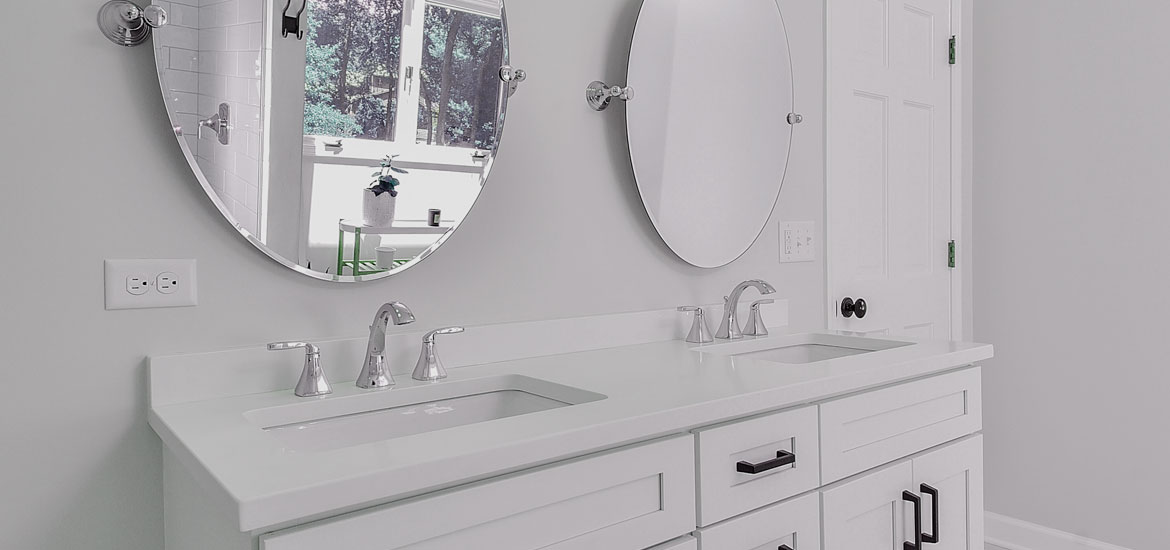 Collonade Gray – Often compared to Benjamin Moore Revere Pewter, Collonade Gray is quite light with the beige creating a welcoming resting place for your eyes.
Perfect Greige – This color is aptly named. It resembles a central meeting point between beige and gray. It does not sway towards gray too much neither does the beige show excessively. If you are looking for a compromise between neutral gray and warm beige, this is the best greige by Sherwin Williams.
Mega Greige – It is very similar in resemblance to Perfect Greige with the main difference being marked by the heavier gray tint present in Mega Greige. Works well for rooms receiving an abundance of natural light. The ashy gray helps counter the bright light. It also works great for the exterior.
Windsor Greige – This one sits on the lighter side of a Windsor-Perfect-Mega lineup. Unlike Mega Greige, it gives more weight to the brownish tint, resulting in a timeless look. You will find it mostly in country homes and historical architecture.
Useful Gray – This one is a light, slightly neutral shade with beige undertones rescuing it from being completely boring. The result is a cool, almost breezy style that is especially perfect for coastal homes.
Analytical Gray – Almost similar to useful gray but with a certain mysterious depth to it. Both colors are light with creamy beige seeming to be the dominant one. BY Analytical Gray carries a certain depth not present in its companion.
Other Sherwin-Williams greige colors to check out include Agreeable Gray, Amazing Gray and Worldly Gray.
Greige Living Room Ideas
Greige is possibly the nicest hue for a living room. Greige, a cousin of practically every neutral shade, doesn't correlate with memories (good or unpleasant). Therefore, it's the safest color to use when you want your guests to feel at ease. Place a greige sofa and a greige chair as a starting point in a living room. While you can add matching greige throw pillows, contrast (i.e., white or black throw pillows) is required to make greige truly shine!
Greige Color Palette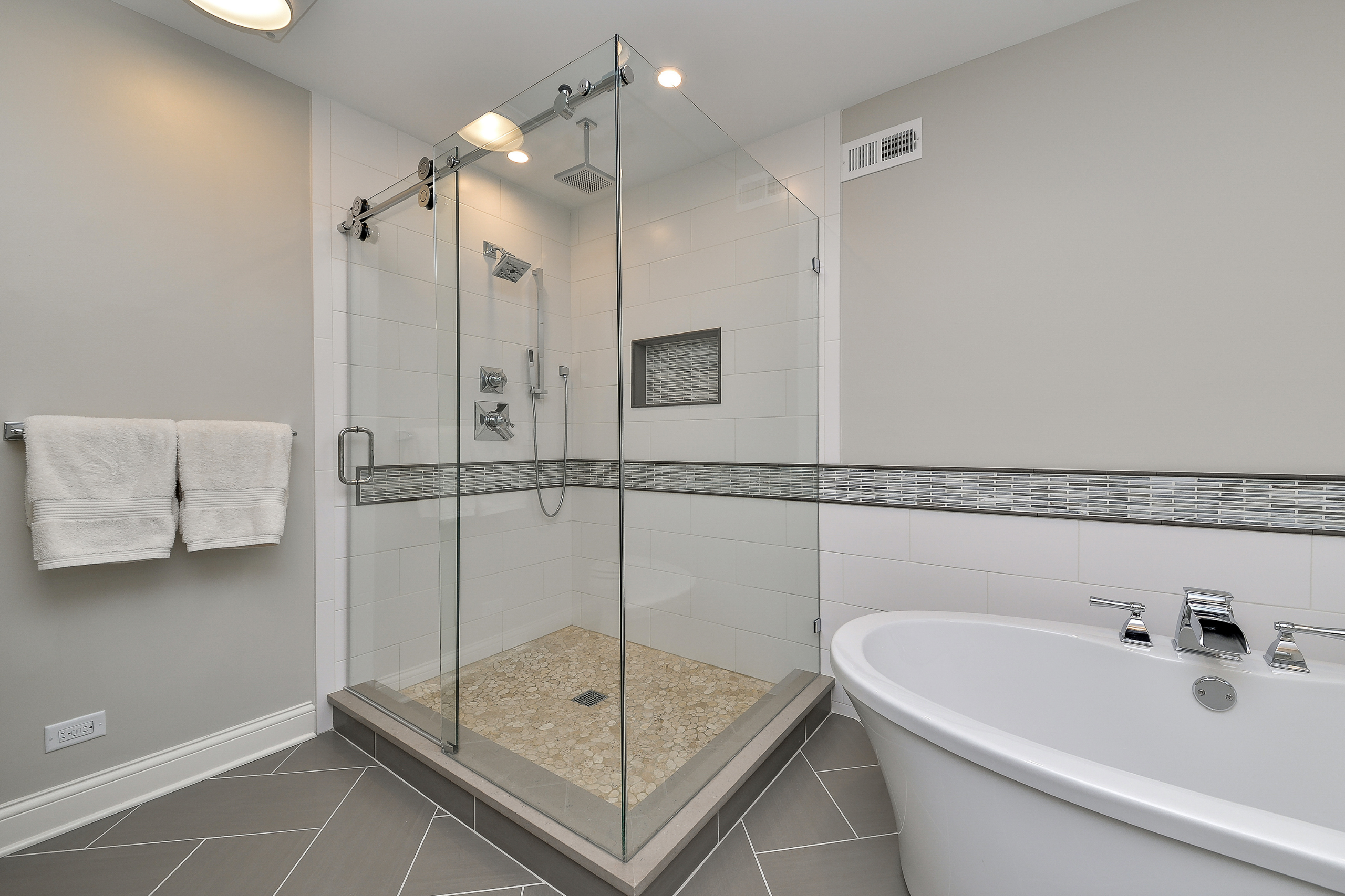 A greige color palette will include neutrals as well as statements for contrast. Choose greater or lower intensity colors for your statements based on the mood you wish to convey. A greige-based home palette can comprise greige (base hue), white (contrasting neutral), and blue (low-energy statement).
Greige Bedroom Ideas
Greige also looks great in a bedroom. While a beige bed has a warmer vibe and a grey bed has a more neutral sense, greige combines the two for a neutral one that leans toward the warmer side. Choose a greige bedspread, greige cushions, and a vibrant throw blanket to make a statement.
Paint And Wall Finishes
Whether you want to wallpaper or paint your walls, greige is the right color to tie the area together. Because of the warmth of grey and the coolness of beige, greige is perfect as a field color rather than just an accent color for your interior walls. Use varying amounts of saturated greige on adjacent walls and décor for a subtle tone on tone variation. For more texture, apply joint compound to your wall in a random pattern, let dry overnight, then paint the next day. Do you want to be more daring? Colors like yellow, turquoise and even hot pink can be used to add visual appeal to your décor!
Greige, Black, And White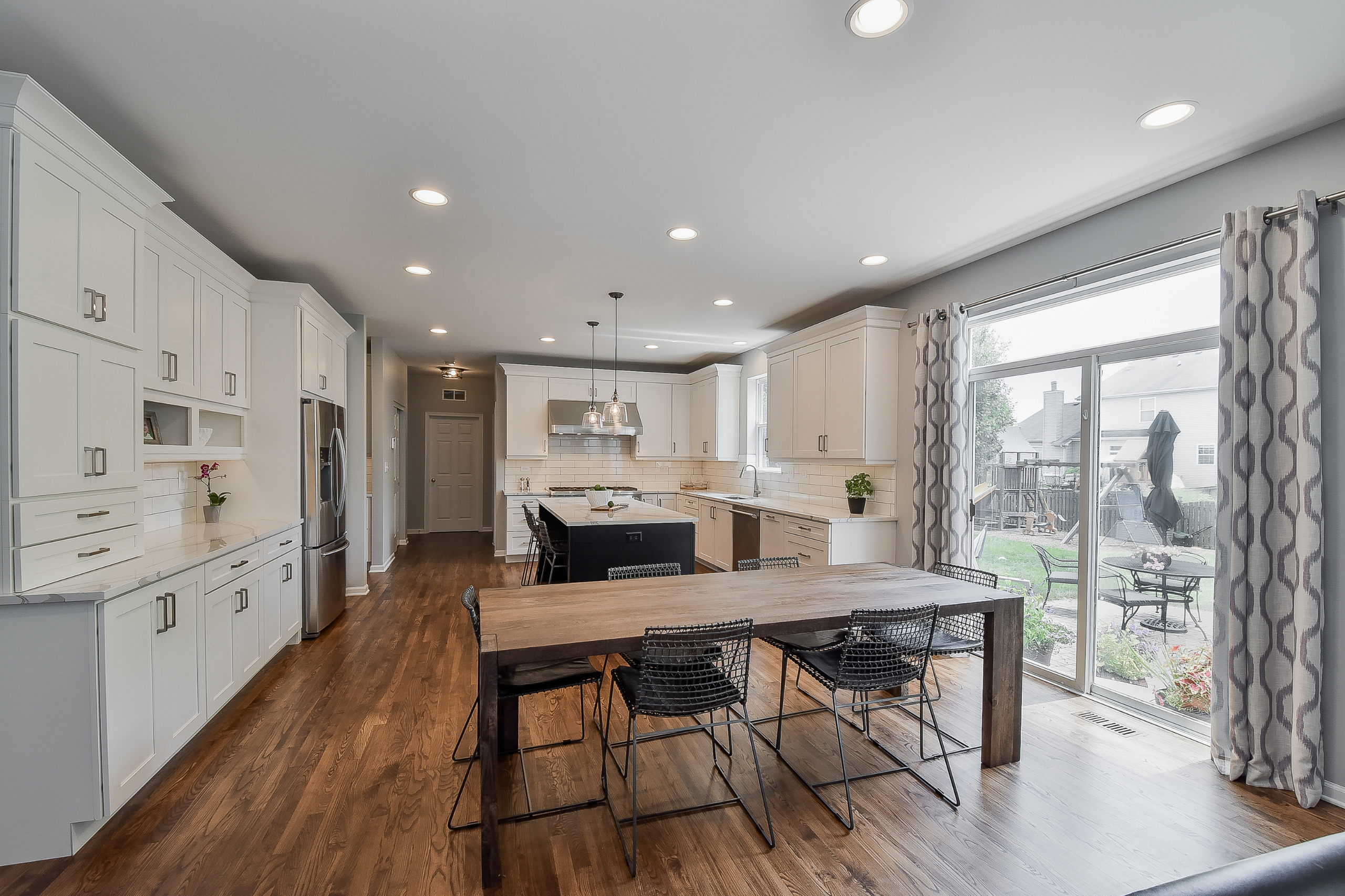 These three hues look stunning when combined with plenty of light! Use greige with varied colors of black, slate, and heather grey for more dramatic interiors. Mix the whitest of white bed linen with black accent pillows and chrome or metallic décor pieces for a modern, minimalist vibe. If drama isn't your thing, consider the opposite end of the neutral spectrum. To give your home a romantic and delicate air, use light tones of greige and white. Neutrals are the most versatile colors in the entire color range!
Greige In Textiles
Looking for a way to bring your home together, from the fabrics on your couch to the metallic woven thread drapes in your living room? Visit a fabric store with pictures you've clipped from publications and websites in hand. Begin with the beige family of fabrics, then the grays and blacks. Each season, textile designers create new lines, and you could be among the first to purchase them for your house. Combine vivid designs and delicate neutrals in tweed, cotton, and microfiber textiles with greige.
Conclusion
Decors and styles change with generations. As they change, so do the colors they bear. Today, gray has become a darling for contemporary and urban interior designs. The emergence of the warmer and much more agreeable greige has made gray an even more popular choice among homeowners. With so many shades available from different brands, you can be sure you will find your perfect shade.
Check Out Our Other Great Articles: