The combination of black and white is applicable in nearly every part of the house, regardless if it is in the interior or exterior. If you have a white home, black trim can work as accents to boost the appealing exterior look. Having a white house with black trim can make the house look bolder. On the other hand, black interior doors with white trim offer a stylish and elegant appeal and can match any style preference you have. You can check out our gallery of 31 black interior doors with white trim ideas for inspiration.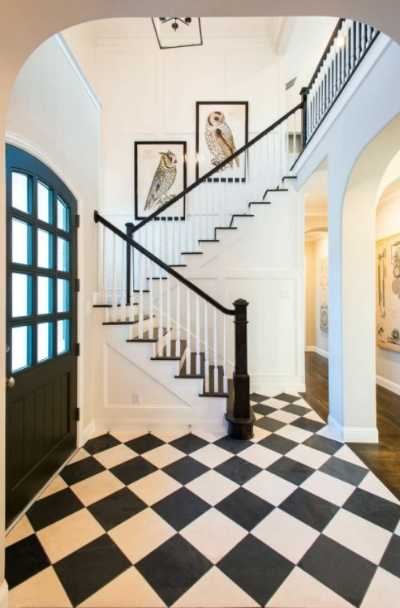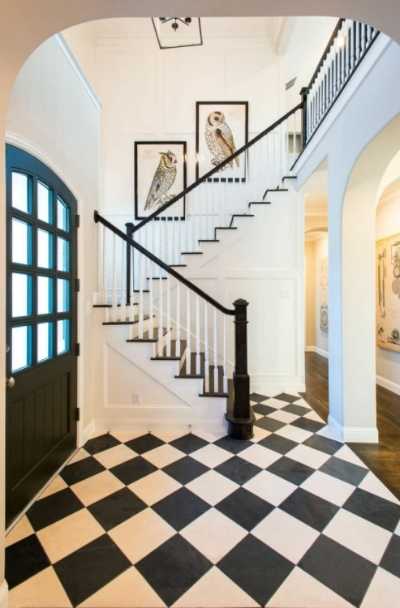 Classic black and white color palette, which stands the test of time.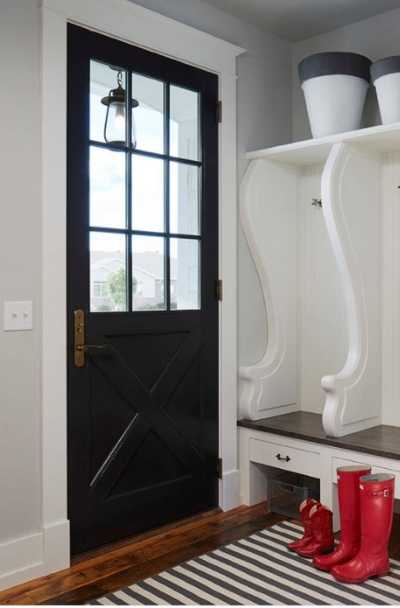 Custom painted side door to match the color scheme in the rest of the house.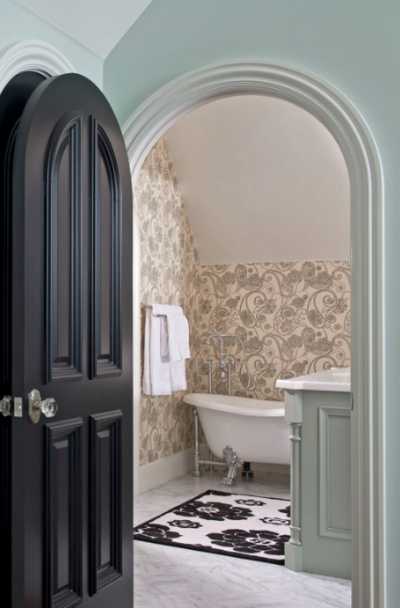 This French country style home showcases arched doors for additional charm inside.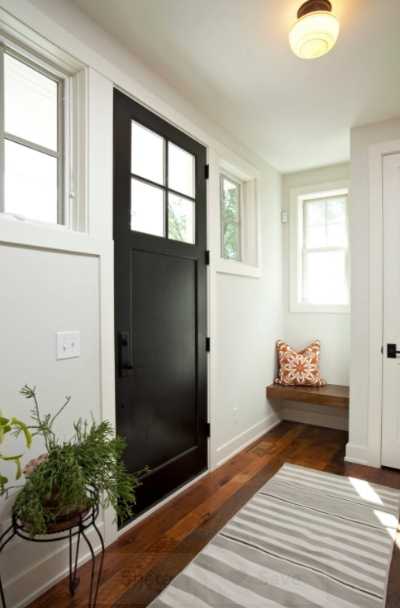 Craftsman-inspired door modernized with black paint and door hardware.
POCKET DOOR
Current trends thrive on the black and white color story with a wood element to warm up the space.
DOOR # THREE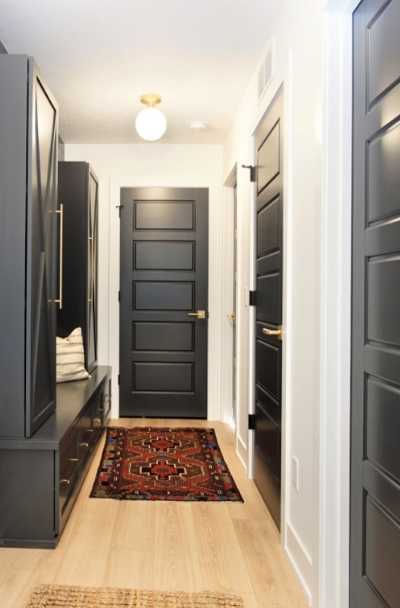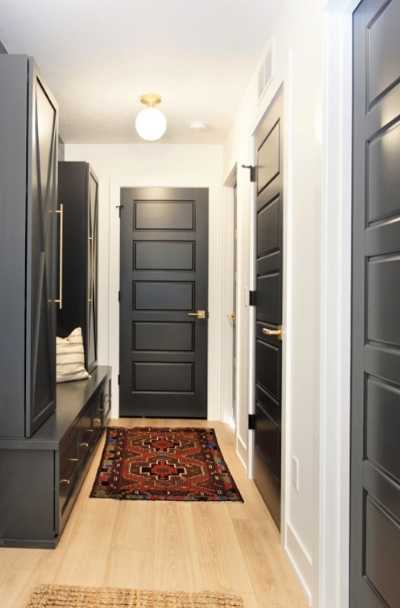 Sophisticated hallway with five panel doors peppered throughout.
FULL GLASS PANEL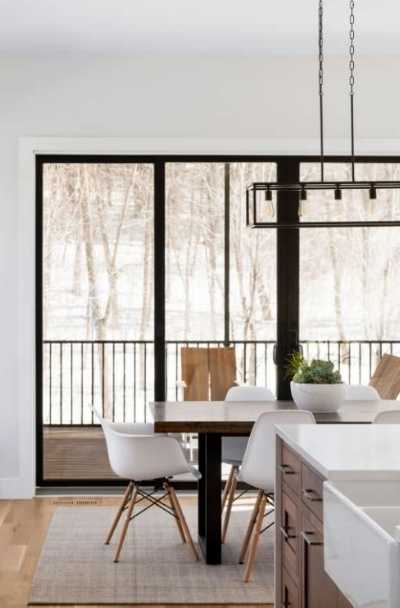 Glassdoor enables the homeowner to take advantage of the impressive views outside.
TEXTURAL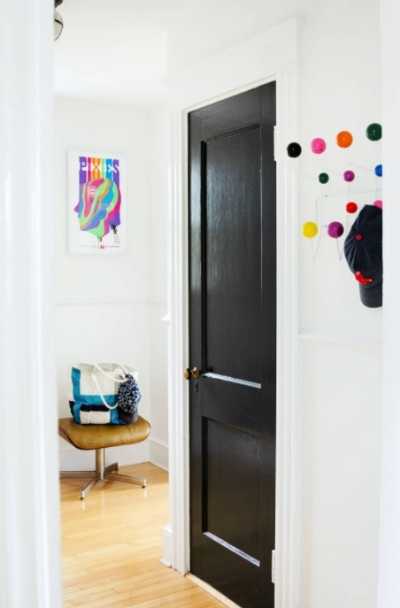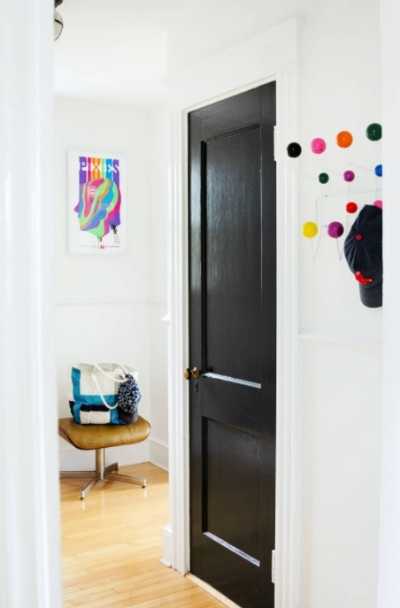 Even though the door has been finished black, the wood grain still shines through.
MASTER BEDROOM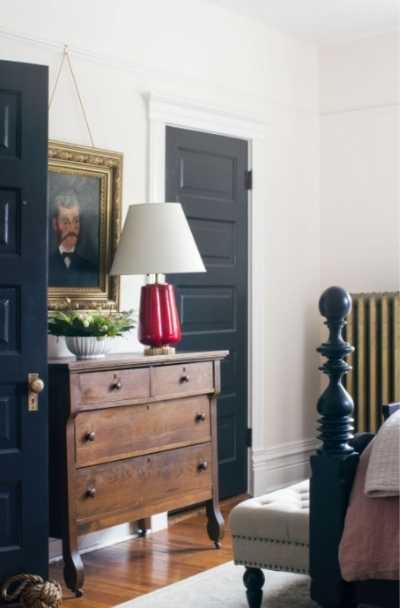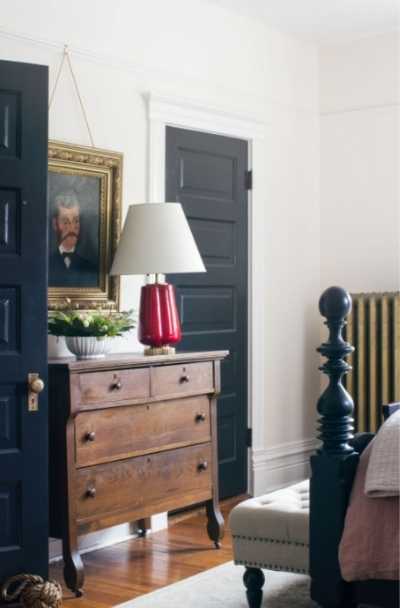 Black bedroom doors add a masculine element that balances everything out nicely.
WAINSCOT DETAIL