The ceiling is probably the last part of the house people look at when they are inside. However, it doesn't mean that you should put less effort into it when designing your home. Your ceiling can perhaps make the most significant impact in your house, so you should design it the way you would other parts of your home. Some people consider the ceiling as their "fifth wall," so they extend the finishes on their walls to cover this part of their home. Ceilings just used to be utilitarian, hiding wiring, ductwork, and pipes. Now, however, they are taking center stage, sometimes even setting the design scheme of a home.
Check out these 31 coffered ceiling ideas and see for yourself!
TRANSITIONAL
Improve the style and appeal in your home with this lovely ceiling.
TRADITIONAL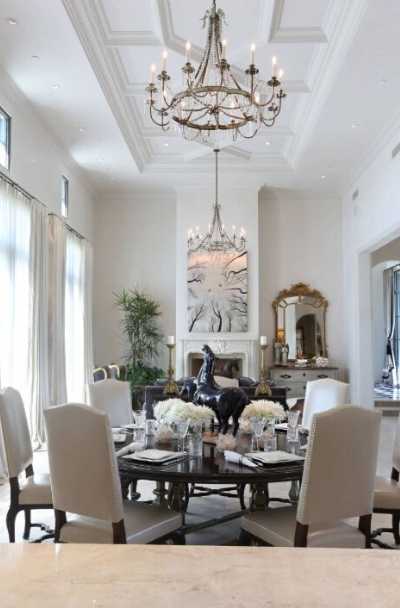 You can transform your ceiling into a work of art, even if it's all white.
DIAGONAL
Nice combination of white and dark-colored paints for an elegant appeal.
TIMELESS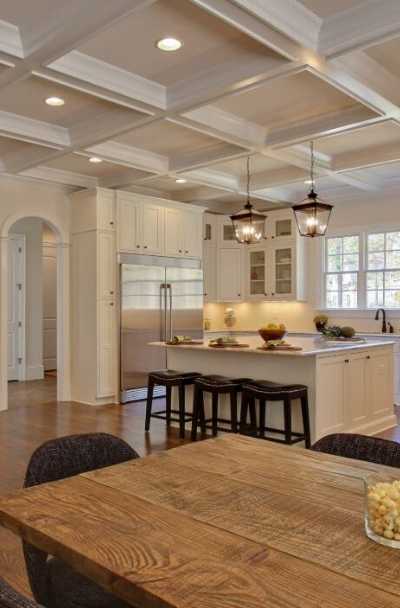 Elegant coffered ceiling with warm lighting for a dramatic effect.
TRENDY
The white ceiling stands out with the dark blue walls in this home office.
CIRCULAR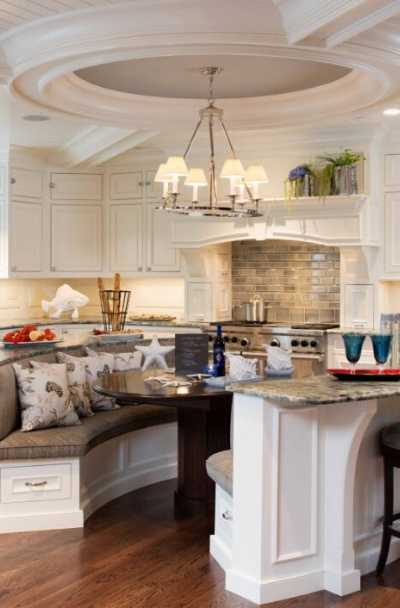 The show-stopping coffered ceiling was custom designed for this traditional kitchen.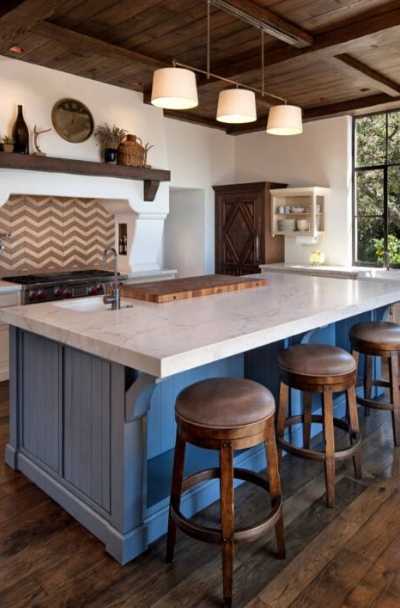 The dark wood coffered ceiling gives this room depth and makes it unique.
RECLAIMED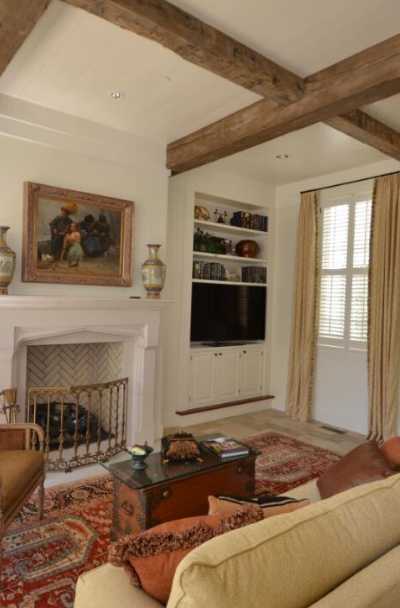 We love how the reclaimed wood in the ceiling adds a raw and rustic feel to the room.
SLEEK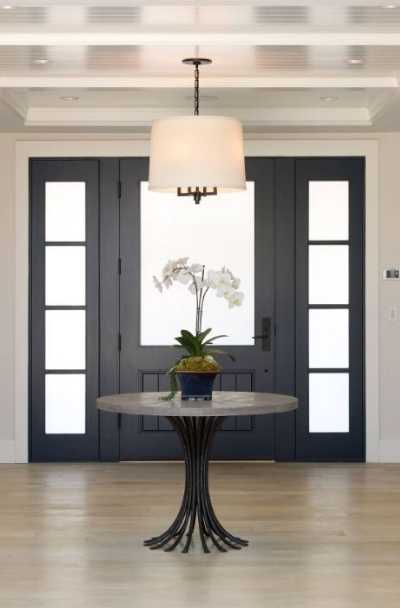 The minimal and sleek detailing gives this home entry a contemporary flair.
BLUE
The dark paint on the ceiling gives the space a more warm and inviting feel.
Why Use Coffered Ceiling? 
When coming up with ceiling design ideas, you have to consider the following: the style of your home, your budget, and the aesthetics you want to achieve. Once you have the first two, you now have to choose from different types of ceilings. A conventional ceiling is one you often see in most homes. It has a flat surface, making it easy to decorate. However, it can also be too simple and boring. Another typical ceiling design is the suspended ceiling. Just like a conventional ceiling, a suspended ceiling is flat, but it is installed below another existing ceiling, usually to conceal mechanical fixtures and wirings.
Suspended ceilings are generally made of lightweight tiles, with metal grids to keep them in place. They are commonly white, but decorative panels are also available if you want