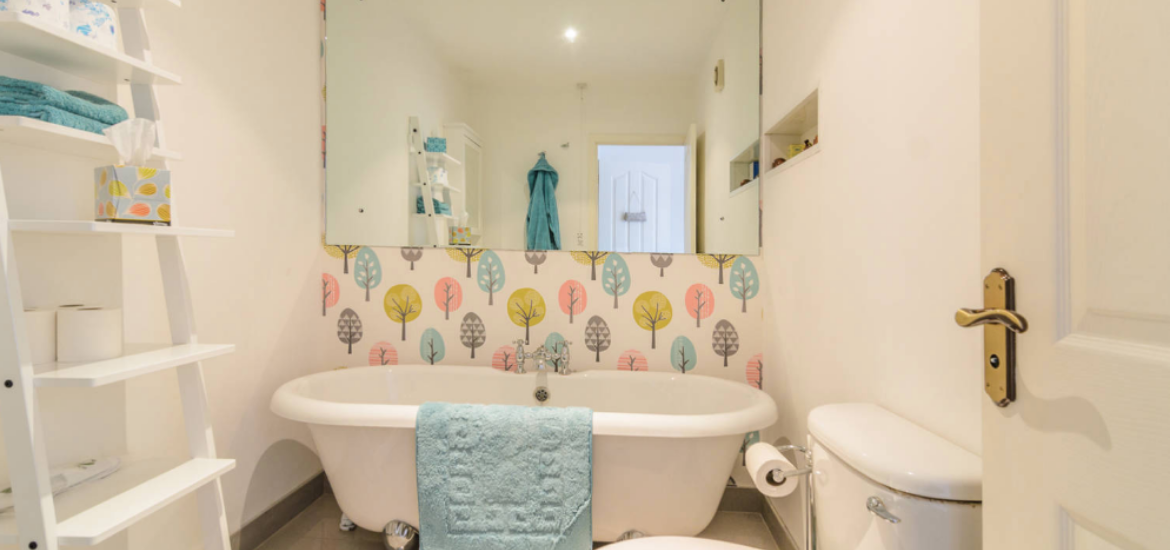 Are you searching for tiny bathroom ideas? A tiny bathroom can be truly attractive, practical, and space-efficient if you know how to design it properly.



Huge bathrooms are an extravagance most of us certainly dream of having. In fact, a free-standing bath in the center of the room, equipped with a luxurious armchair, is on everybody's wish list. On the other hand, we believe tiny bathroom ideas can be just as beautiful!
In particular, a little space doesn't need to look cramped or cluttered when you include a couple of smart strategies. Also, your room can soon rock excellent style and sophistication, regardless of whether you only have shower room to deal with.
Several space-saving tips, coupled with a few lovely accessories and fixtures, will transform the tiniest bathrooms into an admirable space in minutes. Moreover, we will present you the best way to make the tiny bathroom you had always wanted.
Are you tired of your tiny, dark, and unsatisfying bathroom? Do you want to give your bathroom an upgrade? Indeed, there is no better time to give it a new look than now. Tiny bathroom design ideas are at long last venturing out of the sink cabinet, cookie-cutter bathtub, toilet, and mirror combination. The latest tiny bathroom ideas are truly crisp and progressive, reexamining what we all expect a bathroom configuration to look like. For instance, wall-mounted sinks and toilets defy gravity, while cabinet doors are no more.



Finally, smart storage choices and bright finishes mean that even the tiniest bathroom can be upscale as well as functional. Regardless of whether you select a smooth, streamlined look, or conventional detailing, there are a lot of tiny house bathroom ideas for you.
Quick Link:
CONTEMPORARY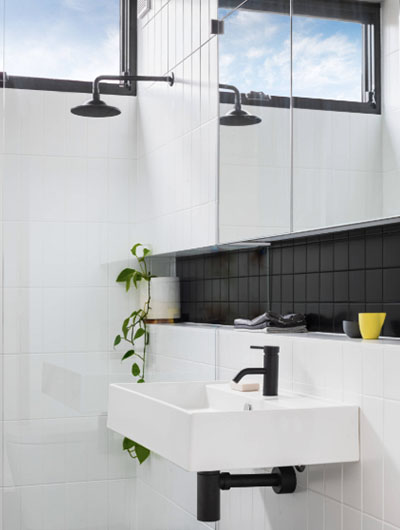 A tiny bathroom doesn't need to look cramped. Just look at this gorgeous layout!
MODERN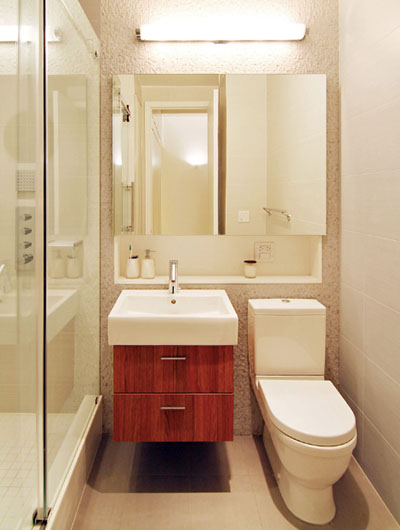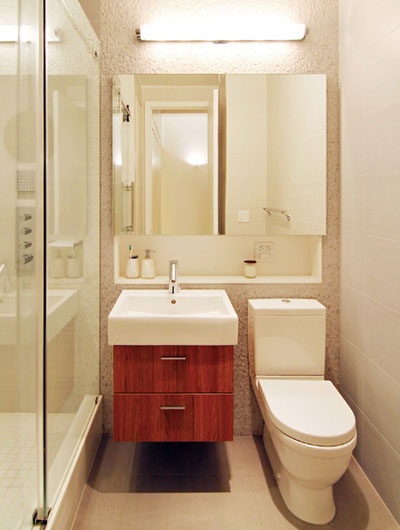 A floating vanity will make your tiny bathroom look spacious than it actually is.
TRADITIONAL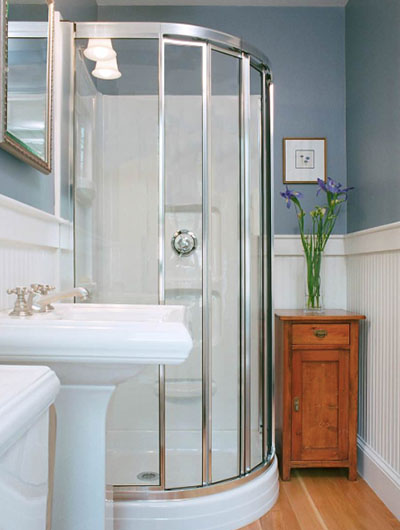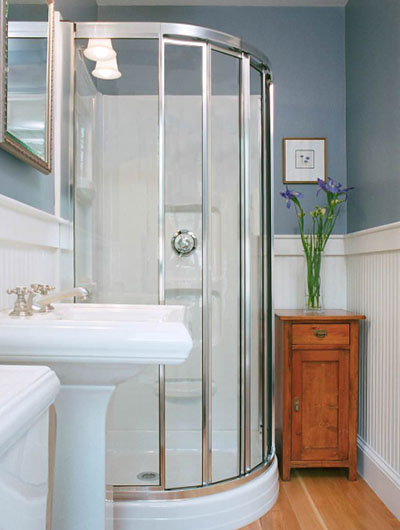 The owner requested an enclosed glass shower for added functionality to an existing bathroom.
KIDS BATH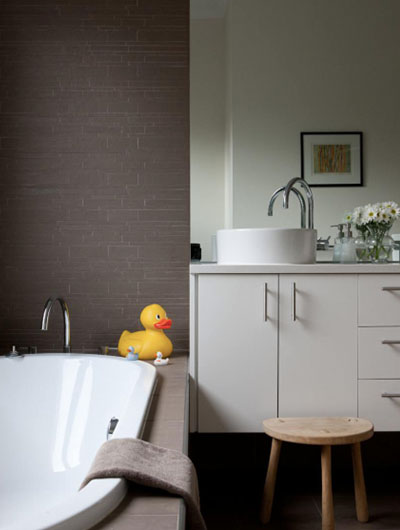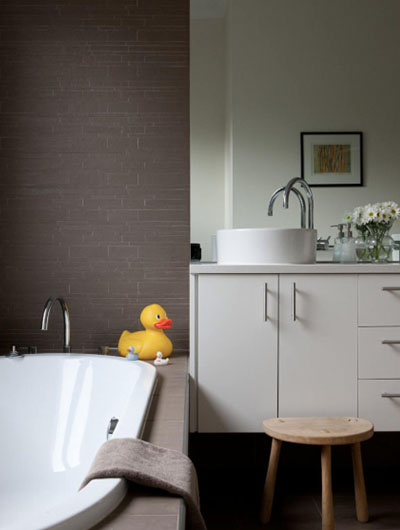 Simple but effective elements that radiate timeless and harmonious design.
POSH
White subway tiles with black grout for the wall and black penny round mosaic tile for the floor.
ECLECTIC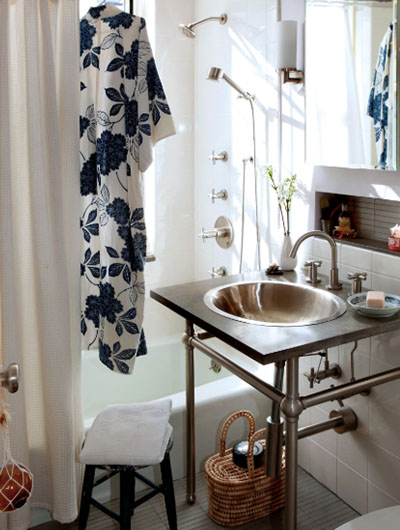 Gorgeous and quaint tiny bathroom in an apartment in New York.
LUXURIOUS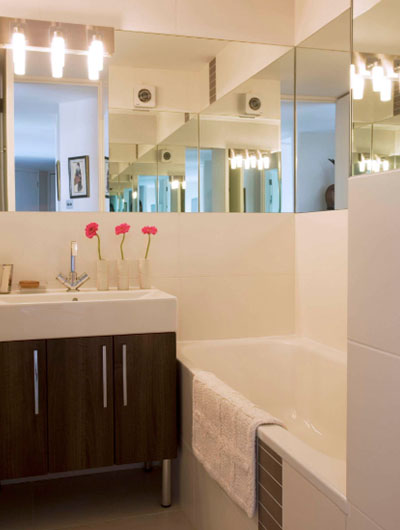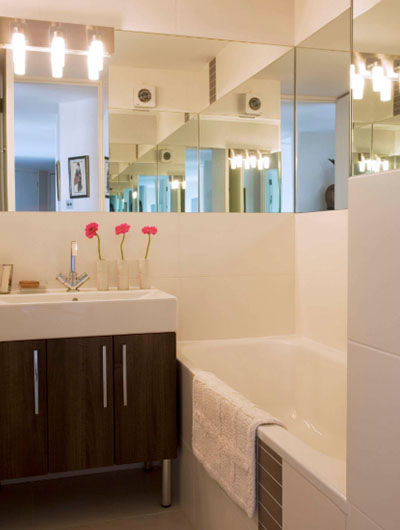 With the inclusion of mirrors all around the room, this bathroom looks larger and luxurious.
CLEVER STORAGE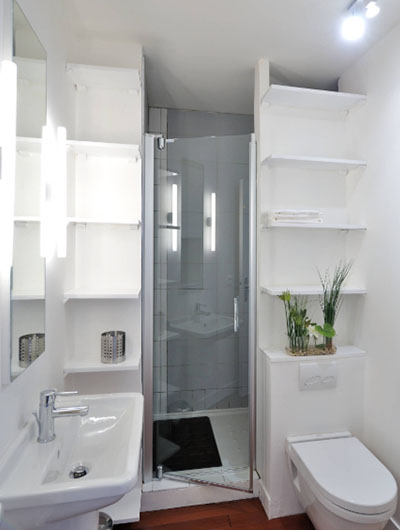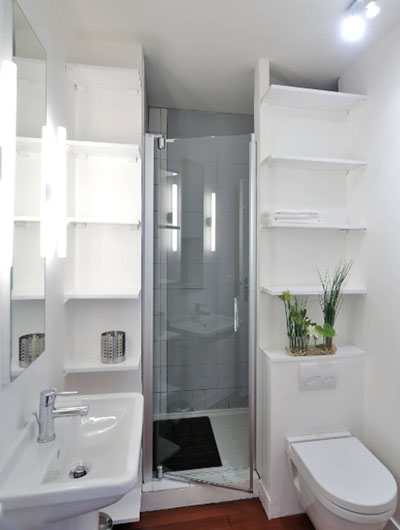 Incredible use of the walls for extra storage. The wall-mounted toilet is also a good idea.
TRANSITIONAL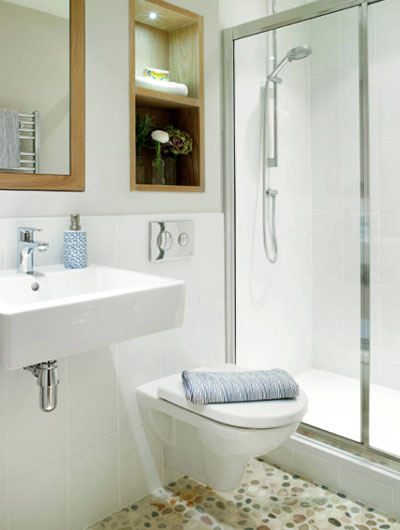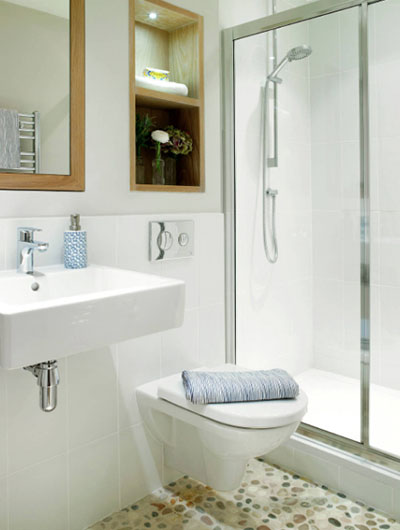 Wall hung toilet and basin make small bathroom neater and easier to clean.
VICTORIAN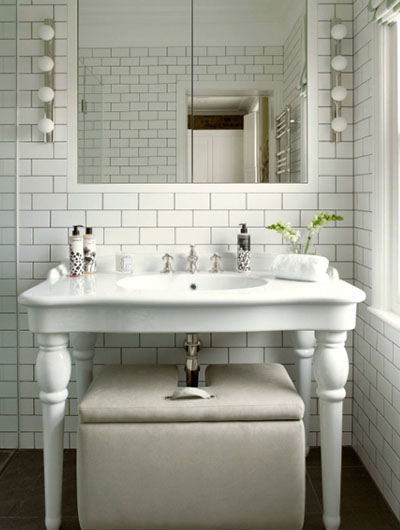 The dual-purpose under sink acts as a chair and a storage box.
GLAM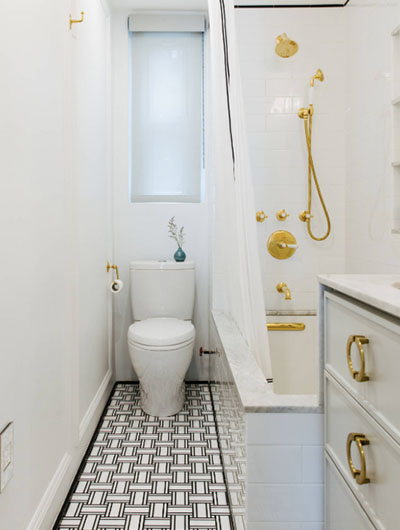 A drawer, toilet, shower, and tub—you got everything you need in this bathroom.
RUSTIC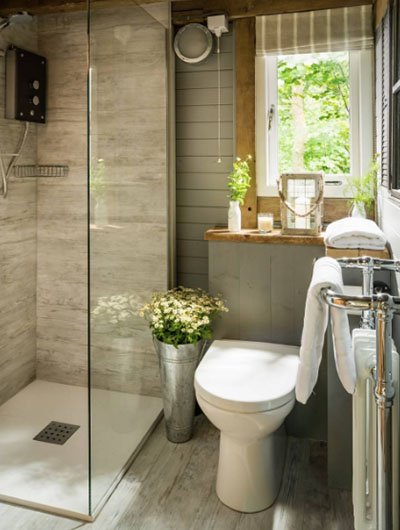 We love the wood effect tile and the wall paint called "Little Greene Slaked Lime."