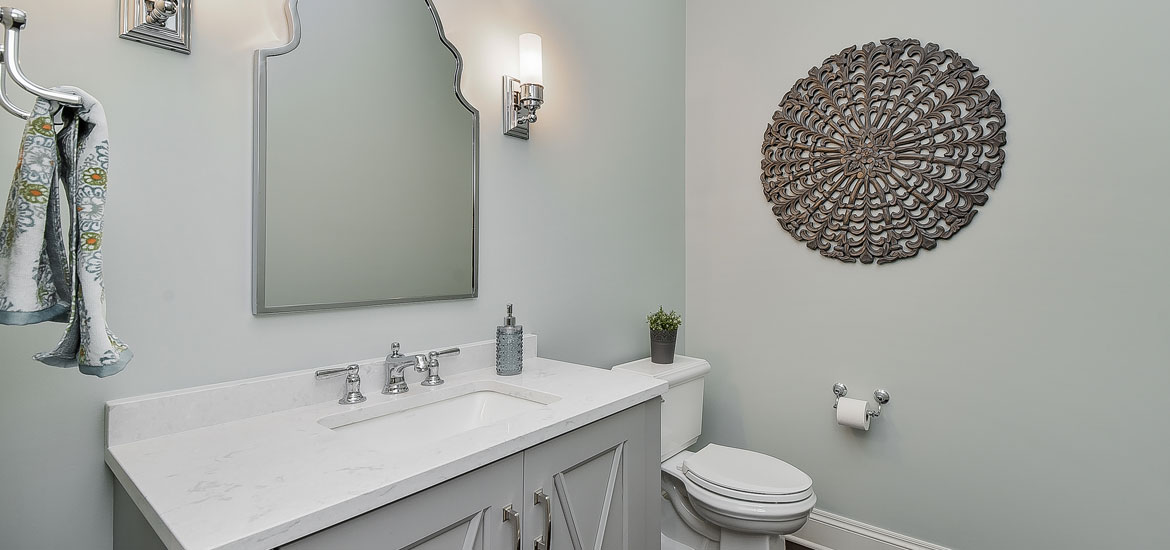 You've come to the right spot if you are looking for inspirational powder room ideas or half bath designs.  No matter the size or square footage of a home, adding a powder room or a half bath is always a welcome feature to any home. Many homeowners are deciding to add these specialty refreshment rooms for family members and guests alike. As a nod to past leisurely pursuits and an excellent modern addition to any home, powder rooms and smaller baths are definitely worth taking a look at.  This article will detail everything you need to know about powder rooms and half baths, including their standard dimensions, sizes, layouts, and design ideas. A brief overview of some creative ways to make your powder room stand out can perhaps inspire you towards your next remodeling project.
SLEEK
A great option for bathroom or powder room lighting.
CYLINDER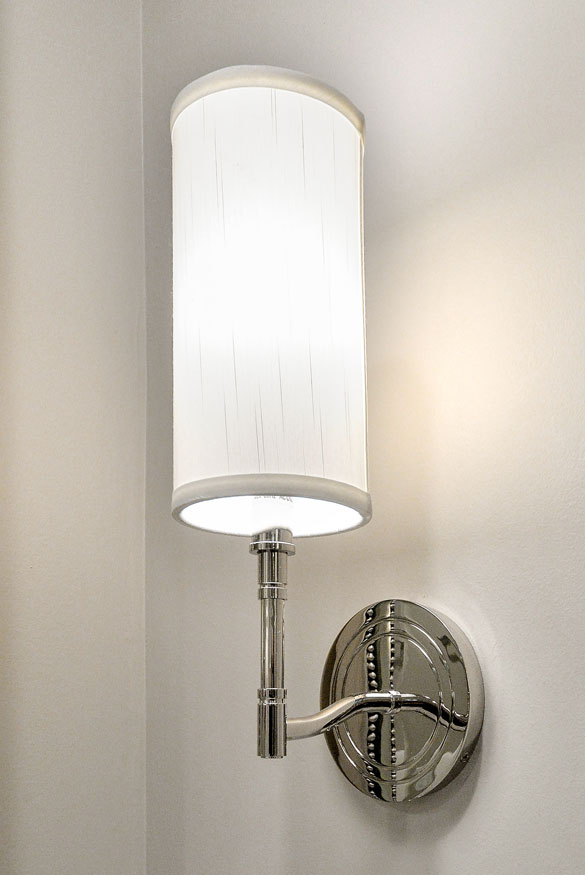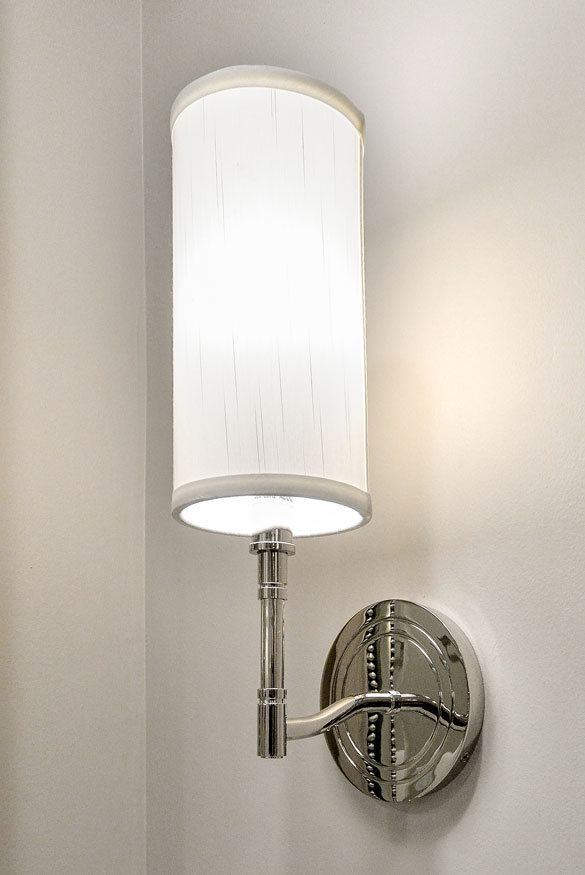 Another great option for bathroom or powder room lighting.  Very elegant.
MOSAIC STATEMENT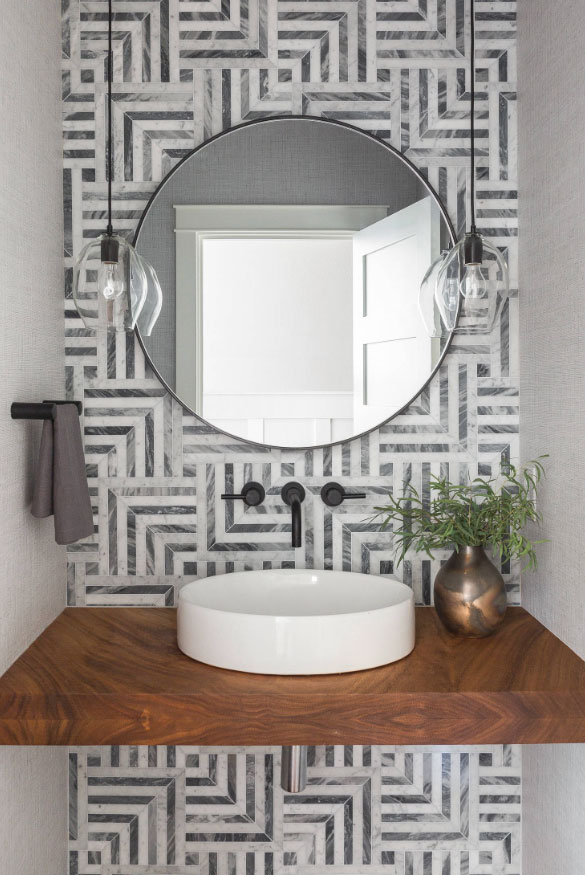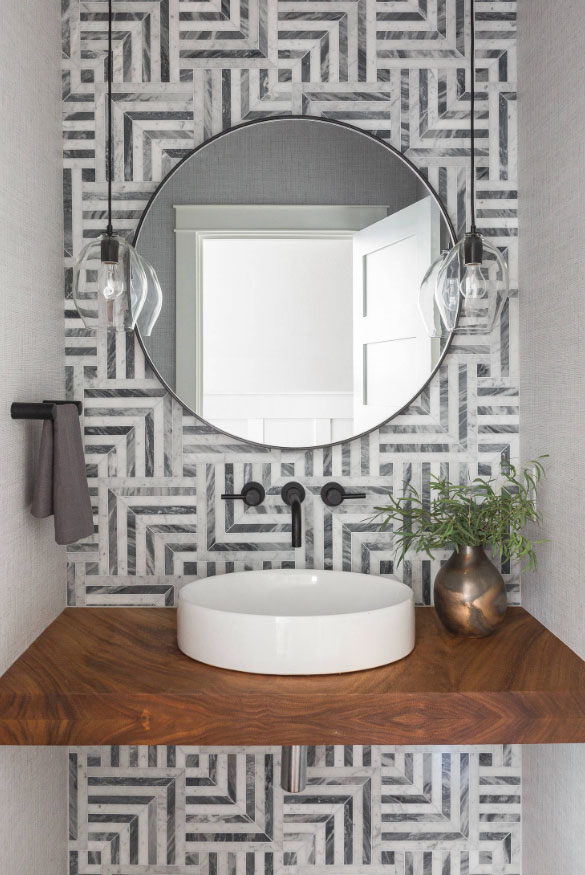 Love how the wood countertop adds just the right amount of warmth against the cool mosaic tile.   Extra bonus:  oval vessel sink.
3D METALLIC