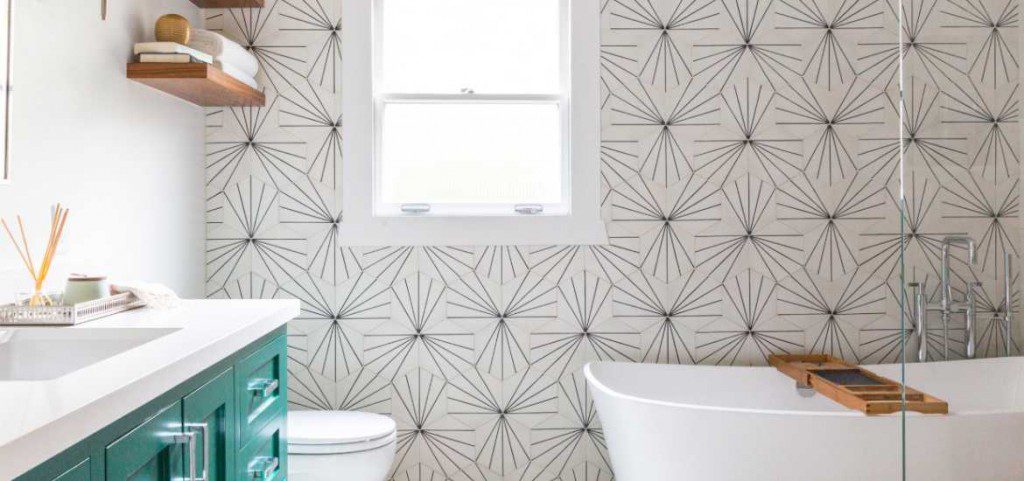 In case you have passed on using hexagonal tiles for remodeling tasks since you believed they look dated or vintage, you are in for a huge surprise.
Designers have revived this particular classic tile into unique brand new styles, which will motivate you to use them out once again. Get ready to be thrilled with large hexagons, subtle wave effects, unique color combinations, and much more.
Check out these 23 hexagonal tile ideas to open your senses on the brand new wonders of hexagonal tiles.
MID CENTURY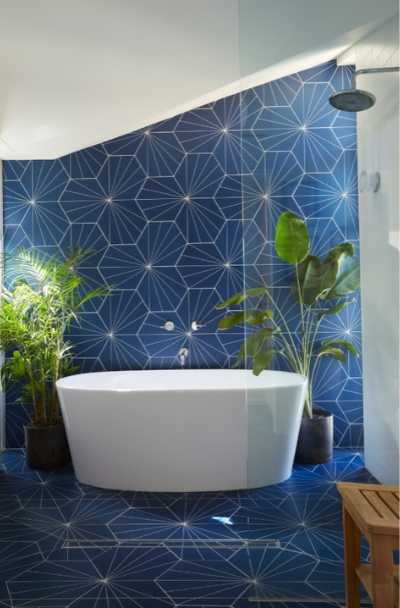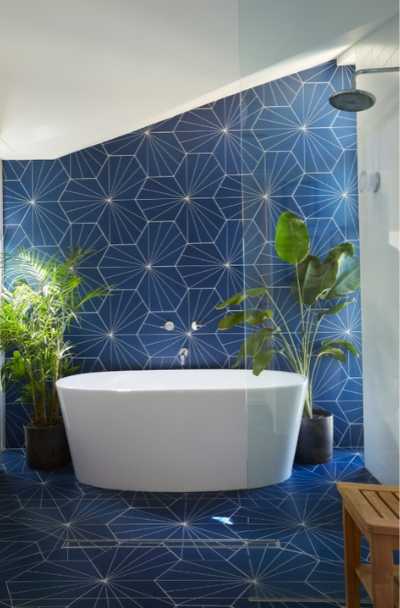 This Midcentury bathroom in Los Angeles features blue Electra Grande porcelain tile.
TRADITIONAL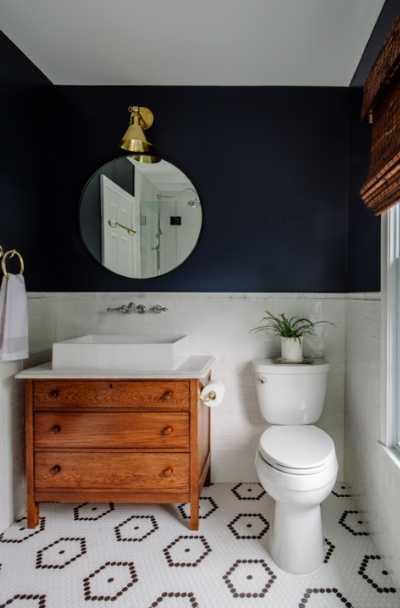 The hex tiles look great with the antique chest of drawers that was repurposed as a vanity.
TRANSITIONAL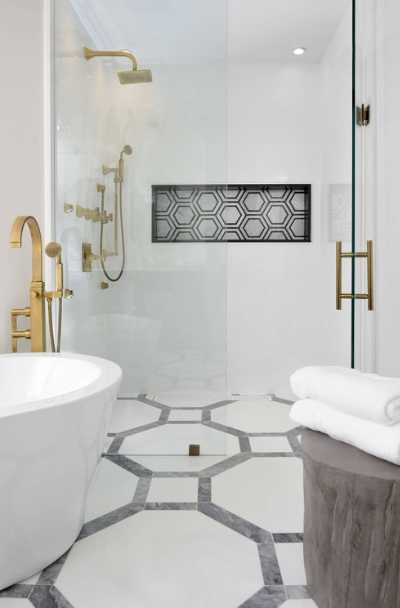 The floor tiles are completely bespoke. They were created using two different tiles.
BEIGE
Beige tile with floral pattern, combined with gray cabinets, gray walls, and an undermount sink.
CRAFTSMAN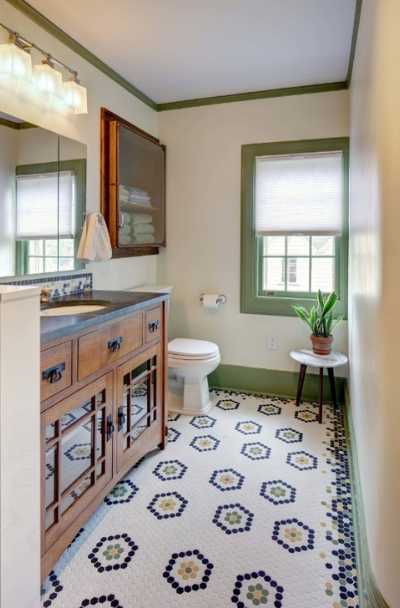 Multicolored mosaic floor tiles with furniture-like cabinets, and white walls with green accents.
BLACK & WHITE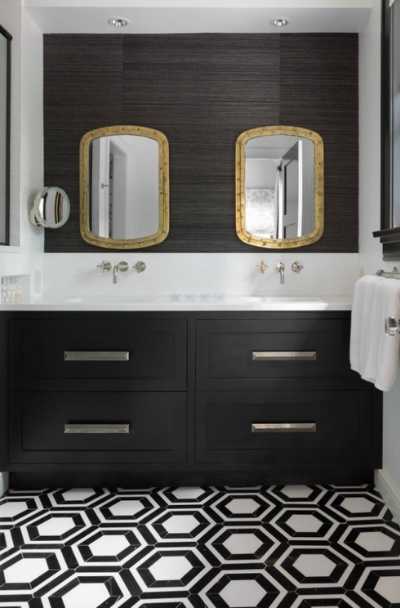 Black and white floor tiles with black vanity, and gold-framed mirrors for this transitional bathroom.
CONTEMPORARY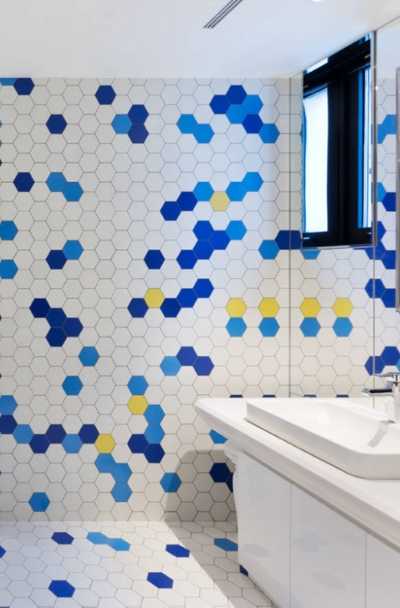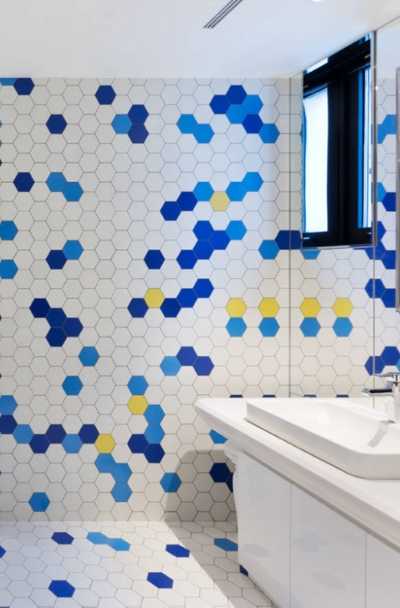 Blue, yellow, and white hexagon tiles for this contemporary bathroom in Beijing.
FUN PATTERN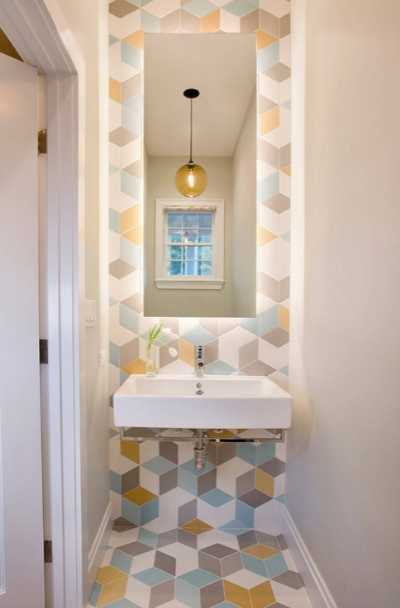 This contemporary powder room in Boston features fun pattern and colors. The tile is from Stone Source.
CUSTOM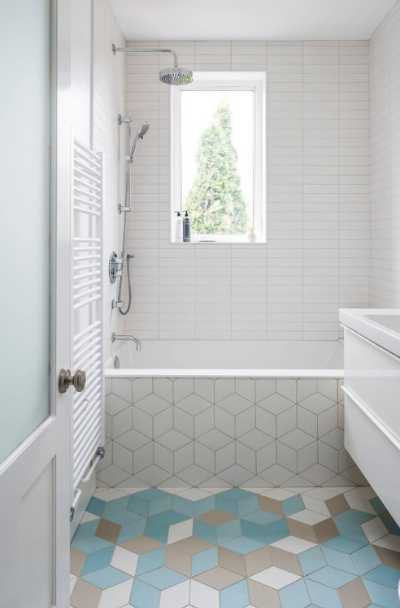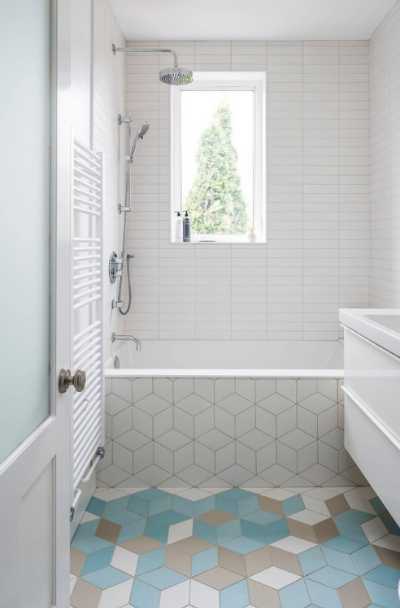 Custom tile pattern for this bright and modern new bathroom. Tiles are Tex by Mutina.
INTERTWINED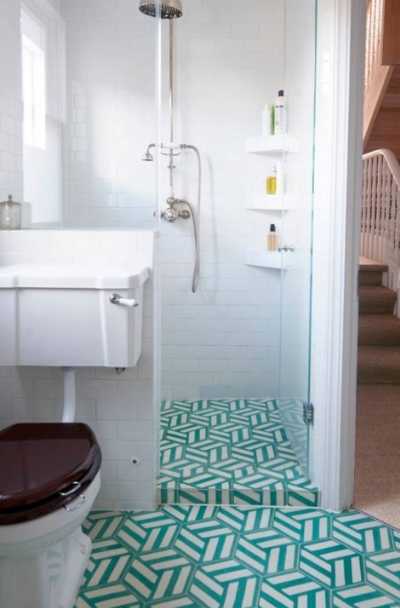 You can get the same bright and refreshing floor tiles from Marrakech Design.