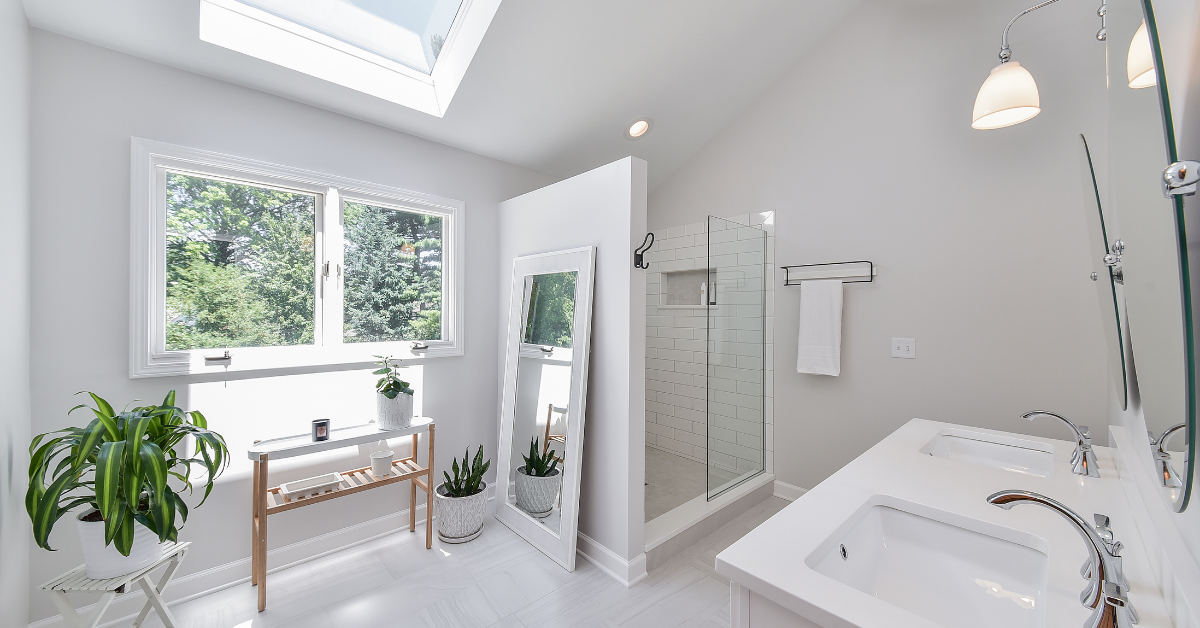 You don't want to forget anything vital when remodeling your kitchen, yet it's difficult to remember everything when it comes to kitchen remodel products. There is so much to consider, such as cabinets, floors, kitchen appliances, backsplashes, and the list goes on and on.
When designing a kitchen that works for you, it's critical to focus on increasing the efficiency of your cooking space. If you are looking for what you need for a kitchen checklist, here are some of the most significant kitchen remodel products you should not overlook. We've also listed the five kitchen accessories for which homebuyers are ready to pay more in their DIY kitchen remodel checklist.
Before you go shopping for vanities and countertops and bath remodel products, make sure you have a well-thought-out strategy for your DIY bath remodel. After researching numerous bathroom designs and plans, you should have a clear idea of what your new bathroom will look like.
It's now time to get into the specifics of your bathroom makeover. It's preferable to choose all of the fixtures, materials, and finishes, right down to the hardware, before the job starts. That way, you'll have a more accurate estimate of how much the job will cost.
Visit specialist design stores for plumbing, lighting, flooring, cabinetry, and so on as you choose fixtures and materials. You'll get a good sense of what's available in the market, and you'll be able to chat with the specialists who work there about your ideas and which products will help you reach your objectives.
Consider all of the possibilities for your DIY master bath remodel, keep your objectives, floor layout, and budget in mind, and concentrate on selections that match your requirements.
Below, we outline the best bath remodel products for your project.
Grab Bars
The bathroom is a prime example of where most accidents occur, particularly among the elderly. Because the floor might be slippery, you are more prone to falling. We offer the perfect solution: grab bars for showers to prevent this. Moen brushed nickel grab bars are especially popular since they are attractive and complement any bathroom design or décor. Bathroom grab bars are a strong and durable device that may assist the elderly in maintaining their balance and avoiding falls or slides. Thus, it's one of the most important bath remodel products in our list.
The Moen 8724 Grab Bar has a weight capacity of 500 pounds. A SecureMount design is easy to install while still ensuring security. Moreover, one of the best features of this bar is its durable stainless steel, which makes it rust-resistant.
Furthermore, this model corresponds to the ADA regulations, making it ideal for bathroom usage. Its stainless finish also has a gently brushed warm gray appearance that is pleasing to the eye. You'll also be pleased to learn that it contains hidden screws.
Like the top bath remodel products available today, the bar has a limited lifetime guarantee and lasts a long time. And the greatest thing is it is really inexpensive.
See our Best Shower Grab Bars review here.
Exhaust Fan Vent
Mold and mildew may thrive in a moist atmosphere. These organisms not only make your bathroom appear bad, but they may also be harmful to your health. Furthermore, mold and mildew may dramatically reduce the value of your house, which will be an issue should you decide to sell it.
As a result, bathroom exhaust fans have become commonplace in houses, hotels, and other commercial buildings worldwide. A decent bathroom vent fan will eliminate moisture and odors from your bathroom. Many of these fixtures do more than just remove moisture from your bathroom. They offer lighting and, in certain cases, warmth.
This exhaust fan performs well whether you just wish to eliminate odors or prevent the formation of mold and mildew in your bathroom. There are two CFM settings: 80 and 110. If you have a medium-sized bathroom, go with 80 CFM. If, on the other hand, you have a bigger bathroom or a lot of bathroom fittings, go for 100 CFM. With the flick of a switch, you can simply switch between 80 and 110 CFM.
See our Best Bathroom Exhaust Fans review here.
Bathtub
Having a shower at home is convenient, but having a bathtub to bathe in after a long and exhausting day is like paradise. The clear, warm water does more than simply wash your body. It also calms your fatigued muscles and takes away the day's tension. Although bathtubs are often pricey and installation may be difficult, many people would choose to forsake other bath remodel products than forego baths.
Soaking up after a long day is already calming, but Kohler decided to take it a step further with this bath. This one-of-a-kind bath has 122 air jets that make bubbles that massage your aching muscles. You can change the intensity of the massage with the variable speed control, and it includes a Zones of Control function that enables you to concentrate the massage on various sections of your body.
See our Best Bathtubs review here.
Docking Drawer
Clutter is something you're attempting to eliminate in your home and business. You despise having power cables, phones, e-readers, tablets, and other gadgets strewn around on your desk or the top of your chest of drawers. Whether you're a fervent KonMari practitioner or just want everything in your house in its proper location, with no power cords strewn about where they shouldn't be, you may want to consider installing an in-drawer outlet such as the Docking Drawer.
If clutter bothers you and you're seeking methods to eliminate it in your house, the Docking Drawer Style Drawer 21 Blade Duo In-Drawer Powering Outlet might be the solution.
This hardwired drawer outlet is 11.68′′ in length and 3.08′′ in height. Because of its size, it is excellent for mid-sized drawers at home or the workplace. It is designed to fit into drawers that are 14.5′′ width or wider. Before installing the drawer box, make sure there is a 2′′ clearance behind it.
See our Best Docking Drawers review here.
Bathroom Fans
Bathroom fans are code-mandated units that make your home livable.
They are required for our homes' safety and health. They also play a crucial role in aiding airflow throughout our whole home.
Consider the well-known Delta Breez SLM70H when looking for a bathroom fan that delivers appropriate airflow while being quiet. Homeowners who are tired of noisy bathroom exhaust fans refer to this fan as a "sanity saver."
See our Best Bath Fans review here.
Faucet
Modern bathroom faucets and hardware may make a big impression and help define your own style. You'll need one item that is both utilitarian and appealing to your style. Of all the bath remodel products, the faucet seems to be the easiest and many make the mistake of not paying enough attention to it.
This bathroom faucet with an automated function was designed for a single-hole sink and will be an outstanding option in a powder room.
It has a precise motion sensor that assists in the prevention of fake turn-ons. It also shuts off rapidly. This prevents water from being wasted, lowering water expenses.
See our Best Bathroom Faucets review here.
Conclusion:
A master bathroom that has been professionally redesigned will bring years of pleasure and comfort. But if you do a sloppy job, you'll be reminded of it every day. Unfortunately, it's a challenging space, with a lot of moving elements jammed into a small footprint, not to mention the amount of water eager to exploit any and all leaks. Setting a budget and preparing ahead of time are two methods for keeping your project on track.
We hope this list of bath remodel products will help you on your next project.
Check Out Our Other Great Articles:
To view our Amazon Associates Disclaimer, please click here.