Based on color psychology, orange speaks bliss, energy, warmth, and enthusiasm. Every time we see orange, we remember the sun, the burst of that orange citrus fruit, and the leaves of the fall.
First of all, orange tile appears to be a bold decision for a kitchen or bathroom, and it is. In any case, that doesn't imply that it won't work. Practically speaking, orange tile can be ideal for a kitchen or bathroom if you have a hard time getting up in the morning. Entering an orange tile bathroom, in particular, will wake up your senses and make you move in a matter of seconds.
Utilizing orange is a bit of a challenge, but there are a few tips for using it appropriately. To start with, orange is the most visible hue in the spectrum, so you don't have to use a considerable amount to create an impact. Indeed, a little can go far. Next, orange functions well with light blue, aqua, and hot pink. In addition, you can use it with white for an amicable impact.
Orange is an exceptionally intense color, which isn't as flexible as neutrals or dark hues. Also, it can be hard to pair, but you can choose neutrals, gray or black, which is usually a success in any design plan. Do you want something unique? For instance, you can try orange tile and shades of blue like teal or cobalt, or strikingly rock it with deep purple.
Finally, let us share a few ideas on how to rock orange tile in your bathroom or kitchen, and they are sure to perk you up and elevate your mood.
For inspiration, check out these 23 orange tile design ideas for your kitchen & bath.
ECLECTIC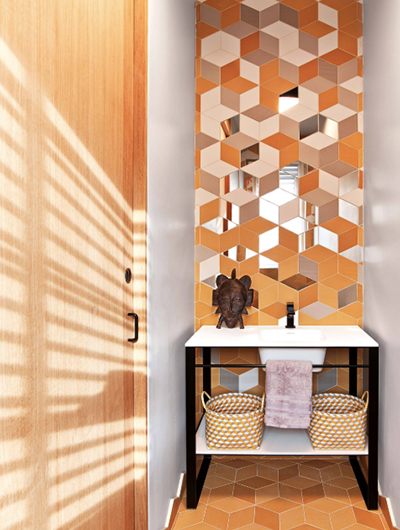 CONTEMPORARY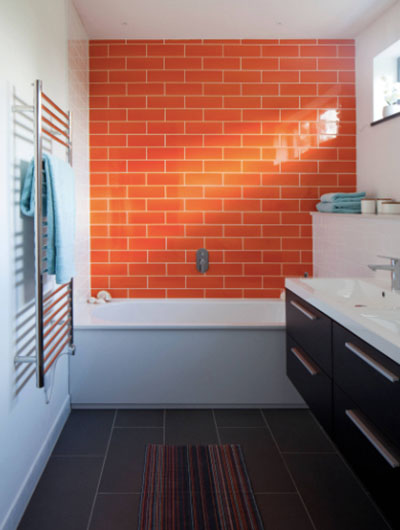 The bright orange tile is "Tequila Tango" from Original Style in Exeter.
FARMHOUSE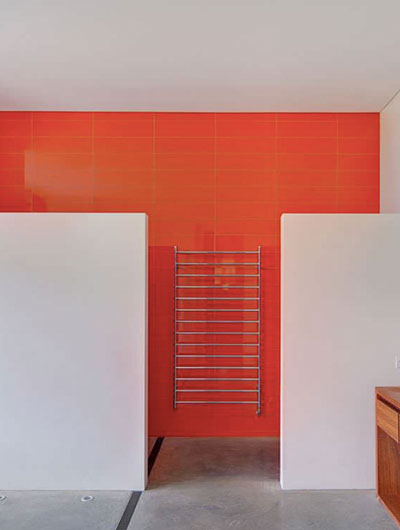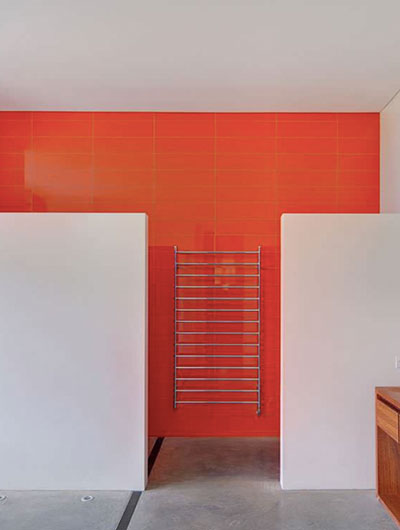 FRESH
An interesting blend of hues and tones for this contemporary bathroom.
PENNY ROUND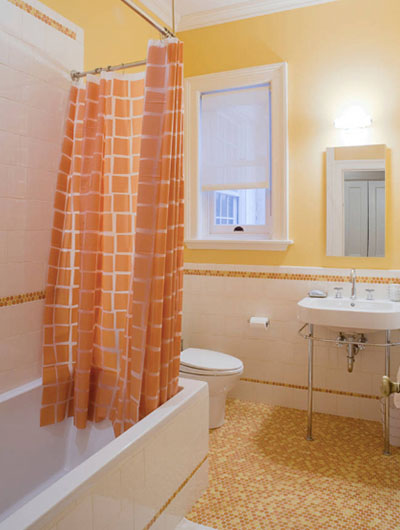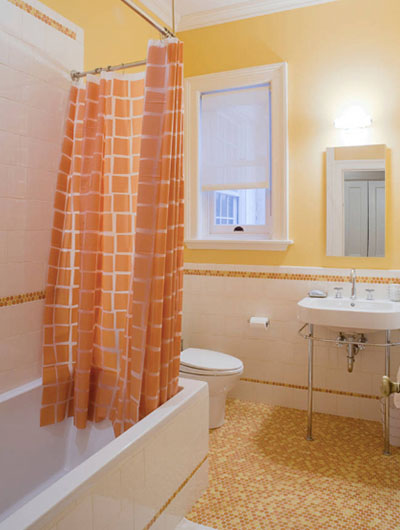 Fabulous work on the orange penny round floor tile, as well as the orange wall paint and tile accents.
MOSAIC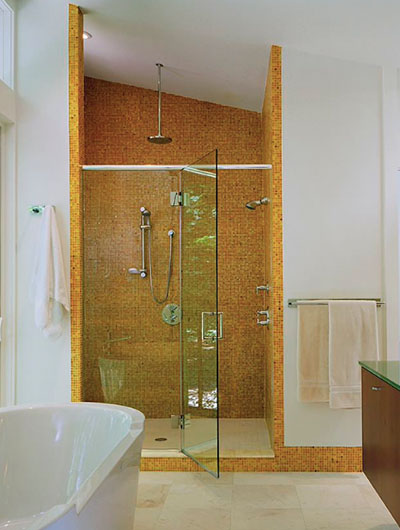 The multi-colored mosaic tiles provide depth and character to this bathroom.
HIPPIE MODERN
The orange backsplash tile blends well with the walnut cabinetry.
PASTEL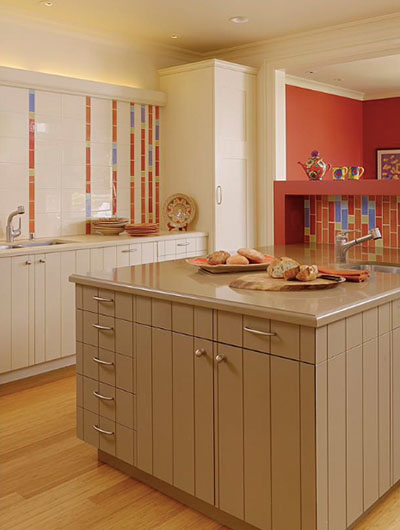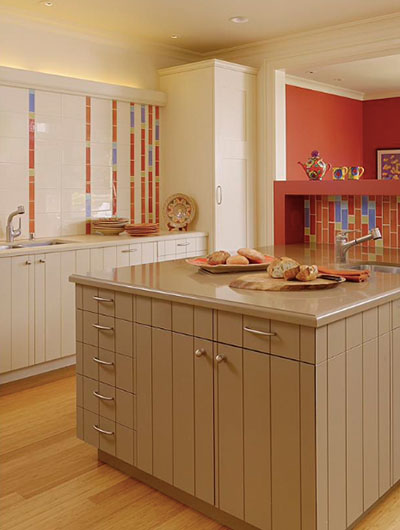 Play with colors without overdoing it by following this design idea.
MIDCENTURY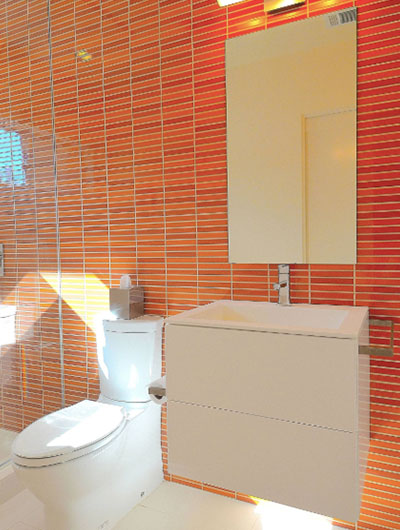 The beautiful tiles are Tablet Glass Naranja from Specstones.
SQUARE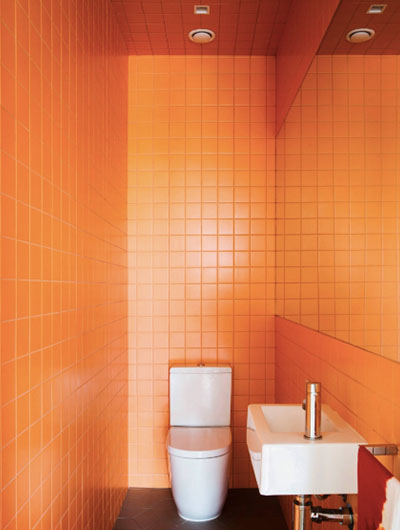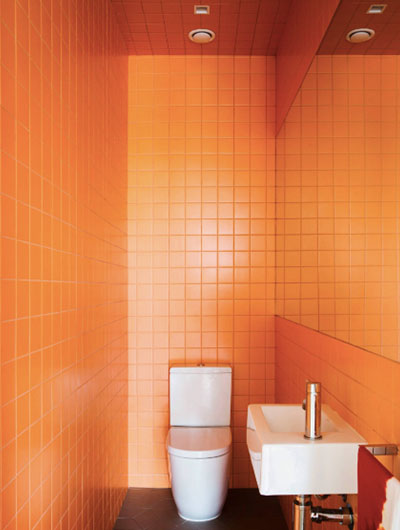 Astonishing square orange tiles for the wall and ceiling of this contemporary powder room.
SUBMARINE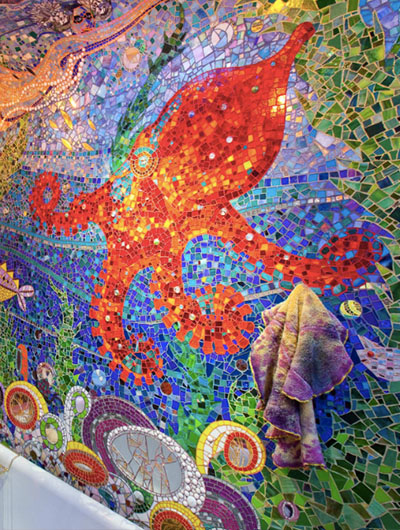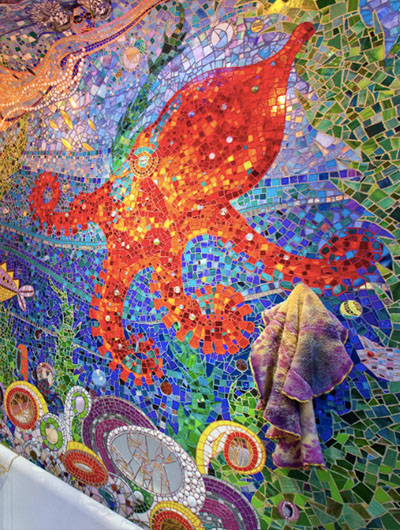 This "submarine" bathroom is a real work of art.