Based on color psychology, orange speaks bliss, energy, warmth, and enthusiasm. Every time we see orange, we remember the sun, the burst of that orange citrus fruit, and the leaves of the fall.
First of all, orange tile appears to be a bold decision for a kitchen or bathroom, and it is. In any case, that doesn't imply that it won't work. Practically speaking, orange tile can be ideal for a kitchen or bathroom if you have a hard time getting up in the morning. Entering an orange tile bathroom, in particular, will wake up your senses and make you move in a matter of seconds.
Utilizing orange is a bit of a challenge, but there are a few tips for using it appropriately. To start with, orange is the most visible hue in the spectrum, so you don't have to use a considerable amount to create an impact. Indeed, a little can go far. Next, orange functions well with light blue, aqua, and hot pink. In addition, you can use it with white for an amicable impact.
Orange is an exceptionally intense color, which isn't as flexible as neutrals or dark hues. Also, it can be hard to pair, but you can choose neutrals, gray or black, which is usually a success in any design plan. Do you want something unique? For instance, you can try orange tile and shades of blue like teal or cobalt, or strikingly rock it with deep purple.
Finally, let us share a few ideas on how to rock orange tile in your bathroom or kitchen, and they are sure to perk you up and elevate your mood.
For inspiration, check out these 23 orange tile design ideas for your kitchen & bath.
ECLECTIC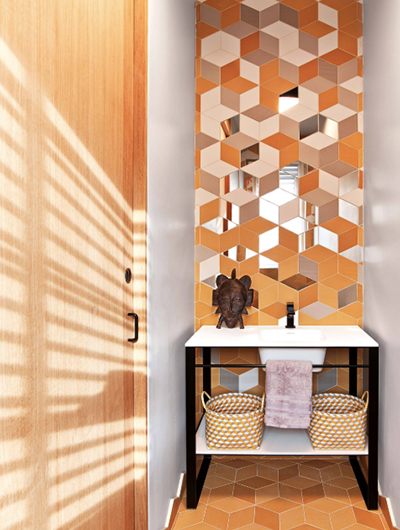 CONTEMPORARY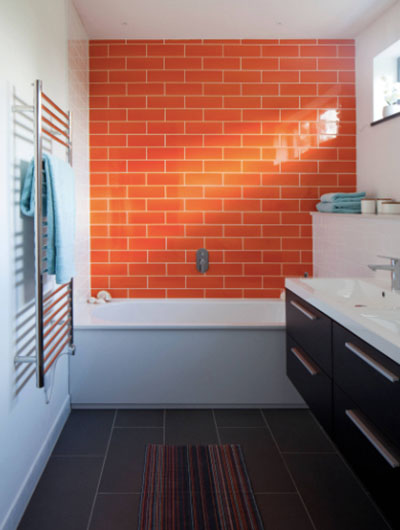 The bright orange tile is "Tequila Tango" from Original Style in Exeter.
FARMHOUSE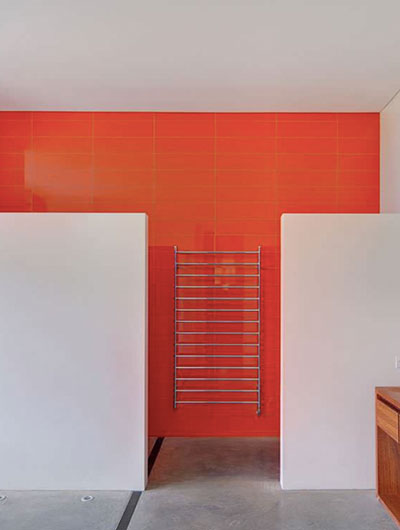 FRESH
An interesting blend of hues and tones for this contemporary bathroom.
PENNY ROUND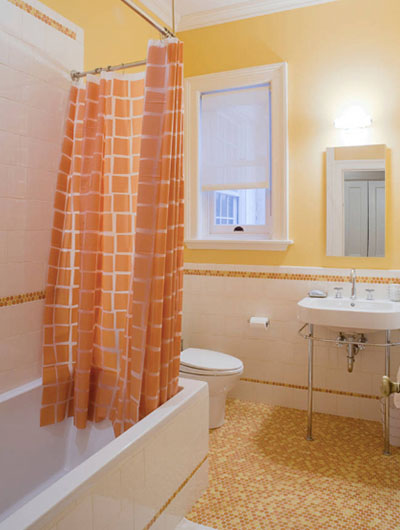 Fabulous work on the orange penny round floor tile, as well as the orange wall paint and tile accents.
MOSAIC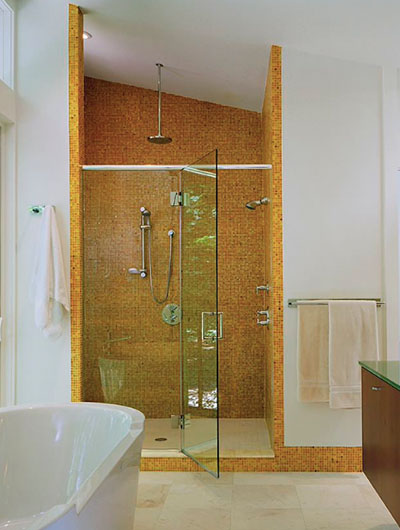 The multi-colored mosaic tiles provide depth and character to this bathroom.
HIPPIE MODERN
The orange backsplash tile blends well with the walnut cabinetry.
PASTEL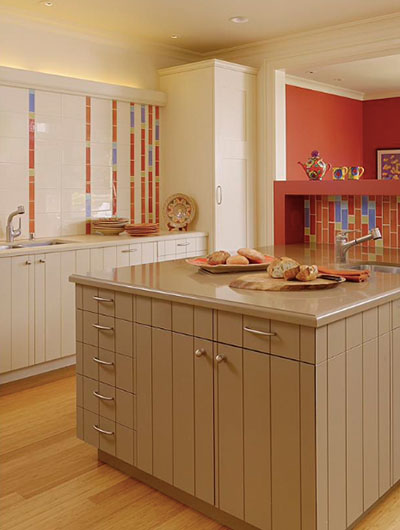 Play with colors without overdoing it by following this design idea.
MIDCENTURY
The beautiful tiles are Tablet Glass Naranja from Specstones.
SQUARE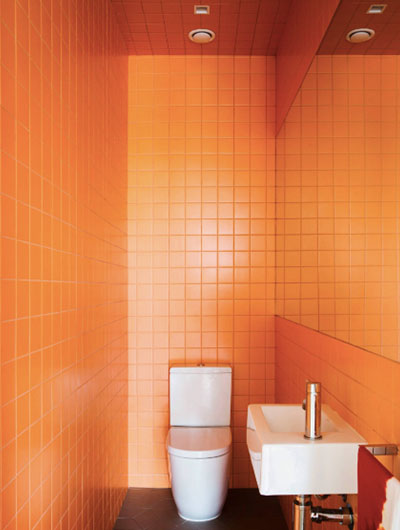 Astonishing square orange tiles for the wall and ceiling of this contemporary powder room.
SUBMARINE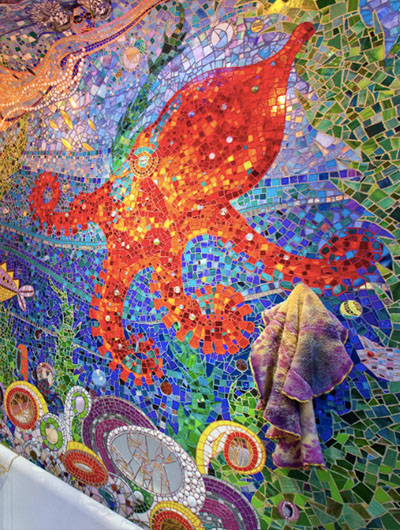 This "submarine" bathroom is a real work of art.
CUBES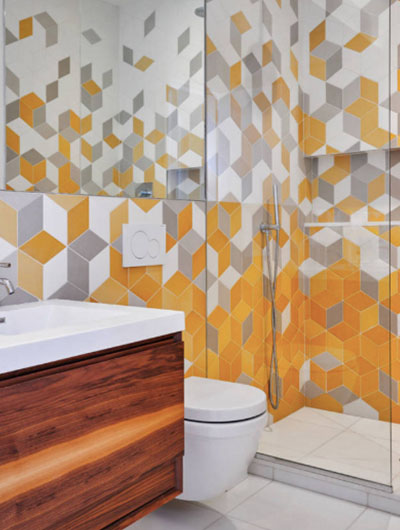 Diamond tiles are great for making cubes or patterned walls.
FLORAL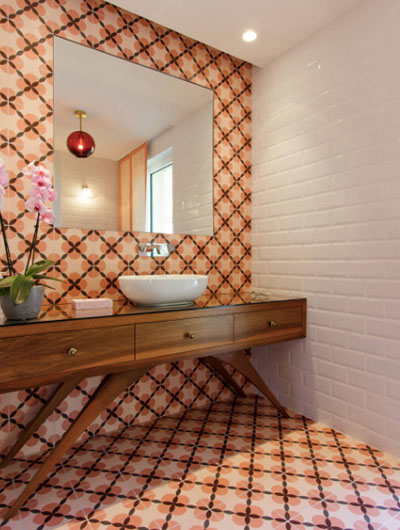 This midcentury powder room boasts of breathtaking decorative tiles.
CIRCLES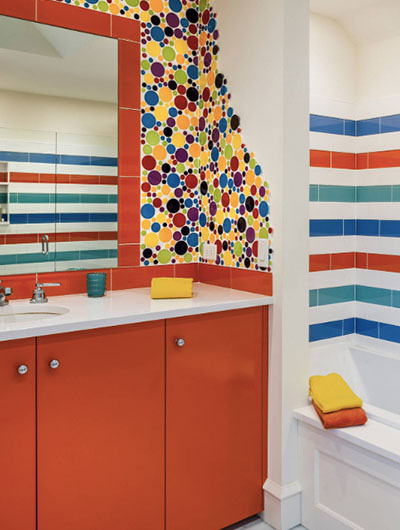 If you have a fun, colorful personality, you will adore this eclectic bathroom.
PLAYFUL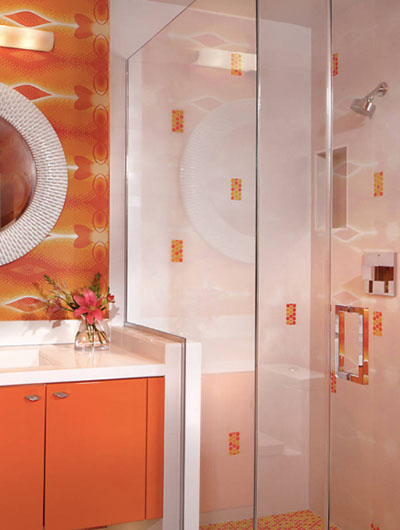 The accent mosaic tiles on the wall may be small, but it effectively sets the playful mood for this bathroom.
DIAMOND
If you don't want the bright shades of orange, you can go for this style.
MODERN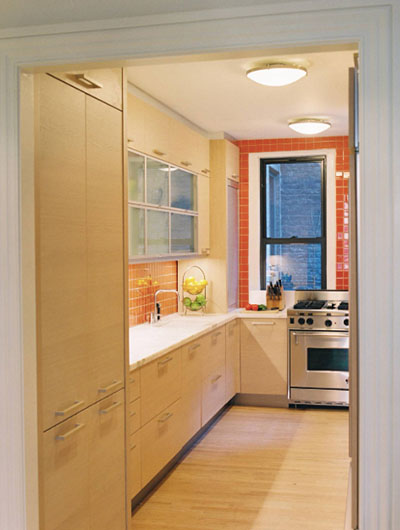 The stunning orange backsplash is from Ann Sacks.
SOPHISTICATED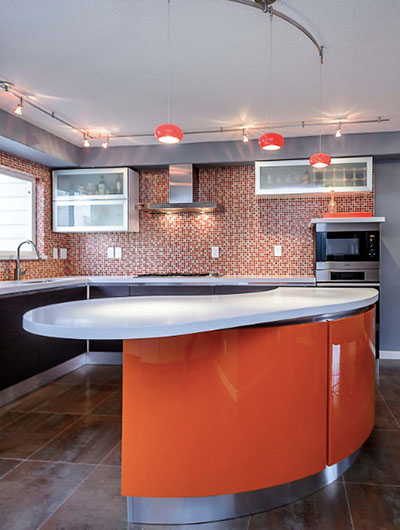 The mosaic tiles give a pop of color to this gray kitchen.
DIMENSIONAL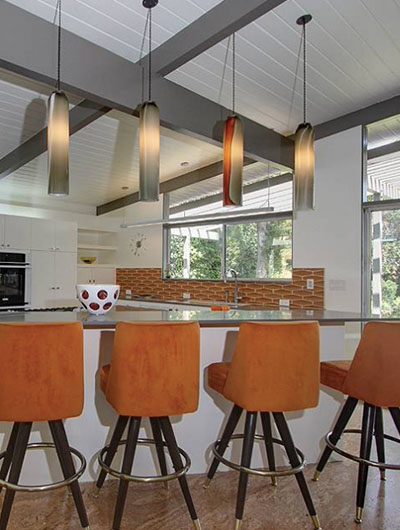 Amazing Persimmon Dimensional Diamond backsplash tile from Heath Ceramics.
VIBRANT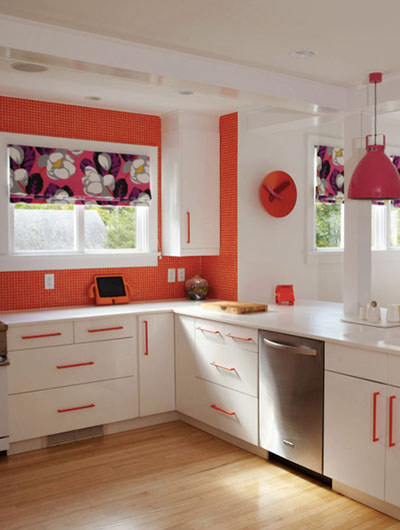 Vibrant orange works well with white paint. Just look at this contemporary kitchen.
CRAFTSMAN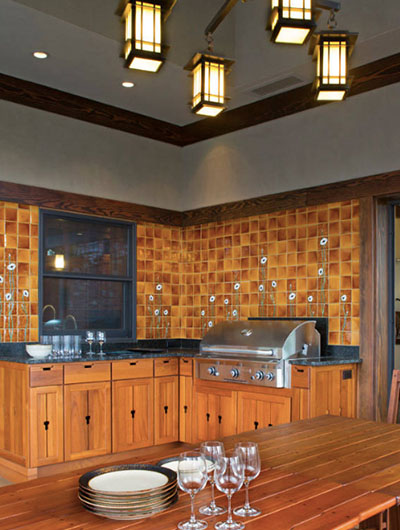 The square backsplash tiles blend well with the wood cabinets.
TRANSITIONAL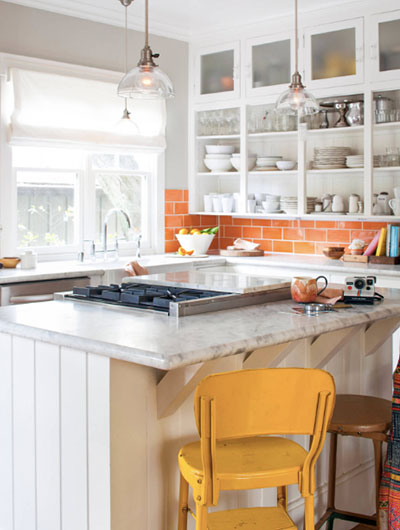 Don't want to go all-out on orange? This orange backsplash offers a pop of color in this white kitchen.
Orange Tile For Your Kitchen
When the intensity of red meets the delight of yellow, they present us with a color that is exceedingly versatile and usually chic—orange. Orange tile, in particular, can represent health, success, and happiness. It is also famous for promoting emotional energy and general wellness. Regardless of whether you intend to go bold with citrus or all-natural with terracotta, orange tile is your kitchen's best friend.
Add a touch of joyfulness to your kitchen area with vibrant orange tile! In general, orange tile represents movement, creativity, and development. Moreover, people usually associate it with the sun, so using this color ensures a positive mindset and a lively vibe in your kitchen, particularly if it's where you come each morning to have a cup of coffee.
In particular, adding orange tile to your kitchen is an incredible way of making vibrant, optimistic, and modern kitchen structure and design. Orange color themes are specifically warm and sensational. In addition, modern kitchen decor and accessories in orange hues are splendid, interesting, and energizing options to offer kitchen interiors a striking look and exclusivity.
Furthermore, orange tile provides excitement into your current kitchen structure and design. Orange tile, wall paint, wallpaper, kitchen cabinets, and accessories are truly remarkable. Indeed, even small orange accents are hard to ignore.
Orange Tile For Your Bathroom
Decorating your bathroom with orange tile isn't that difficult as decorating in red theme, but it could be a bit of a challenge as well. First, it is important to realize that it is best not to mix more than two colors with orange. Also, you should keep an orange bathroom simple and straightforward. Besides, the best idea is to just pair orange tile with plain white. For instance, you can paint walls and ceiling in your bathroom in white but get some orange tile accents, orange furniture, or orange shower curtain. That is often the easiest method, but there are some more. Hence, we provide you with these orange tile design ideas for the bathroom. You can find inspiration as you look at these ideas in order to add orange tile into your bathroom design in a trendy manner.
Orange is indeed a lively color, which raises your spirit and excites your senses. Moreover, having a lot of orange tile in your bathroom is an incredible method to assist you with getting up each morning and fill you with warmth and comfort at night as this is an exceptionally warm color, regardless of whether you pick a bold or lighter orange or even rich rust hues. Besides, you may go for an all-orange area with white or neutrals, and it will truly elevate your state of mind. Finally, you can likewise go for just orange walls or a single focal wall with paint, wallpaper, or tiles.
This is an image roundup post, curated to showcase and promote other reputable contracting companies' and their amazing work.  To have any of the images removed, please reach out to us and we would be happy to do so.
Other Great Articles to Read: