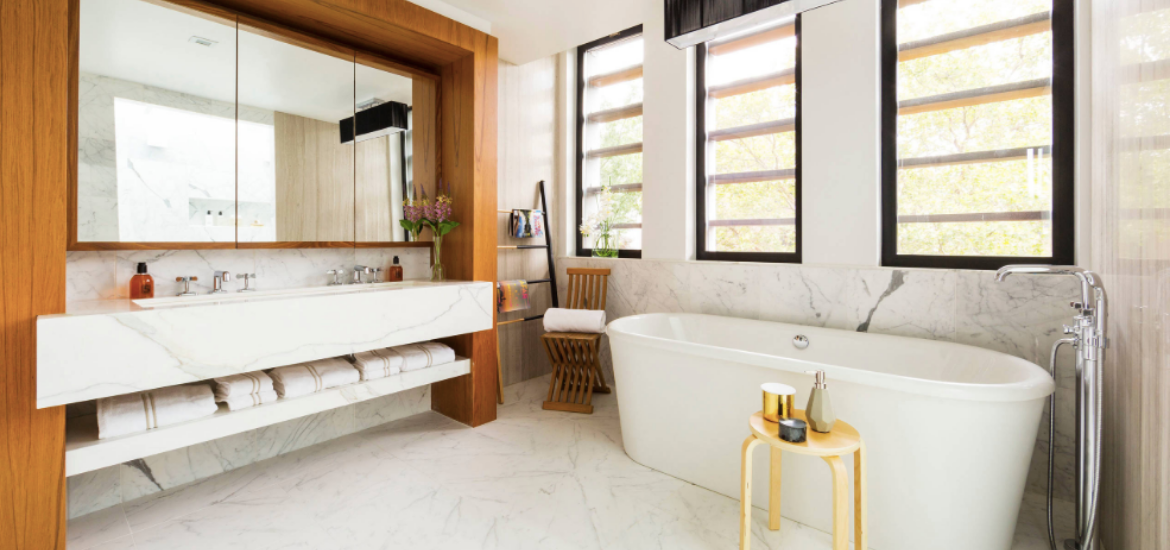 In case you are buying or selling a house or hoping to renovate your own, one of the main rooms we need to improve is the master bathroom. An outdated bathroom can truly communicate a message of uneasiness and even lack of sanitization—an area we do not want to spend most of our time. In particular, who wants to begin their morning in a horrid, not exactly engaging space that only serves to put us in disappointment each day? Probably no one! Even if you're in a budget, there are still many things you can do with our list of master bathroom ideas.
TRANSITIONAL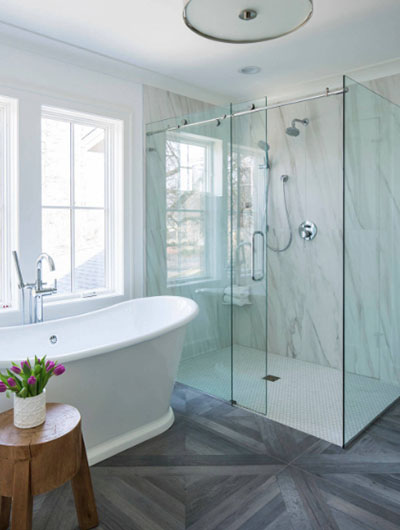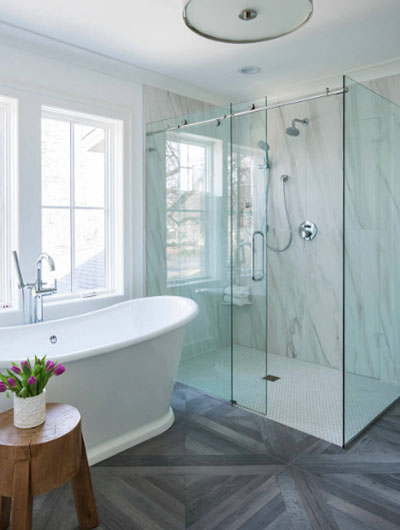 Beautiful master bath painted with Sherwin-Williams' High Reflective White.
SKY LIGHT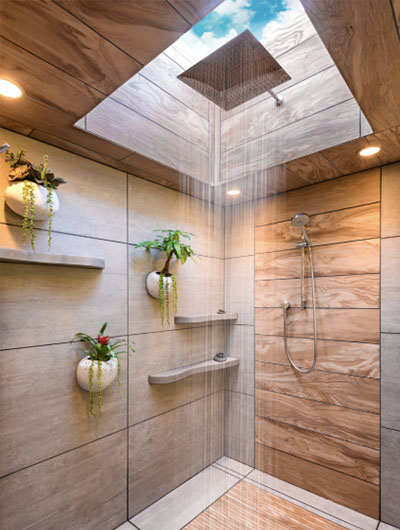 Experience luxurious showering with rain shower head and clouds above.
REFRESHING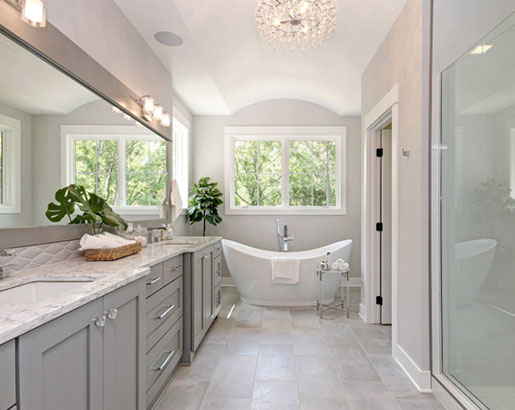 Refreshing master bath with Benjamin Moore's Shoreline for wall paint.
TRADITIONAL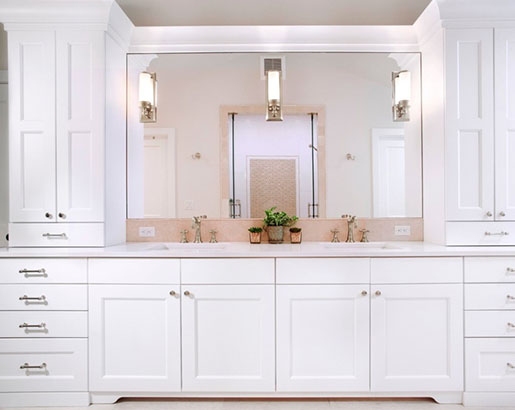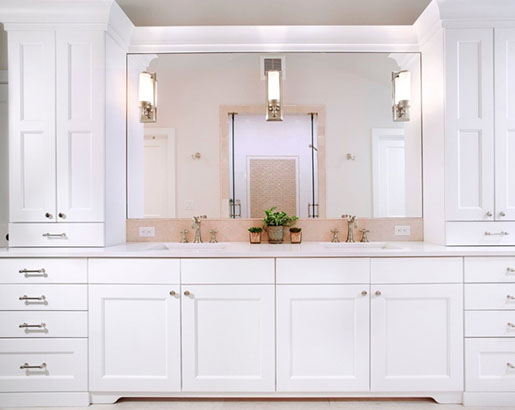 Elegance in simplicity with white walls and cabinets and rose gold accents.
CLASSIC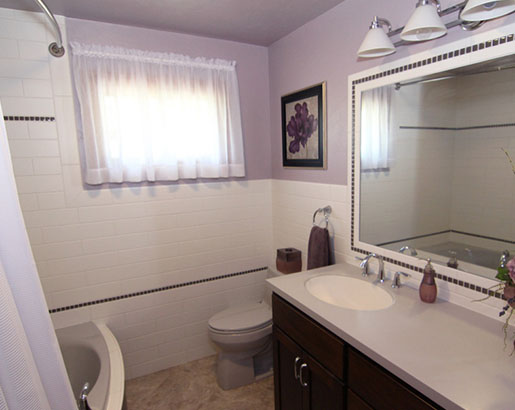 White subway tiles, smoky gray mosaic tile accents, and lilac wall paint blend great in this master bath.
ALL-WHITE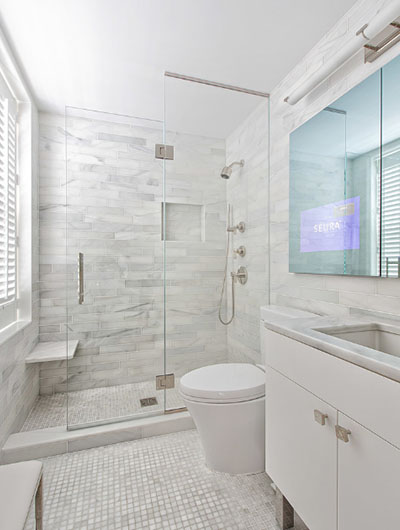 Gorgeous White Machael polished marble from Paris Ceramics.
COOL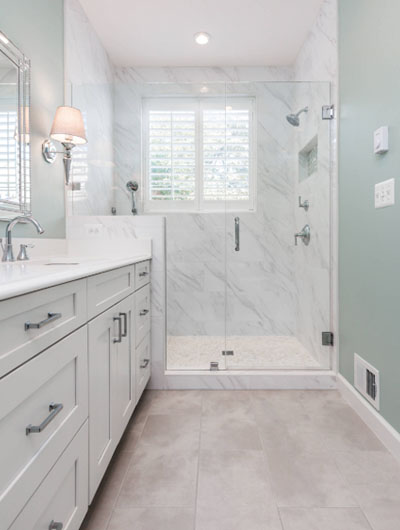 The Preeminent Porcelain shower wall looks great with shower floor tile in 'yam hamelach' color.
CRISP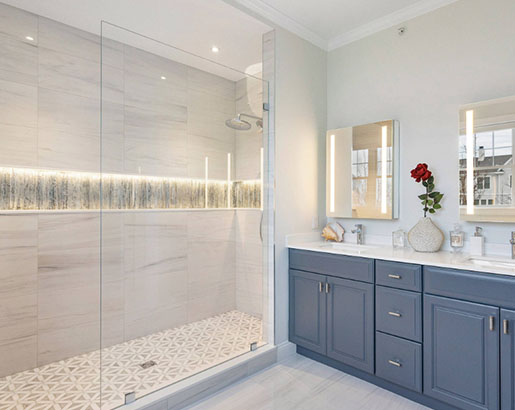 Lovely Bianco Dolomite marble mosaic tile for the shower.
MODERN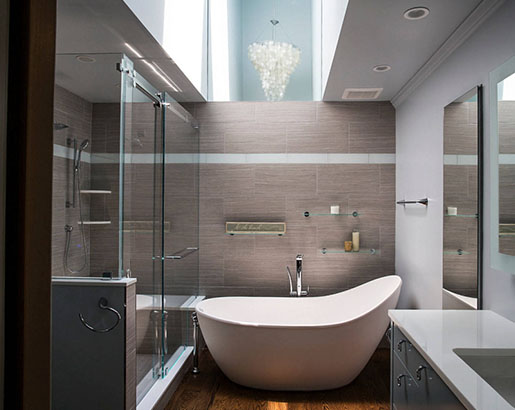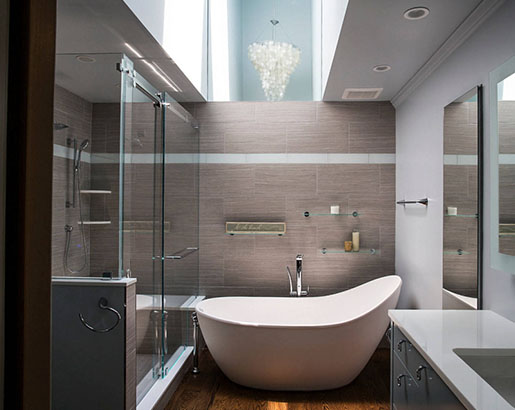 Enjoy a warm and relaxing bath in this modern master bathroom.
Whether you're making little improvements, going for a full renovation, or merely dreaming of having one, a bathroom remodel can have a significant effect on the overall vibe of your home. So it's no surprise that alongside the kitchen, this functional space frequently takes major priority when it comes to remodeling. Be that as it may, picking a pristine look isn't always simple, so we've curated a variety of master bathroom shower ideas—each loaded up with great ideas for your own remodel—including gorgeous vanities, relaxing bathtubs, and sophisticated showers. From fresh and receptive to lavish and luxurious, see beautiful spaces that will truly take your bath experience to a whole new level.
After all, people call it the master bathroom suite for a reason—it has all the right to be a showstopper. All things considered, in case you will soak in that tub, you better love your environment. Finally, take a look at our master bathroom layout ideas and be inspired to apply them on your next project.