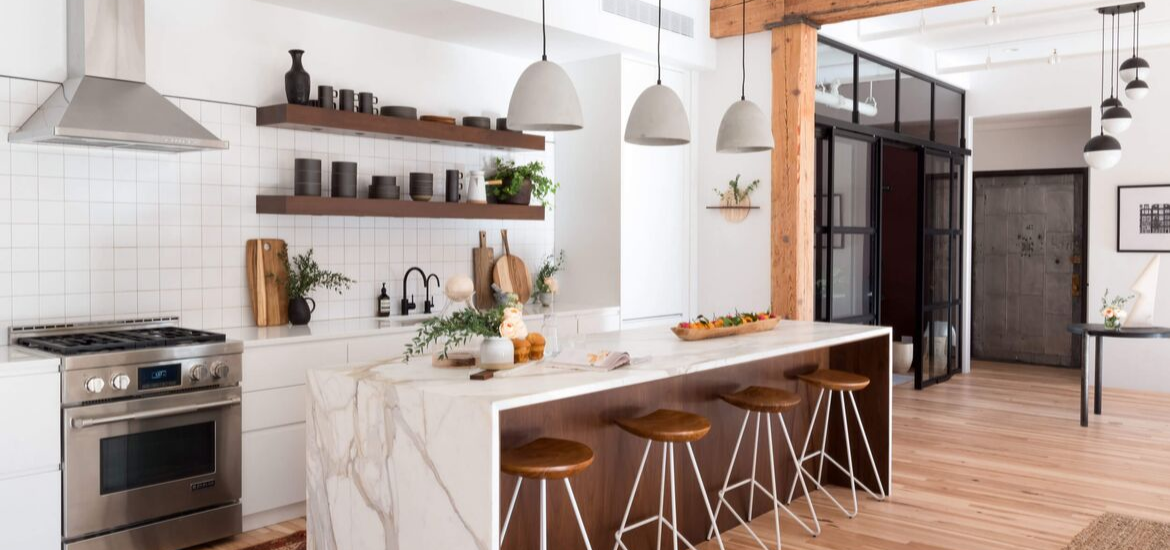 If you are renovating your kitchen, we are here to help you with DIY kitchen floating shelving ideas. Open shelving kitchen ideas have become designers' favorite nowadays. Thanks to Marie Kondo — and the ongoing trend to eliminate clutter. Ultimately, wall-mounted cabinets that hanged above countertops are now taking the back seat because of this simple and straightforward approach to store your kitchenware.
There are many various options and styles when it comes to DIY kitchen shelving ideas. The shelf material can be a reclaimed or rough cut wood, glass, wood boards, or modern and smooth surface. In addition, shelves can lay on a wall bracket or be floating shelves. A few people simply take the door off their kitchen cabinets and show that as open shelves.
MODERN CLASSIC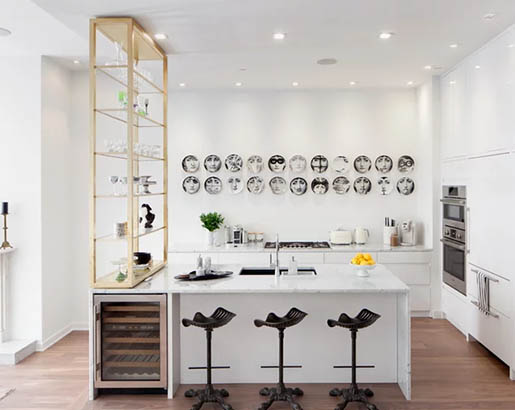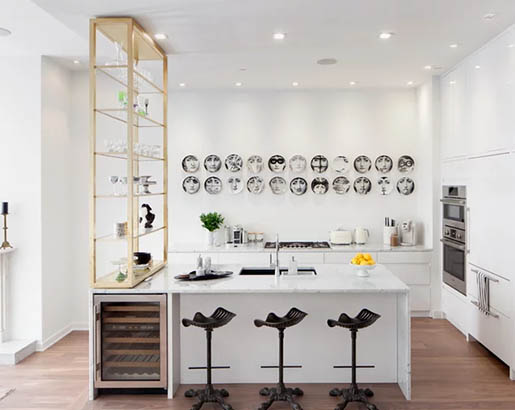 Look how exquisite those shelves are!
PURE WHITE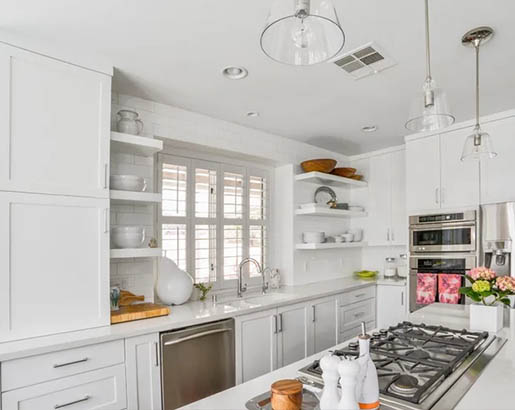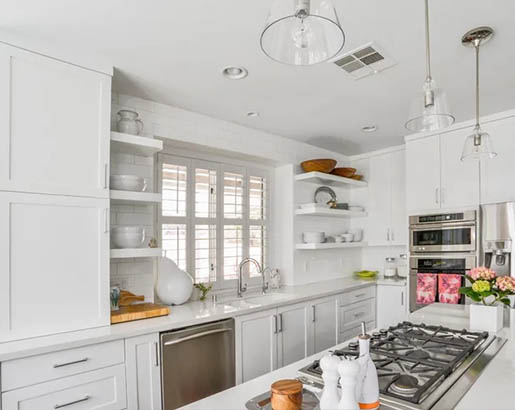 Custom-made open shelving is reinforced with 3/4″ plywood to ensure the shelves are supported.
COTTAGE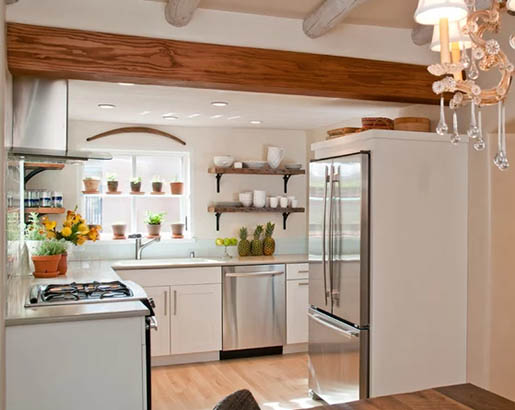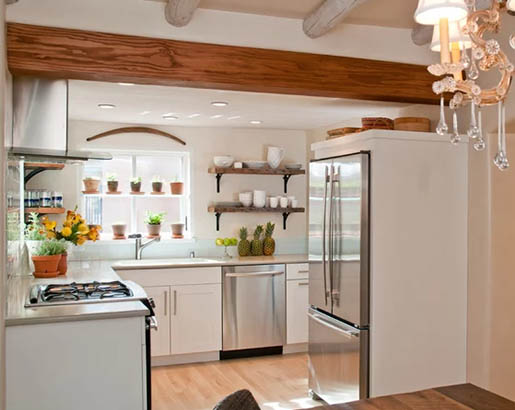 These wooden shelves, along with the brackets, add character to this kitchen.
GLASS SHELF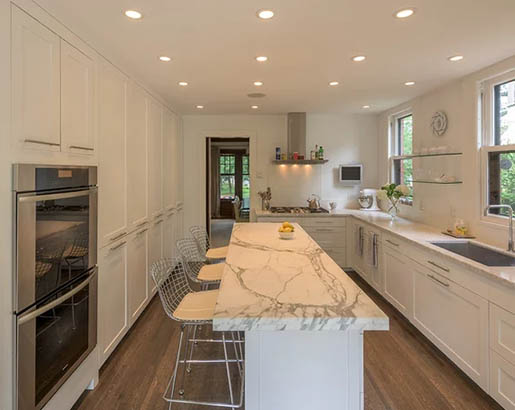 The glass shelves may look delicate and fragile, but it adds a ton of sophistication in this kitchen.
STEEL BRACKETS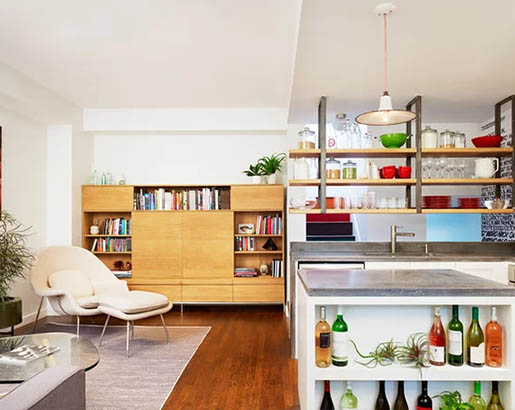 GLAZED BRICK TILES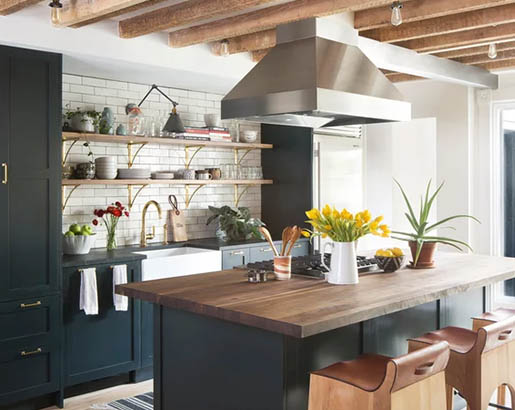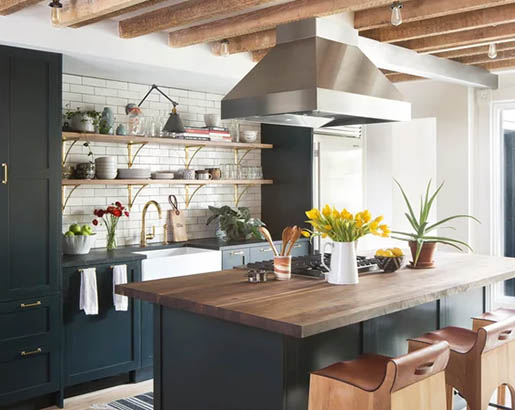 The shelves & brackets, together with the glazed brick tile from Cle Tile, are simply gorgeous.
Most designers will likely say to you that open shelves and kitchens are an incredible match. All things considered, open shelves are efficient for both storing and showing items off. In the kitchen, they let you keep things convenient so you don't need to continue opening and closing cabinets each time you need to utilize them. Additionally, they maintain an extraordinarily airy and open vibe which is something to be thankful for, particularly in rooms that have bunches of appliances and furniture.
FARMHOUSE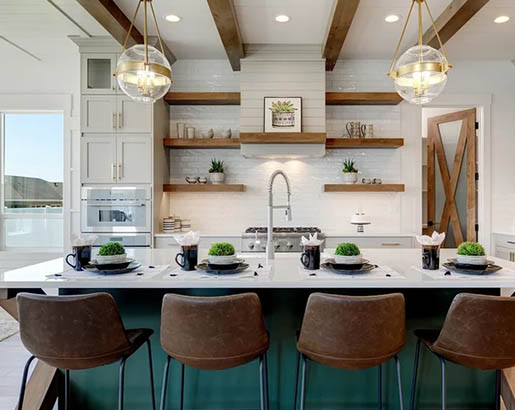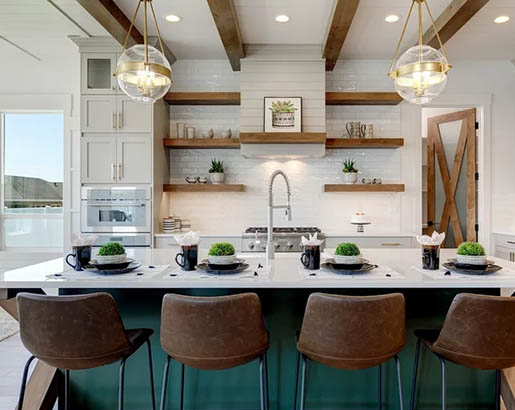 Your kitchen will look way more chic with these wooden shelves.
CONTEMPORARY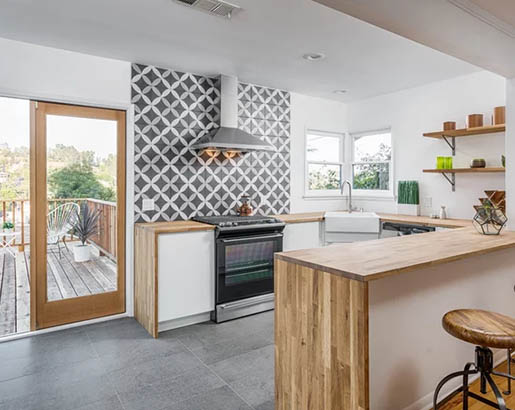 If you don't want detraction from the focal point of your kitchen, stick with minimal shelvings.
WOOD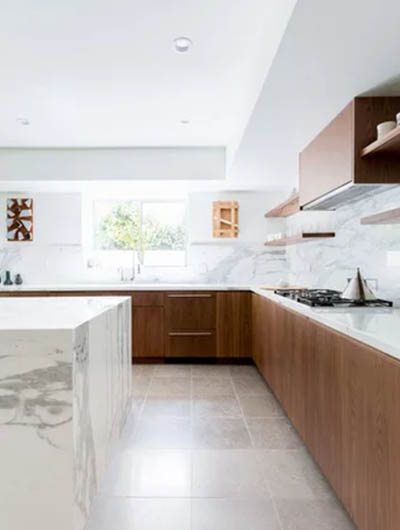 Less is more with these wooden shelves. With enough open spaces, they look clean and organized even if the shelves are exposed.
TIER SHELF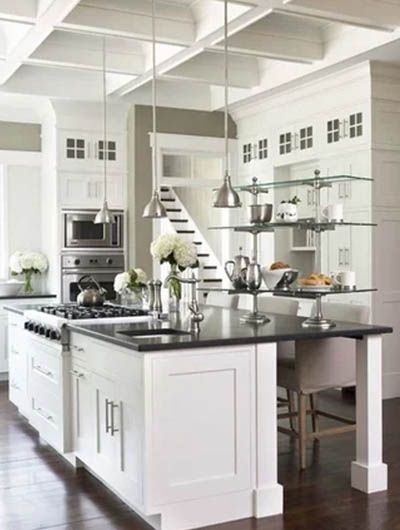 This tier shelf from America Retold is stunning!
Advantages Of Open Shelves In The Kitchen
The truth is — new cabinets are expensive. Thus, if you're longing for a new look for your old kitchen, shelves can be the idea and cheaper solution. With a strict spending plan as a top priority, we have kitchen pantry shelving ideas that changed dull, moist kitchen into a brilliant and airy one.
Next is, it is more flexible. In all honesty, shelving ideas for kitchen are something that you can slip your way into easily. Firstly, start by removing your cabinet doors. This will enable you to check whether the open-shelving thing works for you. In case it does, you may then supplant your cupboards with genuine open shelves.