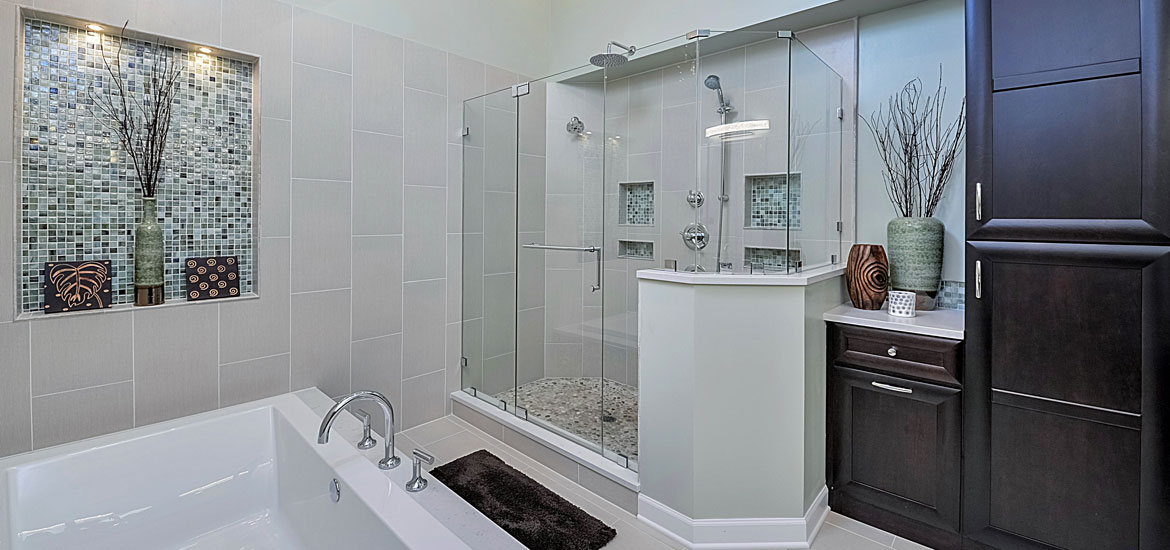 Frameless glass shower doors have surged in popularity in recent years as homeowners develop a taste for clean and minimalist aesthetics. Manufacturers have responded by creating a wide selection of frameless shower door designs and styles. While having options is a good thing, it has also left many homeowners torn about the best choice for them. Which type of glass is the best? What kind of hinges do I go for?
We try to answer these and many more questions in our comprehensive frameless doors guide. Whether you are thinking of doing a bathroom renovation or you are in the process of building a new home, follow along.
If you are just getting started with your bathroom remodeling project, take a look at this other post: "6 Questions to Ask Before a Bathroom Remodeling Project".
CLEAN & PRETTY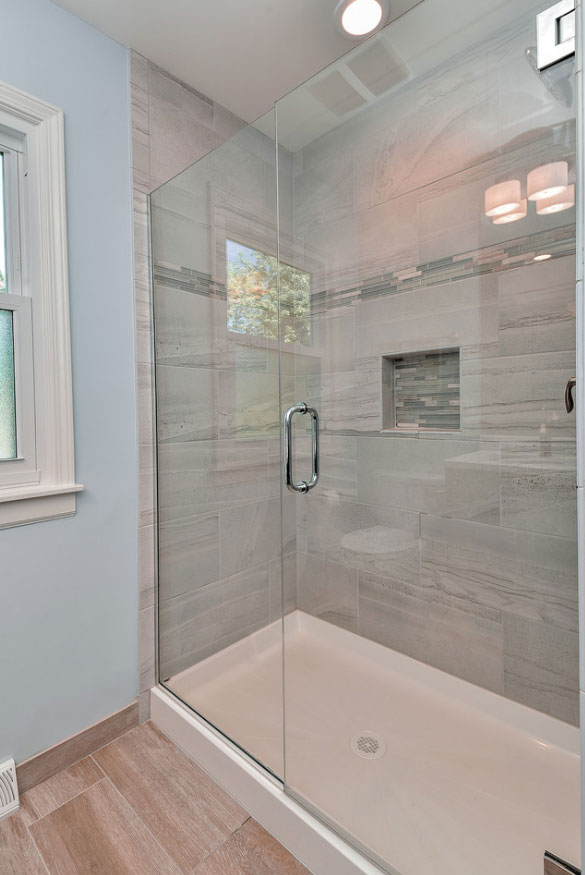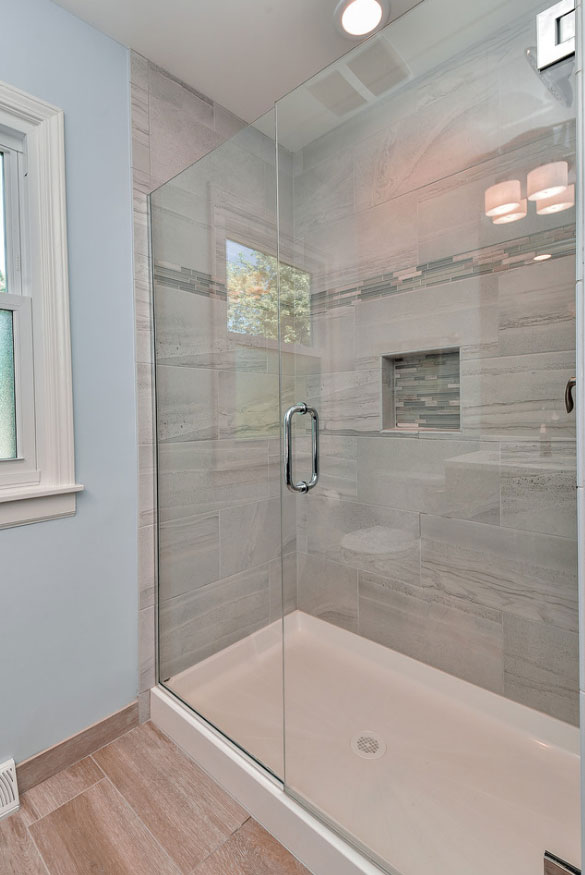 A great frameless glass shower door in this pretty bathroom–so clean and sleek.
RETREAT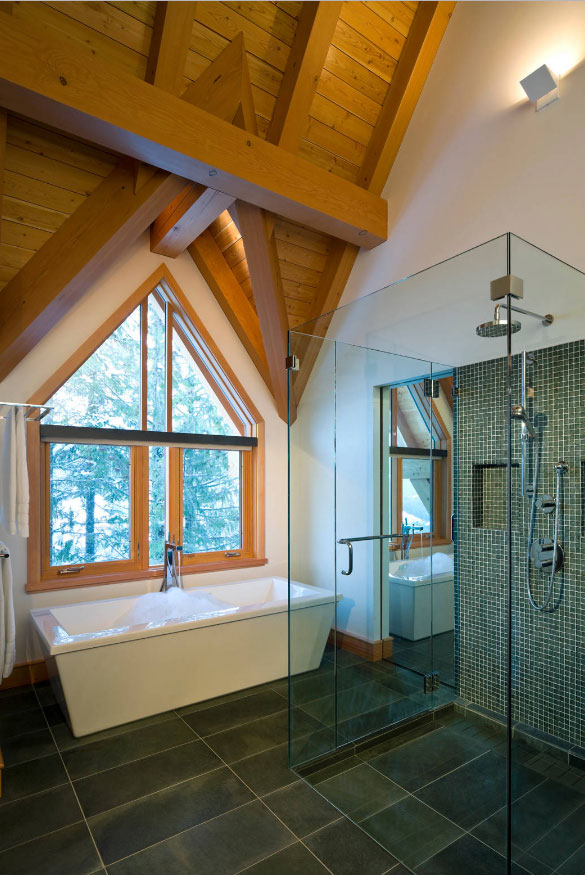 Nice glass frameless shower in the center this timberframe home.
MASTER SUITE
Pretty blue mosaic tile in this shower.
RUSTIC WARMTH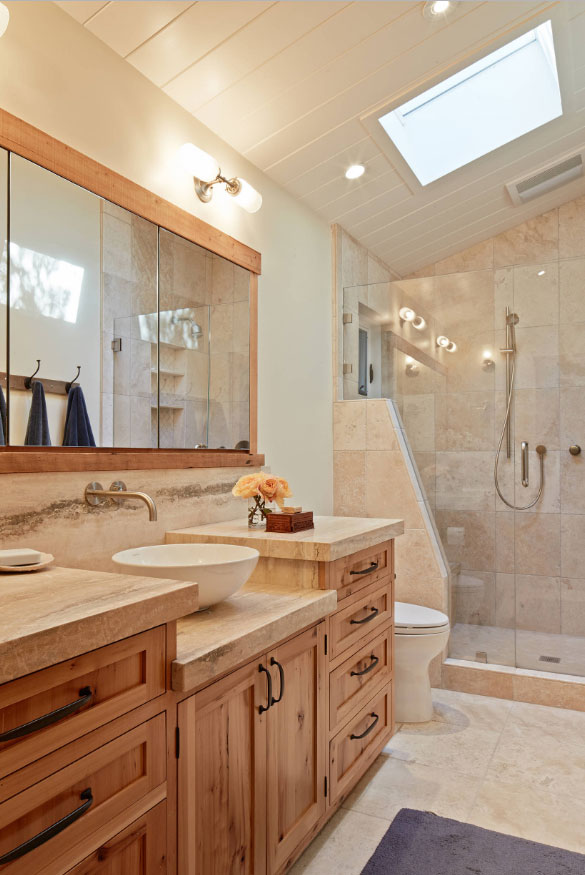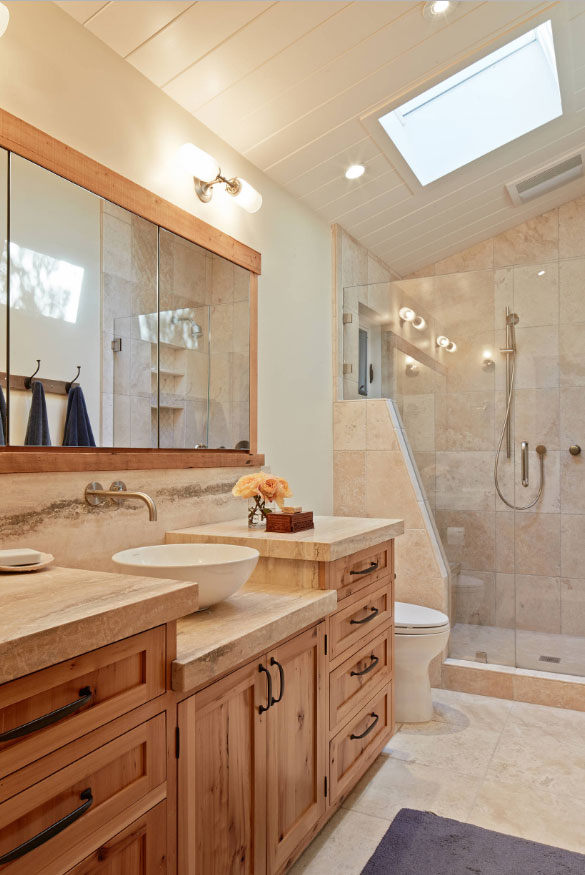 This bath feels so warm and inviting. Great sink area–the levels are a nice departure from the standard vanities you always see.
BRILLIANT AQUA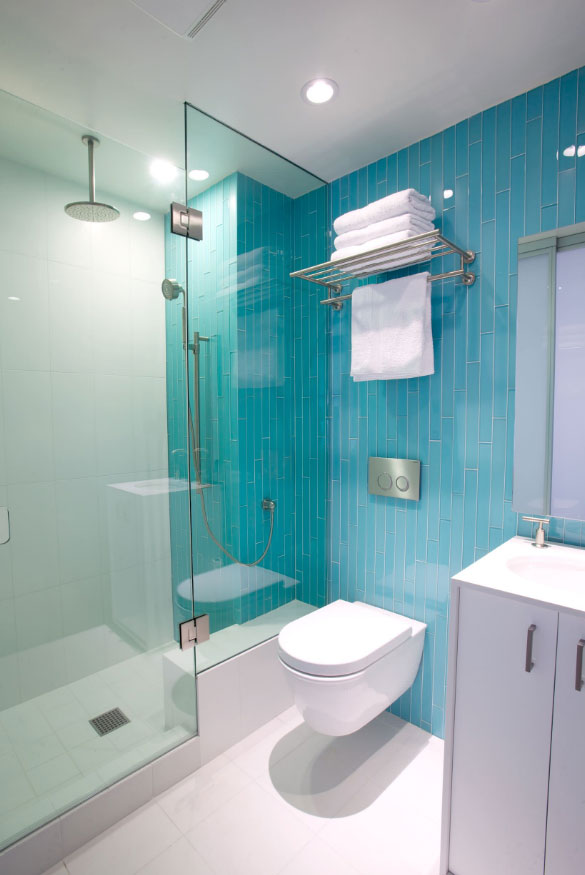 You can't ignore the brilliant color in this contemporary bathroom.
RUSTIC ESCAPE
So many great rustic accents in this space!
BLACK & WHITE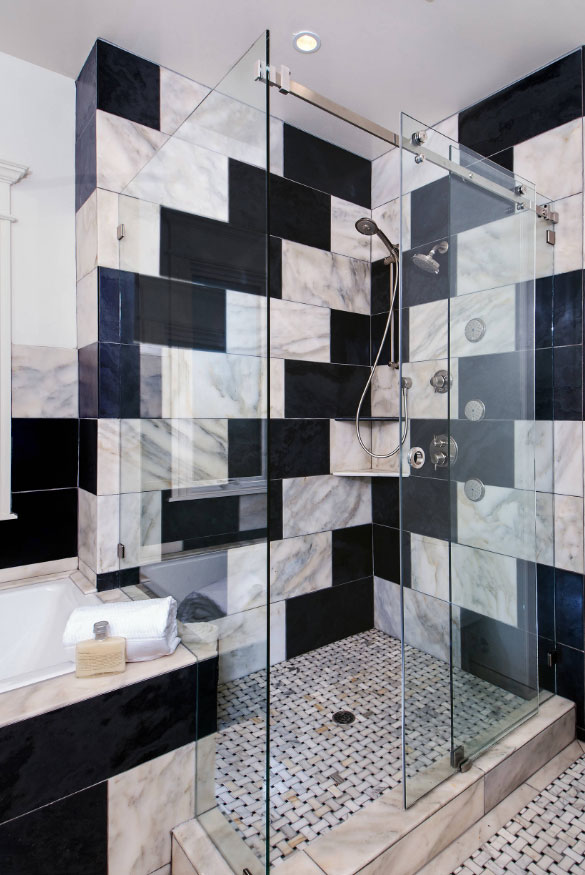 A sliding frameless door is featured in this contemporary bathroom.
SHOWER GLASS
A frameless shower screen was used in this contemporary bathroom.
RELAXING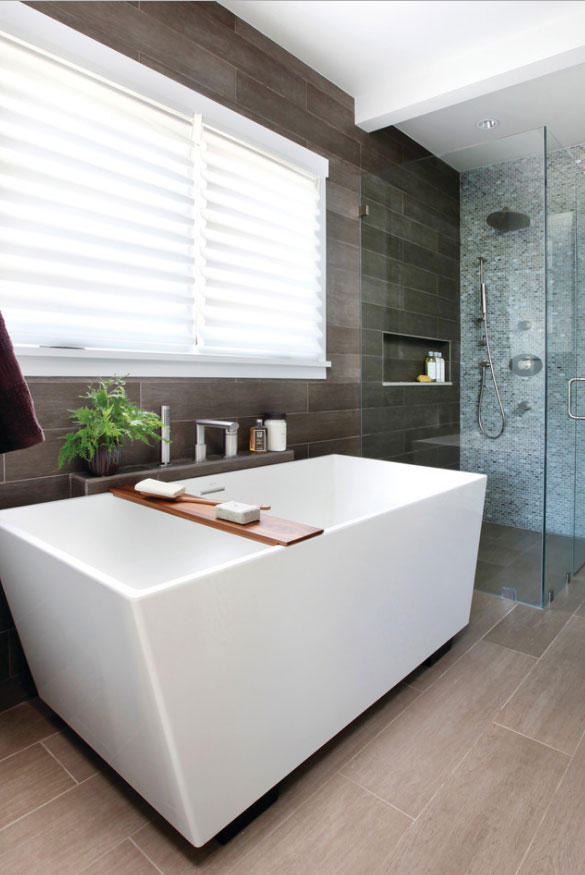 Awesome shaped tub complements the frameless glass shower.
MALIBU BEACH
This beach-style California bathroom definitely has a more unique look.
What are Frameless Glass Shower Doors?
Frameless glass shower doors as just that–glass shower doors without framing. Traditional framed glass shower doors make use of metal, rubber or some other material to secure the glass along the edges. The result is a bulky look that can become an eyesore especially for small bathrooms.
A frameless shower door does away with the framing, creating a cleaner and less cluttered look. Many homeowners will also agree that a frameless shower door is less of a hassle to clean and maintain. A quick wipe is enough to get it looking sparkling clean.
But the beauty and airiness of frameless glass shower doors comes with a number of downsides. For one, the cost of a frameless shower door is much higher than that of framed doors. This is due to the increased complexity to design and install frameless glass shower doors. Secondly, these doors come with a higher risk of leaking water into other areas of the bathroom. Proper design is essential in preventing this.
With good installation and proper maintenance, a frameless glass shower door is one of the best bathroom upgrades you can make. It leaves your bathroom feeling airier, brighter and bigger.