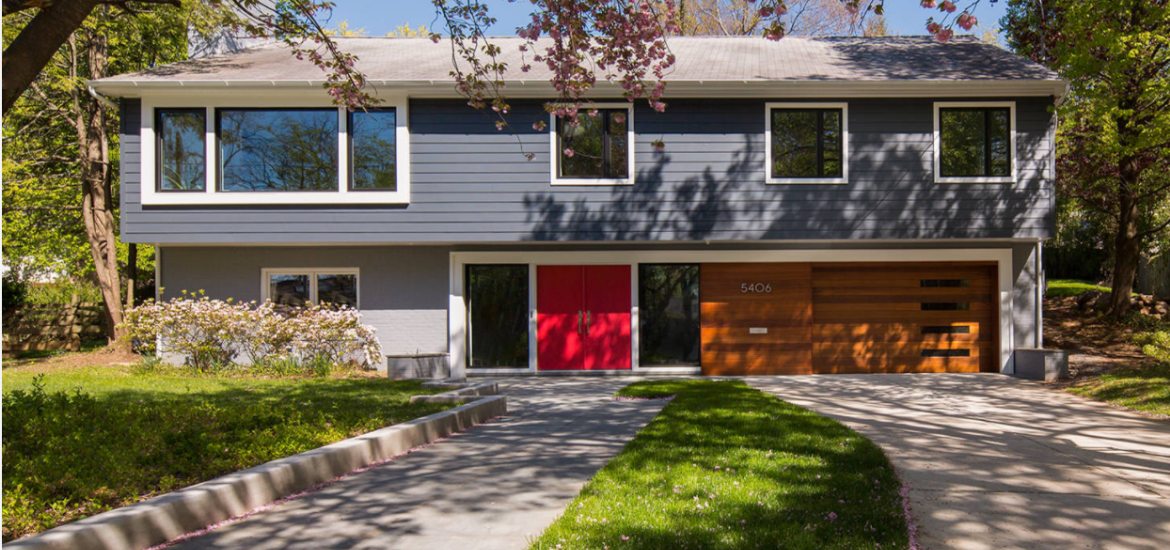 Among the cheapest and quickest ways to upgrade your house is by changing up your front door color. Regardless of the look you are going for—vibrant reds, stained woods, or monochromatic frames—these tips demonstrate how quickly you can change your home's exterior by changing your door color. Check out these pro color suggestions and find the ideal hue for your house.
WHITE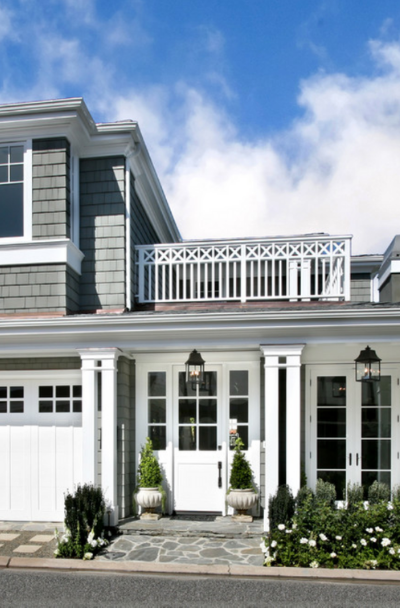 This entryway designed by JODI FLEMING DESIGN features a beautiful emerald green front door with a transom window above, providing plenty of natural light and a pop of color against the white walls.
BLUE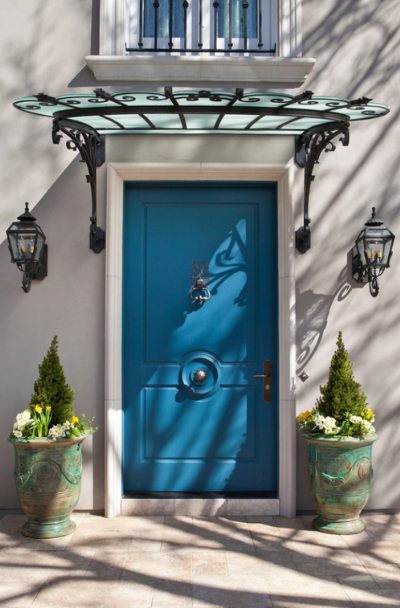 The dark navy blue front door by Linda L. Floyd, Inc., Interior Design with a brass knob and kickplate provide a classic and sophisticated look to this entryway, flanked by two lanterns. Custom painted door adorned with imported French hardware and Antique French Marquis.
GRAY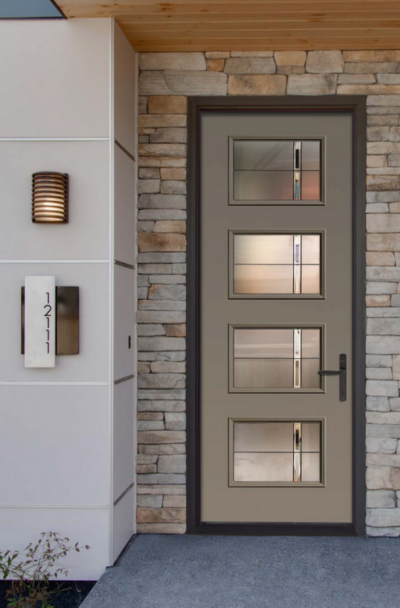 This light gray front door by Therma-Tru Doors is complemented by a matching gray roof and white trim, creating a cohesive and elegant look.
INDIGO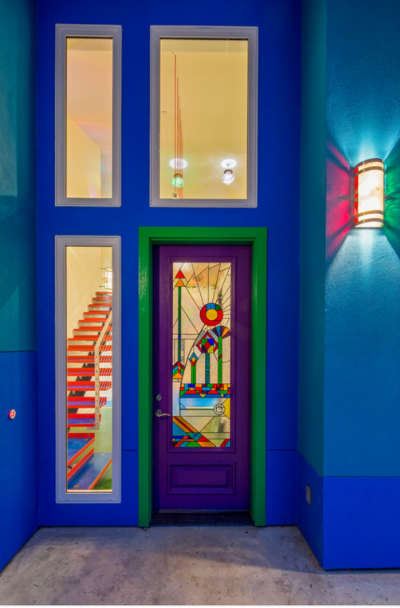 The deep blue front door by Blue Horse Building & Design of this home provides a rich and eclectic look to the entryway, with matching shutters and white trim completing the playful style.
Do's & Don'ts Of Selecting Front Door Colors
Your front door color should not be an afterthought. It is the very first thing people notice when they visit your house. Even though you can paint your front door almost any color you would like, some considerations will help you choose a shade you will love. These suggestions will help your painted front doors blend in, stand out, or even bend the rules. Additionally, if you reside in an older home, repainting a used front door is a simple weekend refresh that'll mark you big curb appeal points.
Do stick with the classics. Use a primary hue like brown, black, or grey for a look that will stand the test of time. Even dark navy, reds, and blues are timeless front door paint colors that act as neutrals. One more neutral option is staining your door rather than painting it. Check also our gallery for front door colors for beige house.
Don't be afraid of color. Some individuals are anxious about using bright colors in their decoration, but a door is a scaled-down commitment than painting a whole room or house. Why not experiment? If you have a hue that speaks to you, test it! If brights are incredibly daunting, try a rich color, like forest green, burgundy, and eggplant.
Do buy the proper paint. Because your door is subjected to external components, it is crucial to utilize the appropriate color to avoid peeling and fading later. Latex exterior paints offer weather-resistant coverage. No matter what color you select, you'll need to have a door with an exterior primer. Door-friendly exterior paints are available in an assortment of finishes, semigloss, including matte and shiny. A high gloss surface will bring out architectural specifics and show more blemishes and knicks on a door. For a forgiving front door paint surface that will hide flaws, choose a semigloss paint.
Do consider your surroundings. If you are stumped over a color for your front door, look for your home's natural area for inspiration. Greens, browns, blues, and different tones that look together in your surroundings will work nicely in your home. Using natural colors has the extra benefit of making your house look like it's part of the landscape.
Don't choose paint while indoors. Colors can look very different in various lighting conditions. When you would like to get a better idea of how it will look, paint a little swatch straight over the door.
Do allow it to be monochrome. If you have a small home, this trick is perfect for you. Visually expand your home by painting the doorstep, window frames, trim, and exterior the same color.
Don't ignore the trim. Your home trim is a prospect for painting. White is timeless, but another option is making the doorstep pop with different trim.