You've probably heard it time and time again: the most dramatic way update your home's interior is to paint it. Paint the walls. Paint the trim and woodwork. Paint your ceiling. Paint as much or as little of it as you like. A fresh coat of paint makes an old house new again. And the before and after is almost always impressive.
While it may be the fastest and most cost-effective way to transform your home, it's not always the easiest. Walk into a paint store and you will find thousands of swatches staring back at you.
Then you need to think about the amount of light in the room, the size of the room, and the trim stain or color. Choosing a paint color can get overwhelming fast.
Take a deep breath and read through our ideas for some of the more challenging rooms and painting projects in your house.
Best Colors for Bathrooms
Because bathrooms are high moisture areas, the best bathroom paint colors tend to be lighter ones. Light colors tend to work better at hiding any accumulated moisture on the wall. Another clever way to hide moisture is by choosing a paint with a glossier finish. While satin and eggshell are the most common finishes in other areas of the house, you may want to use a semi-gloss in the bathroom. No matter what type of color you choose, you may want to invest in mildew-resistant paint. The extra money may be worth it to help avoid those steamy streaks running down your bathroom walls.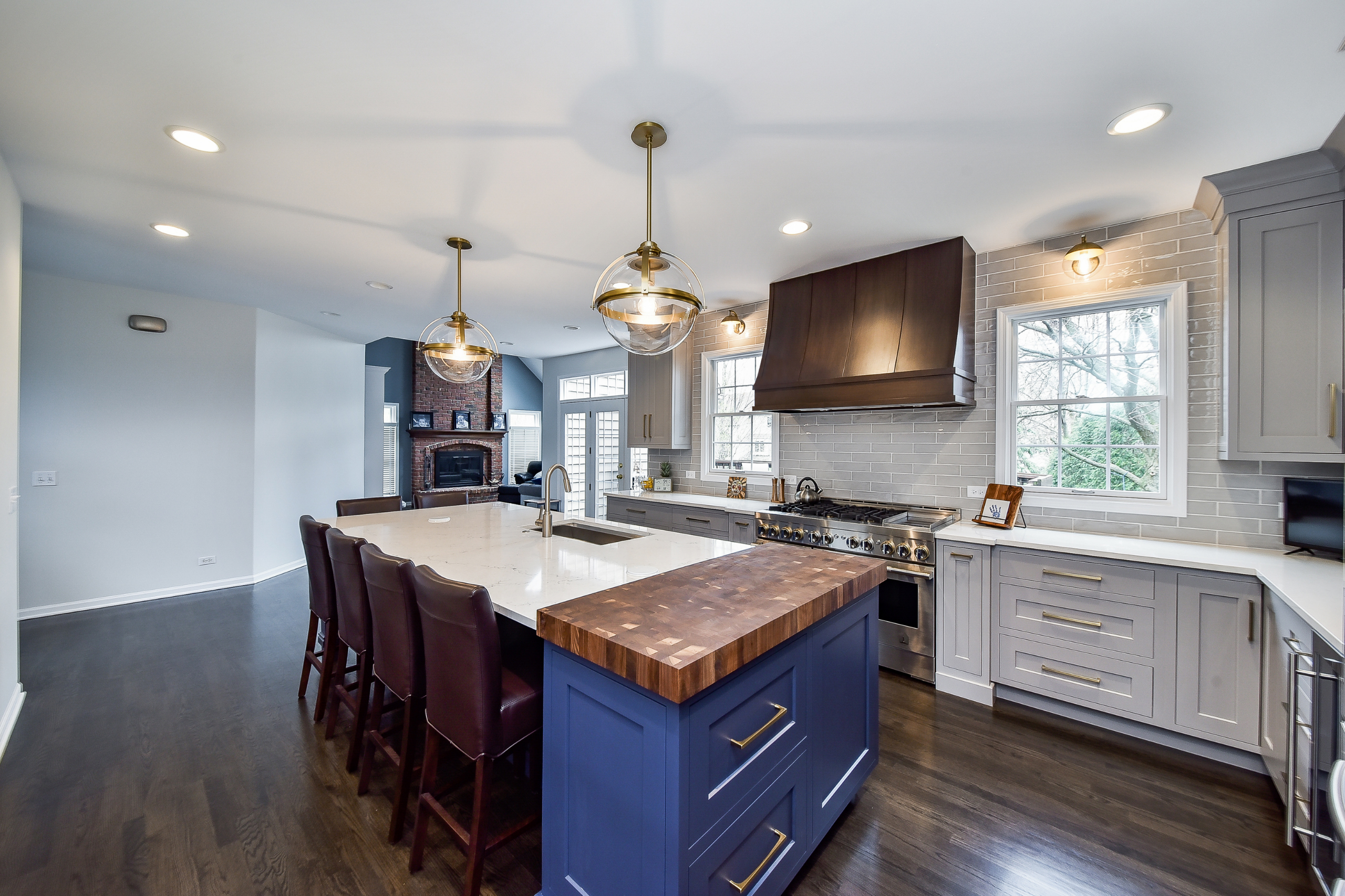 Best Colors for Dark Rooms
If you need to bring the sun into a dark room, what better choice than yellow? You can infuse a room with warmth and light even on a dreary day with this friendly color. For the color-shy, a light yellow, or white with yellow undertones would work wonders in an otherwise dingy room. For the color-confident, consider going sunny-side up with more vivid variations of this lively hue. Even the more subdued versions of this color lend a cheery outlook to any room. Yellow can't help but look bright side of life.
Sunny side aside, all light paint colors for dark rooms are great, no matter where they fall on the color spectrum. Colors with warmer undertones, will add, you guessed it, warmth, a quality sometimes missing in light-limited rooms. It's important to consider the undertones in your color choices. Cool grays may look sleek in a sun-drenched room, but sterile in a room with little to no light. Warm grays on the other hand, lend a modern touch, minus the sterility.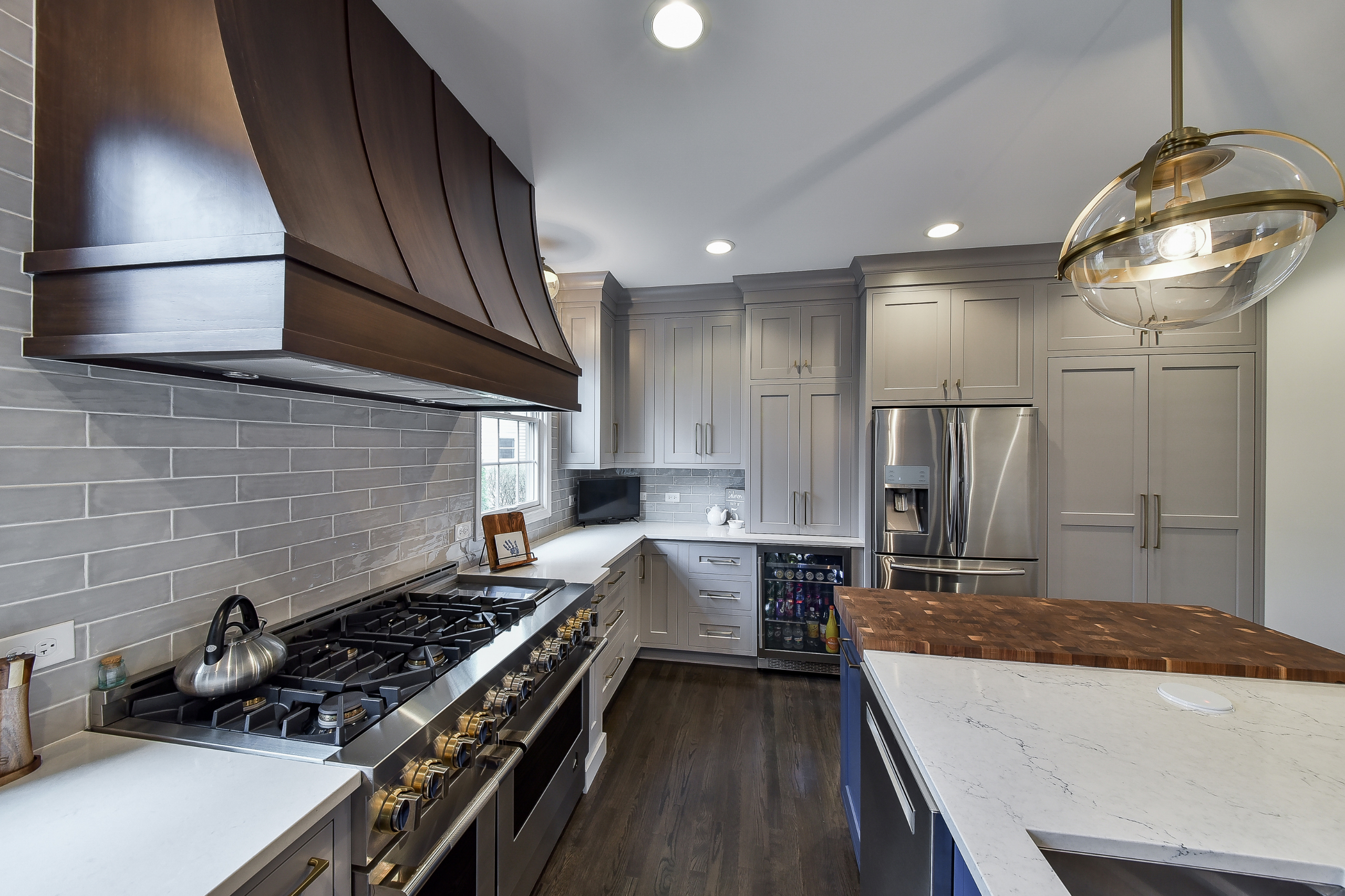 Traditionally, light colors are best for dark rooms, but honestly, it's all about preference. Sure, light colors will reflect more light, opening a dark space, but to make this work, you should add light to the room, either lamps or ample overhead lighting. But perhaps you'd rather have a room feel as though it wraps itself around you like a warm blanket. If cozy is what you want deep, rich colors are what you're looking for.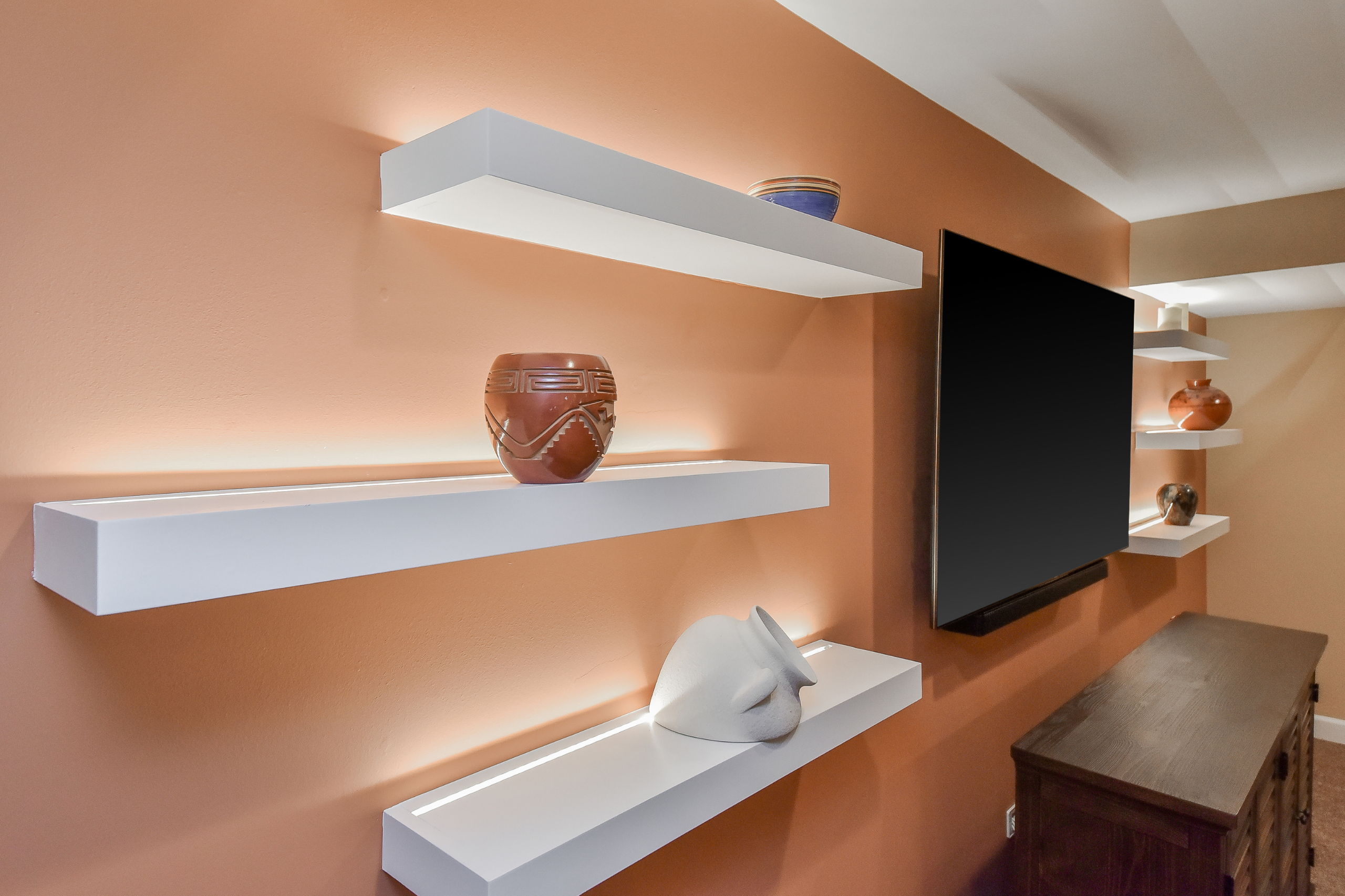 Best Colors for Trim and Woodwork
While white is the obvious choice for trim color, choosing the perfect white trim color can be daunting. There are hundreds of shades of white paint, believe it or not. Again, you need to look at the undertones. White paint colors can have as many undertones as there are colors so look carefully. Compare the swatches to your existing colors. Bright white trim colors can anchor a high contrast, vibrant feel. Creamy or off-white paint lends a more antique, warm feel.
While white is most common, it certainly isn't your only option for trim. To add a modern feel to the sometimes-overwhelming feel of wood wainscoting and trim, you can paint the walls and trim the same color. You create the illusion of a larger space, while maintaining the texture and depth of the woodwork. The effect is particularly punchy when used with a vibrant hue.
Want a classic look with a little bit of edge: go black. Black is the perfect contrast to subtle neutrals. Black doors also pair well with white trim. The classic combination dresses up any decor. Like whites, you'll have several black options from which to choose. Again, pay attention to the undertone and the intensity of the color. More muted blacks can give you a sharp look without overwhelming a space.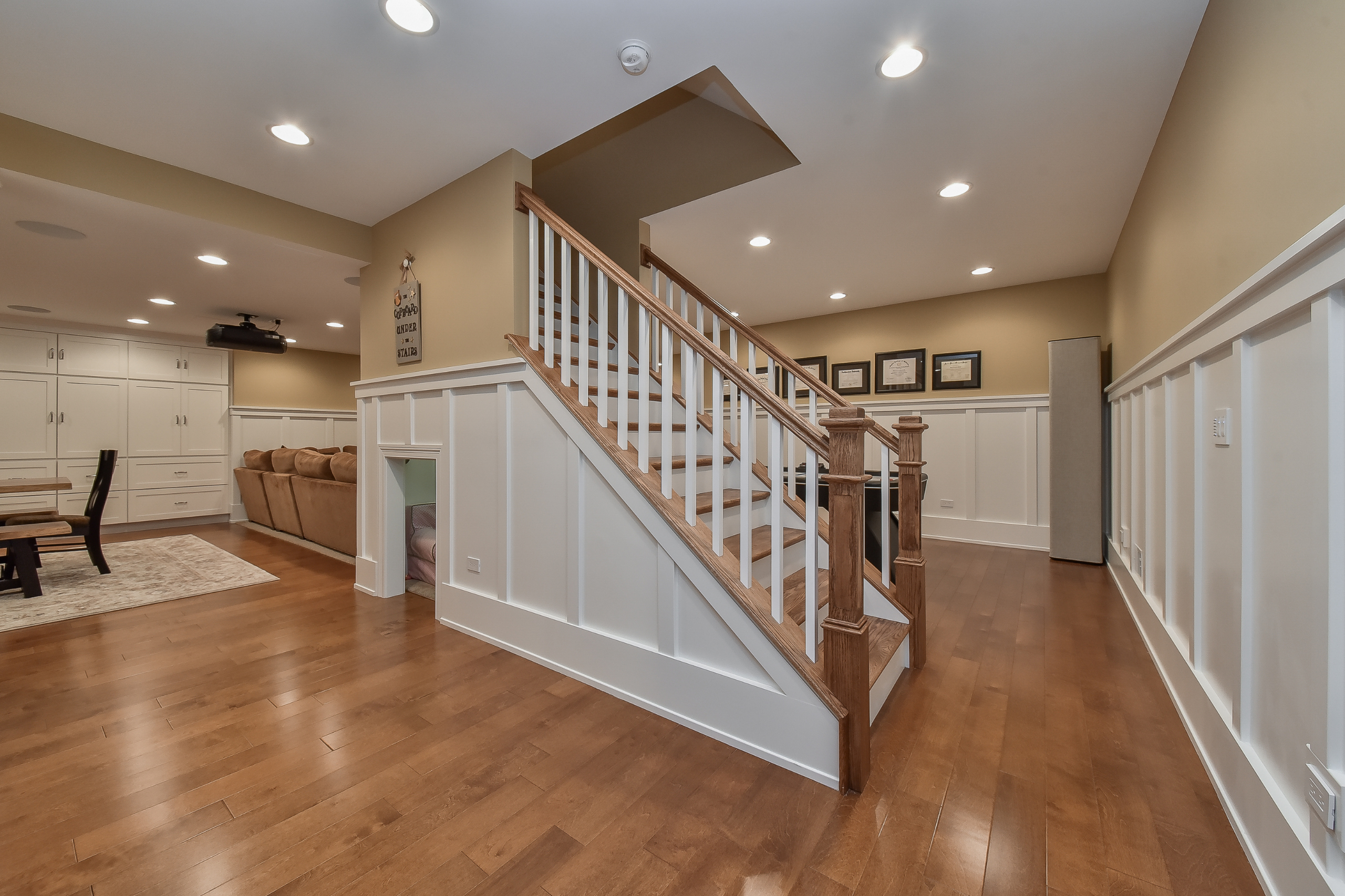 Not sure about black, but bored with white? Go gray. A popular choice for just about everything from walls to cabinets, gray is also trending with trim. It's non-traditional without, but as a neutral color, it still invokes a classic sense of style. For a pop of color, instead of a palette of color across your walls, paint your trim a non-traditional color.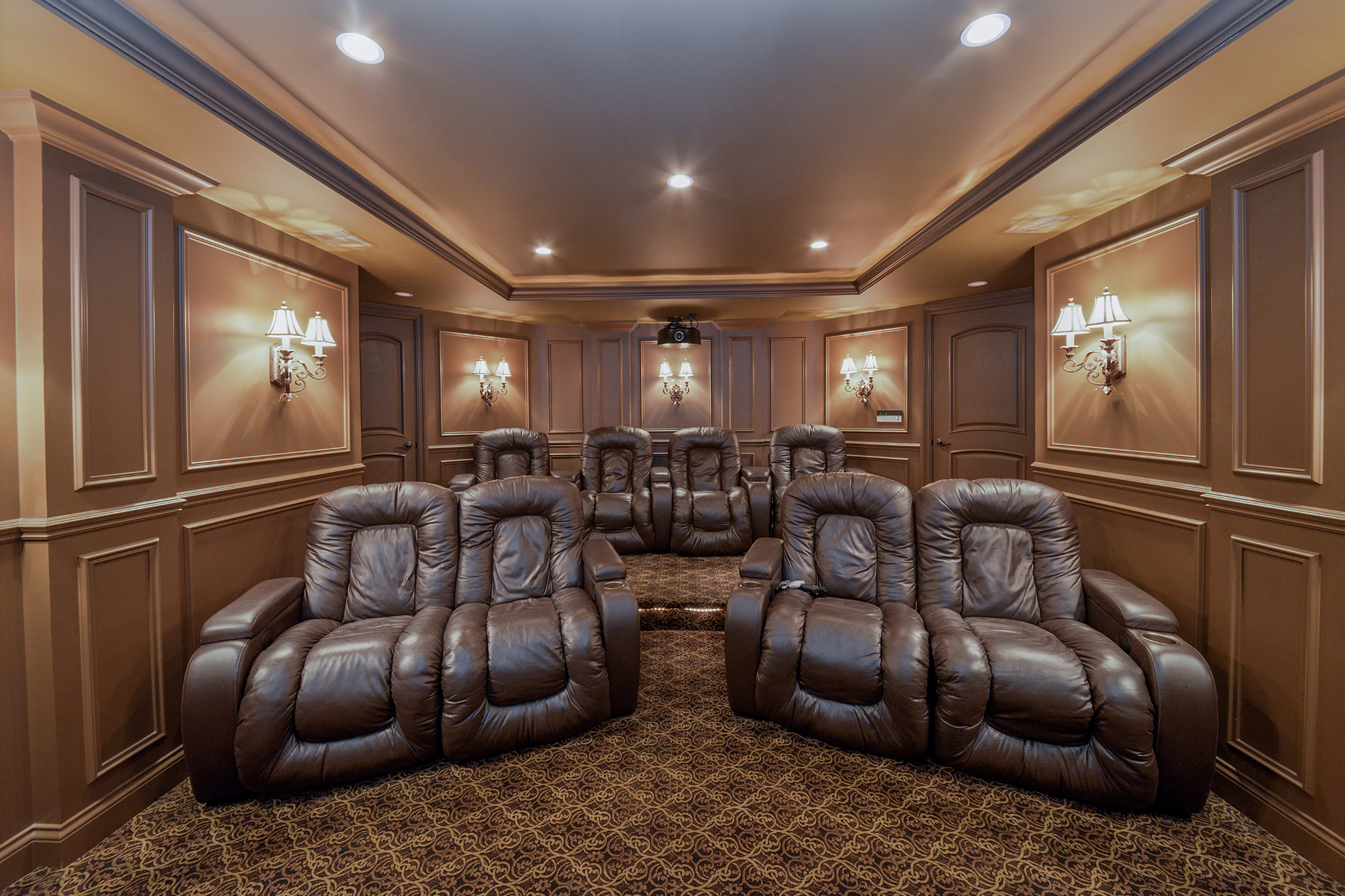 Best Colors for Ceilings
You probably didn't think about what color to paint a ceiling. But, don't overlook the what's over your head! Ceilings don't actually have to be white. And picking another color doesn't have to be overwhelming. An easy way to dress up your ceiling is simply to paint it a couple of shades lighter than your wall color. This helps give the feeling of continuity and space to a room.
Ceilings can also be a great spot to infuse a jolt of color into a room without overwhelming it. This is particularly effective in children's and teen's rooms where they may want to go extreme, but mom and dad prefer something a little less extreme. It's particularly effective against contrasting white walls, where accessories in the ceiling color can be used to accent.
Similarly, ceilings are great for the added drama that wallpaper or paint effects can add to a room without overwhelming a space.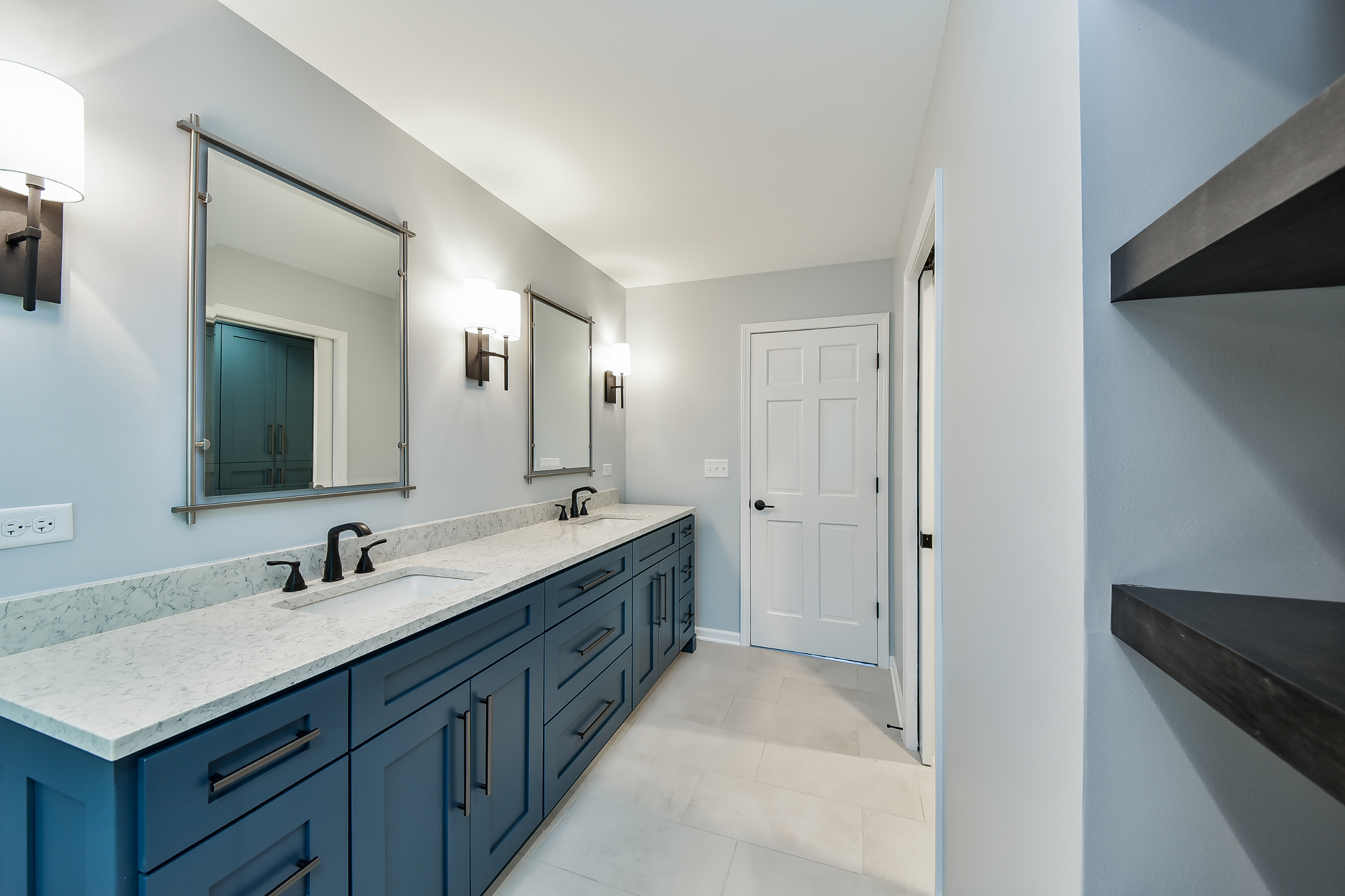 Color Overview
Cool Colors
Typically, cool colors are used to elicit calm. If you want your home to feel like an oasis, go with soft, cool colors. Of course, the deeper the color the bolder the feel. Cool colors, both light and dark, also complement the warmth of most wood tones on trim.
Green – Green paint colors are a natural choice for bringing the outdoors in. It's combination of warm and cool undertones create an inviting atmosphere. Its fresh quality lends itself to both modern and transitional decor.
Blue – See yourself seaside? Even if you're landlocked, you can bring the shore indoors with this enduring color. Dark blues like navy are striking, yet classic against both wood and white trim. Light blue walls, covered with blue gray paint or baby blue paint, for example, can balance warm woodwork and open up a space, making any room perfect for relaxation.
Purple – Over the past couple of years, lavender has been trending. Paired with soft yellows, it feels like a garden in the home. Paired with ever popular grays, it becomes contemporary. Benjamin Moore's palette for 2017 included two shades hinting at lavender, porcelain and wet concrete. And their color of the year, shadow, was a deep gray/purple hue. Sherwin Williams' HGTV palettes include beautiful hues like temperate taupe. These new hues are a modern take on a color that used to be "just for girls."
Warm Hues
With warm colors, you're sure to create an inviting space with a lived-in feel. Whether you choose rich colors of autumn, bright and playful colors or, pastels, rooms with a warm palette welcome everyone home.
Orange – Orange paint colors are as vibrant as it gets. Depending on the shade of orange, from coral paint colors to pale orange to burnt orange, it can make a room modern, romantic to rustic. Bolder hues are striking against white trim, while spice-colored shades extend the natural feel of wood trim.
Red – It's easy to be passionate about this color. Most people love it or hate it when it comes to interior design. But if you're inclined to go bold, red paint colors are an obvious choice. It's perfect for the liveliest rooms in your home, like game rooms, or where you want to make a dramatic statement, such as a formal dining room or foyer.
Yellow – The color of the sun and as cheery as it gets, yellow paint colors are a perfect pick for when you want a light, friendly feel.
Neutral Tones
It's hard to go wrong with neutrals, like gray, tan and white. They can evoke everything from serenity to warmth, depending on the undertones. And they go with just about everything, including each other. You should be sure you know the undertones of the neutral you pick. White isn't just white. It can have any undertone in the color wheel. The best way to assess the undertones of your chosen color is to compare it with other similar colors and compare it to items in your home, furniture, trim, curtains, etc.
Gray – Gray paint colors have been the choice for homeowners who want trendy interiors without making too bold of a statement. Cool grays create a sleek, contemporary space, while warm grays, add a touch of the trend without going too cool. Gray paint can transform a traditional space to a modern one and add warmth contemporary lines. It's safe to say that the love for gray is here to stay.
Tan – You can't go wrong with a classic tan. Whether you prefer cooler taupe or warm beiges, tans are timeless in every home and coordinate seamlessly with most stained and painted woodwork.
White – If a clean look is what you are going for, a fresh coat of a crisp white paint does the job. And you don't have to limit your love of white to walls. Like gray, white updates traditional woodwork, but is a bit safer choice because it goes with just about every color you can find at the paint store.
Sample, Sample, Sample
When choosing your colors, take as many swatches as you need, they do not cost a thing. Once you have your color narrowed down from swatches, buy a reasonable number of samples, about three or so. Paint a 3×3 square in different areas of your room so you can see the paint in different lights.
Professional Color Palettes
Still stuck? Can't decide? It's no surprise as there are thousands of colors to choose from. Get out of the rut and let professionals do it for you. Most paint stores offer color palettes, groups of colors that complement each other. It takes virtually all of the guesswork out of it for you. Color conundrum solved. Now you just have to decide which room to start with!
Other Great Articles to Read: