Door trim ideas are a fast, simple, and practical approach to add dramatic appeal. Installing trim around a door—regardless of whether old or recently installed—is a snappy method to give your home a facelift. A home's door establishes a vital first impression, and the processes by which we decide to complement it can have a significant effect between an extraordinary inviting and incredibly dismal greeting.
Custom door producers have utilized trim work to decorate homes and public structures for many years. Indeed, trim work also furnishes your living space with a completed look. In addition, you can use exterior front door trim ideas to make an aesthetic statement or an artistic expression. Here are a few door trim ideas to consider when hoping to add more style to your doors.
TRANSITIONAL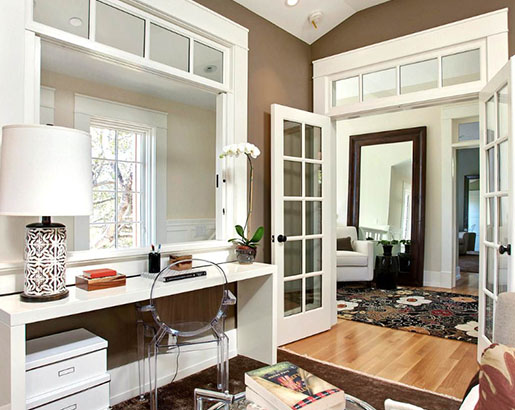 This design by Urrutia Design showcases a classic white door framed with ornate trim in a traditional style. The white color complements the dark wood flooring and neutral walls.
SHINGLE STYLE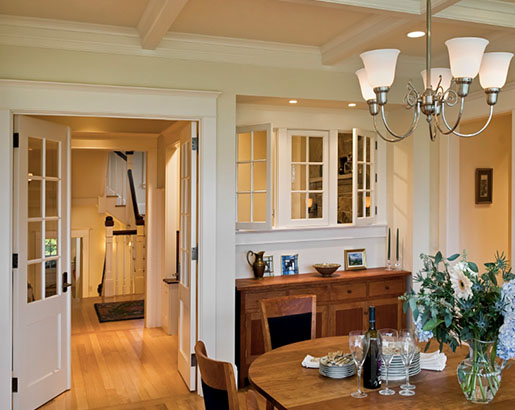 A modern take on the door trim, this design by Smith & Vansant Architects PC features an elegant approach with a sleek white casing surrounding a glass door. The black accent on the door knob and hinges adds a nice touch.
ELEGANT CURVE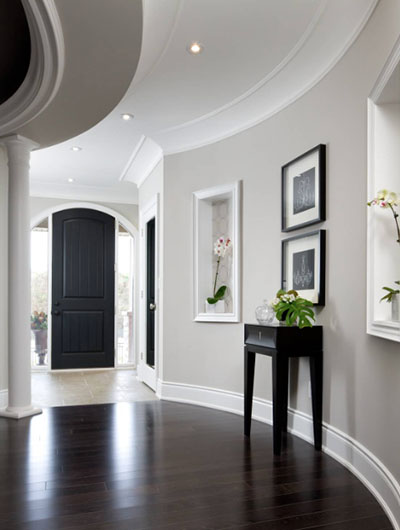 This design by Jane Lockhart Interior Design features a door with a rustic and earthy feel with stained wood trim and a carved wooden door handle. The matching wood flooring and exposed brick wall create a cohesive look.
VICTORIAN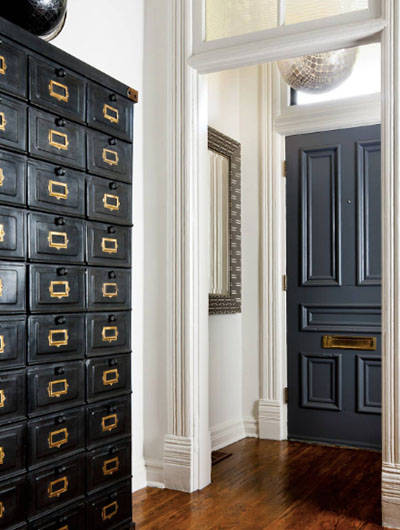 The door in this design by Toronto Interior Design Group has a simple, modern design with clean lines and a dark wood frame. The white walls provide a nice contrast and highlight the dark wood trim.
SQUARE EDGE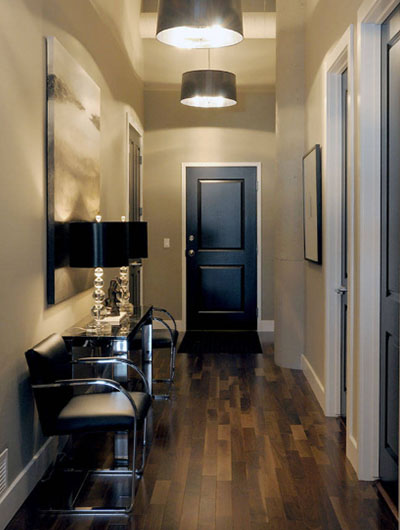 The door trim in this design by Atmosphere Interior Design Inc. is in a simple and modern style with a dark wood frame that pops against the white walls. The added detail of the metal door handle and hinges adds an industrial touch.
FRENCH DOORS
This design by Martha O'Hara Interiors features a stained wood door with a matching wood trim that blends in with the natural wood flooring. The black door handle and hinges add a nice contrast.
Other Door Trim Ideas To Consider
Backbands. In general, you can apply these on doors and windows, collectively or independently, or to enhance a room. Also, you can use them generally to add overall depth and width on the external edge of the casing.
Door Header Trim Ideas And Top Cap. In particular, you can use these as a pediment above the door and window frames. Moreover, they run parallel to the opening above mitered edges to fill in as a height enhancer to the opening, or at the head support of an opening with casing.
Plinth Blocks. You can use these at the edge where the baseboard connects with the casing of the doorway. In addition, you can easily customize them to give your entrance a dramatic appeal.
Corner Blocks. Typically combined with rosettes at the corner of a top casing, these give the ideal frame shape to your door.
For custom door trim inspiration, run through historical designs. In spite of the fact that developers in the post-war housing boom didn't give much consideration to molding and trim they had previously, you can at present get extraordinary interior door trim ideas from conventional designs or varieties of the craftsman style. For instance, craftsman style homes are a wonderful canvas on which to express one's personal style and front door trim ideas, as well as to veer off from the standard form and modest representation of modern door trim ideas.
Tips For Installing Door Trim Ideas
For an expert and exquisite look, it is important to keep in mind that you get your inside door trim ideas installed by a professional. In addition, consider blending in some elegant pattern designs for that amazing impact.
BEACH STYLE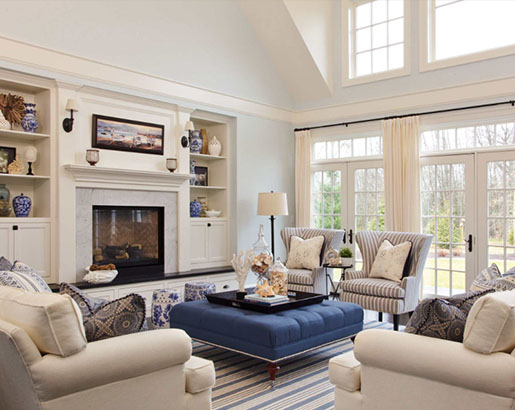 The door in this design by Garrison Hullinger Interior Design Inc. is framed by a rustic wood trim with a distressed finish, adding a touch of warmth and character to the space. The light wood flooring and neutral walls complement the wood trim.
ENGLISH COUNTRY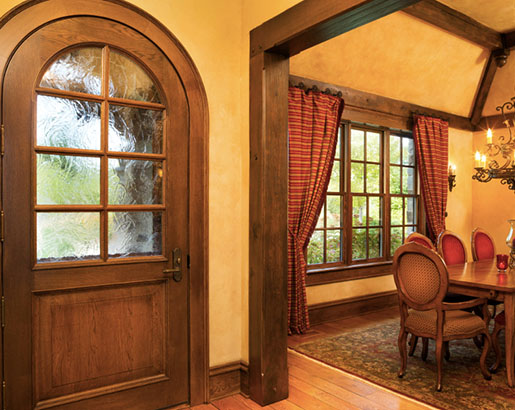 This design by Kyle Hunt & Partners, Incorporated showcases a unique approach to the door trim with a combination of the brown casing and natural wood paneling on the lower half of the wall. The brown color of the casing creates a clean and traditional look.
ARCHED DOOR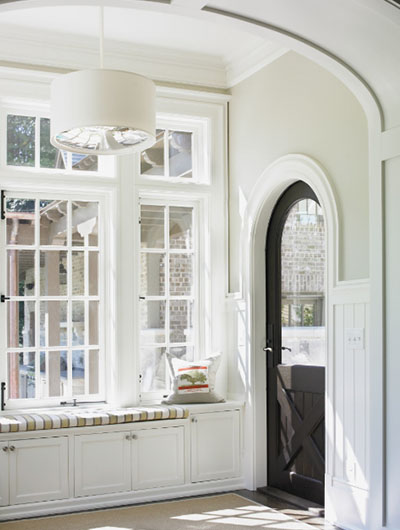 The door in this design by Brian Watford Interiors features a simple white frame that blends in with the white walls, creating a seamless and subtle look. The added detail of the glass panel on the door adds interest and texture.
Interior Door And Trim Color Ideas
Similar to numerous things in house design, a little tweak can have a major impact.
The following interior door and trim color ideas range from classic and simple to bold and extraordinary, and they all assist in setting the tone for the area.
Same As The Walls
A trim painted in the same color as the walls gives soothing and modern treatment to your interior door trim ideas. It makes a consistent look and functions great in case you intend to leave your walls bare or install pieces of art.
Darker Than The Walls
Painting the trim darker than the walls gives it a crisp and modern look. Moreover, it works in any room with any type of trim.
Absolutely Unexpected Colors
Gray and beige are decent. But so is lavender paired with a yellow wall. The result is an area that is simultaneously rich and astounding and interesting. Search for hues that complement each other on the color wheel and select from those ranges.
Black
As exemplary as pure white, but more serious and exquisite. It is easier to have a fancy trim when you utilize black. It's as though it brings out the family heritage and history of a house.
Natural Wood
Numerous individuals believe that all genuine wood trim is sacred. It isn't. Excellent, well-maintained wood is delightful, but don't hesitate to paint regular wood if that is your preference. It's merely a matter of individual taste.
Brilliant White
Brilliant white trim is the default, but it ought to be as purposeful a decision as anything else. It is fresh and crisp looking, and it regularly includes a feeling of geometry.
CUSTOM WOOD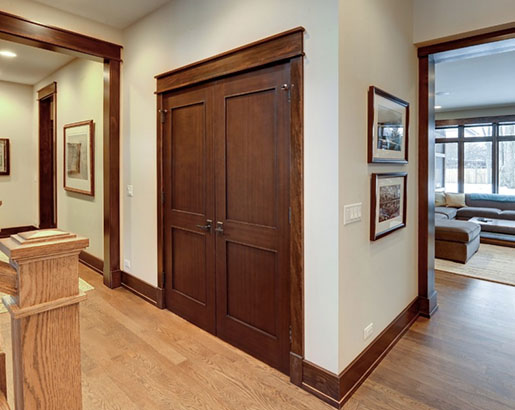 This design by Doors For Builders Inc features a door with a classic white frame and a transom window above, framed by a simple white casing. The added detail of the transom window adds height and interest to the space.
RUSTIC
The door in this design by Hoedemaker Pfeiffer features a unique design with a combination of white and natural wood trim, creating a contemporary look. The white color of the casing blends in with the white walls, creating a subtle look.
CONTEMPORARY
The door in this design by Doors For Builders Inc is framed by a sleek and minimalistic white casing, creating a contemporary look. The added detail of the black door handle and hinges adds interest and contrast.
TIMELESS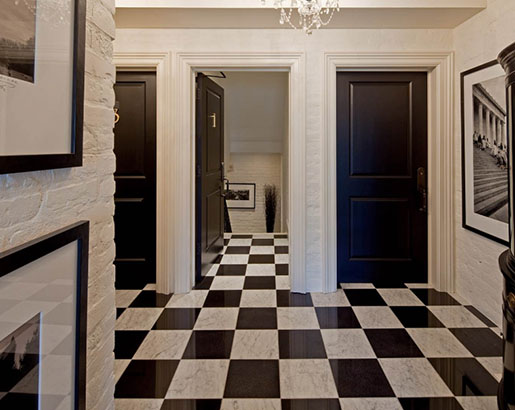 MAHOGANY DOOR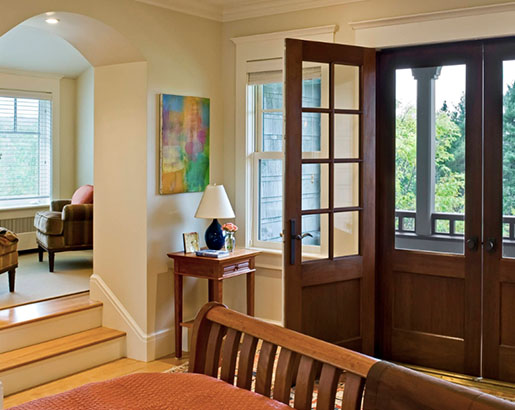 The use of contrasting colors and materials creates a striking look for this door trim. The light-stained wood against the light-colored wall and white door create a bold statement in this design by Smith & Vansant Architects PC.
How To Install Door Trim
Step 1. Stain Or Paint The Trim
With a cloth, wipe the wood with wood conditioner, stain, and polyurethane sealer, letting each coat dry before beginning the following layer. On the other hand, you can apply primer, enable it to dry, and paint the trim in your preferred color.
Step 2. Cut The Trim To Size
At first, utilize a measuring tape to know the size around the door. Next, utilize a miter saw to cut the trim to that size, considering a 1/8″ reveal on the entryway. Finally, cut the edges at 45-degree angles to fit around the frame of the door.
Step 3. Stick The Ends Together
First, lay the trim on the floor following the shape of the door. Then, put wood glue to the cut side of the trim and fit the two ends together.
Step 4. Install The Trim
Drill a tiny pilot hole through the highest point of the trim. After that, put a screw into the pilot hole. At that point, utilize a finish nail gun to put a finish nail into the other corner. Finally, nail the remainder of the trim into place.
MUD ROOM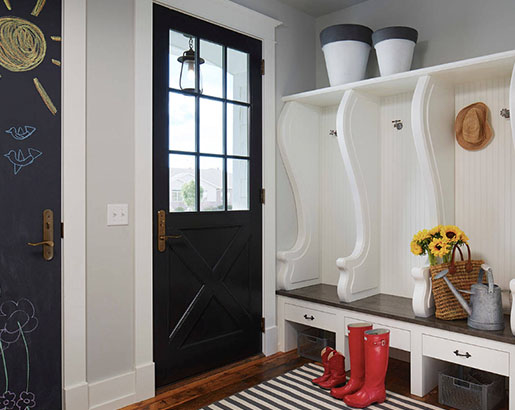 This door trim by Martha O'Hara Interiors is a perfect example of a minimalist design. The simple lines and absence of ornamentation create a sleek and modern look that complements the door and wall.
NEAT & CLEAN
The arched doorway with intricate molding is the focal point of this door trim by John Lum Architecture. The use of neutral colors allows the detail of the molding to stand out and adds a touch of elegance to the space.
Five Kinds Of Interior Door Trim
Prefinished fluted trim molding: This style of trim is comprised of a 5-piece preassembled set that includes a cap, casing, and rail. All you need to do is nail or glue these in place and then fill in the gaps with caulk for added insulation. The main disadvantage of this kind of door trim is that it expands when it gets hot, making it more visible. These trimmings are available in white or brown finishes, which means that if you wish to paint them, you'll need to prepare them first.
Unfinished fluted molding: All you need to do with this kind of inside door trim is sand the wood surface and then paint it in the color of your choice. Not only are they suitable for painting, but they can also be stained or varnished with a clear lacquer to provide a high-quality finish.
Full bead: This trim is formed by gluing together pieces of wood to form a single strip that provides the door with a more finished appearance. If you want to add charm, these interior door trims may be precisely what you're searching for. They come in three forms: quarter round, half-round, and full bead, and are great for adding details around windows.
Full round: These door trims are ideal if you want something basic and elegant at the same time. All you have to do with these trimmings is cut a circle out of wood or MDF and glue it to the edge of the door.
Half bead: This style of interior door trim has an intriguing pattern that mixes beads with round edges, making it great for adding interest to basic doors. Simply cut individual sections in half and glue them together with another piece directly above, making this one of the simplest kinds of trim work.
Door Header Trim And Molding Ideas
Colonial Style Door Casing
This design is common in the Colonial style found in many houses in the United States. Also, it joins a fundamental one-piece baseboard profile and a back band to make a casing with two decorated edges. Designers use a baseboard here, but you can also use a one-piece casing. Moreover, you can find back band at a home store and definitely at a lumberyard or millwork. Meanwhile, you can also make one by cutting a rabbet along one edge of a regular stop bead or another little strip.
Cove And Bead Casing
This is another customary casing manufactured utilizing a one-piece profile for the sides and a blend of four pieces to create the header. For instance, a 1×4, a little bay, and two unique sizes of bead are consolidated to make an attractive and fascinating profile along the top. Ultimately, one can utilize a more extensive 1by for the header in bigger rooms with a high ceiling.
Victorian Casing Design
This is an intricate design like those found in Victorian-style houses. In particular, utilizing 1by wood as a backer board and sticking half-round strips down the middle make this casing. For instance, designers wrap a luxurious back band to the two edges, adding bunches of twists to this profile. Finally, you can make variations of this style utilizing corner bead instead of the back band or replace the half-round with a one-piece reed or another intricately carved piece.
This is an image roundup post, curated to showcase and promote other reputable contracting companies' and their amazing work. To have any of the images removed, please reach out to us and we would be happy to do so.
Other Great Articles to Read: