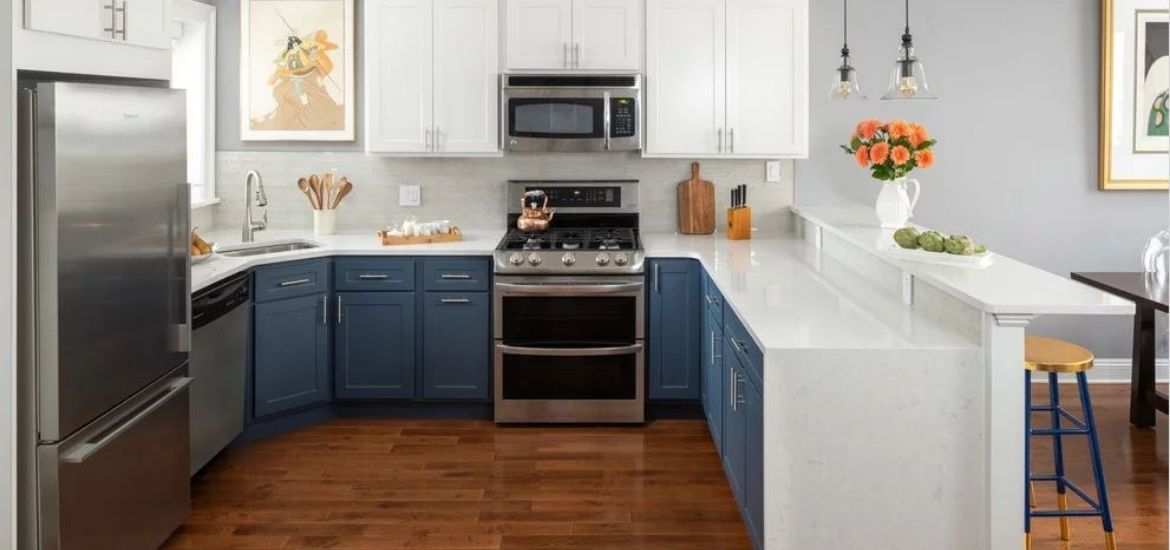 By choosing the right kitchen cabinet colors, you can give back life to your old kitchen without spending a fortune on renovations.
We understand that renovating an entire kitchen could be expensive. That is why we provide you with awesome tricks on how to make your kitchen beautiful again.
It's incredible how lovely a kitchen could be just by focusing on kitchen cabinet paint colors. There are many popular kitchen cabinet colors you can use. You can go from bold colors to more subtle hues, and you can even use kitchen cabinet color schemes. The possibilities are endless, and we bet you will enjoy this project as much as we enjoy providing unique options for you.
Hundreds Of Kitchen Cabinet Colors To Choose From
We know that America adores a white kitchen. We get it. White's clean, straightforward, orderly—and, even aficionados ought to concur. But we're here to inform you that color can be a kitchen's best companion, cleverly highlighting subtle architectural elements or transforming dated cabinetry. It can alter the complete feeling of the room. Even brightening up just one area—an island, let's say—with a refreshing tone can be a genuine mood-uplifter. Mix two colors on your cabinets, and you're on your way to a personal look. So break out typical and let color work for the room. We've pulled together 20 kitchen cabinet color to keep you going.
With hundreds (even thousands) of lovely paint colors to select from, no trip to the hardware store would be complete without a bit of buyer's hesitation. Picking the proper shades for a room in your home can be a strenuous and baffling errand — particularly if you're picking something for your kitchen cabinets. What if you go through all those steps to paint your cabinets and you end up despising the color? What if you wished you had picked a more white than a cream white? They say you can always repaint, but 'that's a lot of work! Save yourself the inconvenience and read this before you go shopping for your next project.
SOFT BLUE
Many interior designers prefer blue when it comes to kitchen cabinet colors. It comes in various shades, and it works well with both white and wood tones. If you want a simple and minimal kitchen, you can never go wrong with soft blue. It's a subtle shade that is safe, yet brings life and freshness to your kitchen cabinets. Breath of Fresh Air by Benjamin Moore is an excellent choice!
YELLOW CABINETS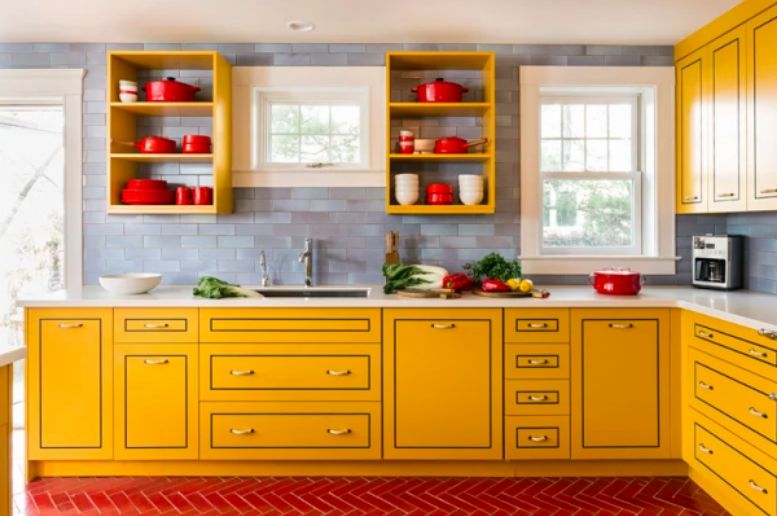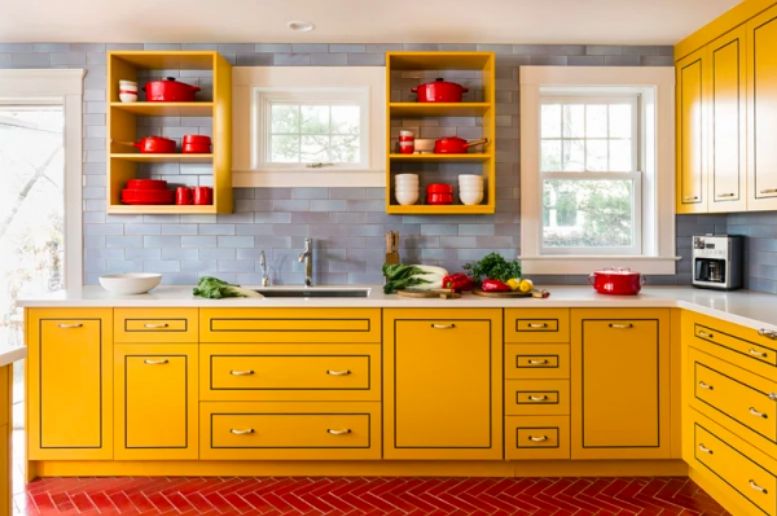 If you need a spark in your kitchen cabinet paint colors, why not go for yellow? Yellow is a bold color, and it can make your space bright, sunny, and happy. Imagine walking into your kitchen and having a glimpse of the golden sun. There's never a cloudy day at your home!
FARMHOUSE PASTEL GREEN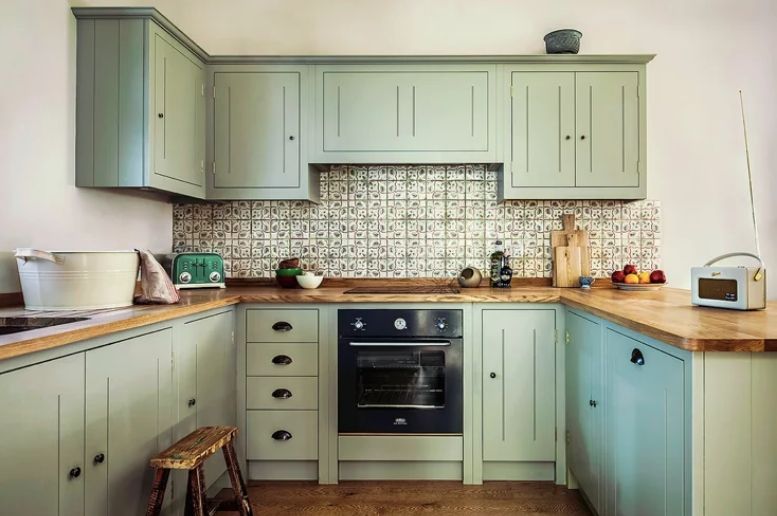 Do you want a rustic theme, but doesn't want to go with dark wood colors? The farmhouse pastel green is a dreamy version of farm life. It's a good marriage between shabby chic, rustic, and modern feels.
WHITE AND CHARCOAL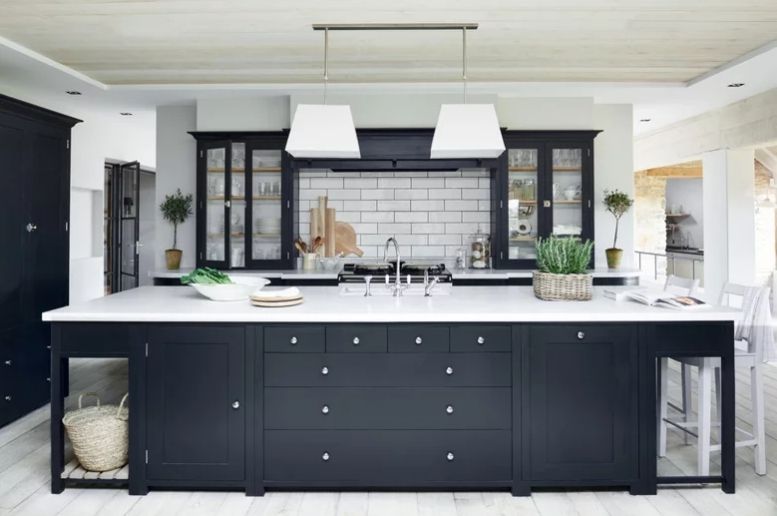 White with charcoal kitchen cabinet paint colors can turn any kitchen into a sophisticated, futuristic, yet classic space in your home. The white-charcoal combination is one of the kitchen cabinet color schemes that exude warmth and sophistication. Meet your house guests in the most charming way with these colors!
PURE WHITE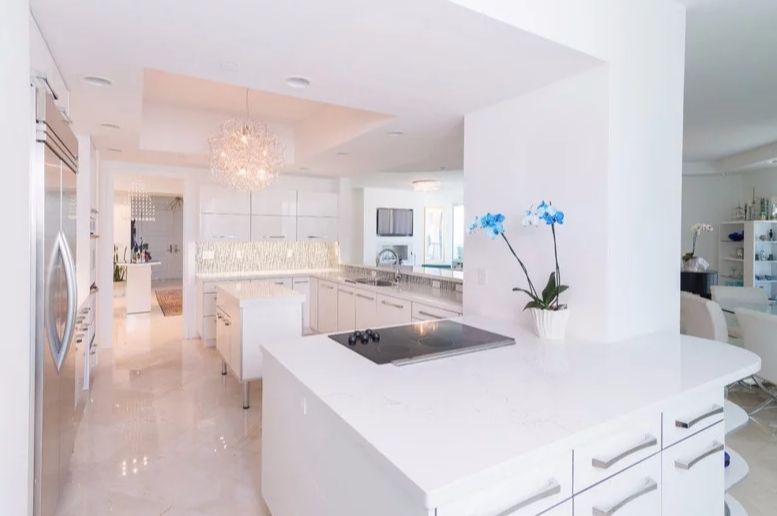 Don't want to play with color combos? We're taking what we've said earlier because who doesn't love white? You can't go wrong with pure white! White is timeless, and it will give you a lot of freedom in decorating and putting accents to your kitchen.
WHITE AND BLUE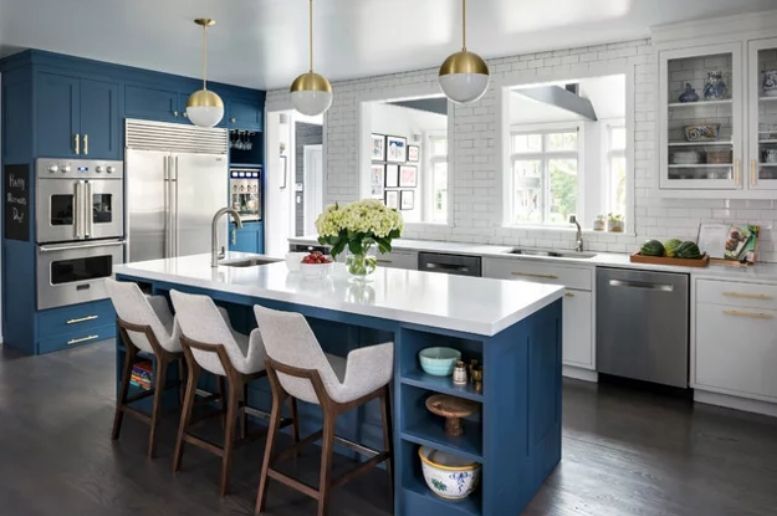 White and blue kitchen cabinet color scheme is innovative, smart, and deeply comforting. This combination will put you in a blue mood but in a great way.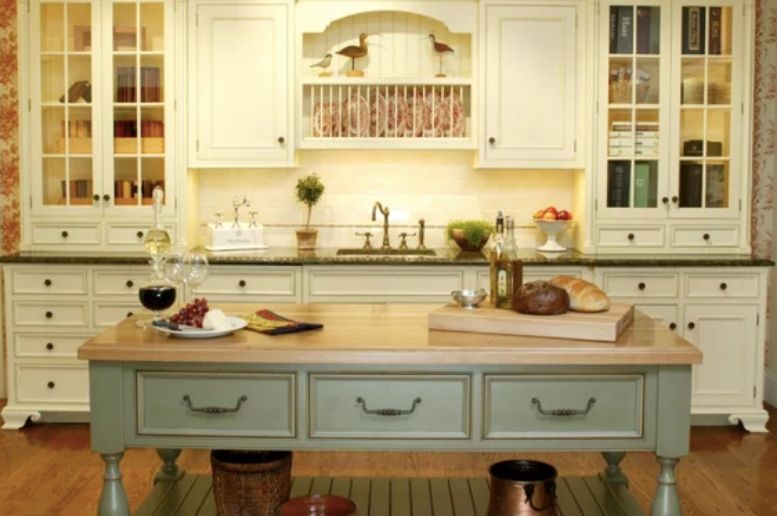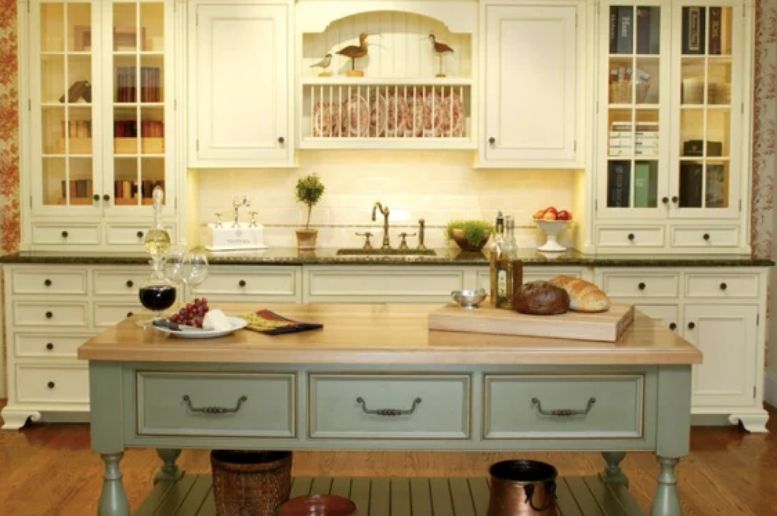 French Country kitchens are warm and casual. Kitchen cabinet paint colors in French Country incorporate creamy whites, used on both dividers and cabinets and muted blues or grays, on islands or cabinets.
BEACH VIBES
There is something innately tranquil with this shade of blue. The color of the ocean is a natural hue for the heart of the home. When choosing kitchen cabinet colors becomes a daunting task, find your peace by putting some beach vibes at the heart of your home.
PASTEL AND SOPHISTICATED GRAYS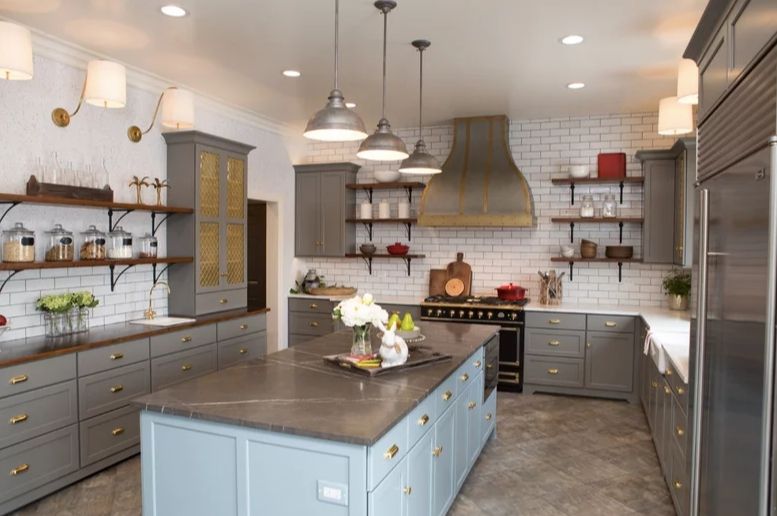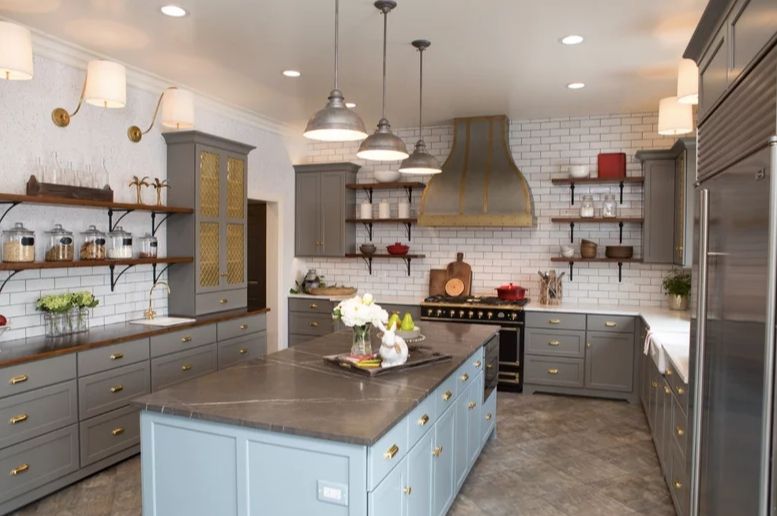 Pastel makes light gray pop! You can find sophisticated gray to fit any taste, and it's one of the easiest and safest way to style. Add your favorite hue of pastel, and you're good to go! This kitchen cabinet color scheme is a favorite for those who want to stay minimal, yet want a pop of color on their kitchen.