These gorgeous and budget-friendly 53 modern farmhouse entryway ideas and inspirations are going to have you craving to upgrade your very own area. Sometimes, it's truly amazing how affordable and simple it can be!
Having a modern farmhouse entryway is like entering a home, and it greets you with a nice hug. If you are eager to add this space in your home, we have a great collection today, which is about modern farmhouse entryway ideas with bench that are affordable and doable. All of these great spaces, regardless of how small or big, embrace you as you come home and provide you with that homey feeling. We are hoping you get completely motivated to produce a welcoming space of your own. It might be as easy as including artwork or perhaps a framed inspiring quote, a shelf, a table, a floor plant, a farmhouse entry bench, or whatever that brings you joy! You do not need to invest a lot, and you can also get from your own stuff for things to create with. Get a cup of your coffee or tea, chill out there for a while, and check these farmhouse foyer ideas out!
HERRINGBONE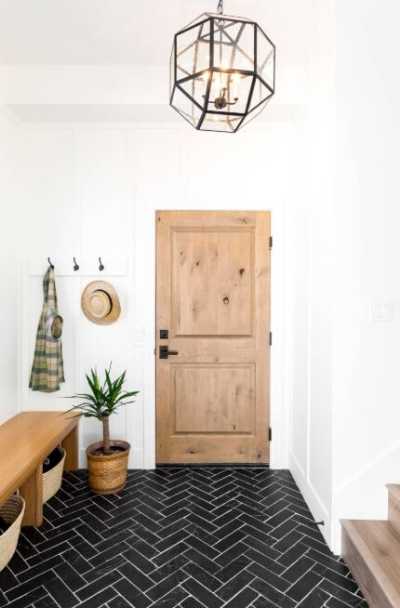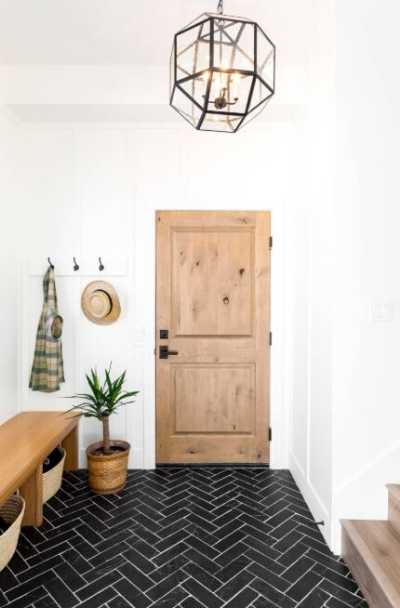 Herringbone patterned black tile, geometric light fixture, and light wood door for this entryway.
HUGE STORAGE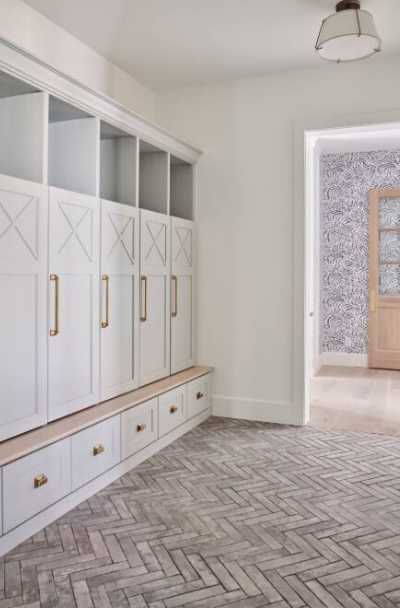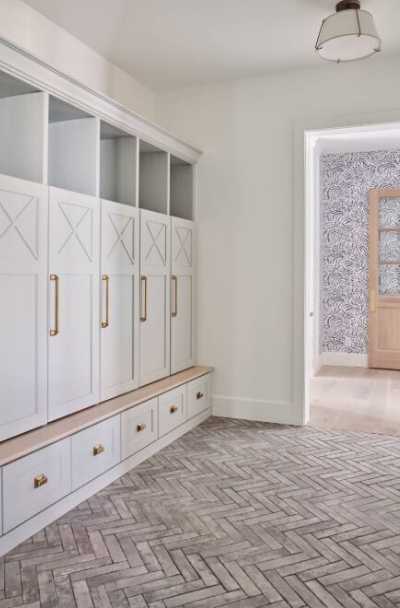 Light cabinets with plenty of storage to keep your shoes, coats, hats, and umbrellas.
STYLISH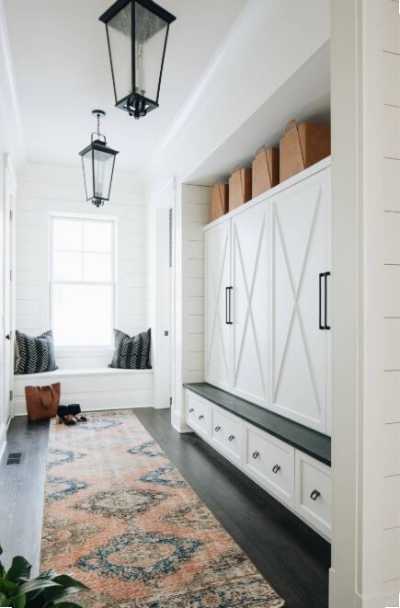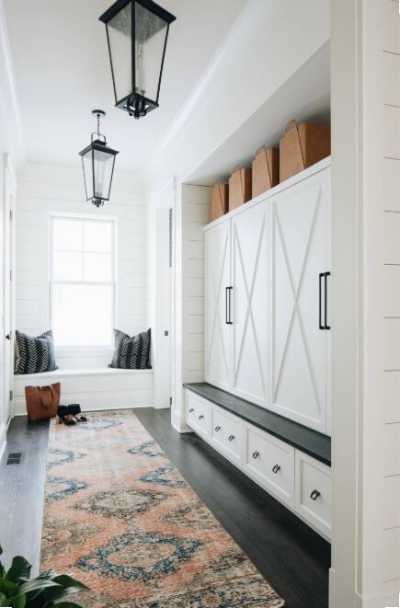 Black floor and white cabinets with black accents for this stylish farmhouse entry.
COAT HANGER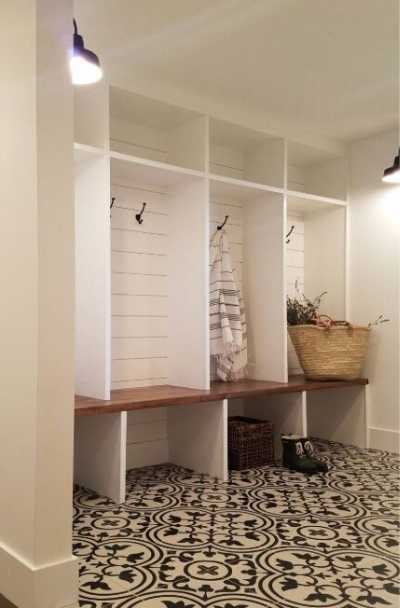 Open storage to dry your coats, clothes, or boots for rainy or snowy days.
HIS & HERS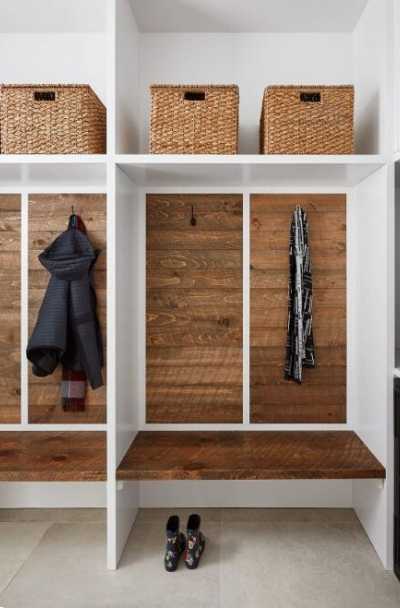 White shelves combined with wood panels and storage boxes for the farmhouse feel.
BRIGHT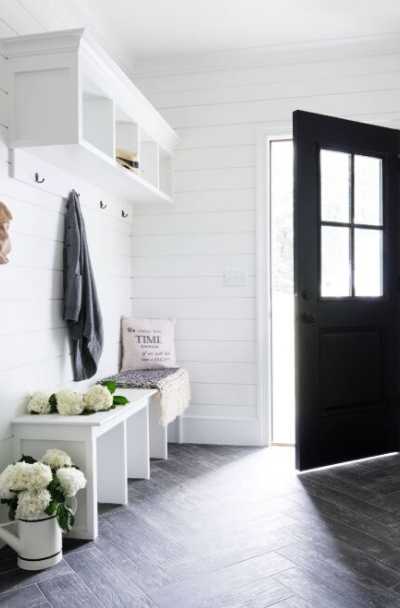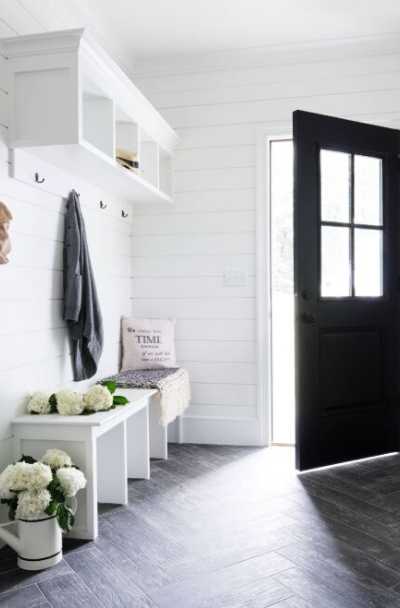 Light gray herringbone floor tiles, white chairs & walls, and black door for this entry.
INTRICATE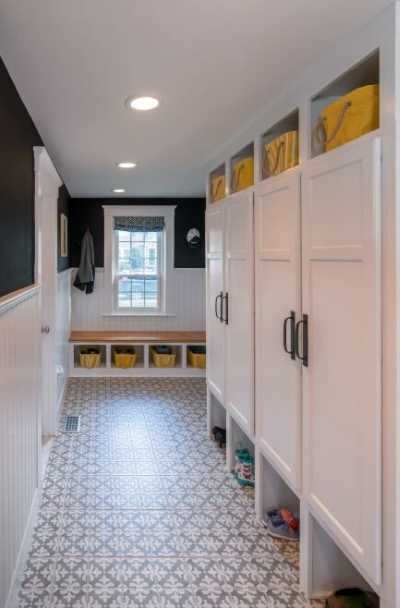 Modern farmhouse entry with intricate floor pattern and enough storage for family members.
BLACK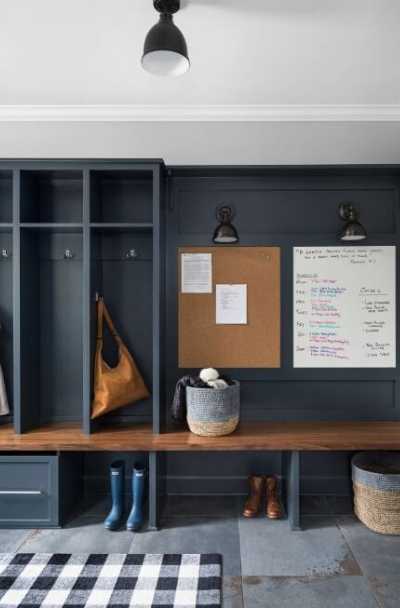 Matte black paint combined with wood accents and black and white checkered rug.
LIGHT WOOD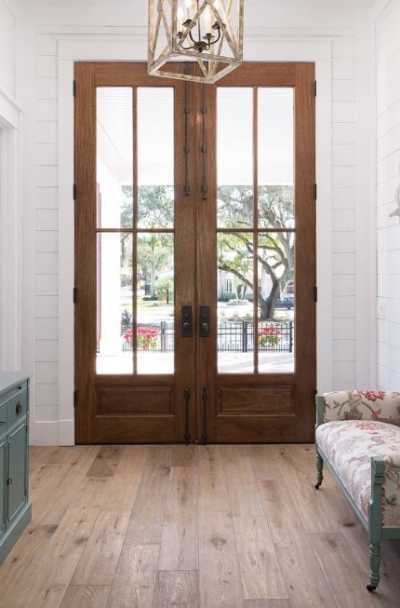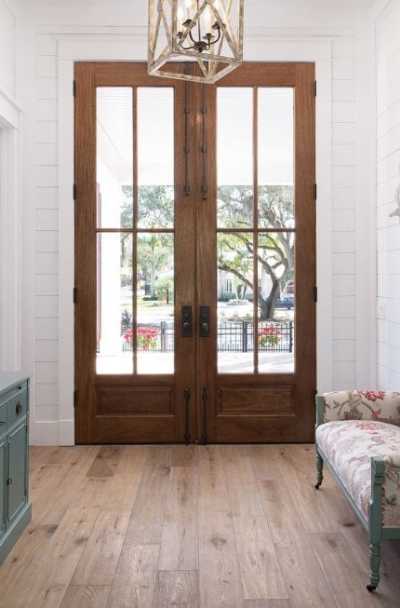 Light wood floors, huge doors, white walls, and green cabinets for this farmhouse entry.
REFRESHING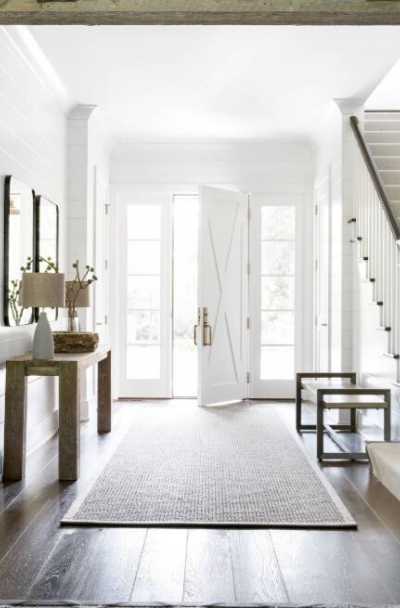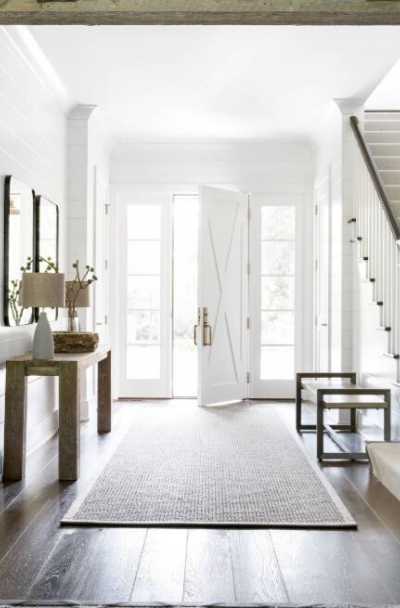 Keep it simple and minimal with a rug, side table, white paint, and clean spaces.