Are you considering to change your home's interior design? Why not get your hand on tray ceiling ideas? Surely, a redesigned ceiling can do a lot for your room's ambiance and overall feel.
Tray ceiling ideas can be an excellent improvement for your home style. Besides, there are numerous tray ceiling paint ideas that you can utilize. In fact, only a couple of changes can beautify your home and make a pleasant environment.
Numerous individuals who consider redesigning their homes don't give much thought to tray ceiling ideas but want to begin with the more evident changes.
TRANQUILITY
Painted in Benjamin Moore's Tranquility, the tray ceiling gives a peaceful and quiet vibe.
SIMPLY WHITE
CONTEMPORARY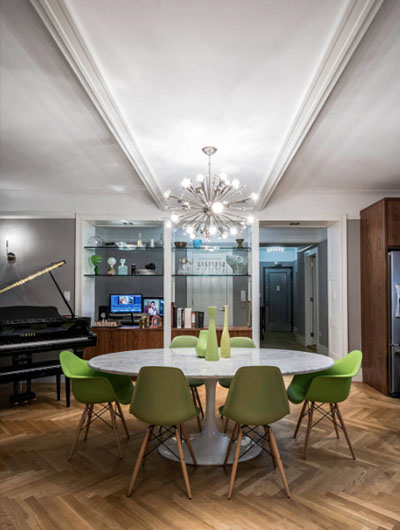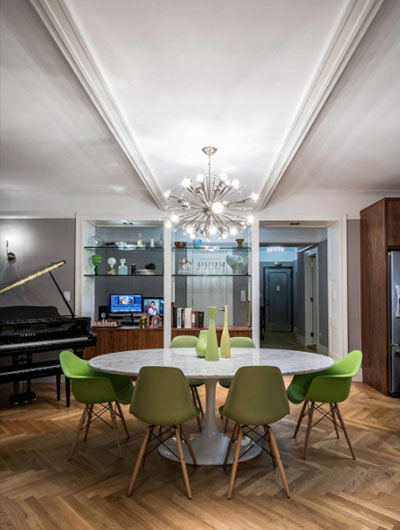 The tray ceiling looks exquisite with the beautiful chandelier.
ROUND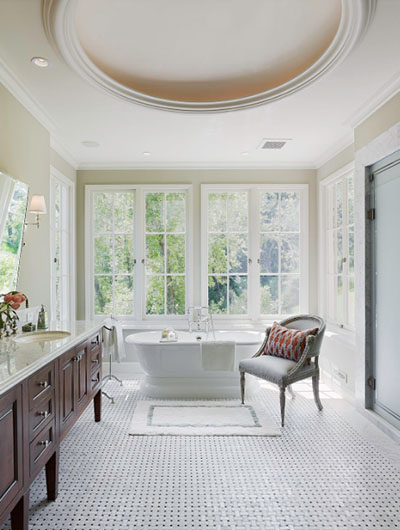 Amazing tray ceiling painted in Hickory by Martha Stewart Living.
RUSTIC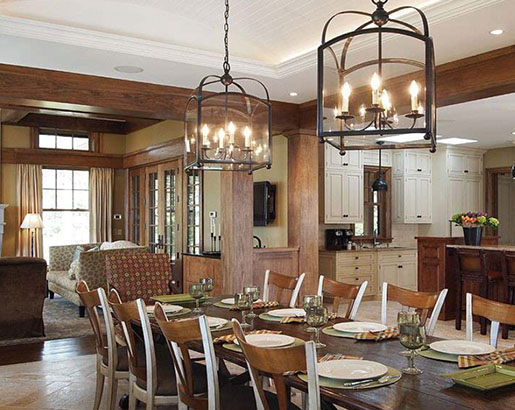 A crisp and polished look for this rustic dining room.
CHARMING
Everything in this room speaks charm and elegance.
Meanwhile, what is a tray ceiling? Notably, a ceiling is one of the fundamental components of the third dimension of space. For instance, high ceilings, level, false ceilings, slanting, and so on. Indeed, there are different ways to round your space. If you want to know more about what is a tray ceiling, read on.
When it comes to redecorating the room, what many homeowners think about first is a white, flat ceiling. As a matter of fact, this is the most utilized kind of ceiling, and particularly, it's hard to go wrong by picking this kind. In general, they want to keep it basic, without considering other potential arrangements that may invigorate and change their home and make it stylish and modern.
Ceilings come in numerous varieties. Also, you can have them colored, misted, glow, painted, and so on. Moreover, you can make inverted, recessed ceilings using various materials. In particular, a tray ceiling comprises an inlay, typically rectangular, that sits over the remainder of the ceilings. More often than not, homeowners choose to utilize a tray ceiling in rooms with a high ceiling, so the additional structural components don't overcrowd the space.
TRADITIONAL
We love the patterns and lines in this traditional bedroom.
ECLECTIC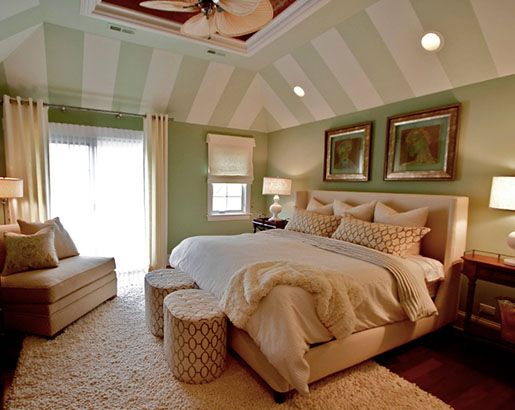 Green and white paint for a very relaxing feel.
MEDITERRANEAN
Gray and white usually feel bland, but this home office is an exception.