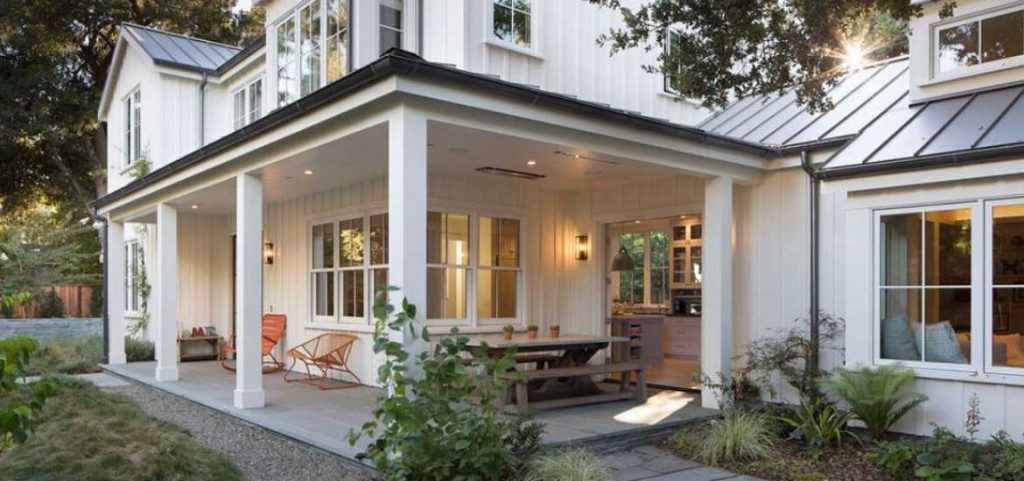 The modern farmhouse wrap around porch design is an incredible thing you need to have once you experience how comfortable it is. The concept essentially is creating an outdoor area close to the entry, which is going to be ready to replace your living room whenever the weather conditions outside are pleasant, or even when they're less than perfect in case you go for a screened porch. Several new homes are lacking a porch, and we like to say to you that not having a porch is a mistake you will regret soon after.
Check out these 17 modern farmhouse wrap around porch ideas and enjoy warm afternoons with a cup of tea or coffee on your very own porch.
COTTAGE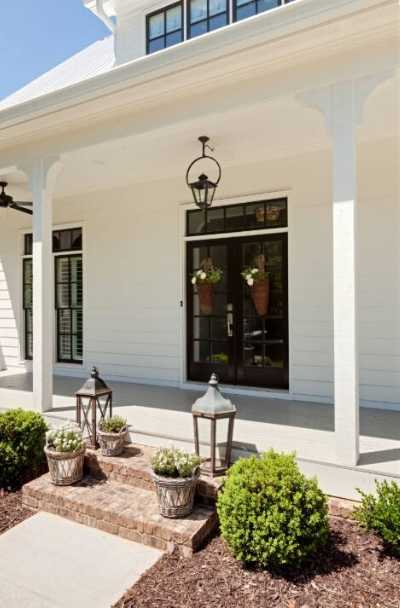 Keep it bright and inviting with white walls, minimal decor, and greeneries.
SCANDIMODERN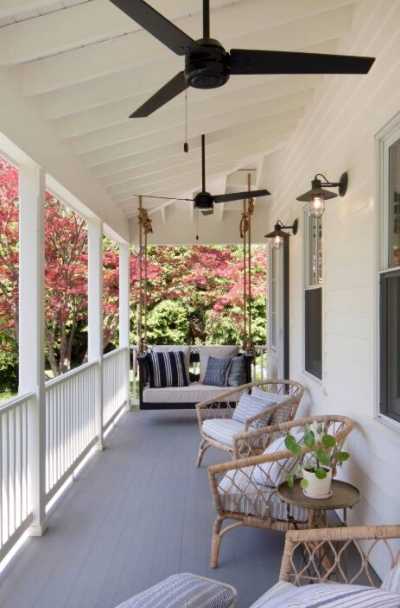 This cozy farmhouse porch makes you want to curl up with a great book.
BRIGHT
This lovely front porch is perfect for enjoying the outdoors with a cup of coffee.
REAR PORCH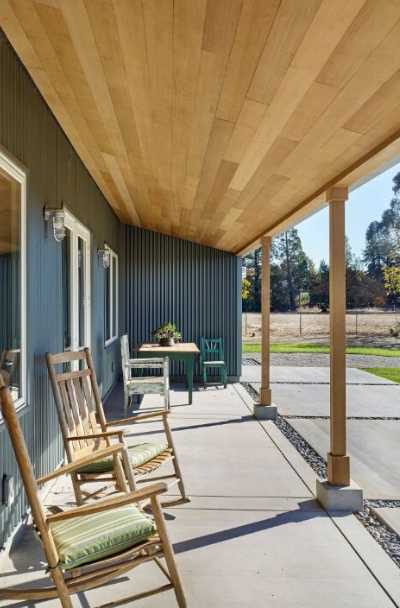 This rear porch has all you need to relax on a warm evening or sunny afternoon.
FRESH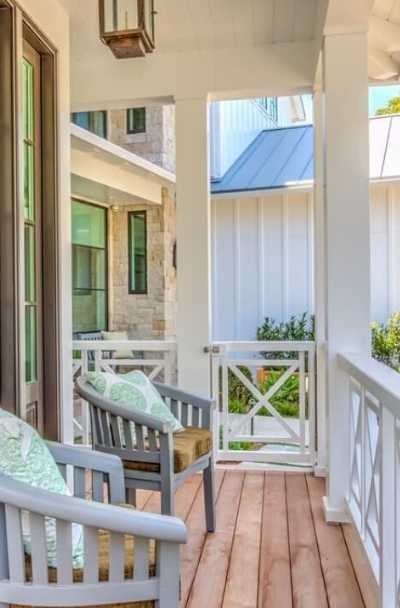 This gorgeous porch features a cozy chair to share with your loved one.
INVITING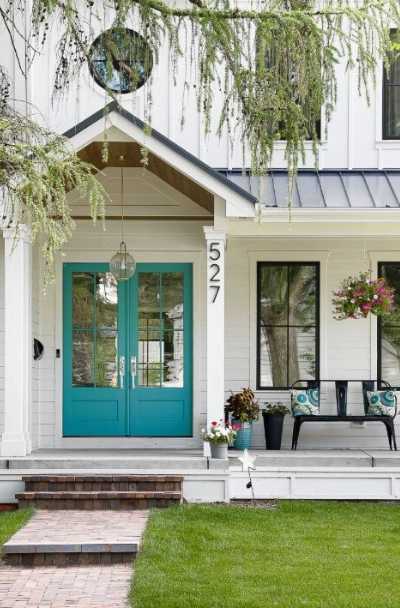 This stunning porch in Chicago features plenty of farmhouse decor.
BRICK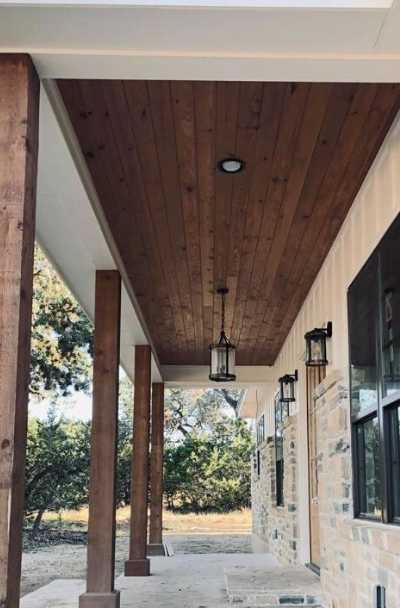 Brick walls, wood ceiling, and classic light fixtures for this farmhouse porch.
VINEYARD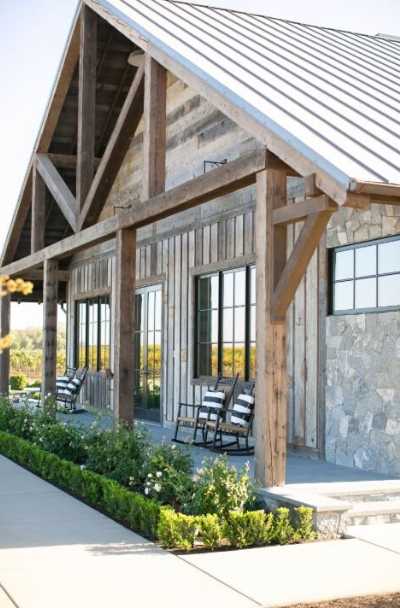 Enjoy and relax in a warm afternoon with this porch in a vineyard estate.
DAINTY
Gorgeous and dainty farmhouse porch that is perfect for entertaining.
HIGHLAND
The rocking chairs provide a comfortable spot for chilling out and relaxing.
Modern Farmhouse For Your Porch
We wish to showcase you a creative collection of exterior designs where we have featured 17 modern farmhouse wrap around porch ideas that will make you drool. They're beautiful, you simply need to take a look at them, and you will wish to take a seat with your legs on the table while experiencing the outdoors. The farmhouse porch brings a lot of comfort to the exterior.
It is not hard to feel right in your own home in a modern farmhouse style, wherever you live. The blend of homey antiques and light wood with fresh paint colors, simple lines, and industrial lighting features hits it perfect for developing an inviting home.
In order to embrace modern farmhouse style against your entryway or porch, include elements from this popular style when selecting building materials, lighting, furniture, other accent pieces, and planters. For ideas, check out the following major components of modern farmhouse style from prefab porches across the nation.
First, you may take advantage of a standing-seam metal roof, which is a mainstay for barn style house plans with wrap around porch. A sturdy material commonly employed for the roofs of barns, sheds, and countryside outbuildings, metal has proven itself in home design as a useful roofing material. It is an excellent option in case you are adding a porch and wish to set more of modern farmhouse design, as it really works effectively in conjunction with existing wood or maybe composite shingles you might have on your home's roof already.
Next, traditional wooden furniture will make you feel cozy in your house with wrap around porch. Whether you hunt down an antique or even select brand new chairs manufactured in a traditional design, look for easy, clean-lined furnishings made of wood, possibly painted or unpainted. Rocking chairs really are a farmhouse porch staple, as well as strong, shaker-style chairs.
WHITE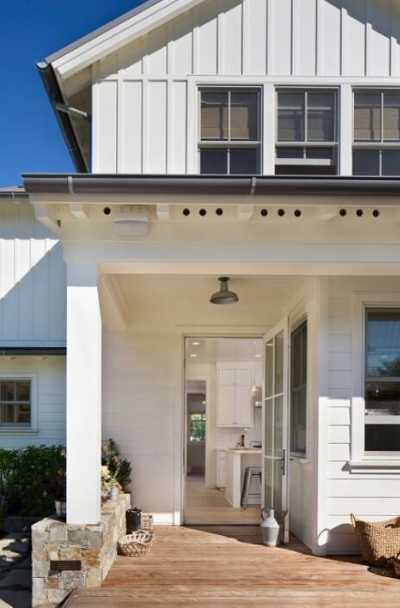 This white porch will give you all the warm and cozy feel of a farmhouse style.
WARM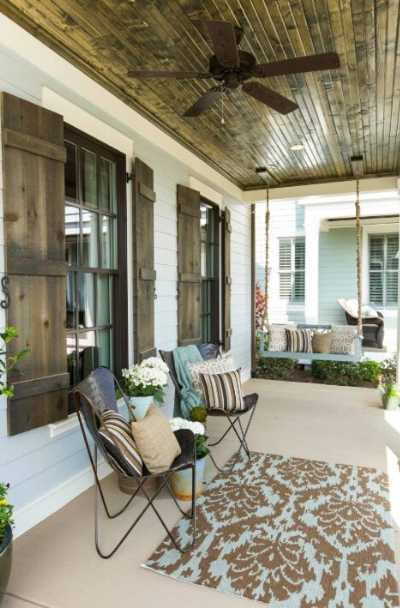 Charming porch with brown and green decors, including a beautifully patterned rug.
CRAFTSMAN
This craftsman home features lovely greens that bring you closer to nature.
COOL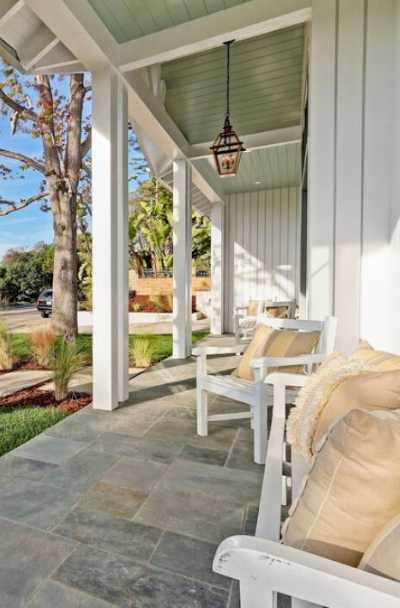 The front porch with a farmhouse exterior makes us want to stay here all day.
Advantages Of A Wrap Around Porch
Wrap-around porch house plans feature porches that "wrap around" the home, most often on two sides or all around the house. Their popularity is very easy to understand. Frequently connected with Caribbean or Southern house plans wrap around porch, these big, spacious home additions present an attractive place to loosen up, socialize, put feet up, and entertain. Moreover, when they are built properly, with design and performance in mind, they include an air of elegance and tradition to any house.
Why opt for house plans with wrap around porches? Because you will have much more porch to enjoy. This particular answer might seem too simple, but considering both tradition and evolution of the American porch during the last 100 years, it is apparent the reason these porches are among the most widely used porch designs being created now.
The porch began its run in American structure like a personal spot. This is a location to sit down in your rocker, wave at passersby, then drink cold tea or lemonade with friends and loved ones. That is why the porch's original location was at the front side of the home. For better or worse, nonetheless, sometime in the mid-twentieth century, America's porch priorities shifted from neighborhood to security. Hence, the porch began its long journey to less conspicuous areas, mostly the backyard where an individual might put up their legs, drink a cup of coffee and flip through a great book without being inconvenienced.
Today's homeowners would like the very best of both worlds: a porch that provides the promise of both privacy and neighborhood. Farmhouse with wrap around porch exactly fits the bill.
MODERN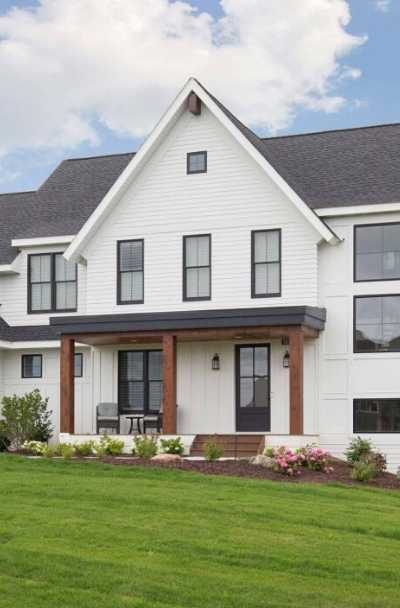 This modern farmhouse in Minneapolis features a perfect white paint and a beautiful lawn.
RANCHO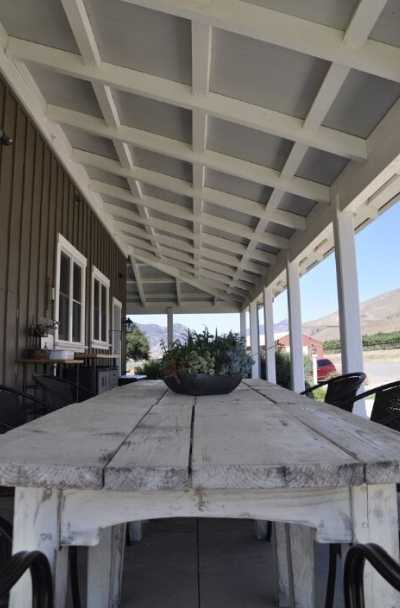 Enjoy a farmhouse living with this rustic outdoor space with distressed furniture.
Planning Your Farmhouse Wrap Around Porch
One more reason these porches are well received by homeowners is they are cozy at any time of the day. Nearly all porch owners look at the porch as being an area to enjoy the sunshine and enjoy a little downtime in the shade. A back or front porch, based on the path it faces, usually sits in sunlight for a sizable amount of the day. With homes with wrap-around porches, that's not the situation. All you've to accomplish is pick up shop, stroll nearby, and make yourself cozy once again effortlessly. Should you opt for a complete wrap-around design instead of two sides of the home, you will also get the added benefit of having the ability to enjoy two other top considerations for usual porch sitters: the sunrise, as well as the sunset.
When you have covered porch plans, there are many things you wish to take into consideration to make sure it is going to be the best porch for your house. The foremost is where you can put it. In case your porch extends all the way around your house, this is not a problem. However, if you opt for a two-sided design, you will want to take into consideration things like views, privacy, and sunsets before you build.
Be sure you have plenty of space to have your porch. You will want your porch being a minimum of six feet deep in case you would like to be comfy in your rocker, and also in case you intend to establish a table and chairs for breakfasts or maybe quiet evening meals you will wish to go much larger, a minimum of eight to ten feet wide.