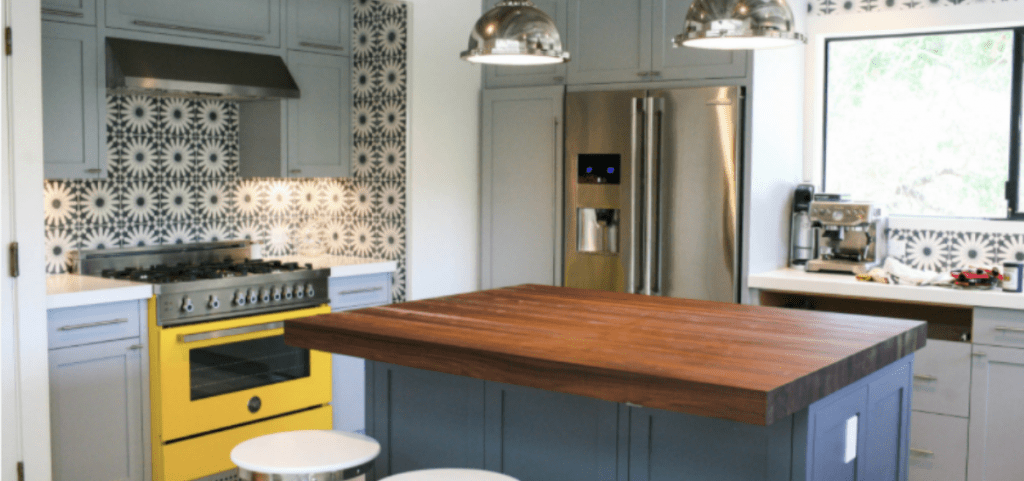 Vintage tiles can add color to any kitchen and bathroom. Now, kitchen and bathroom tiles are usually designed for easy cleaning and washing, but years ago, they came in intricate and bold designs to give any space a vivacious look. They were eye-catching and practical, and they were considered as everyday art.
Vintage tiles are making a comeback. That is if they ever left. Now, more people appreciate the styles of past generations. From walls, floors, and backsplashes, vintage tiles are here again.
You can find authentic vintage tiles at antique shops or salvage yards, with their price depending on their condition, style, and size. Some go to auction houses, where prices can go as high as $50,000 for a small set of vintage tiles.
If you live in a house where vintage tiles are already installed, then you are lucky as you no longer have to spend on the renovation. You only have to work on the paint colors and maybe some accessories to achieve the look that will go well with your tiles.
If going authentic is out the question because of cost, you can go with vintage-looking tiles. Ceramic tiles are great for this as they come in vintage designs. The durability of ceramic makes them the best choice as floor tiles. You can also arrange them in patterns popular during the old days to make them look more vintage.
DECORATIVE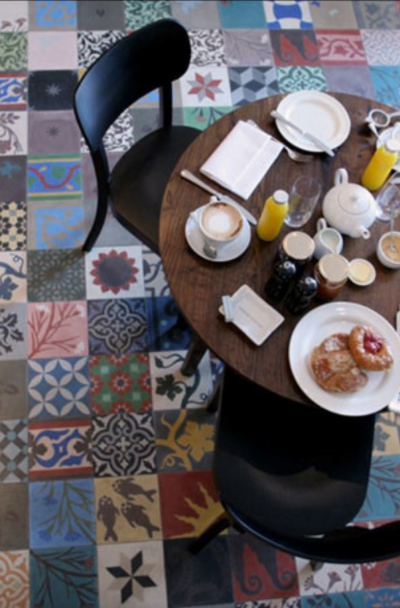 These Spanish vintage tiles are outstanding and unique.
MEDITERRANEAN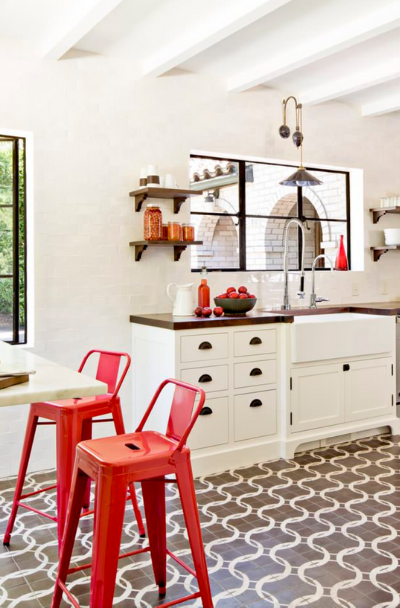 ANTIQUE
Classic octagon tiles, free-standing bathtub, and furniture-like cabinets for this chic bathroom.
SALVAGED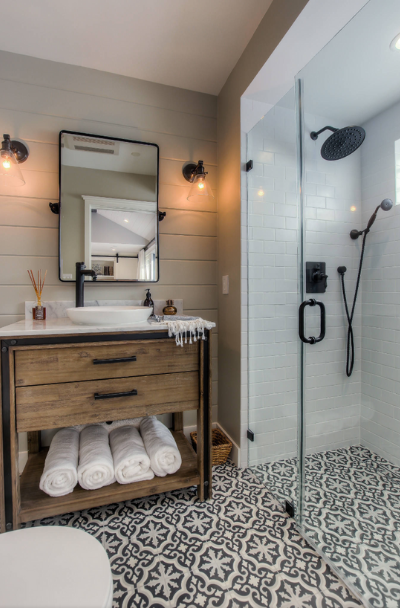 TERRACOTA
 The terracotta floors by Arto give warmth and character to this kitchen.
ENCAUSTIC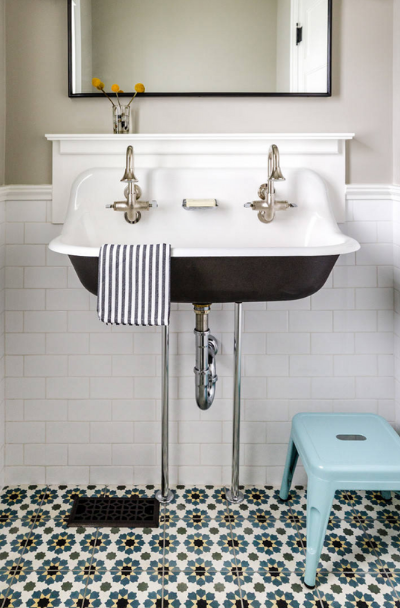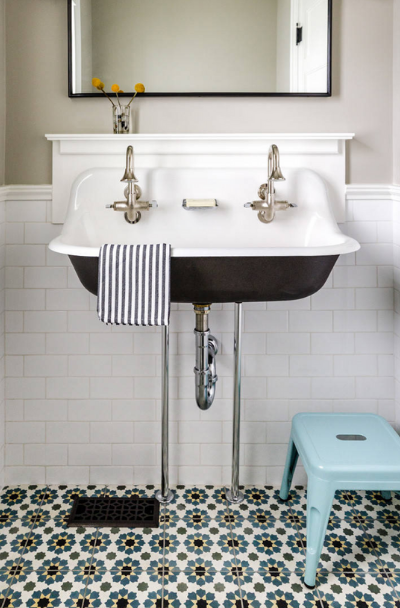 OLD FLOOR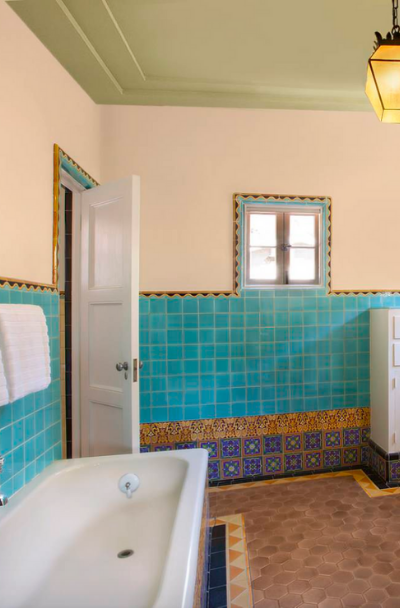 The tiles were reused from the 1920s, the time when the house was built.
FARMHOUSE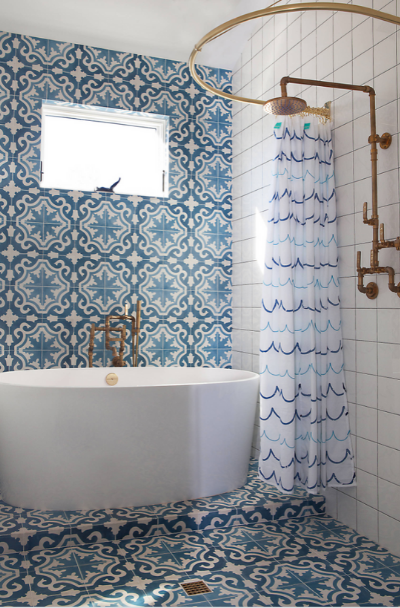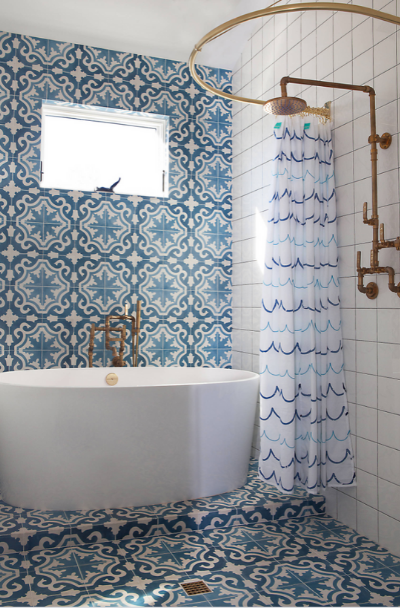 Cottage blue tiles for this modern vintage bathroom make the overall look extra refreshing.
LUXURY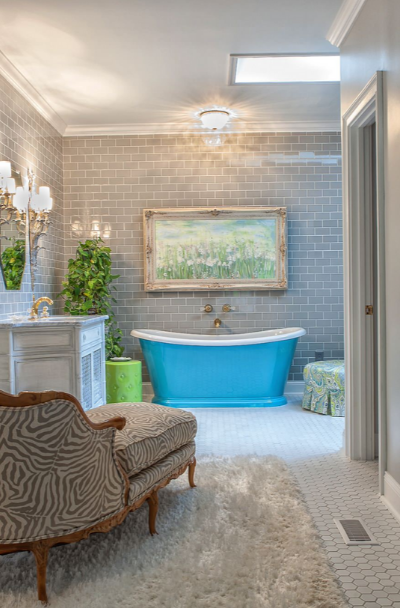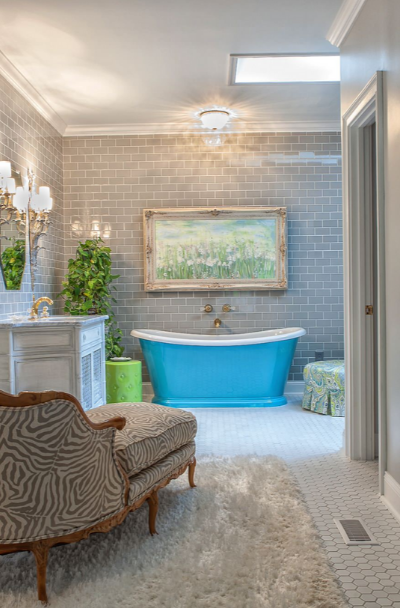 The hexagon floor tiles and subway tiles are all from Dal-tile. The color of the subway tile is Lt Smoke, Gloss. The hexagon tiles are in matte white with matching light grey grout.
CLASSIC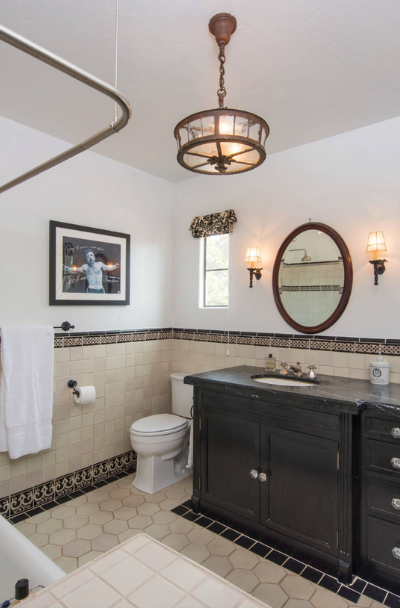 Terrific hexagon tiles in cream, black cabinets, round mirrors, patterned curtains, and few black and brown accent tiles make this bathroom truly vintage.