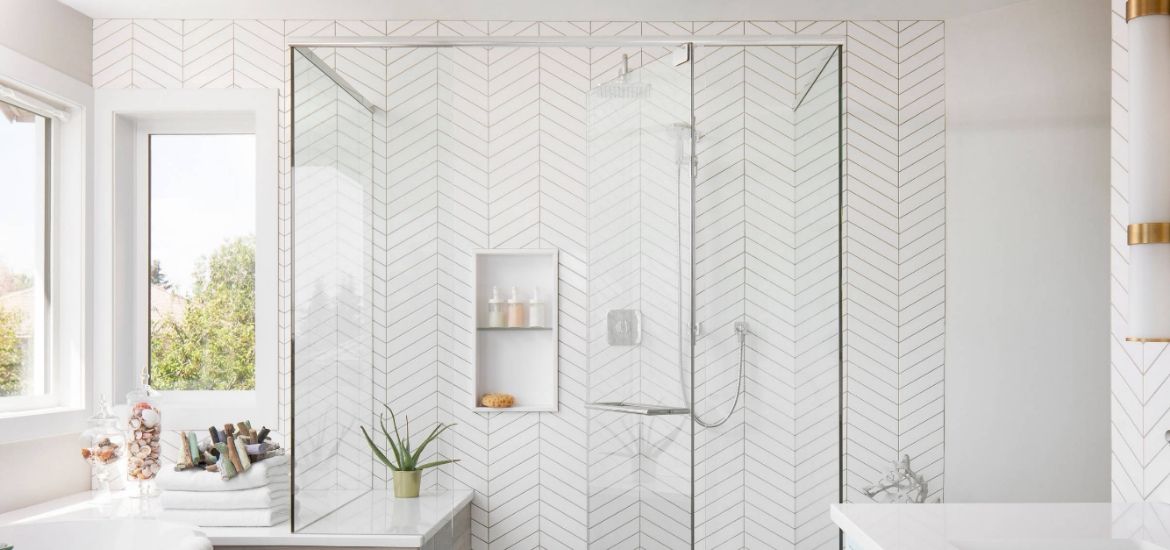 Whether you're buying a new home or remodeling the place where you already live, the kitchen and the bathroom are two of the most important rooms in the house. A bold, beautiful kitchen makes a huge impression on friends and family alike, and the bathroom design can elevate any house from ordinary to extraordinary.
A large part of that design rests in the tile of both rooms. Tile backsplashes and floors are having a major moment in the sun, and the right style of tile can go a long way towards making your home stand out from the crowd!
Many of the most popular tile designs in the public eye right now can be boiled down to two separate tile patterns: chevron and herringbone. While the two styles may look pretty similar at first glance, there are more than enough differences between the two to make your style decision feel a little bit complicated.
Ultimately, no matter which of the two styles (or any other tile-laying patterns) you prefer, remodeling your home's tile in both the kitchen and the bathroom can help your house go from a cookie-cutter house to a living, breathing work of art that stands head and shoulders above all the other houses in the neighborhood!
GRANITE HERRINGBONE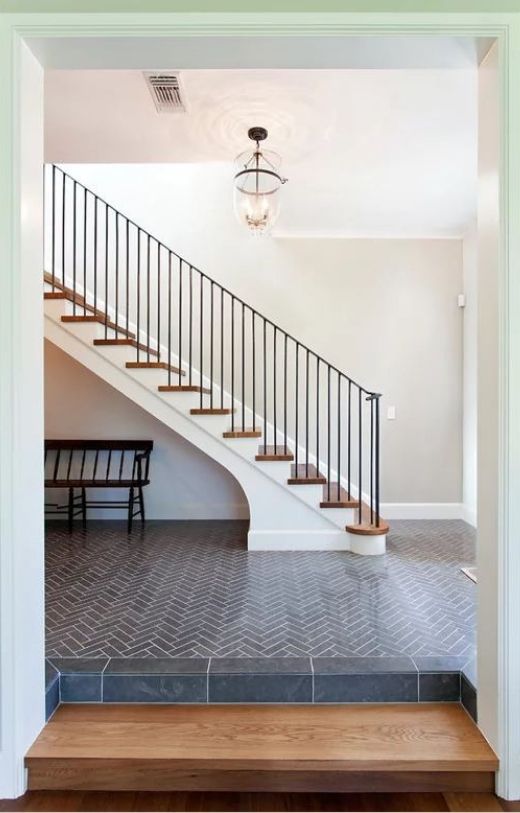 Gorgeous granite work in the entry way. Love the blue!
MARBLE HERRINGBONE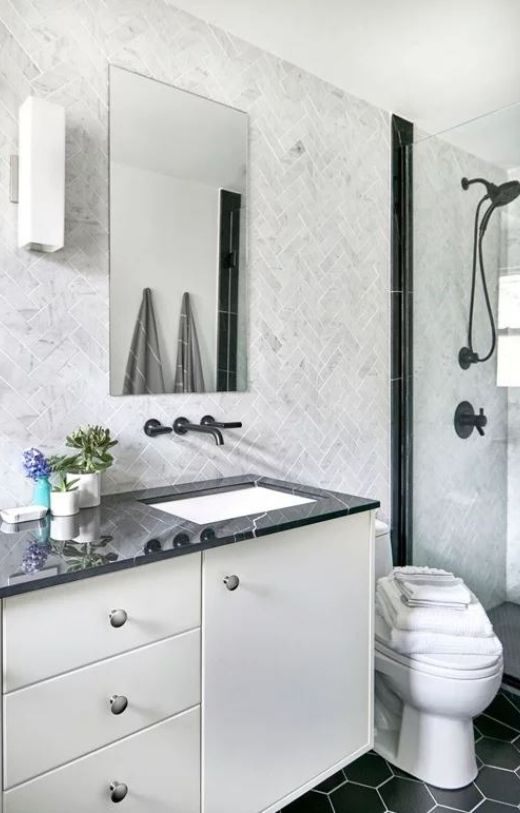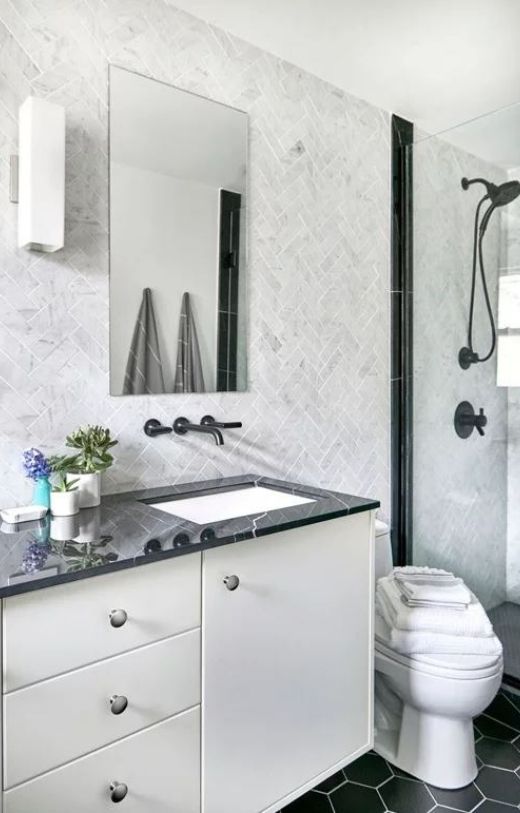 Amazing looking bathroom.
BRIGHT AND
CLEAN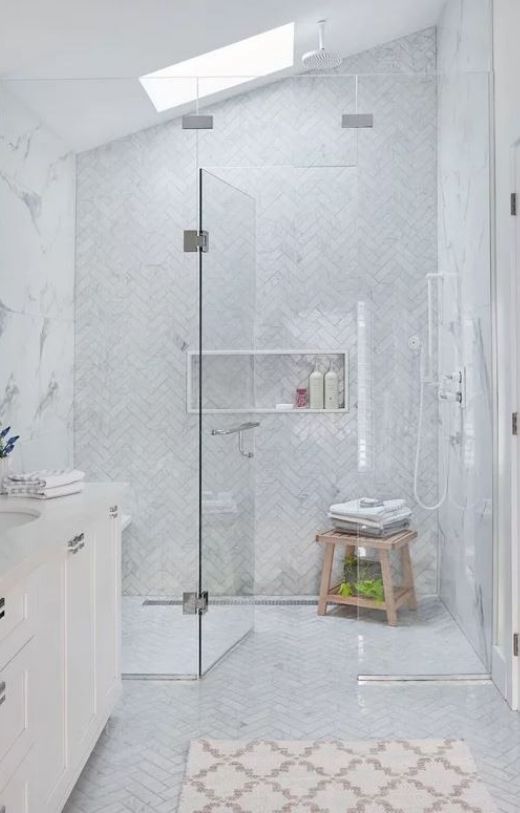 Stunning bathroom with walk-in shower.
HERRINGBONE BACKSPLASH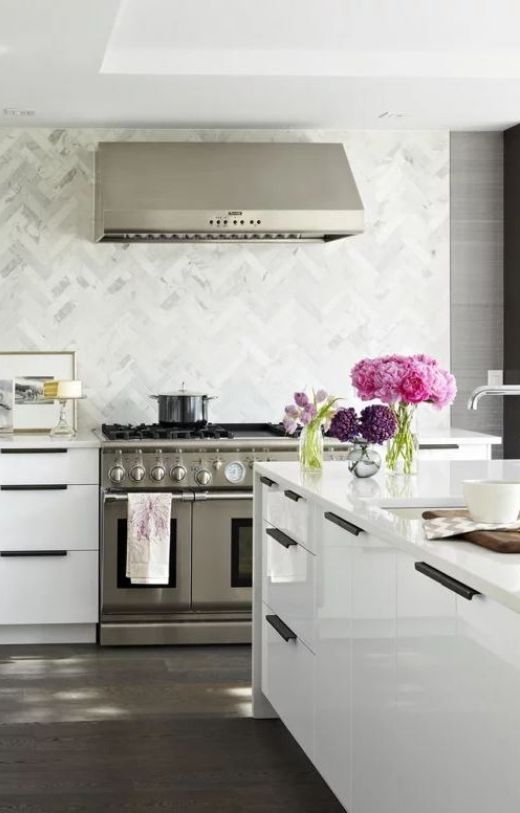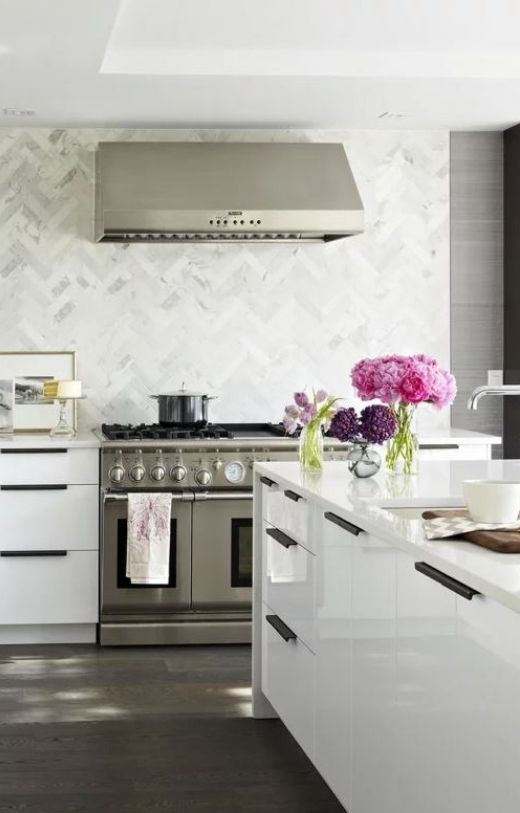 Great style and detail in the kitchen.
CHARCOAL HERRINGBONE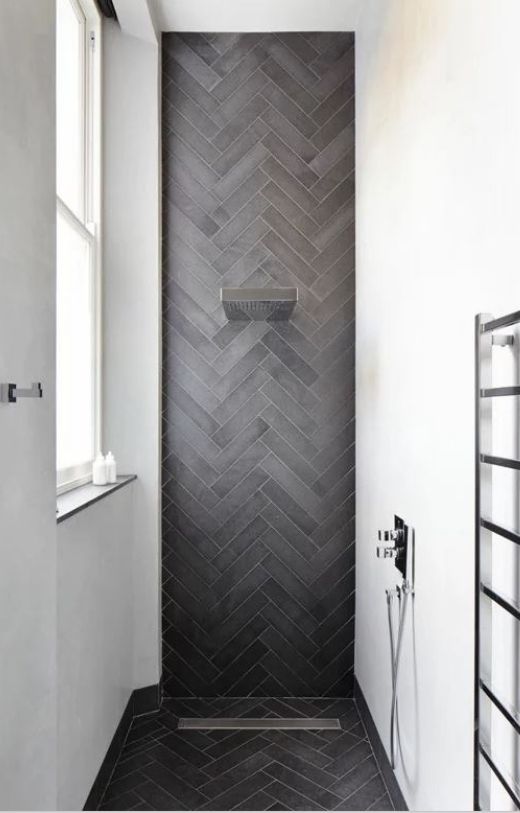 What a stylish look for a shower. the dark color works great.
WOOD HERRINGBONE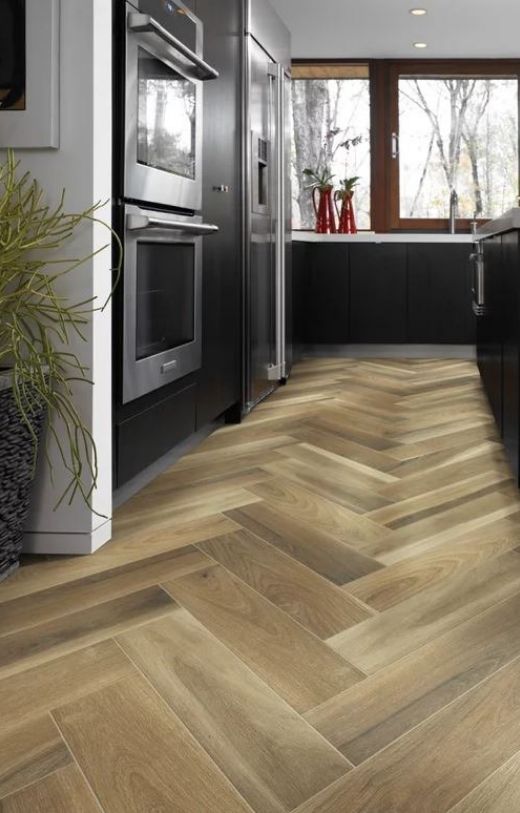 Love the way this floor looks. The color really stands out.
HERRINGBONE MURAL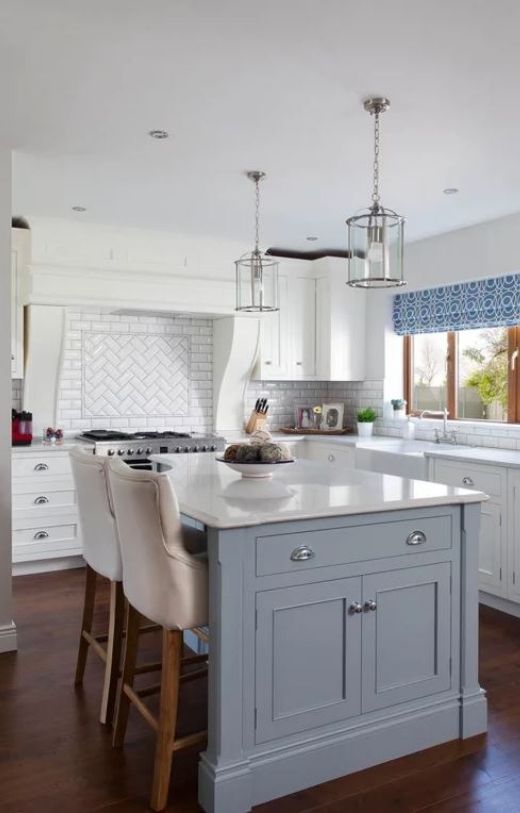 Huge open kitchen that has plenty of details everywhere you look.
GOLD AND
GREEN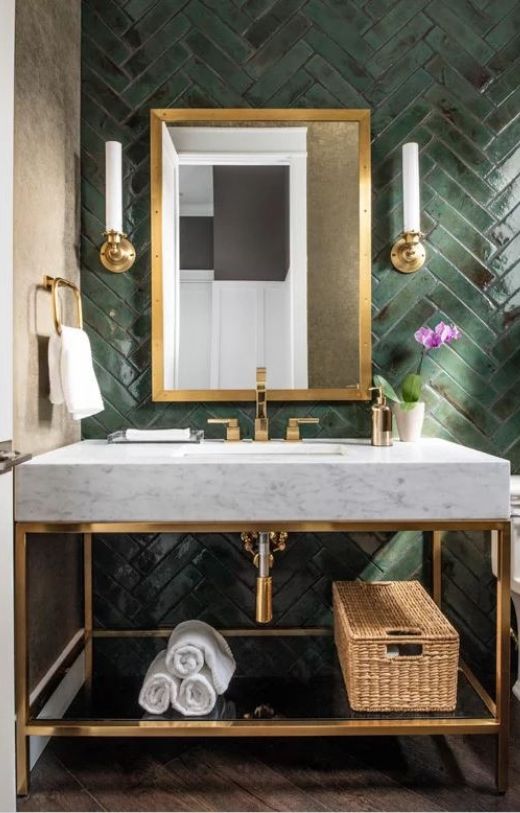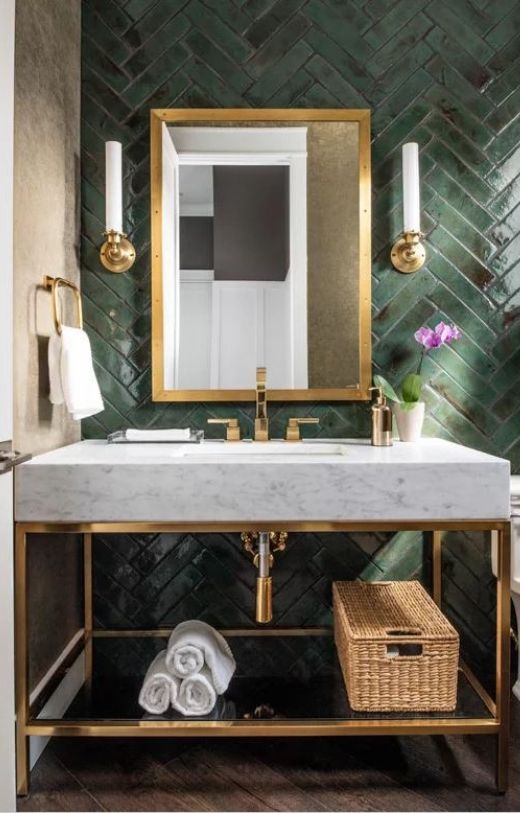 The herringbone look great but the green color looks even better!
GORGEOUS BACKSPLASH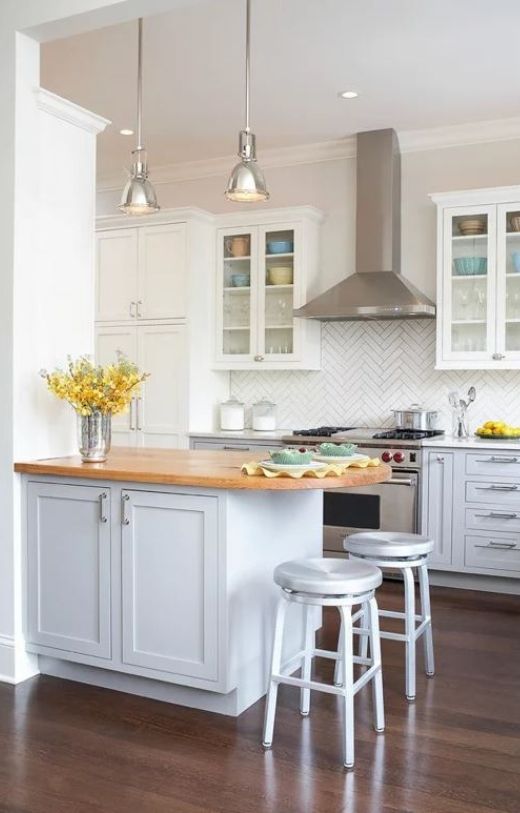 Herringbone back splashes have been becoming more and more popular. Start getting with the trends.
STYLISTIC
PATTERN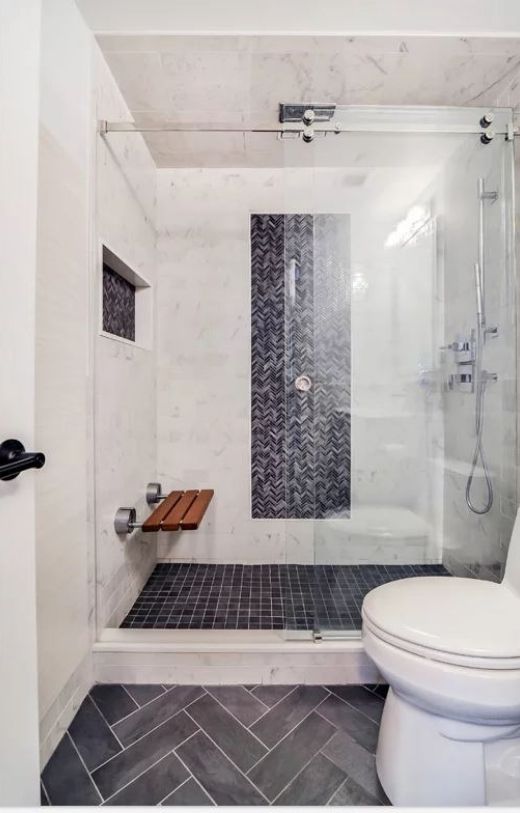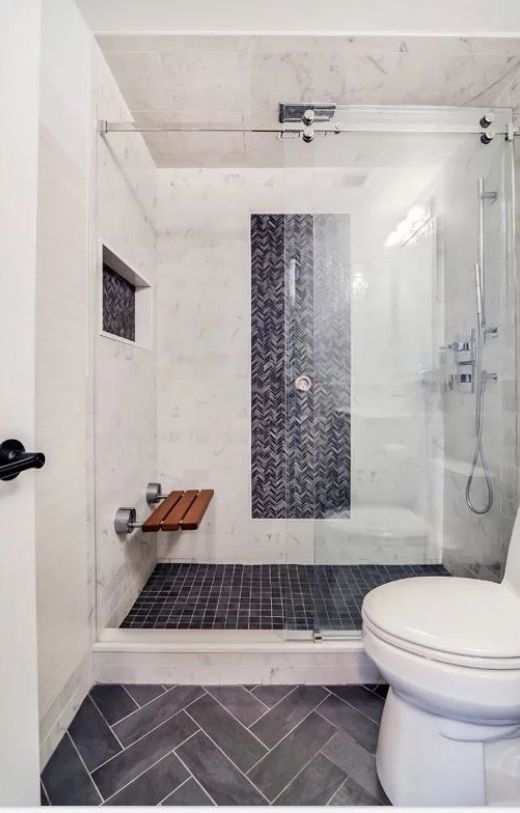 Beautiful master bathroom floors that make any bathroom stand out!
What is Herringbone?
Herringbone is a tile pattern that has long been used to jazz up standard wood floors, but is making its mark in kitchens and bathrooms alike.
Essentially, a herringbone pattern is made up of rectangular tile pieces that meet at perfect straight edges to form a "zigzag" pattern. Because it uses rectangular tiles instead of angled tiles, the pattern will look broken or staggered, so that the resulting look holds its own sort of asymmetrical, eye-catching appeal.
While herringbone tile is usually laid at a 45 degree angle to the floor or wall that it adjoins, laying it horizontally can create a unique, unusual design that makes the pattern really pop!
Depending on both the grout and tile color, as well as the size of tiles used, the pattern can be obvious, or it can be more muted.
The herringbone tile pattern provides a fun twist on a vintage design that is only just starting to really get its own chance to shine!
Advantages of Herringbone Pattern
As mentioned above, the herringbone tile pattern has been around for a while, and there are certain advantages that go along with this fact.
First, a herringbone tile floor or backsplash doesn't require any special tiles or additional cutting to be la