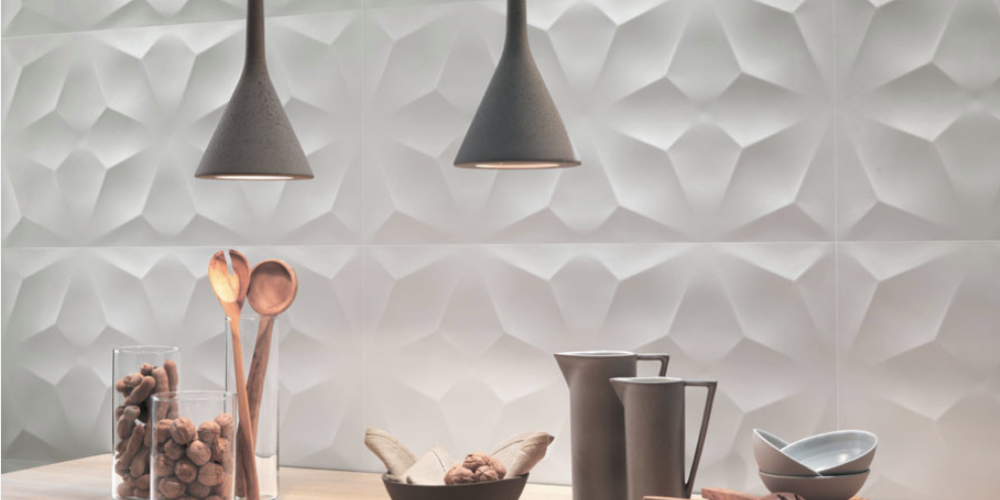 The world is not flat, and your bathroom or kitchen walls also don't need to be. In case your house is looking somewhat flat, be surprised at what addition of 3D wall tiles can bring. Suddenly, the present trend is putting the monochrome, clean-cut structure aside in exchange for quieting and natural areas decorated with small artistic features that reflect individual style and character.
Moreover, the development and improvement in porcelain and ceramic innovation have brought specialty tiles into the limelight. Also, cutting edge architectural 3D wall tiles that bring light, shadow, and texture are in trend at this moment, with numerous architects and designers leaning towards uncommon surfaces. Besides, it's a unique method to excite the senses and make an area pop. Notably, for the individuals who love geometric tiles, this is an approach to take it up a new level and create designs that give off an impression of jumping off the wall.
On the other hand, 3D wall tiles are not limited to rectangular and square tiles. In addition, they come in all shapes, which exhibits a scope of hues and sizes.
Indeed, 3D wall tiles are transforming bathrooms and kitchens into masterpieces. As a matter of fact, they offer endless design outcomes. Your bathroom, for instance, shouldn't be four white walls only. In particular, how about adding depth with 3D wall tiles? Depending on your design, this will truly make your bathroom rustic or modern, warm, and inviting.
In other areas of the house that get high foot traffic, such as the kitchen, 3D mosaic tiles certainly provide beauty and elegance.
BEACH THEME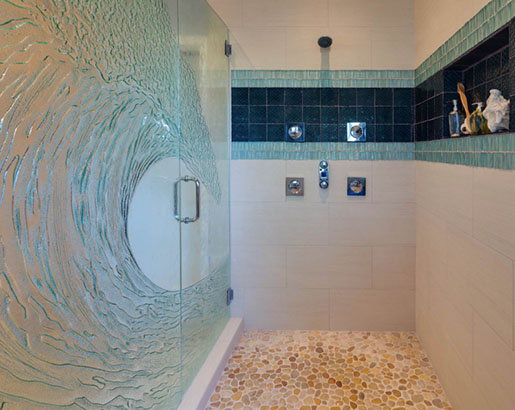 This ocean bathroom features a tidal wave shower door and blue tiles from Oceanside Glass.
PORCELAIN
The wall is a Parc porcelain tile in Crema Luna 3D Bloom.
CONTEMPORARY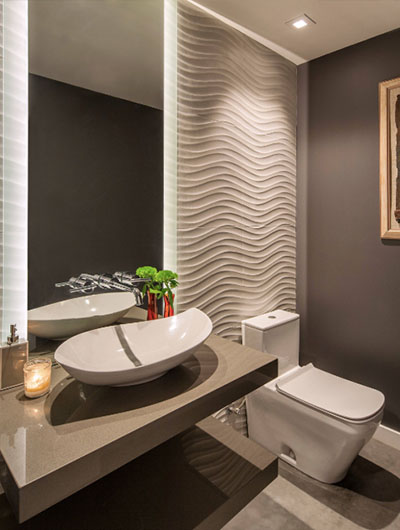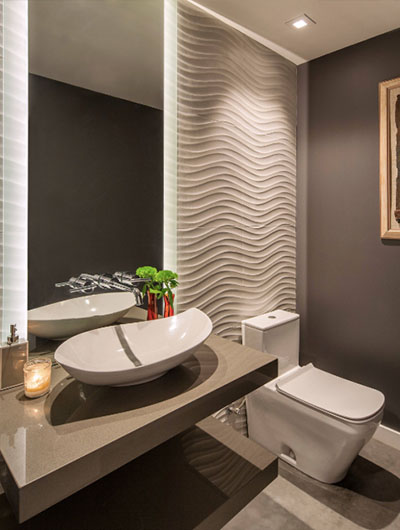 TRANSITIONAL
White hive blocks on turquoise walls give this transitional kitchen a fresh vibe.
TEXTURED TILE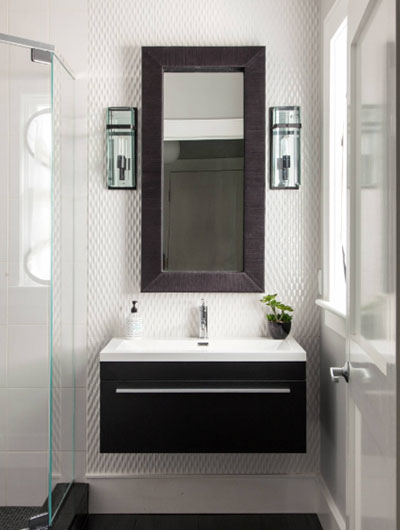 The 3D wall tile provides texture in all-white walls of this contemporary bathroom.
CARVED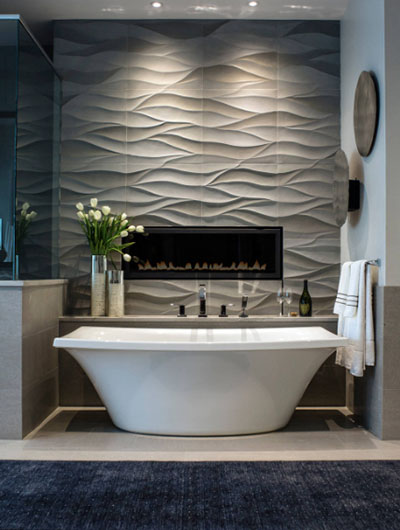 Gorgeous carved tiles from Artistic Tile.
BLADE WHITE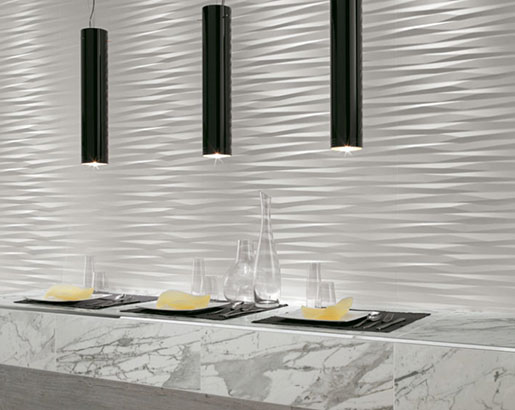 3D wall ceramic tile in blade white for this contemporary kitchen.
MERMAID
Feel like a mermaid with these specialty tiles for this coastal master bathroom.
INDUSTRIAL
Even with minimal furniture and decor, your dining room will stand out with a mix of texture and colors.
WHITE BRICK
The patterned floor tiles, along with the sharp white brick wall tiles, give this bathroom a unique touch.