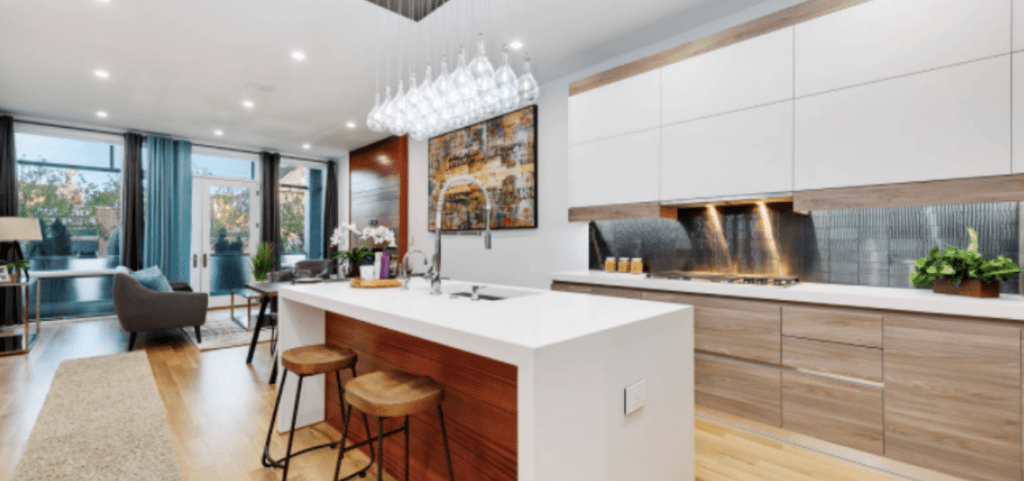 Designing your kitchen and bathroom is always an exciting activity. However, looking for the right materials, decors, and accessories can be overwhelming because you have a lot of options to choose from. Tiles alone come in a variety of colors, materials, and shapes. Choosing the right ones is crucial as it will reflect your style and personality. If you want tiles that are more than the usual kind you often see in ordinary kitchens, we recommend going with metallic tiles.
Not all metallic tiles are made of metal. Real metallic tiles are usually made from stainless steel, bronze, pewter, chrome, nickel, and aluminum. These are heavy and durable. However, there are also metallic-looking tiles just made of resin or porcelain and given a material finish. These are more lightweight and less expensive than their authentic counterparts, but they can be as durable.
Check out these 23 metallic tile design ideas for your kitchen & bath!
TRENDY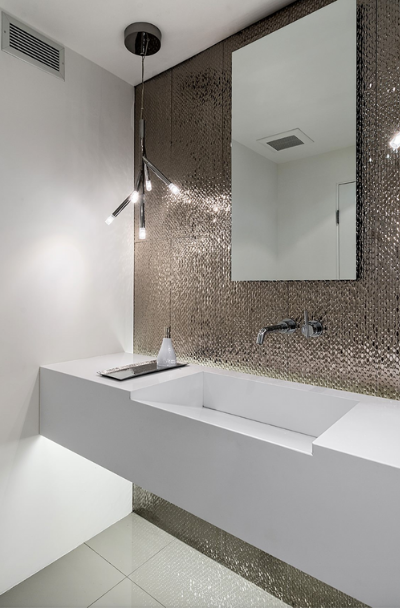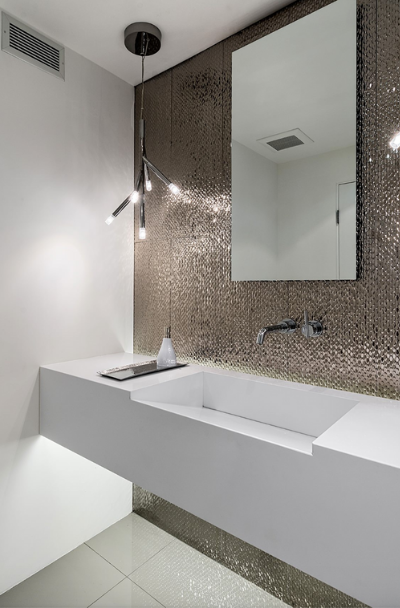 This trendy metal tile contemporary powder room photo in Los Angeles with an integrated sink, quartzite countertops, white walls, and white countertops
FROZEN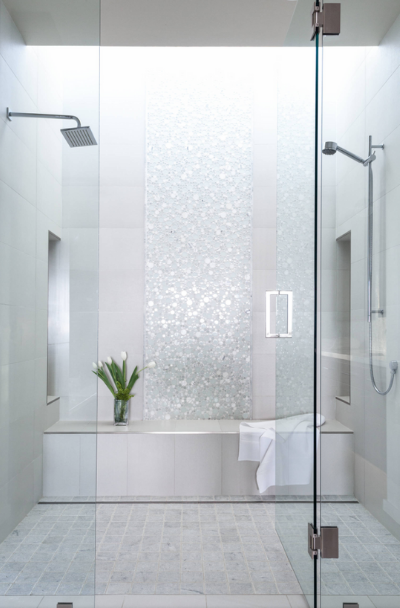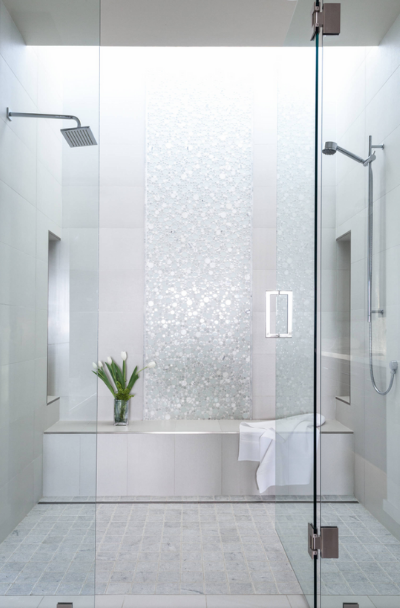 The lovely sparkly mosaic tile for the shower wall is from Emser Tile. It's part of their lucente series in Lazzaro.
ENGLISH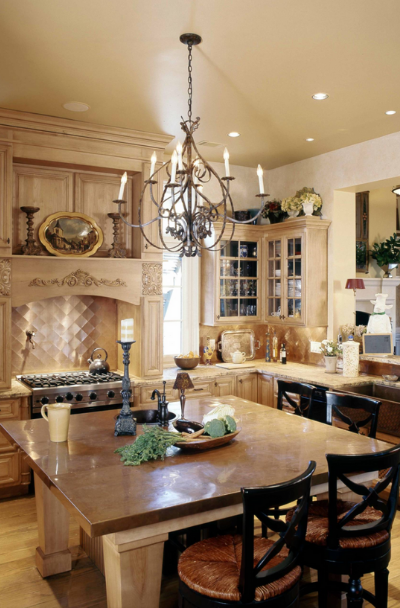 DECORATIVE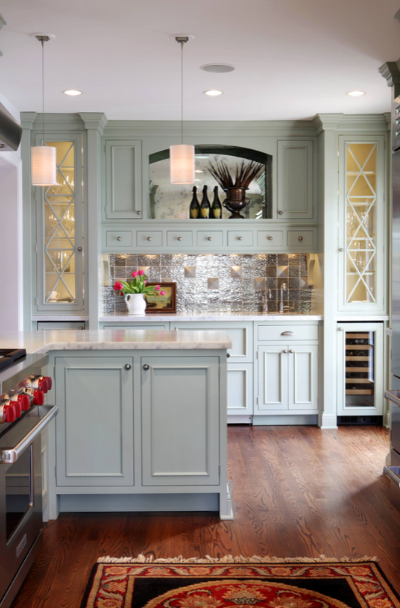 The metal tile backsplash, together with the dark wood cabinets and marble countertops, make this traditional kitchen exquisite.
METRO
Beautiful custom tiles from Ann Sacks, sconces from Holly Hunt, and a custom stone sink make this powder room truly stylish and elegant.
GORGEOUS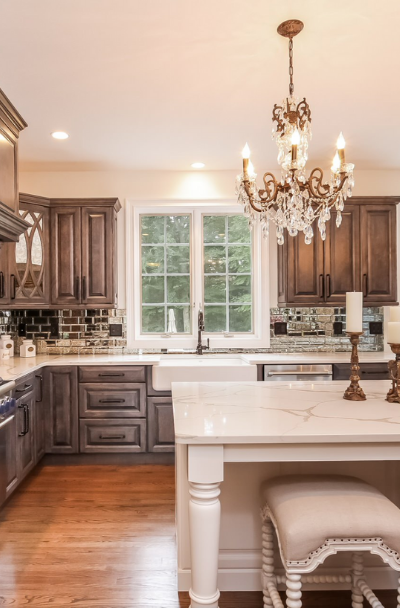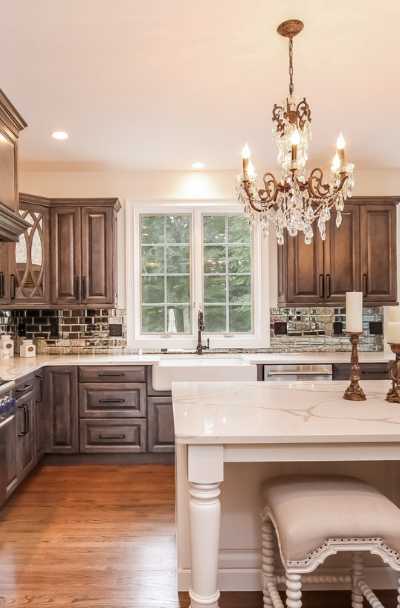 The metal tile backsplash, together with the dark wood cabinets, and marble countertops make this traditional kitchen exquisite.
CLASSIC
The stainless steel 6×6 backsplash tiles blend well with the Bianco Romano granite countertop and off-white cabinets.
MODERN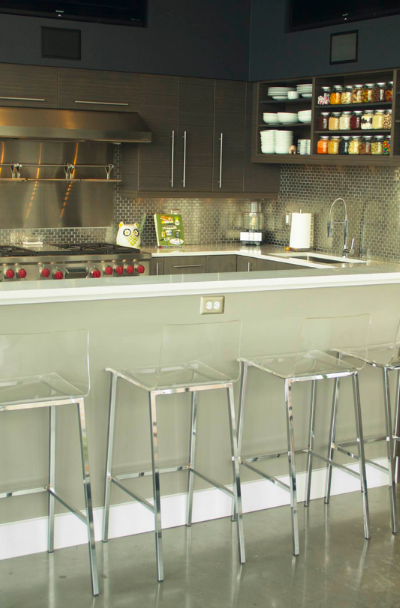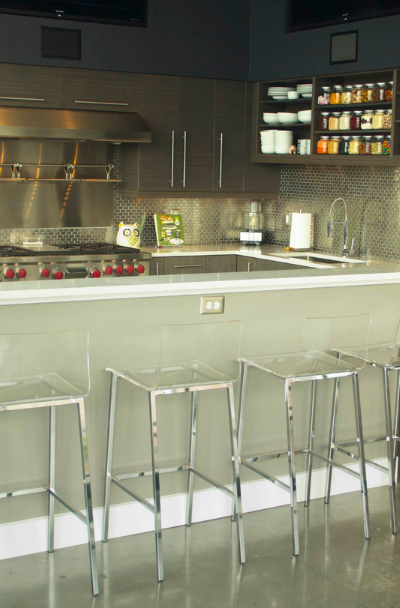 Breathtaking champagne metallic square drop porcelain tile from TileDaily for the kitchen backsplash.
ENCLOSED
The stainless steel tile is from Pental. Its elongated octagon shape looks really stunning in this contemporary kitchen.