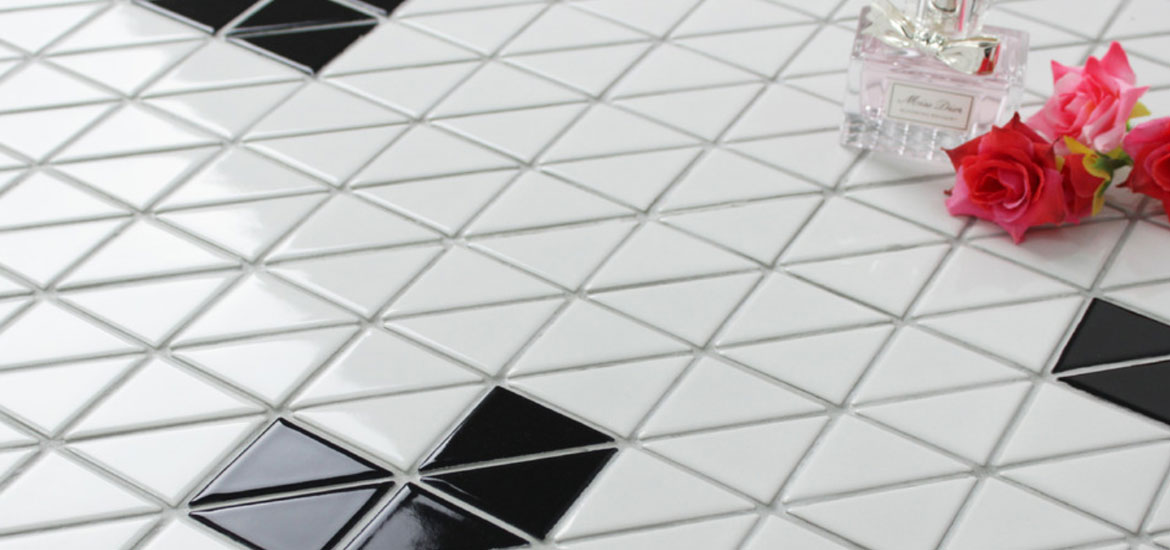 When it comes to choosing tile for your kitchen or bathroom, there is an endless amount of tile shapes, patterns, styles, and colors to choose from. When wondering where to start, it's no surprise that the process can be a little overwhelming. However, understanding the different types of tile shapes and patterns can help you determine what style you may or may not be looking for.
Below, a list of popular tile shapes and patterns can help you get a full grasp of the complete availability of tiles to you. Check out the following information, take a look at the images, and see which styles you like best!
BLUE SHOWER TILE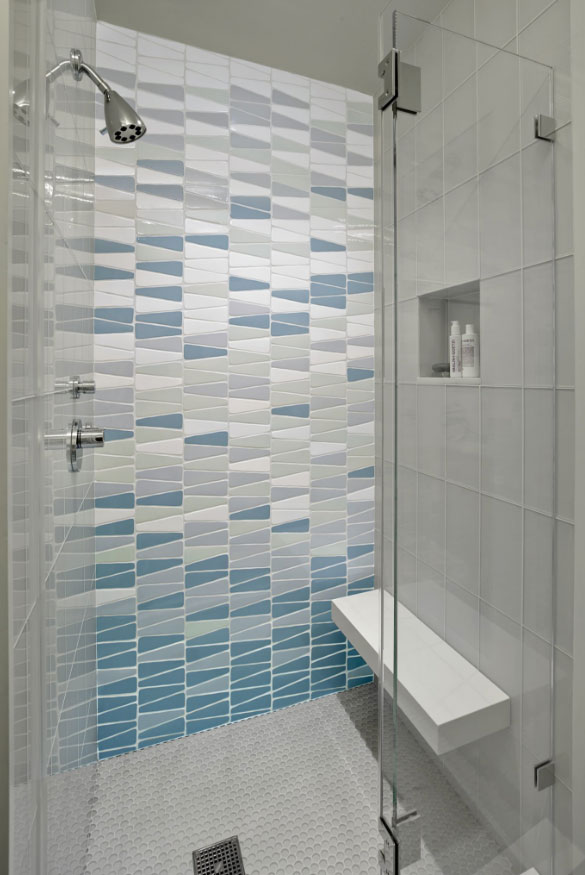 Contemporary and clean. Love the soft blue, gray and white color scheme.
TRIANGLE VANITY TILE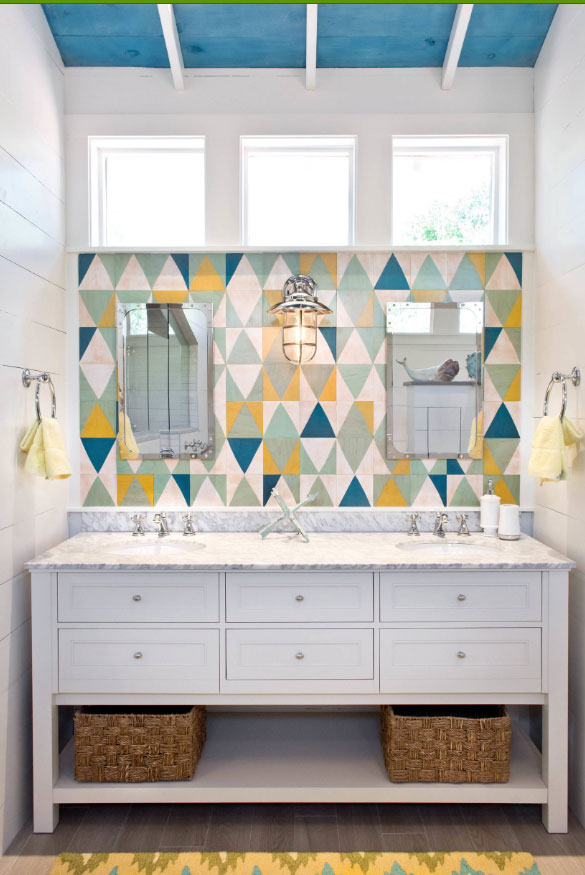 Fun beach style bath–TONS of detail!
TRIANGLE
BACKSPLASH TILE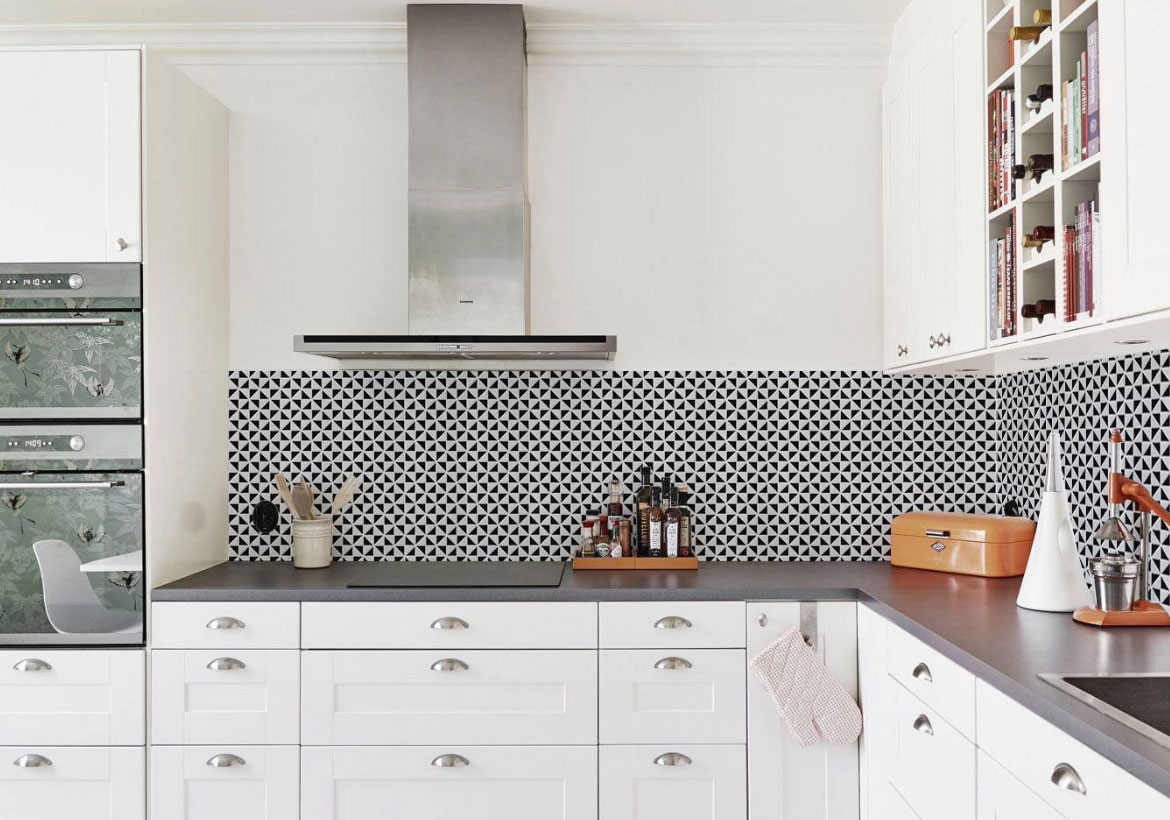 A great focal point!  These tiny triangle tiles form a windmill pattern.
TRIANGLE
BATHROOM TILE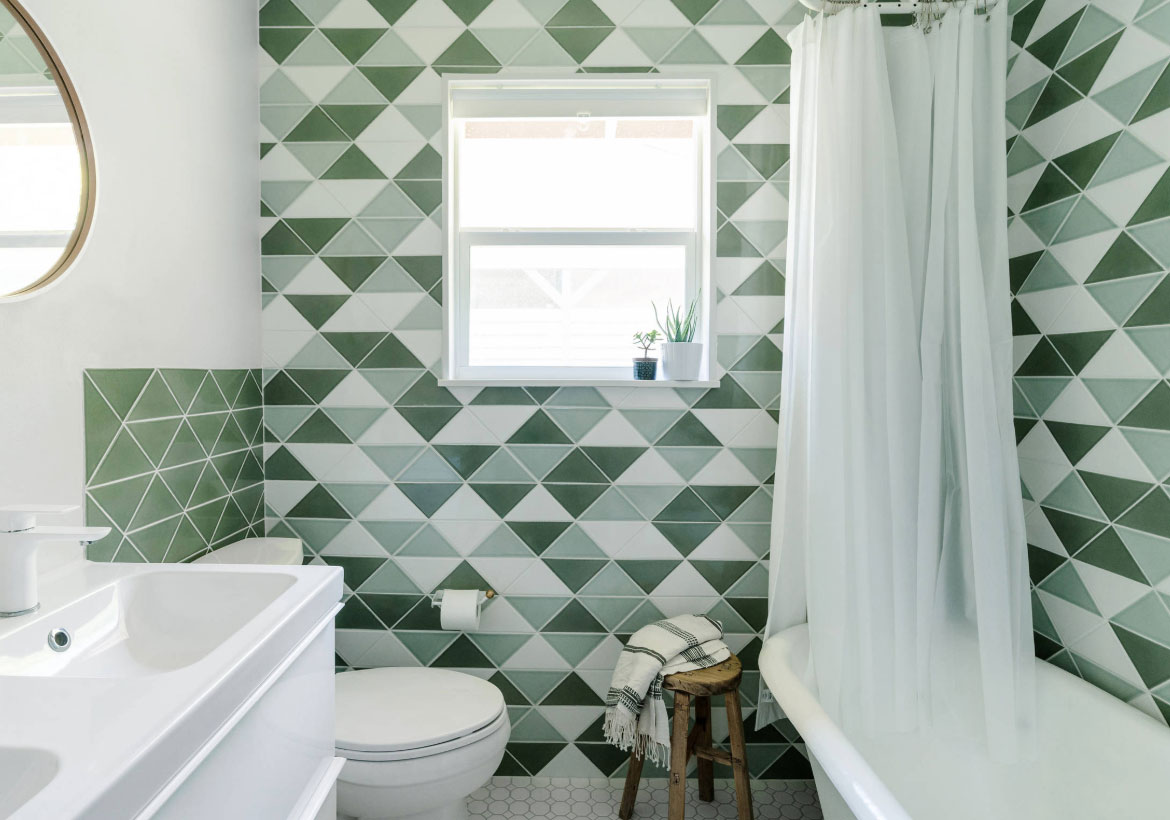 Circle tiles on the floor and wonderful triangle tile detail on the walls.   The tile also adds peaceful green color(s) in this otherwise white bathroom.
BLACK & WHITE
A little diamond detail goes a long way behind the stove in this beautiful kitchen.
CLASSY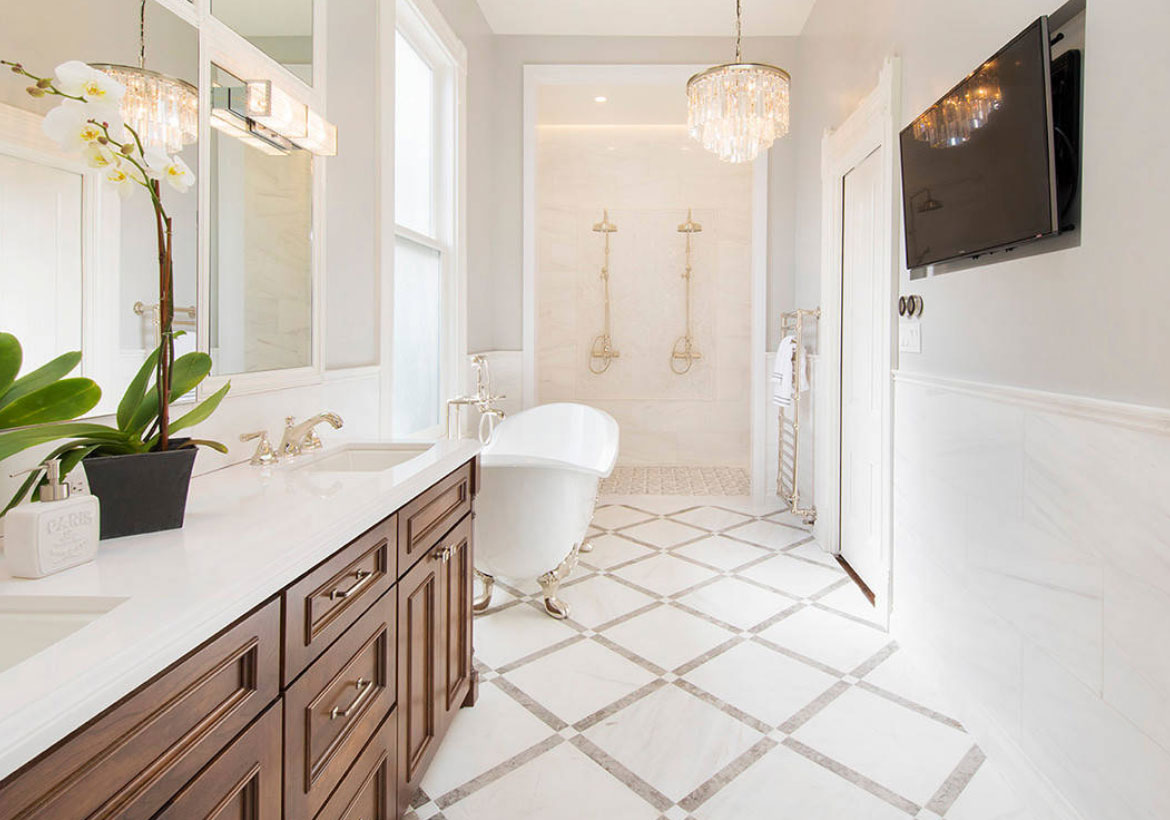 Turning the tiles creates this classy diamond floor effect.  What a gorgeous bathroom!
ELEGANT DETAILS
Lots of subtle elegant details. 
RHOMBOID TILE 1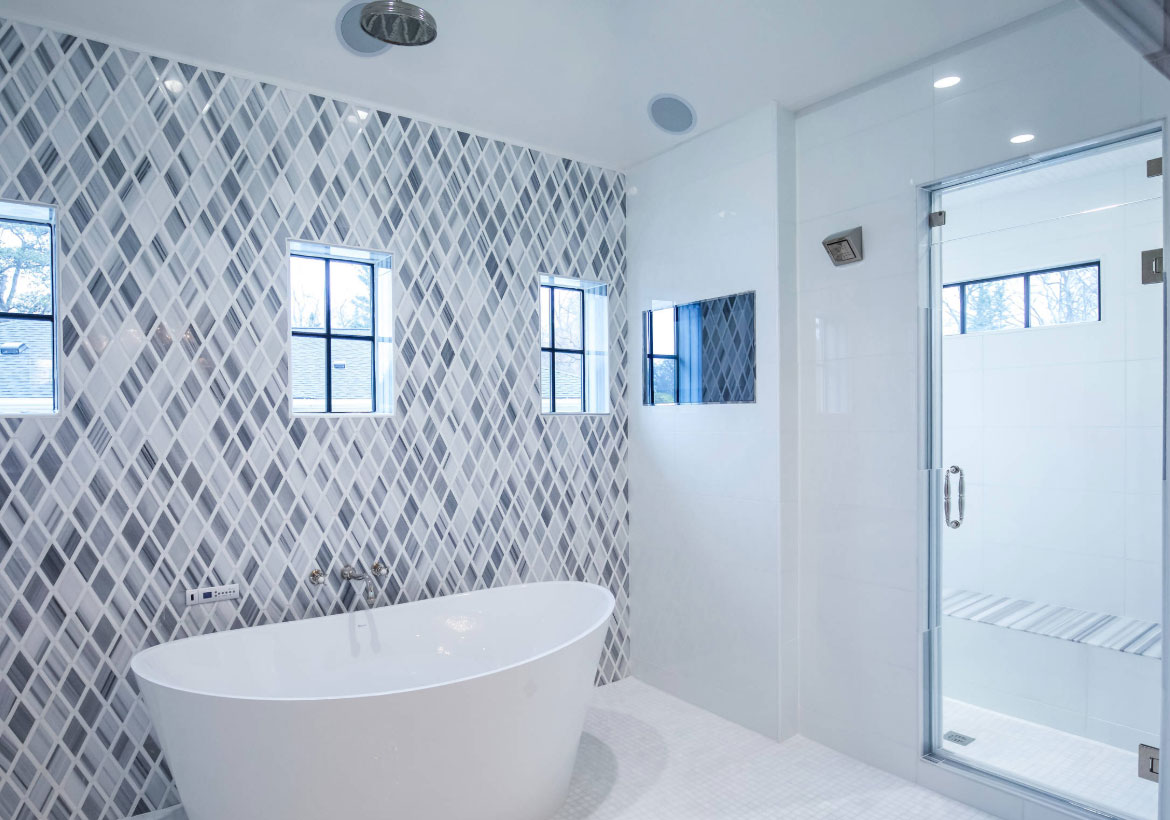 That tile feature wall is awesome–love the colors.
RHOMBOID TILE 2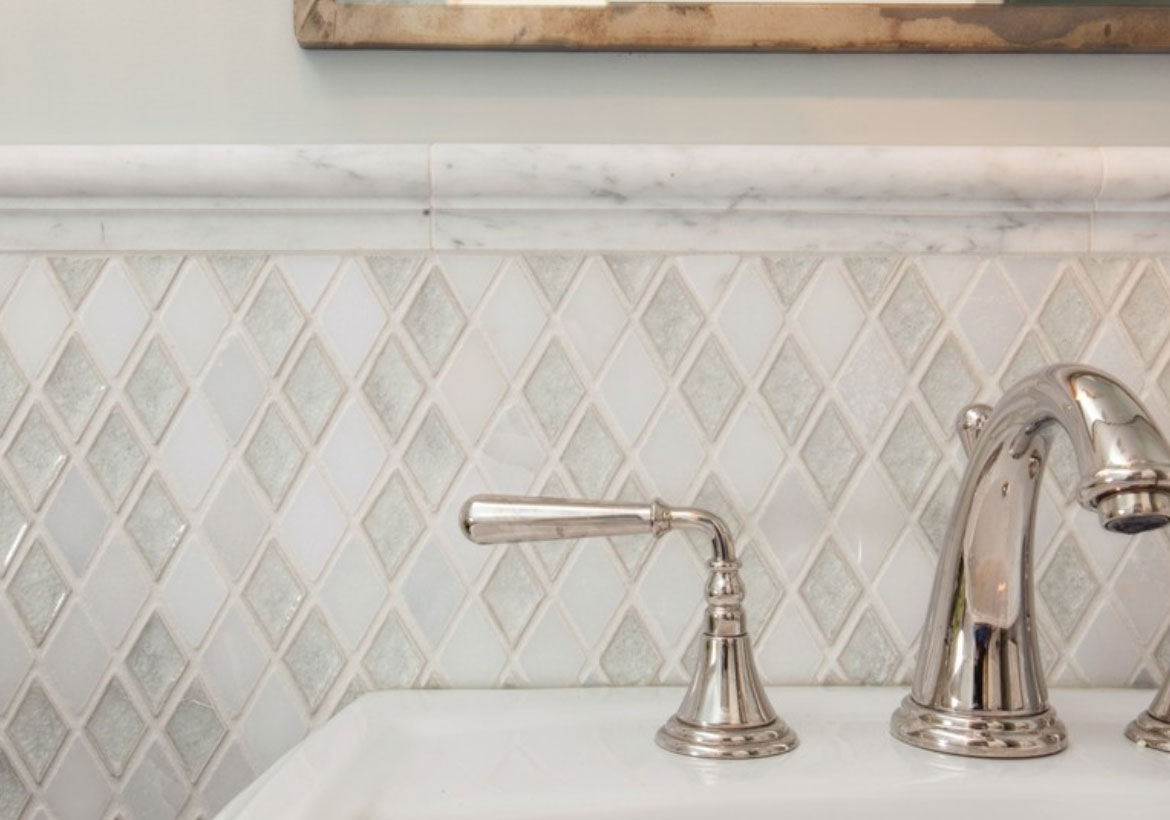 Crushed glass with stone rhomboid mosaic is a beautiful detail behind this bathroom sink.