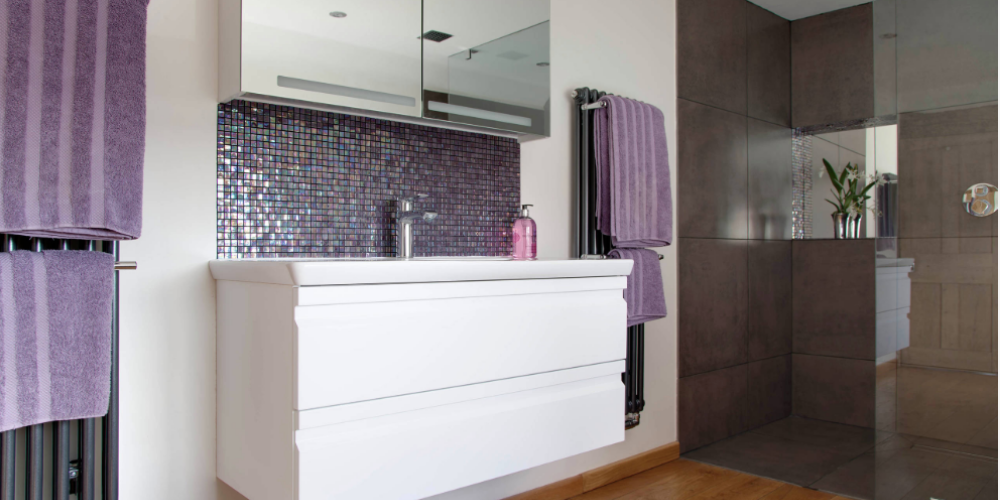 Not many colors catch attention, offer a visual statement, and carry alongside with them the feeling of extravagance and luxury like purple. Regardless of which shade of the color you like, purple has a glorious presence that is essentially irrefutable. First, part of it may be a direct result of the uncommonness of the color in the ages passed by. Also, another explanation could be because you can't easily find it in nature like the greens, reds, and yellows. No matter what is the reason, not many colors guarantee to bring life in an interior like a splendid purple. Today, we put it in a spotlight and how we can use purple tile to provide your bathroom or kitchen an exciting makeover.
Purple bathrooms or kitchens probably won't be as popular as their blue or green counterparts. In any case, this is certainly what makes them so exceptional. It is an ideal decision in the event that you are attempting to accomplish that subtle harmony between a calming yet refined bathroom that will take away all your burdens following a long, hard day. From the vibrant and eclectic to the gorgeous and luxurious, these 23 purple tile design ideas for your kitchen and bath will truly inspire you to do that long-overdue renovation.
FLORAL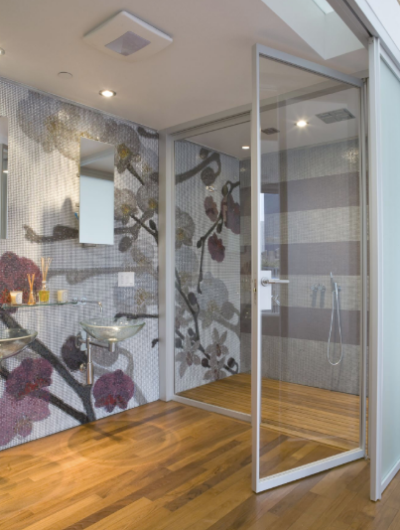 A custom-designed mosaic tile manufactured by an Italian company, Bisazza.
MOSAIC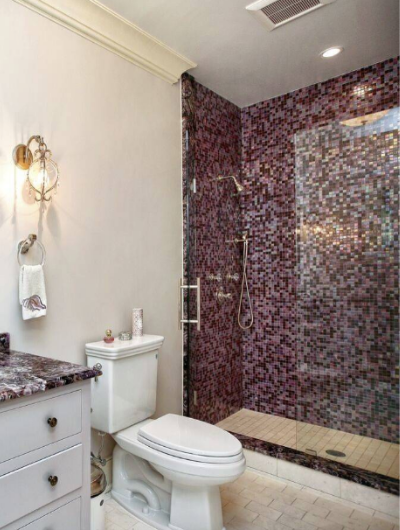 Lovely mosaic tiles in different hues of purple in this transitional bathroom.
CONTEMPORARY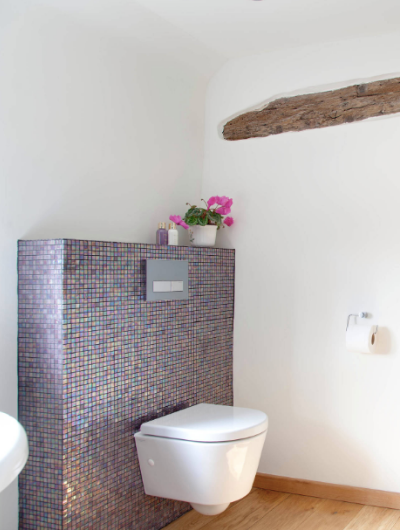 A simple bathroom can quickly stand out with the addition of purple mosaic tiles.
FULL WALL
If you adore the color purple, why not go all out and have a stunning bathroom like this?
ELEGANT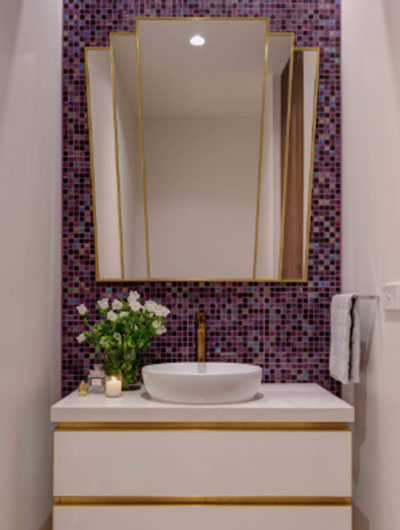 Mid-sized trendy multi-colored mosaic tile and ceramic floor for this contemporary powder room.
HERRINGBONE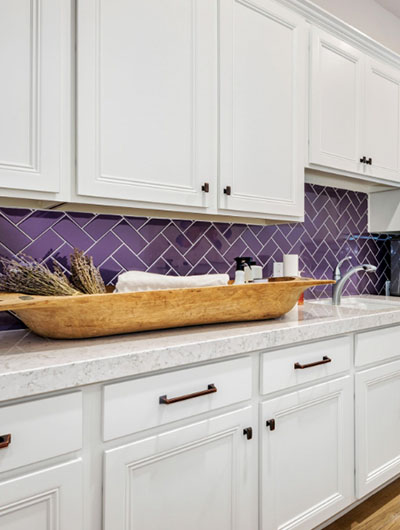 This dazzling purple backsplash makes this room extra gorgeous and elegant.
TRANSITIONAL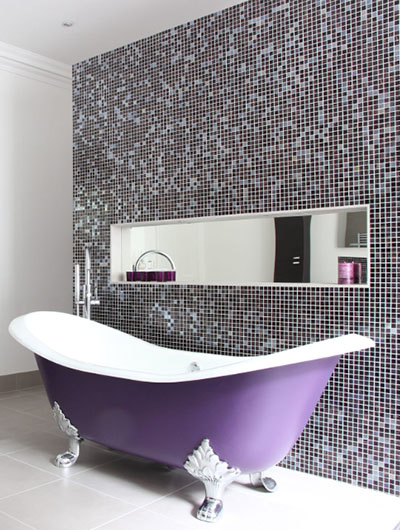 You're in for a treat in this transitional bathroom with luscious purple bathtub and multi-colored mosaic tiles.
GORGEOUS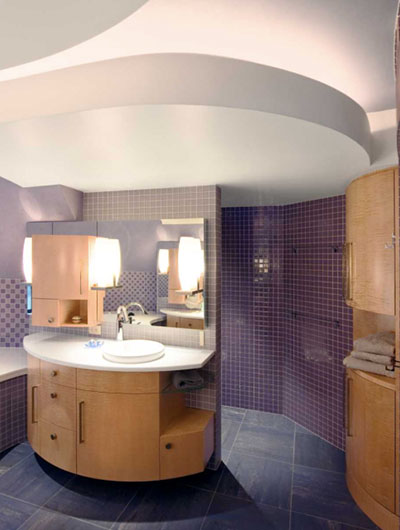 This extravagant contemporary doorless shower idea in Chicago will make your heart beat faster if you love purple!
MEDITTERANEAN
The purple wall tiles look dainty and ravishing in this Mediterranean bathroom.
SOPHISTICATED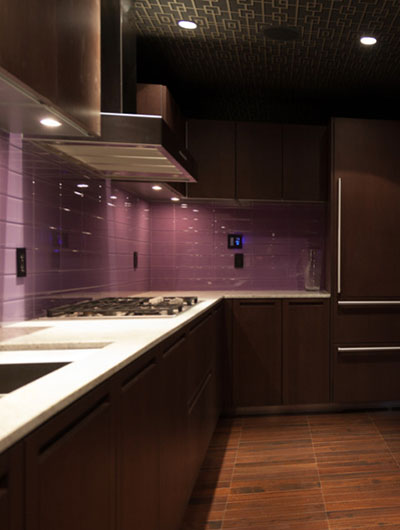 Indeed, purple is a hot shade for kitchens and bathrooms, and we are putting this royal hue in the center stage with these purple tile design ideas. Moreover, purple is one of the most flexible tones, taking you from delicate shades of lilac and rich lavender, deep plum, and jewel-toned amethyst. Besides, these purple tile design ideas can work on wall and floor tiles, shower and bathtubs, backsplashes, countertops, and hand-crafted sinks and tubs. Check them out!