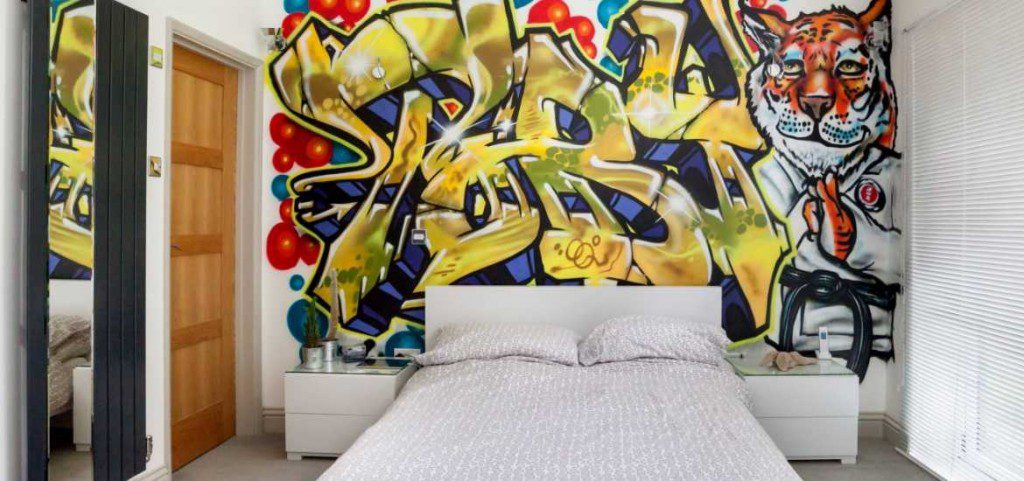 Teen boys require space of their own, and this is not just any space. They require their very own multi-functional corner in which they are able to sleep, study, chill out, hang with buddies, and entirely escape from everything. In case your son's bedroom has pale yellow-colored walls, teddy bears on the racks, along with a poster hanging on the structure that he had since he was nine, perhaps it is time for a bedroom makeover. Check out our 37 teen boy bedroom ideas and images for design inspiration. You got this!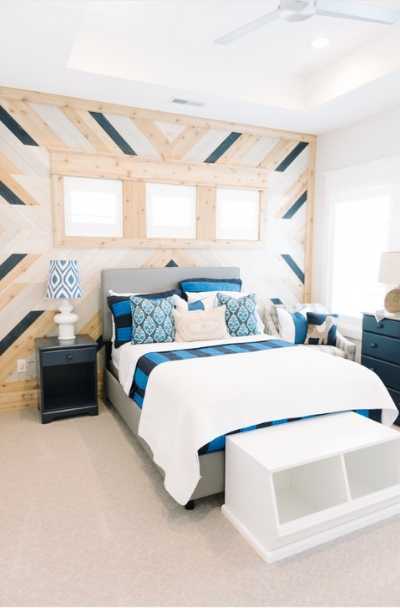 Wood wall with a directional pattern creates the perfect focal point.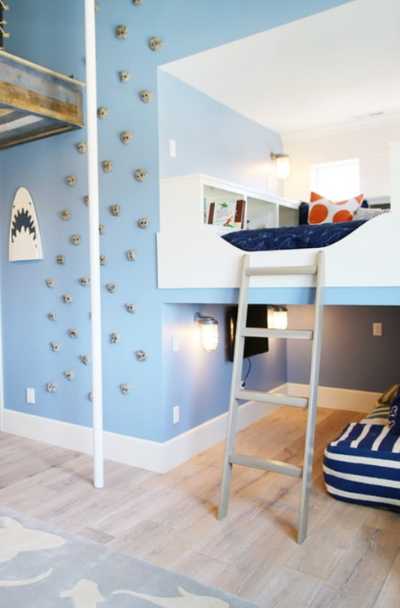 What boy wouldn't want a raised niche created in the wall for a built-in bed with gaming area below?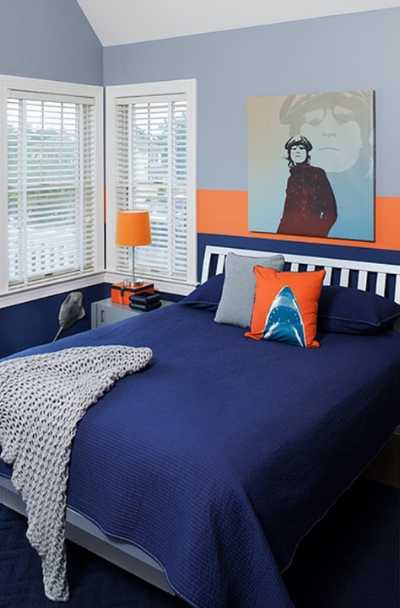 Complimentary colors provide striking visual effects when paired together.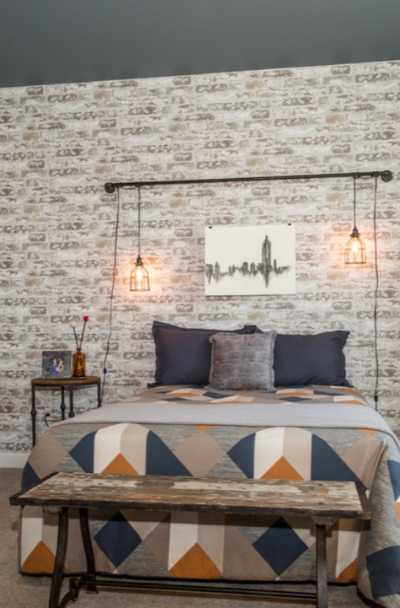 Wrought Iron accents scattered around the room contribute to the industrial edge.
Closed and open shelving in a rustic wood stain provide much needed organized storage space.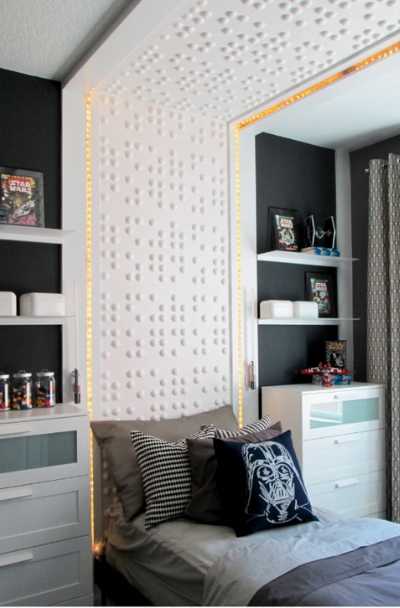 Classic battle between light and dark contrasting colors uniting for the perfect picture.
LOFTY STYLE
Lofting the bed space opens up the floor space for activities and reading nooks.
EXPOSED BRICK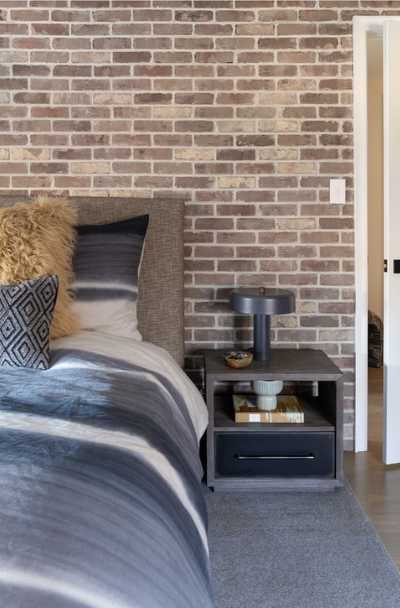 Brick walls can add beauty, texture and character to any room.
URBAN CHICK
Large white painted brick wall feels fresh and modern with timeless appeal.
KID SANCTUARY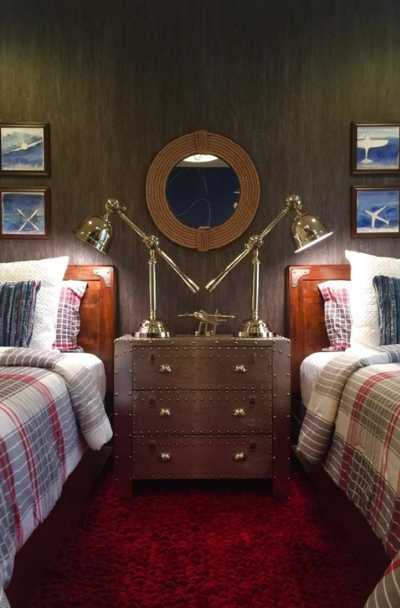 Flying high with dark wood paneling, rich red carpet and riveting nightstand is the lift needed.