Creating these beautiful bedroom ideas for women in your own house will mean having to customize your private space to accommodate a more feminine appeal. But turning your bedroom into something girly does not necessarily mean filling it with a lot of pink elements. The female gender is not just about the color, pink frills, lace, and flowers are just some aspects of design that suggest femininity. Your personal space will be transformed into a cute women's bedroom through the use of interesting textures, cute bedroom colors, and accents, which will also showcase your own personality.
While masculine bedrooms come with rigid, straight lines, typically stoic hues such as gray, black and brown, and decor that does away with the unnecessary frills, feminine bedrooms take the opposite approach. With soft pastel backdrops, rich accent shades, floral patterns, and plush textures, room ideas for women personify elegance and a sense of gentleness.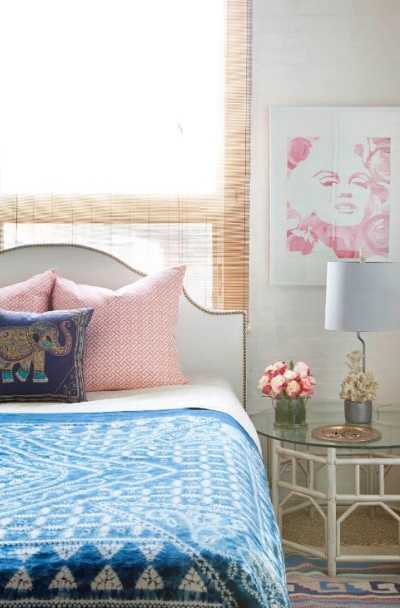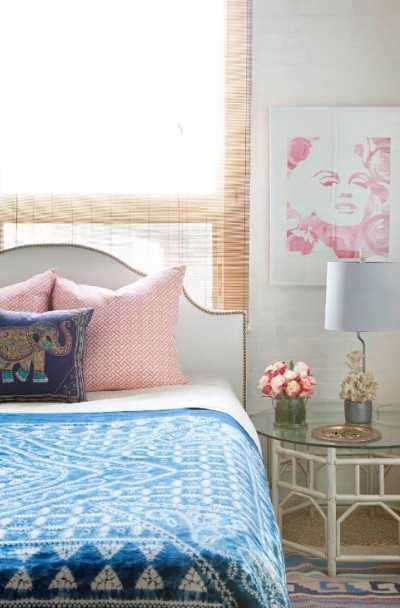 Pops of pink are used in artwork and pillows for a light and pretty space.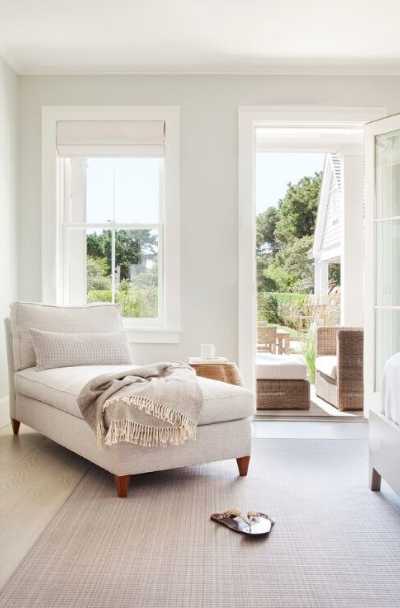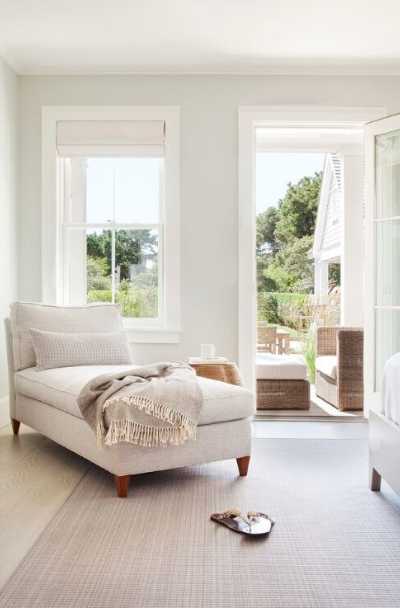 Neutral is always hot! a transitional chaise positioned perfectly in front of windows and a porch.
MIRROR
Large mirror next to bed used above a desk area to make the space appear larger.
EARTHY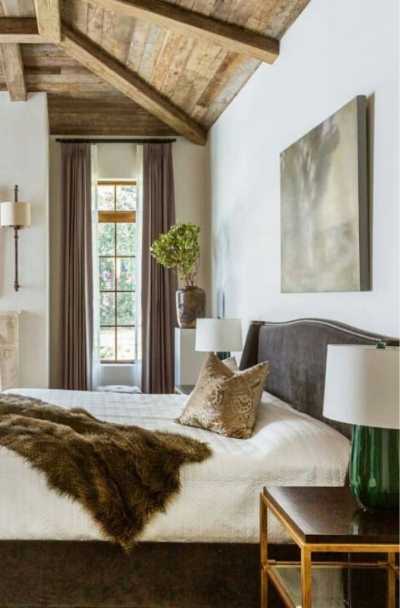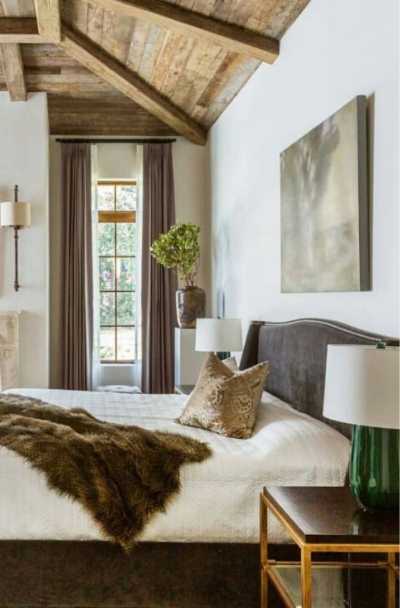 Who doesn't love an earthy space? a pop of green in the lamps adds colors to the neutrality.
BEADS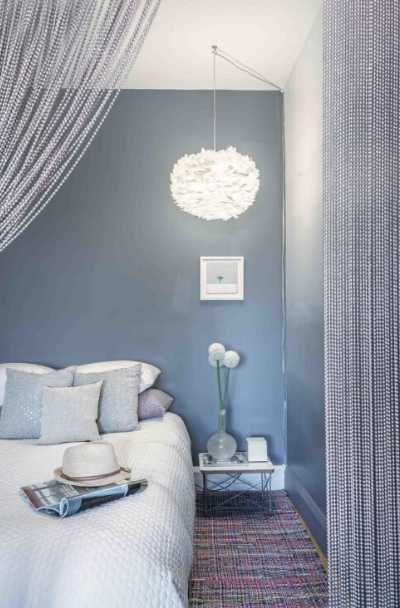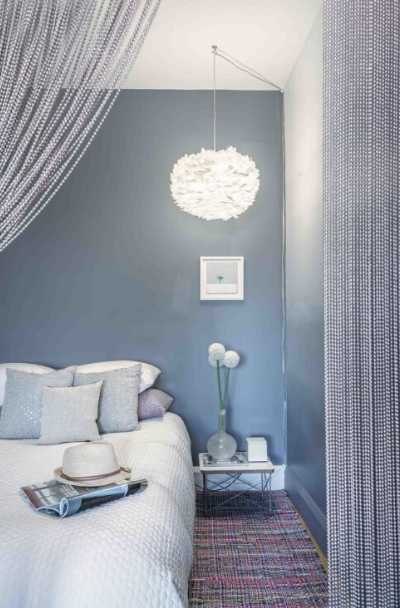 Who remembers beaded entryways? Add this in a simplistic color for a fun accent into your space.
TRANSITIONAL
White bedding, large lantern ceiling light, wicker style bench, and curtains to the ceiling.
TRADITIONAL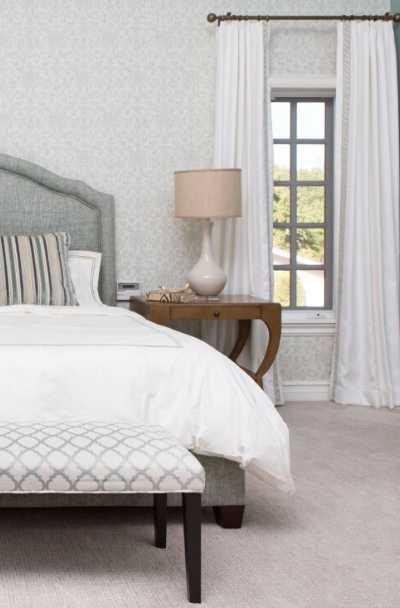 Simple white curtains with a wood side table and grey headboard tie in with the accent pillows.
SYMMETRY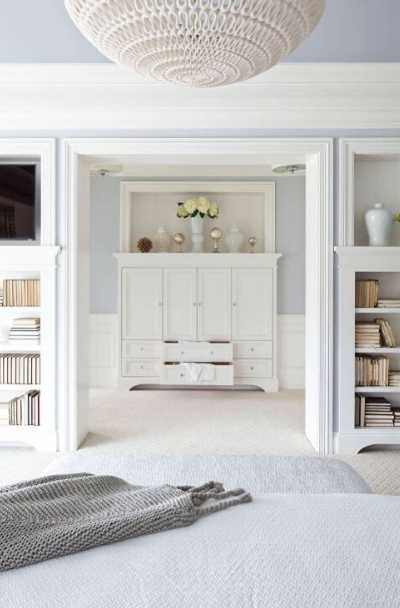 Who would love to wake up to the symmetry of this bedroom? That custom dresser!
MALIBU BEACH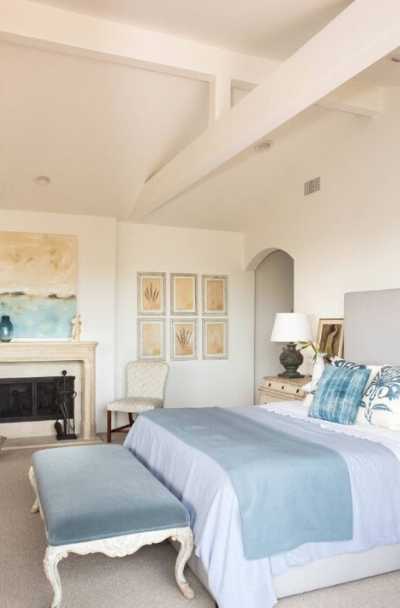 Light blues, neutrals and woods in this space mimic the malibu beach right outside its walls.
LADDER