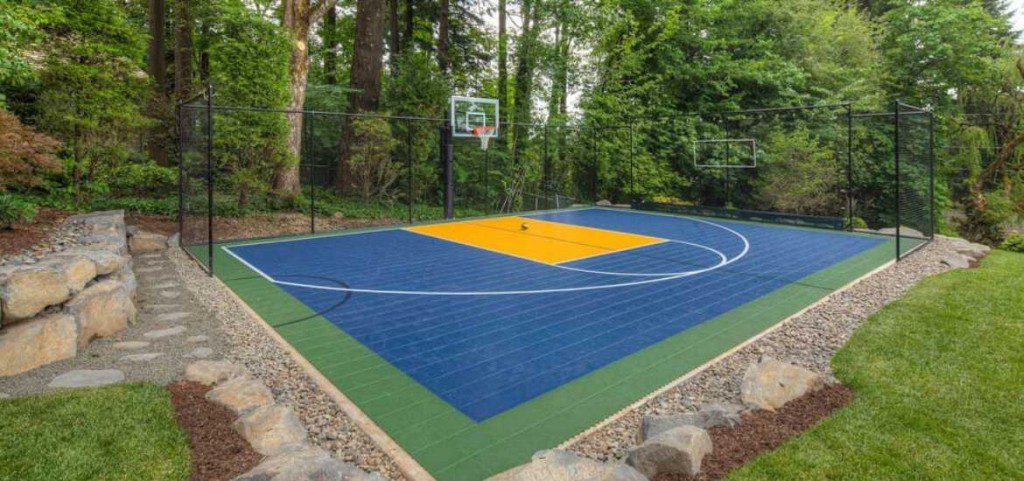 Wanting to have a fun game in your backyard basketball court sounds like an exciting activity that you can enjoy. However, before you actually do this recreation, you first need to face the problem of how you can have your own backyard court. It might not be as wide as what we see in the NBA stadiums but a half-court basketball dimension for a backyard would just be as perfect.
Installing and deciding to DIY a backyard basketball court will be challenging. There are a lot of things that you need to consider since this is a potential place where a person can get hurt. Knowing the right ground surface, the correct dimensions and even the simple way on how you can prevent your ball from going over your neighbor's fence are just some of the aspects that you need to look into. With the proper knowledge and correct application of it, your outdoor basketball court will give you and your family an excellent space during the weekends.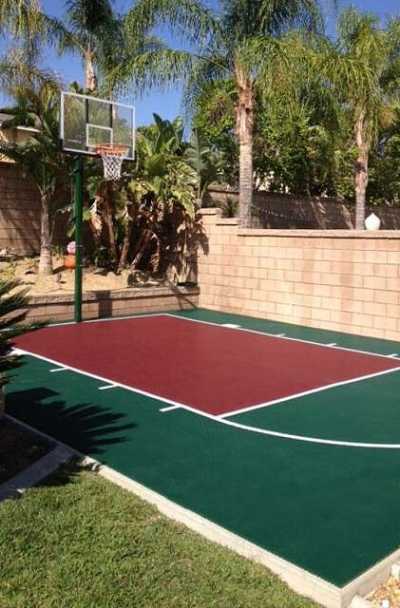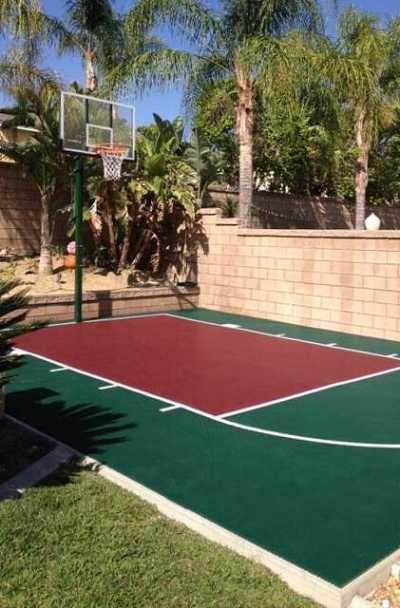 Playing the sport in this professional backyard basketball court will surely be a delight.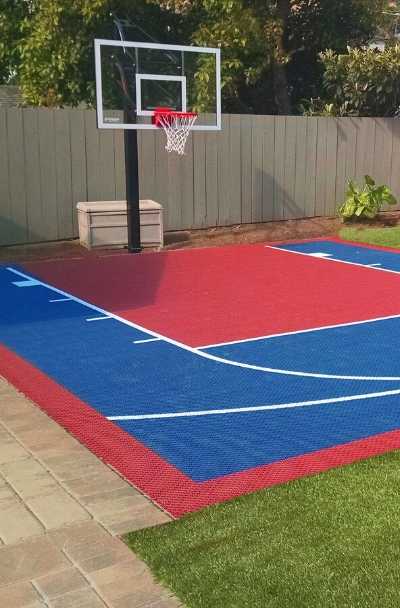 Just imagine how your kids will scream in joy once you build this court in your backyard.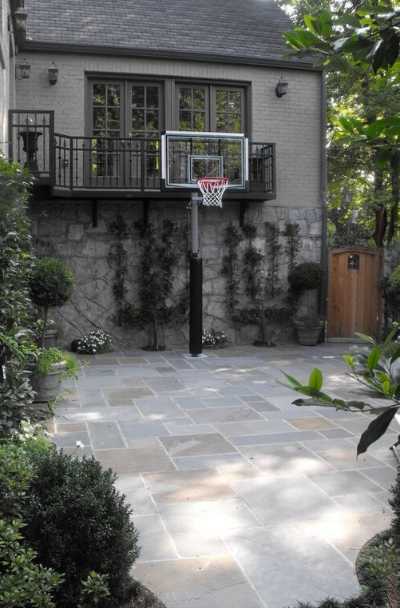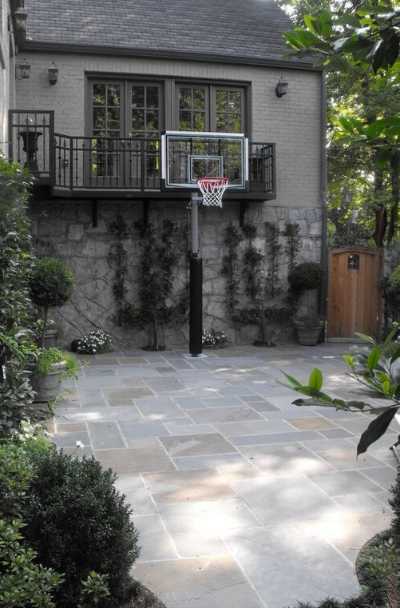 If constructing everything from scratch is a hassle, just choose a great hoop and start playing.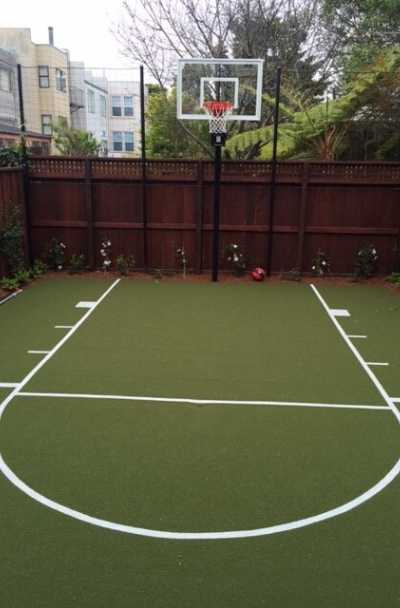 Injuries can also be prevented when your backyard court has a law flooring instead of concrete.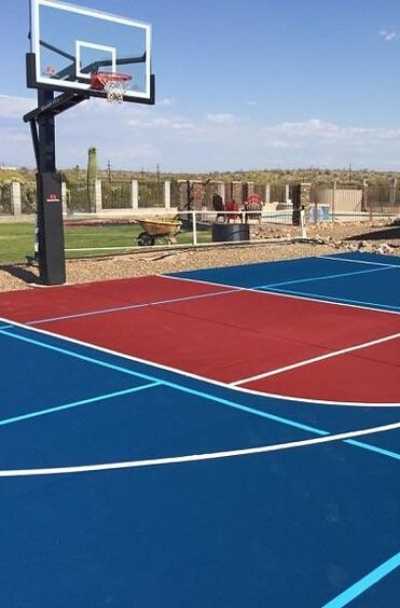 The wide space of this basketball court provides a great playground for everyone who wants to join.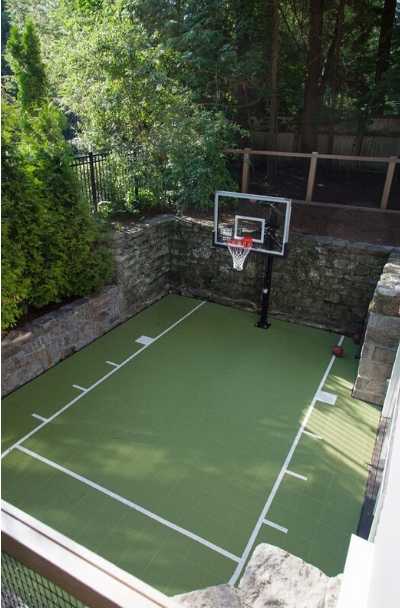 You can try to install a fence around the area to prevent the ball from going far from the court.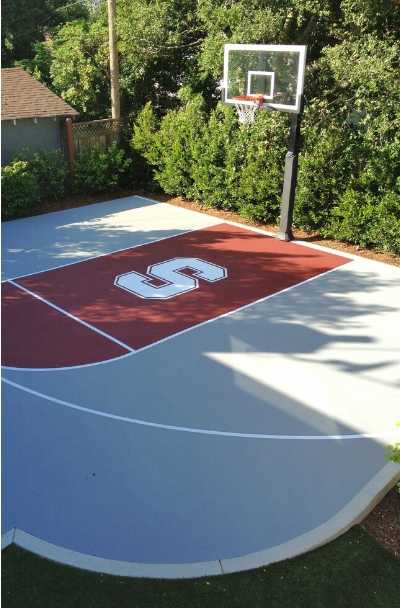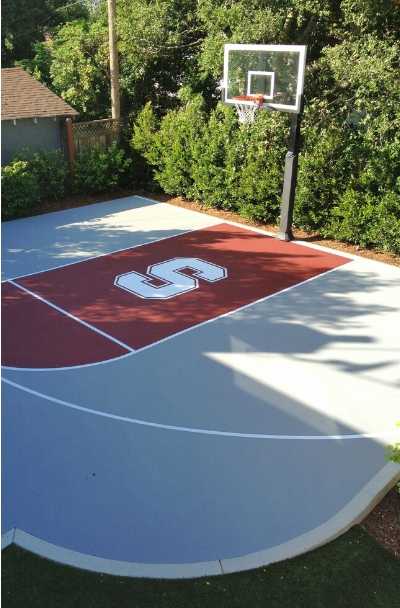 Support your team! Design the flooring surface with your team's logo to voice your support.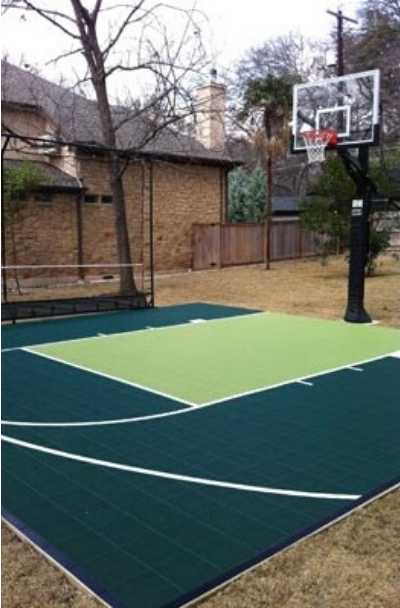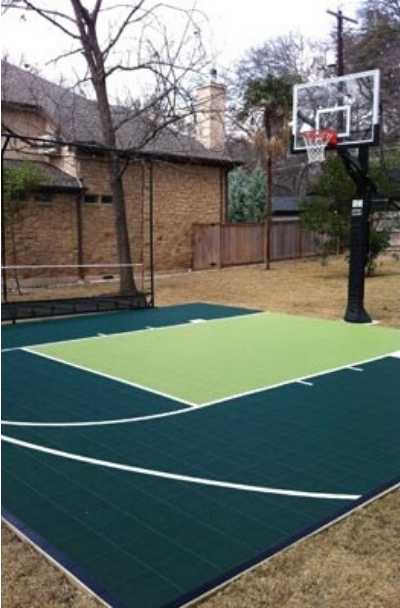 If you just want to enjoy the game this small backyard basketball court idea is perfect for you.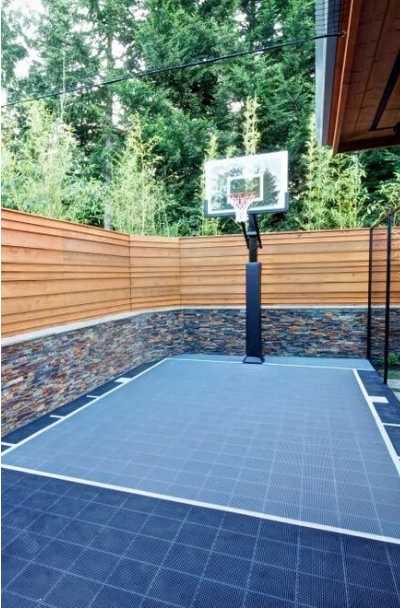 A small area can be transformed into a venue for your kids' small basketball games.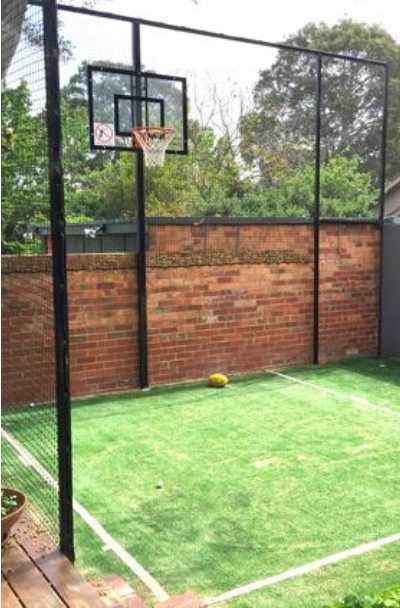 Show your enthusiasm for the game and start getting your teenagers interested too.
Best Basketball Court Flooring Materials
Watching a lot of basketball matches will probably give you an insight as to the kind of flooring materials that will go well with your planned ball court in the backyard. Knowing the fact that your court will be installed outdoors will greatly affect the choices that you have. Most indoor courts use hardwood because of its surface properties, that impressive dunks are actually because of the traction provided by the wood. As it is the perfect ground surface material for indoor use, yet shouldn't something be said about the outside court? 
To capture the more functional flooring that you can actually use for indoor courts we made a list of materials that most people can use. Look into these choices and learn the actual pros and cons of most materials for your outdoor and backyard basketball court's flooring.
Hardwood 
The most ideal material to be used for basketball court flooring is hardwood. Most indoor courts use this material and especially for the school gym and professional courts. Maplewood is generally the most used type of wood because of its adaptability and strength. When given a good finish once installed, this becomes a flooring that offers great execution of the sport during practice. Aside from that, it also helps prevent the players from getting injured while playing because of its slip resistance.
Concrete 
The regular flooring option for open courts is concrete materials. Open-air basketball court needs to have a flooring that will be more than what hardwood can offer because of the elements. Installing concrete flooring needs less labor and requires less preparation. Although it doesn't offer the same floor quality as the hardwood, concrete surface flooring is more resistant to the elements outside. This material can withstand a lot because of its durability besides that, adding the markers and lines on concrete will be quite easy by doing simple paintwork.