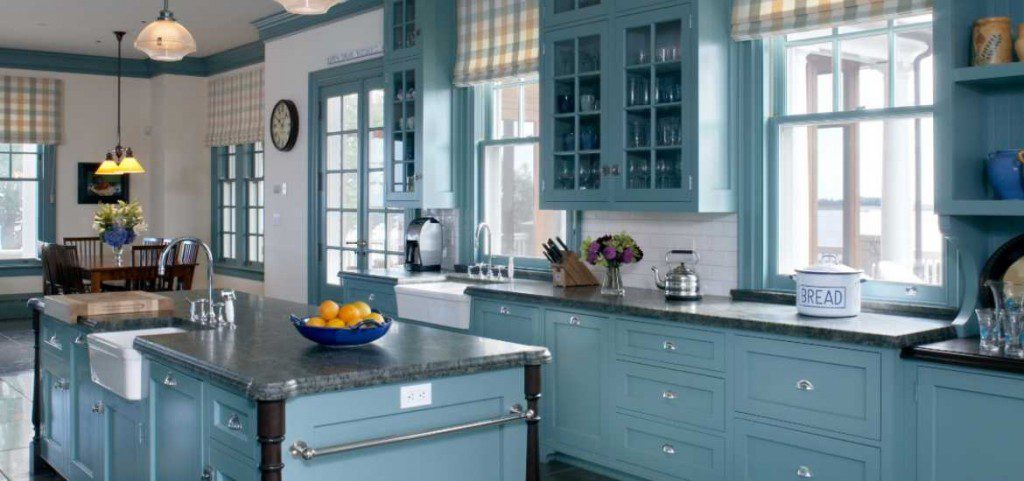 When it concerns your kitchen cabinets, there are plenty of color alternatives you can explore. For instance, white won't ever go out of style & black is a timeless option. However, in case you are searching for something completely different from the typical neutrals (that you will not grow tired of), this particular shade is perfect for you.
Teal kitchen cabinets have become the brand new go-to for homeowners and designers. The intense and rich blue-green hue looks gorgeous when combined with an assortment of hardware options, color palettes, along with kitchen aesthetics from contemporary to country—no one wonders it is a popular favorite.
INVITING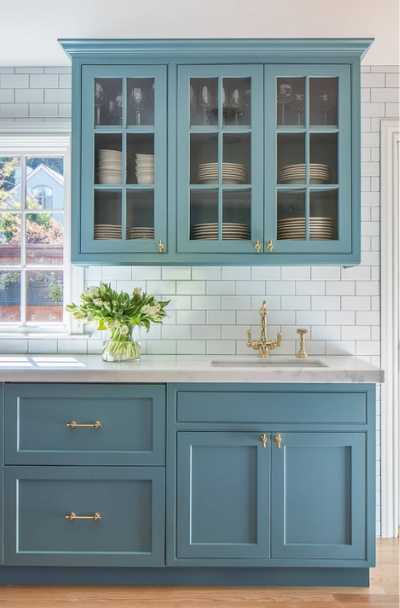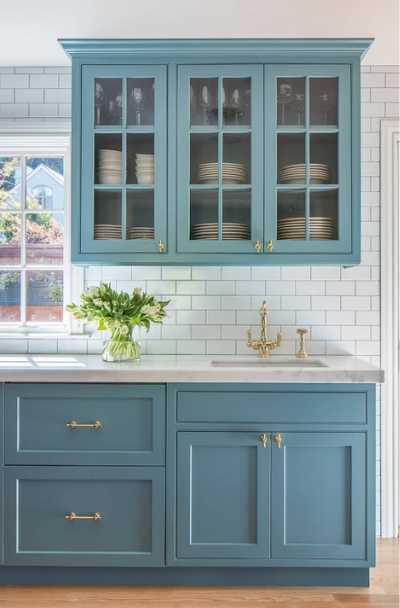 The entire kitchen looks warm and inviting with the teal paint for the cabinets, white tiles for the backsplash, and gold hardware and faucet.

STUNNING
Lovely combination of gray and teal. If you are wondering what color goes with teal, gray is a safe option and can make your kitchen look gorgeous.
REFRESHING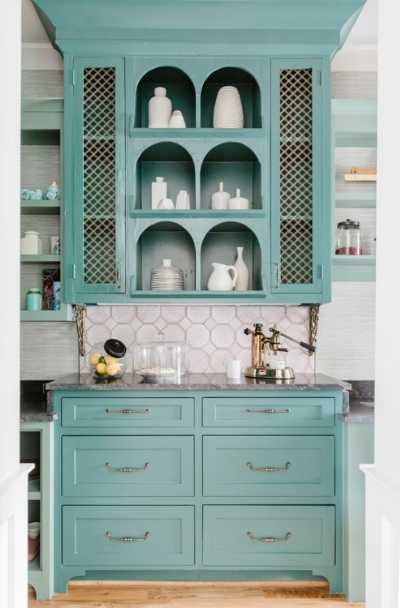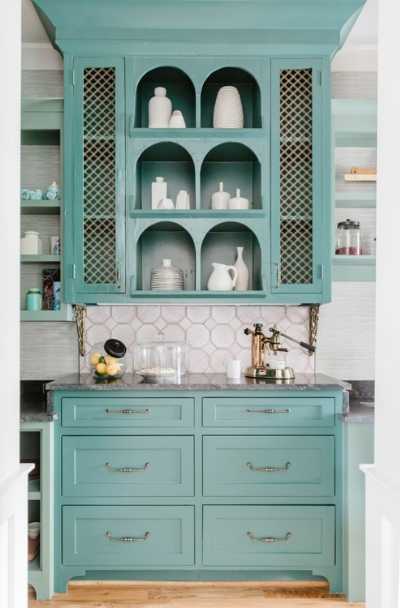 The kitchen cabinet colors combine perfectly with the kitchen accessories. The custom-made cabinets and the open shelving provide great storage too.
TIFFANY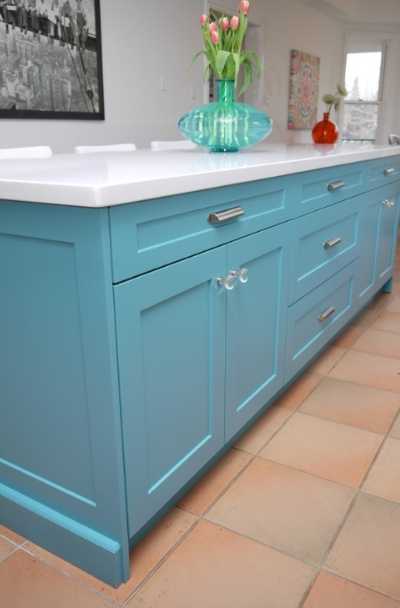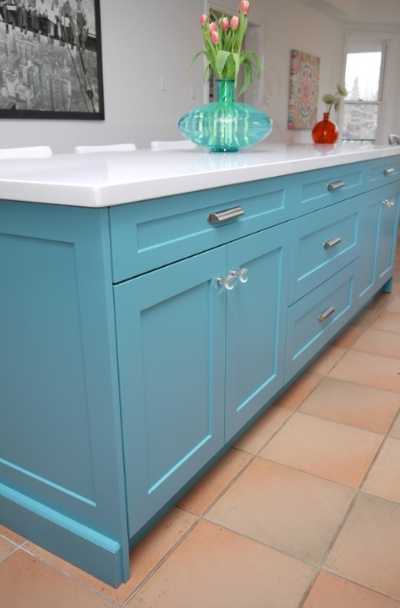 You can have a similar shade by getting Sherwin Williams cabinet paint in HGSW1354 Teal Endeavor. If you like the famous Tiffany color, this shade is for you.

CLASSIC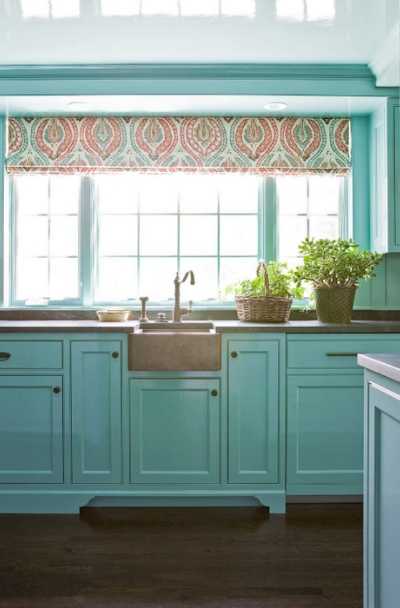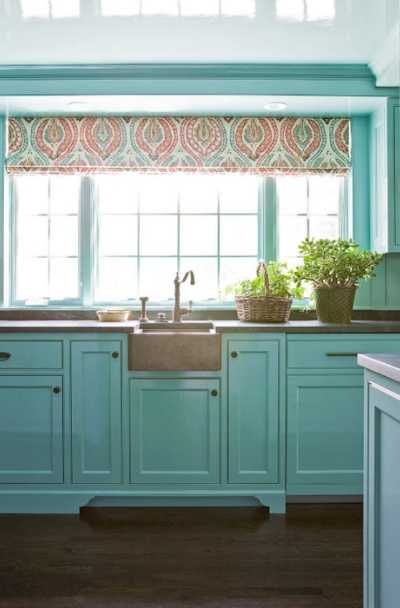 The kitchen cabinet paint colors extend to the window and wall frames. The beautifully patterned blinds are enough to make this kitchen unique and friendly.
VINTAGE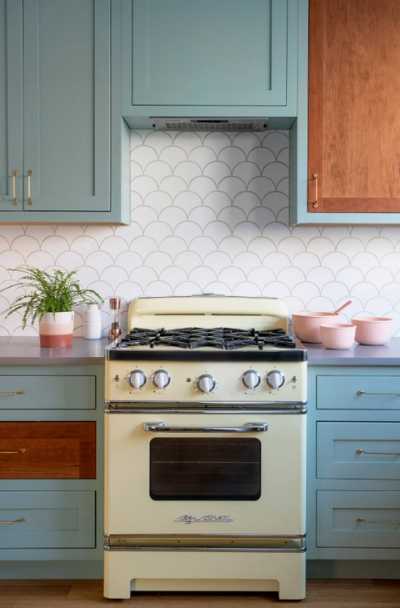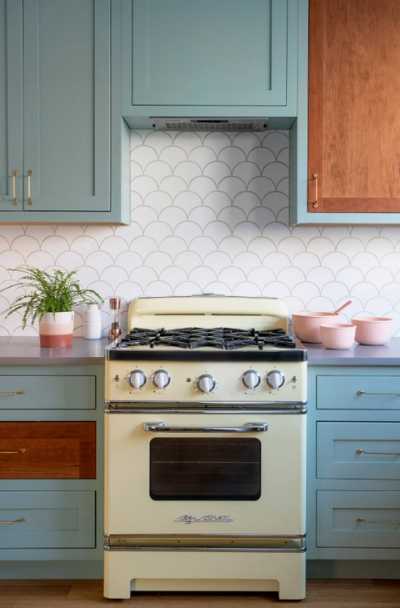 This teal kitchen looks splendid with the toned-down teal paint for the kitchen cabinets. The vintage-looking oven and the unpainted cabinet doors are a nice twist.
DAINTY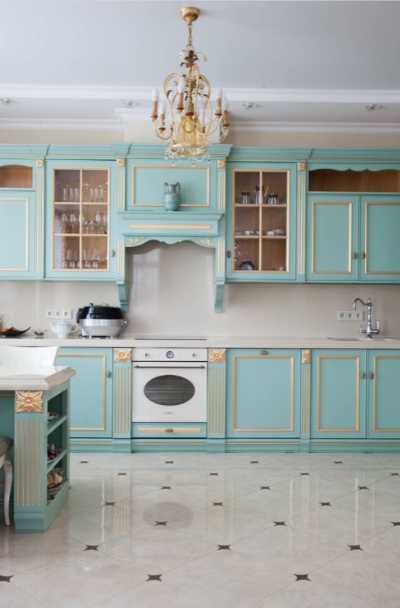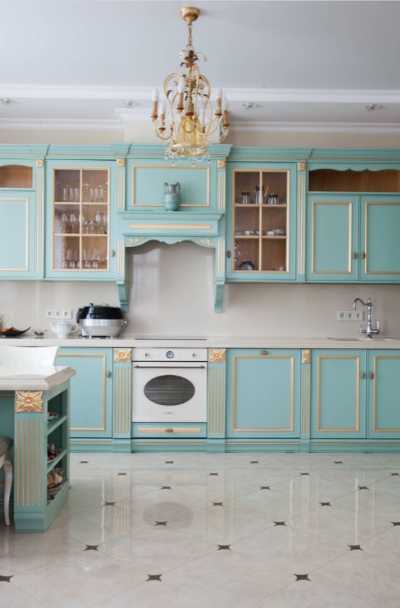 This kitchen looks both luxurious and dainty at the same time. The curves, lines, and texture the gold accents provide are on point too!
MODERN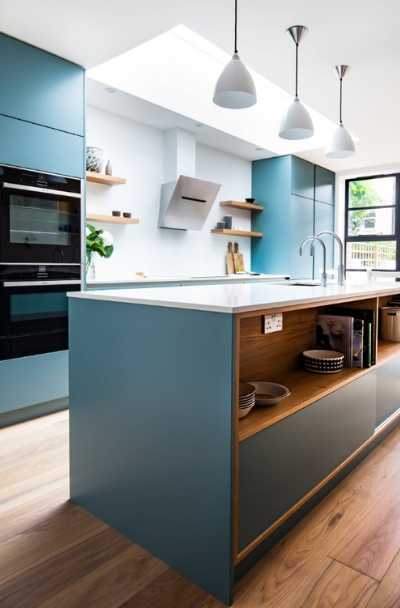 Sleek and sophisticated modern kitchen with deep teal cabinets, white backsplash, and wood floating shelves.
WARM
This transitional kitchen looks breathtaking with the medium tone wood walls and ceiling and bright teal cabinets.
SLEEK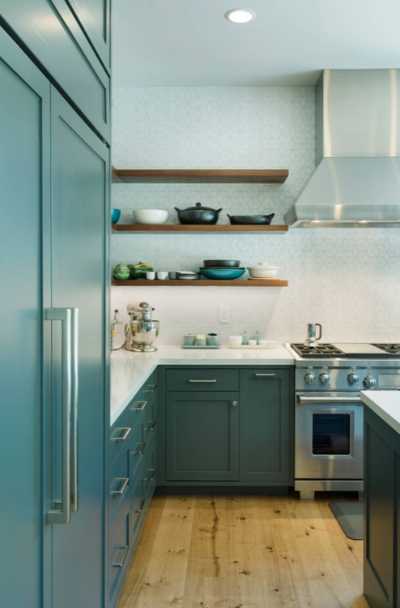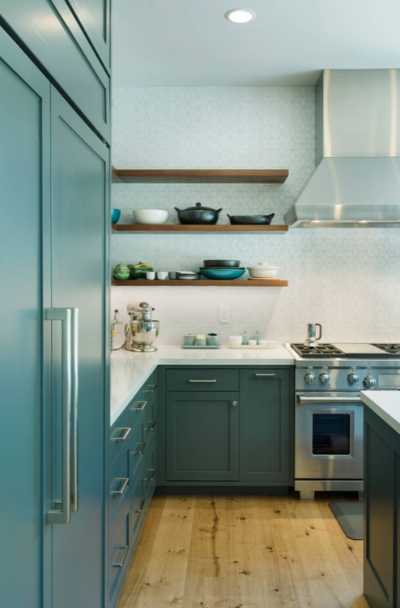 Dark teal cabinets look great with the white walls, stainless steel appliances, wood floating shelves, and light wood floors.