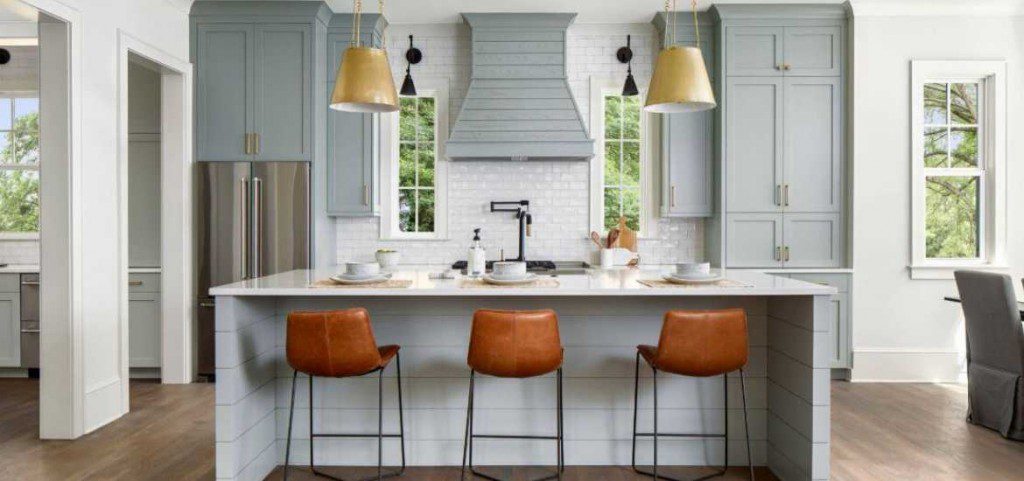 Modern farmhouse kitchens bring together images of rustic materials and retro devices and blend that laid back, country mood with modern sensibilities. Even though modern style and farmhouse design might seem mutually exclusive, we guarantee they're not. Continue reading for more modern farmhouse kitchen ideas and inspiration.
Regardless of what design or style it comes in, the kitchen is definitely the heart of the home. However, for those of us that always want to make others feel welcome, there is no better choice compared to a farmhouse aesthetic. If you have been considering a modern farmhouse kitchen for your house, you are in luck because today, we bring you these 37 modern farmhouse kitchen ideas.
BRIGHT & AIRY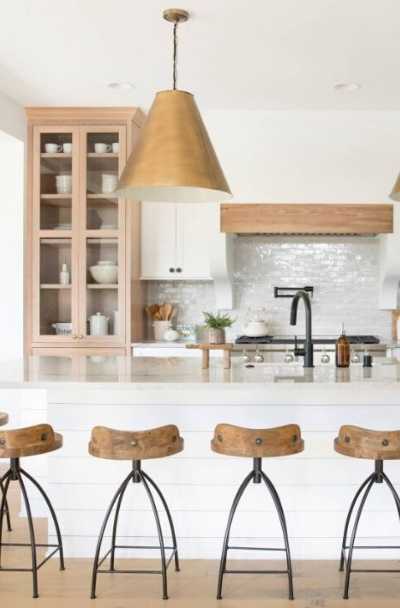 The combination of light wood and white paint makes this kitchen look bright and airy.
SUBURBAN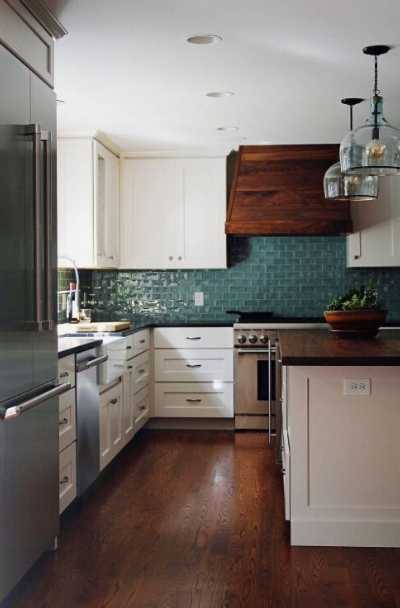 Dark wood floors, white cabinets, and green backsplash tiles for this suburban kitchen.
GENIUS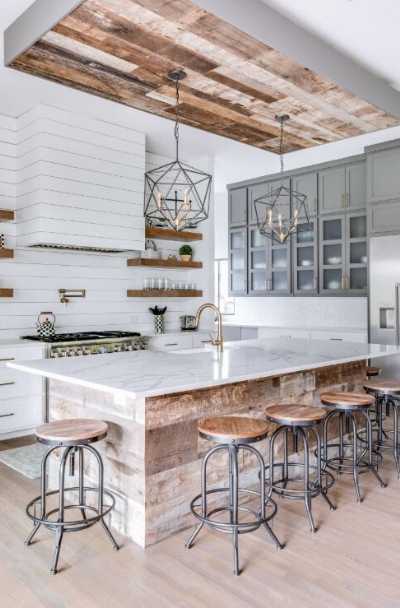 The nickel gap 1×6 solid stock pine backsplash and the light pendants are a win for this kitchen.
SLEEK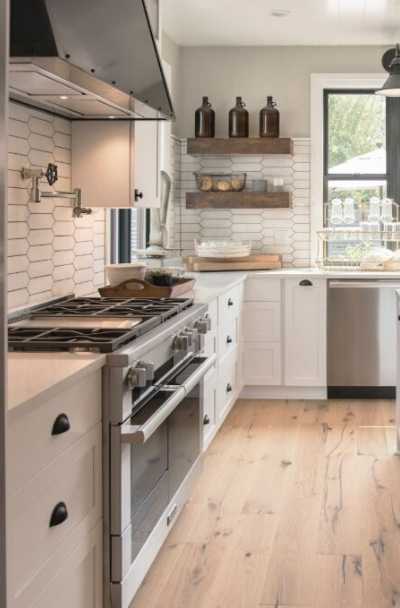 Natural meets industrial in this kitchen as new appliances are brought in together with classic furniture.
NAVY
Create a timeless look filled with a pop of color like this navy blue. The backsplash is gorgeous too!
CLEAN WHITE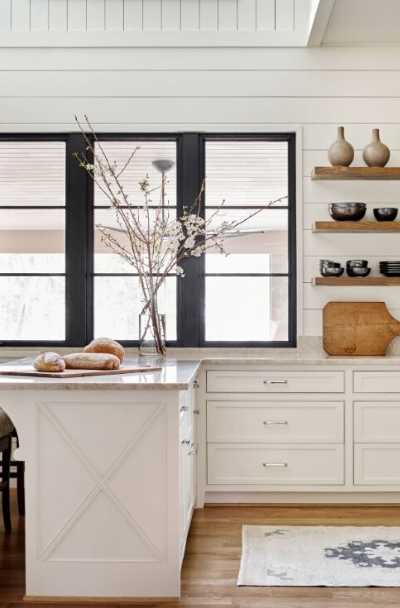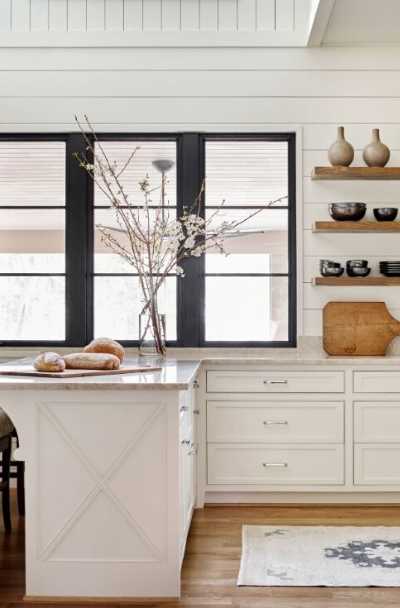 Incorporating wood floating shelves in a white-painted kitchen gives it a farmhouse appeal.
CUSTOM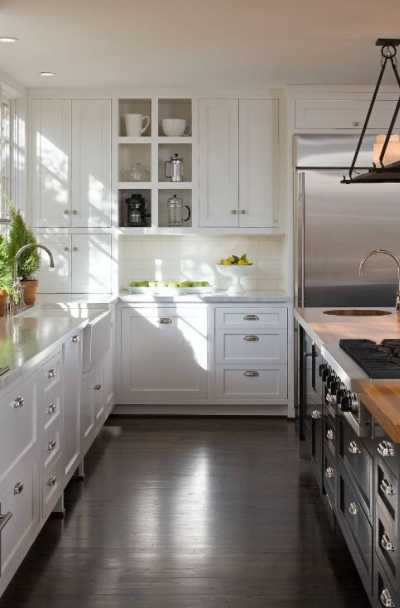 The space looks cultivated over the years with the blending of old and new elements.
OPEN SHELVES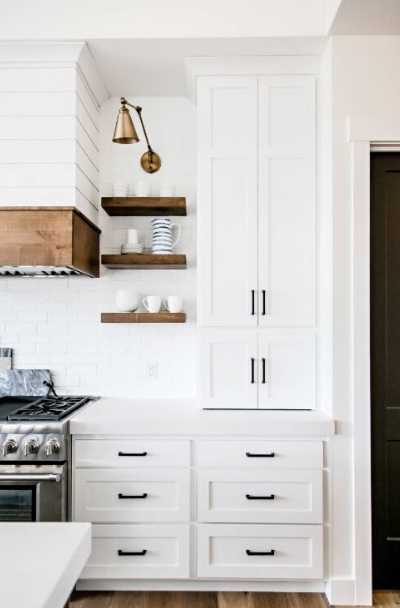 The open shelving makes this kitchen appear larger and adds a comfortable feel.
COZY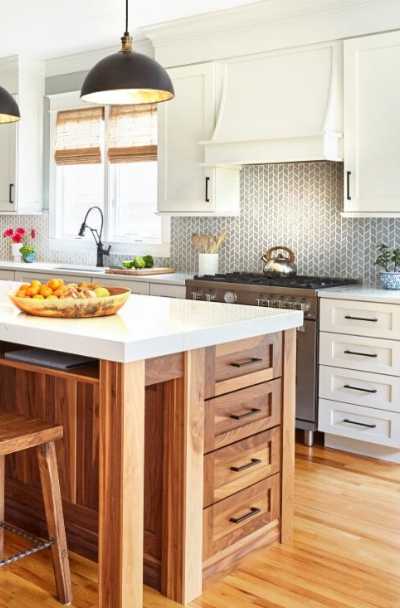 A functional and cozy farmhouse kitchen with rustic walnut island and warm white cabinets.
OPEN CONCEPT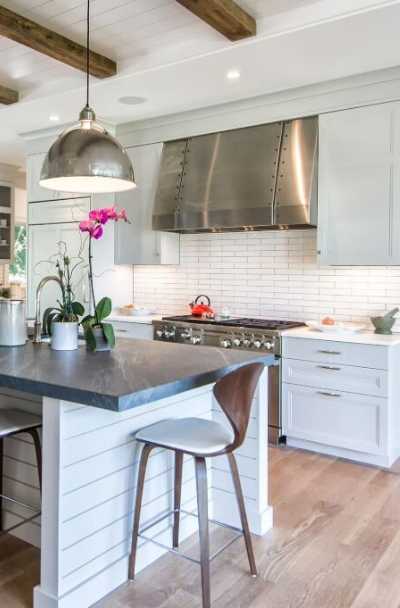 Pietra Cardosa for the island counter and Misty White for the countertop on the stove.