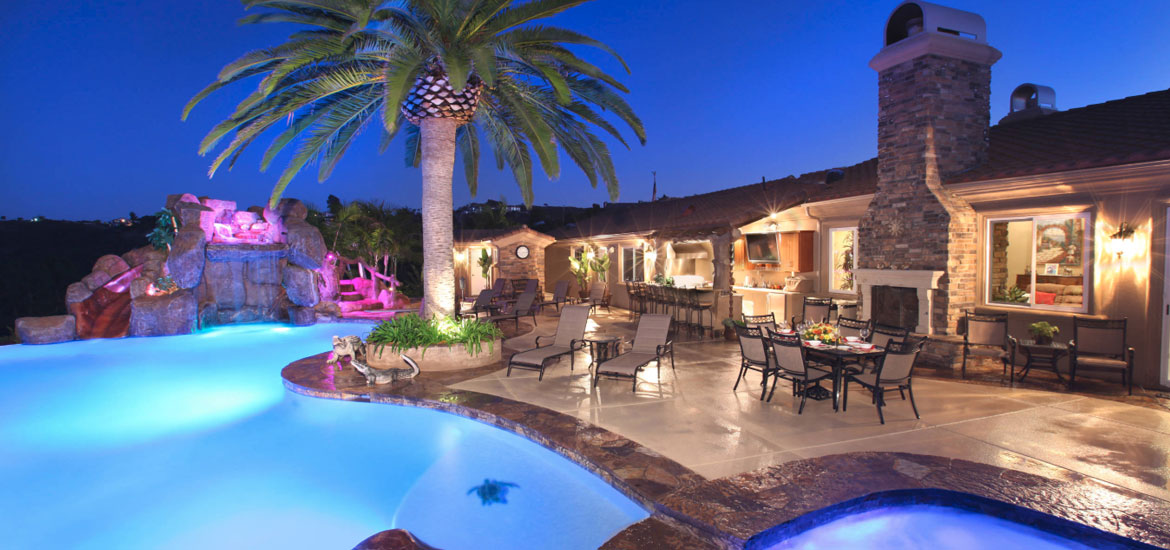 Building a pool in your backyard can be a thrilling experience. It's every homeowner's dream to be able to have a sprawling pool of their own, where they can swim and float in the privacy of their yard. When considering the first steps in your pool-building project, there are many things to take into account. What design should your pool be? How much space do you have available? Should you incorporate a pool waterfall? What about the landscaping design around the pool? How do you make your backyard pool your own?



A short outline of the most popular outdoor pool ideas can give you an idea of what features and styles you might like to incorporate moving forward. Keep in mind that there are many designs and specifications to choose from, and what ultimately matters is that you are satisfied with your pool. Check out these backyard pool ideas for inspiration and see which designs you like the most.
Backyard Pool Ideas
When it comes to backyard pool designs, there are endless opportunities. Think about the current style and theming of your house. Do you desire a traditional or contemporary feel? Or perhaps you enjoy a rustic Mediterranean look. Depending on your style and space you have to work with, you can develop a backyard pool that's truly your own.
Resort-Inspired
You can transform your backyard into a resort-inspired pool destination with a deck and lawn chairs surrounding the pool. Add lanterns/lighting, tropical plants and a handful of beach towels, and you'll feel like you are living a Caribbean dream in no time. The decorations you include around your pool can help give whatever atmosphere you desire.



Elevated Deck Pool
Sometimes you don't have a lot of space to work with. If your pool is right next to the neighbor's fence or your garage, you might not enjoy having to see something so unsightly every time you swim. You can combat this issue with an elevated deck, which will block the unsavory sights while you're in the pool. That way, when you swim, you'll be looking at a beautiful deck with sprawling lawn chairs.
It's not just the decorations around the pool, but the shape of the pool as well that can transform your yard into an elegant beach getaway or a rustic Mediterranean oasis. The way your pool is shaped and designed can help you actualize the vision you've always dreamed of.
HOME RESORT OASIS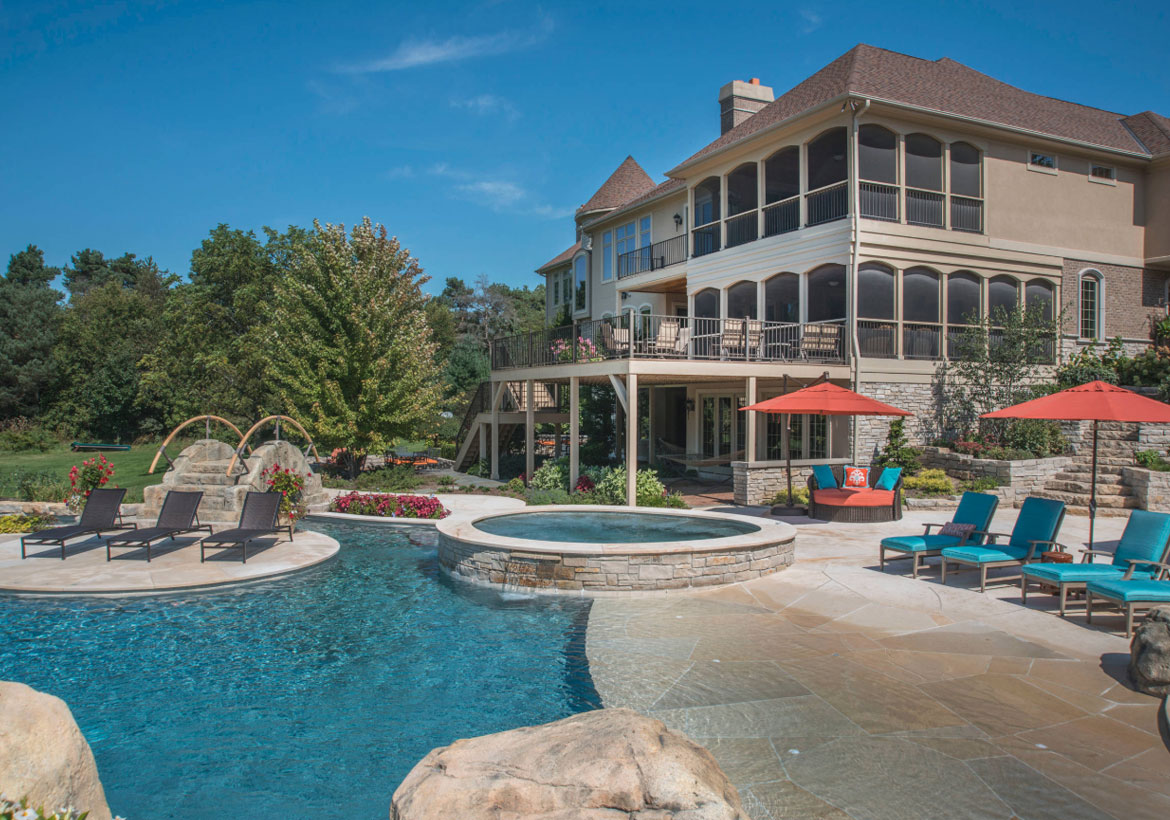 It's a shame that this Chicago suburban location isn't warm all year long, because it looks like you would never have to go on vacation–this backyard pool is stunning and definitely has a resort feel! So many awesome pool ideas. (Teamed with ILT Vignocchi)
POOL LANDSCAPE
Top backyard pool designs and pool landscapes designs should definitely include this showpiece.
LOUNGE LIGHTING