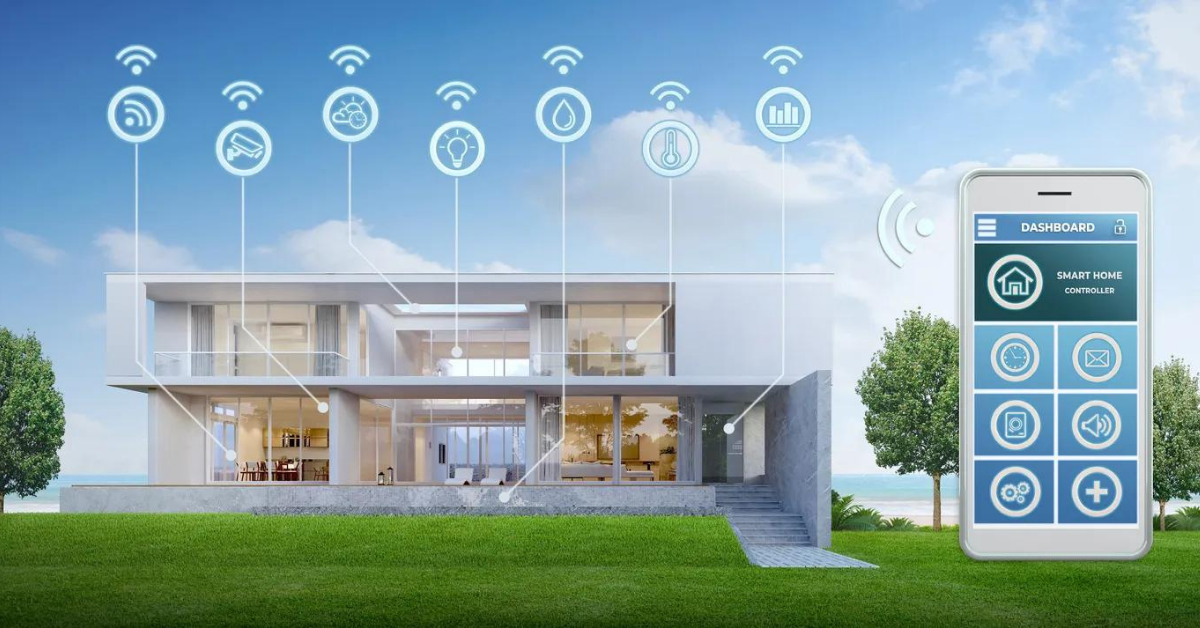 When Smart House initially aired on the Disney Channel in 1999, it was a major stretch of the imagination. While smart home technology has thankfully not sought to take over as anyone's mother, it has come a long way. New smart home trends have taken off, with devices available for every room in the house.
People are buying houses now with an eye toward the existing smart home technology rather than reserving smart trends for the most costly homes or keeping them for an upgrade years down the line. These are some of the most essential smart home tech innovations that are currently taking place.
Integration
The growing integration of smart home trends is one of the top smart house trends for 2023. As previously said, technology has practically become a need rather than a luxury, and with higher expectations has come more connectivity and ease of use.
From the viewpoint of pure integration, more smart home gadgets are beginning to connect with one another. For example, numerous rooms in your home may be outfitted with Google Home speakers that may function as a group(s) rather than as individual devices.
A Philips Hue lighting system has the ability to control the lights in your home and can follow specific routines you set up to turn lights on and off around the house depending on your schedule and needs.
When a smart refrigerator senses that you are running short on milk, it may add it to your Amazon Alexa shopping list. When it comes to best smart home system, connection is critical.
The ease of usage is also improving. Many best smart home devices do not need you to be a computer wizard to set up. Most people are ready to connect several devices if they have a smartphone, a Wi-Fi connection, and an outlet, which reduces the barrier to entry for smart home electronics in general.
The Internet Of Things And Artificial Intelligence
Most individuals are familiar w/ at least some aspects of AI capabilities owing to voice assistants like Amazon Alexa and Siri. Artificial intelligence is becoming better at grasping commands and responding in more meaningful ways. Residents of smart homes may use AI to play music, update their to-do list, switch lights on and off, and much more.
The internet of things (essentially connecting all of the world's things to the internet) is still a more complicated concept to grasp, but progress in the smart home hub in terms of IoT will have a lot of implications for making life easier, particularly in the smart kitchen, smart bathroom space, and smart TV.
Touchless Tech
This trend has already started to permeate the smart home industry ahead of the Covid-19 outbreak in 2020 and 2021. You've definitely seen touchless hand sanitizer dispensers in retail settings, and although they're unlikely to be smart-enabled, the option exists—and the touchless concept is spreading.
Touchless doorbells, for example, are a revolutionary design that enables guests to announce their arrival without touching a shared surface that may spread germs. In reality, many household appliances are controlled by smartphone apps, so each user with access just has to touch their phone rather than the equipment itself.
Smart Thermostats
Following smart speakers and smart home TV, smart thermostats have become one of the most widely adopted smart home trends. They are quite easy to set up and may be completely customized to your preferred temperature and habits, enabling you to regulate the ambiance in your home from anywhere.
Smart thermostats are also touted as eco-friendly. They enable you to effortlessly turn heating and cooling off and on while you're away from home and are cost-effective since they may lower your energy bills. Nest claims to save customers in the United States 10% to 12% on heating costs and 15% on cooling costs every year.
Health Technology
Another tendency fueled by the pandemic is that many smart home devices have started to focus solely on, or at least showcase, health benefits for 2023. As previously stated, smart thermostats have long been one of the most popular smart tech devices, but some are also integrating features such as humidity sensors to help with air quality; stand-alone humidity sensors are also on the rise.
Smart air purifiers and air conditioners are also becoming increasingly popular as a way of enhancing and protecting air quality during this global health crisis. Some smart doorbells have temperature-taking equipment, allowing users to screen visitors for one of the most basic Covid-19 signs before letting them inside.
Smart water filtration systems are helpful with overall wellbeing in less Covid-inspired smart home trends. Far from your usual toilet, new smart toilets utilize sensors to analyze waste and skin to provide insight into the user's health and alert them to any problems that may arise, with the aim that users would seek professional aid before a problem develops.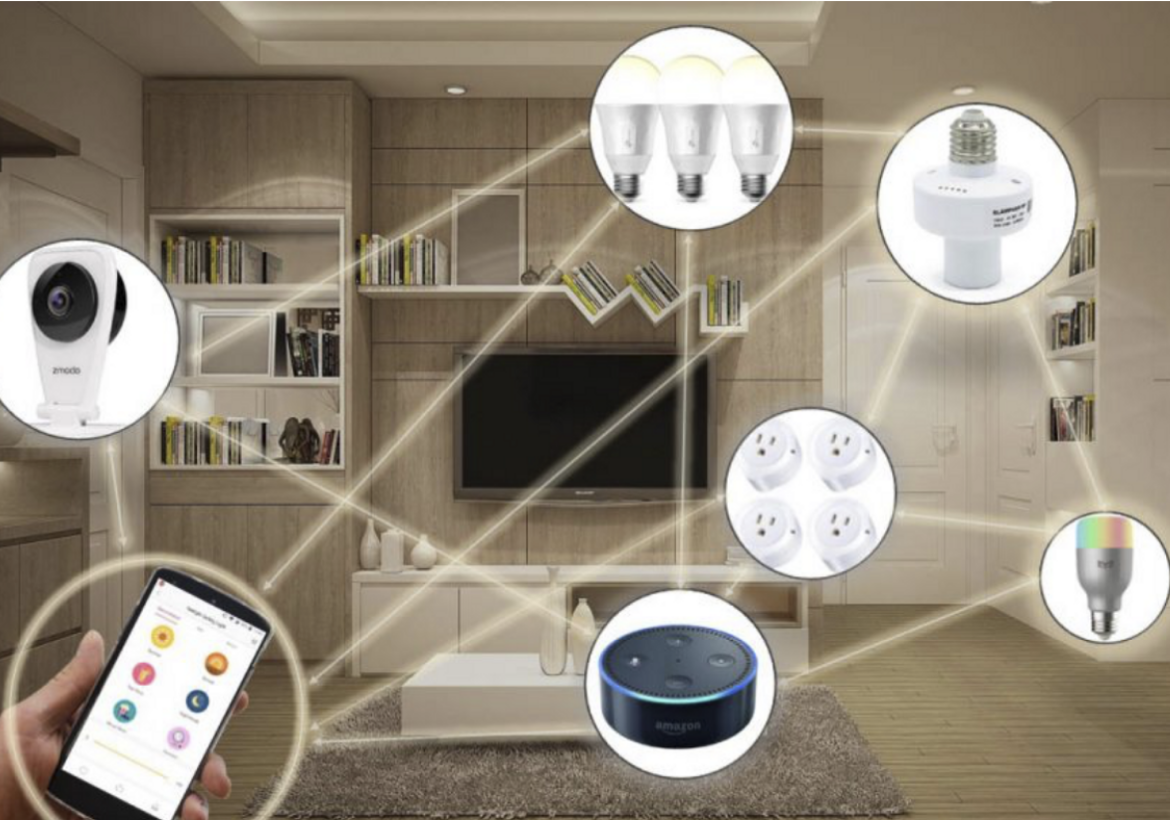 At-Home Exercise
A health-related trend boosted during the pandemic due to the closure of clubs and fitness studios and an increase in time spent at home, tech-based at-home exercise is predicted to grow further in 2023. Smart workout technologies like the Mirror (which was bought by Lululemon in June 2020), Samsung's Smart Trainer, and the Ultrahuman app, which links to a user's Apple Watch, have all garnered appeal.
Home Office
With the widespread move to working from home, smart home solutions, especially for home offices, gained popularity last year and continue to grow as companies extend office closures and even migrate to a hybrid or permanent work from home policies. Smart home shades and smart home window shades have been critical part of it.
Technology ranging from noise-canceling windows and smart home electric shades to drown out the neighbor mowing their lawn to AI filters to mask the messy living room when you go on a video conference with your boss is only the tip of the iceberg in this industry.
High-Speed Connection
High-speed internet access through mesh Wi-Fi is one of the conditions for future smart homes. Slow connections and dead zones created by wandering away from your network will be a thing of the past as mesh Wi-Fi connects your main router directly to the well. The remainder of the smart home gadgets you install will have a high-speed connection throughout the house.
Smart Locks
Best smart locks for home are being developed to safeguard the outside of smart houses in order to ensure the safety of all smart home electronics inside. These devices will become more networked, allowing you to monitor and control your home from anywhere (like opening the door for a delivery person or turning lights on if you see a suspicious person on the sidewalk).
High-Tech Security
Data leaks and security breaches have plagued smart home trends. Companies are improving features to ensure that users' information and private lives inside their homes are safe in order to remain relevant to today's demanding consumers.
Autonomy And Robots
Whether we're ready for it or not, the largest brands in the smart home business are certainly devoting a significant amount of time and attention to domestic robots. While the concept of a semi-intelligent robot that can do housework isn't necessarily unwelcome, it may be upsetting.
With that in mind, Amazon's Astro, as well as the Ring Always Home Cam, are anticipated to gain popularity. Sunflower Labs will introduce The Bee, an autonomous home security drone for your yard, in 2020. Although Samsung's JetBot AI+ is a robot vacuum, its built-in home security features make it closer to a house robot than many other products on the market.
It is just a matter of time until other manufacturers build products to compete with them, especially in the home security market. Although it will be a long time before a robot can clean your china cabinet, this year will surely get us closer.
Smarter Sensors
Sensors are critical to the smart home experience. You depend on motion sensors to activate your security cameras or, in certain cases, switch on your lights. Glass break sensors are a crucial component of smart home security systems, while CO2 and smoke sensors are necessary for all houses, smart or not. The problem is that many of these sensors are huge and only serve one purpose.
Consider the Ecobee motion sensor. It's a distinct device that, despite its small size, simply has to be placed in the appropriate location to detect motion. Smarter sensors may assist to reduce clutter in your home while also enabling smart gadgets to perform additional jobs. Occupancy sensors play a crucial part in this.
An occupancy sensor can detect whether or not someone is in a room and react accordingly. Sleep sensors, such as those found in the Nest Hub—a combination of motion and sound detection that records how well you slept that night—are another sensor advancement that you can expect to see more of in the next year.
Increased Energy Efficiency And Recyclability
We've previously covered the e-waste conundrum that modern society is confronted with. Many parts in technology are difficult to re-use or recycle, yet it is vital that a solution that reduces the amount of trash produced on a daily basis be identified.
So far, Apple has led the way in this area, striving for near-total recyclability of its phones and mobile devices. Google has also done a lot, with the goal of using recycled materials in all Made by Google goods by 2023.
More businesses are likely to adopt the trend of integrating recycled components into their products and making it easier for old equipment to be re-used or simply turned in for reward points, rather than just discarding them in the next trash can.
Home Security
Convenience is a driving element behind smart home technology, but home security is an even bigger drive. It's woven into the fabric of the smart home. The Nest Hub Max, like the Echo Show 15, has an embedded camera. All Alexa Guard-enabled Echo devices can detect the sound of cracking glass, beeping appliances, and other noises. Some security cameras can even detect fires.
The peace of mind given by a solid home security system cannot be understated. Even if you're not worried about burglars breaking into your home, security cameras may enable you to check in on your pets while you're away during the day and watch when your children return home from school or when a package is delivered to your door. Smart video doorbells, such as the Ring, may operate as virtual butlers thanks to Alexa Smart Responses.
Tracking And Managing One's Health
As we spend more time at home and remote work becomes more widespread, smart home technology has the potential to improve our health. Sleep technology is one key way it currently does this, and it is anticipated to increase much more in the next year. Smart mattresses may help you sleep better and deeper, and they can even identify potential sleep difficulties you weren't aware of.
Another less obvious way smart home technology is preparing to benefit your health. Toto presented the notion of a smart toilet at CES 2021, which would analyze your waste and advise improving your nutrition based on its assessment of fecal composition. For the time being, it is merely a concept. However, concepts like this are actively being investigated and will most likely see greater implementation throughout 2023.
Conclusion:
If a smart assistant can monitor your sleep using its sensors, it can (theoretically) assess your posture and remind you to sit up straight, tell you when to take a break from sitting on the couch, and much more. Smart kitchen gadgets currently provide clients with easy, healthy recipes and remove the bulk of the guesswork from cooking. With so much power at our disposal, 2023 is shaping up to be the year the smart home makes us all healthy.
It's easy to forget that smart home technology is still in its early stages. This kind of technology will progress by leaps and bounds over the next few decades, particularly if smart homemakers embrace the notion of the metaverse. The next year will be full of new advancements and ideas, especially as industries continue to recover and catch up after the pandemic-induced slowdowns of 2020 and 2021.
Other Great Articles to Read: