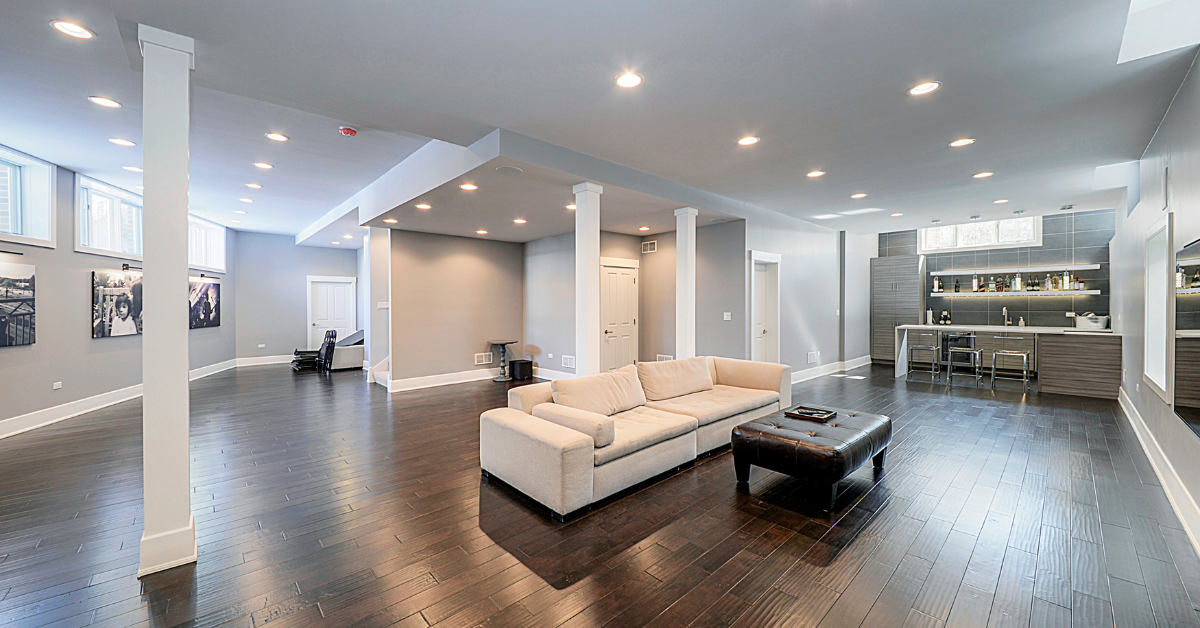 Sebring Design Build
Can Engineered Flooring Stack Up Against True Hardwood?
Over the last several years, hardwood floors have continued to escalate in popularity, becoming one of the most common (and sought after) flooring options available to homeowners. However, when deciding on hardwood flooring for your home, you're often left to choose between the more cost-effectiveness of laminate wood floors versus the beauty and elegance of true hardwood floors.
You may be surprised to learn there is there is a third option for wood flooring that not many homeowners like yourself are presented with engineered flooring. Engineered wood floors actually strike the perfect balance between the traditional look of hardwood floors and the long-term durability of laminate floors.
So can engineered flooring really stack against a high-quality hardwood solution? Read on below as we put them both to the test!
The Face-Off: Engineered Flooring Vs. Hardwood Flooring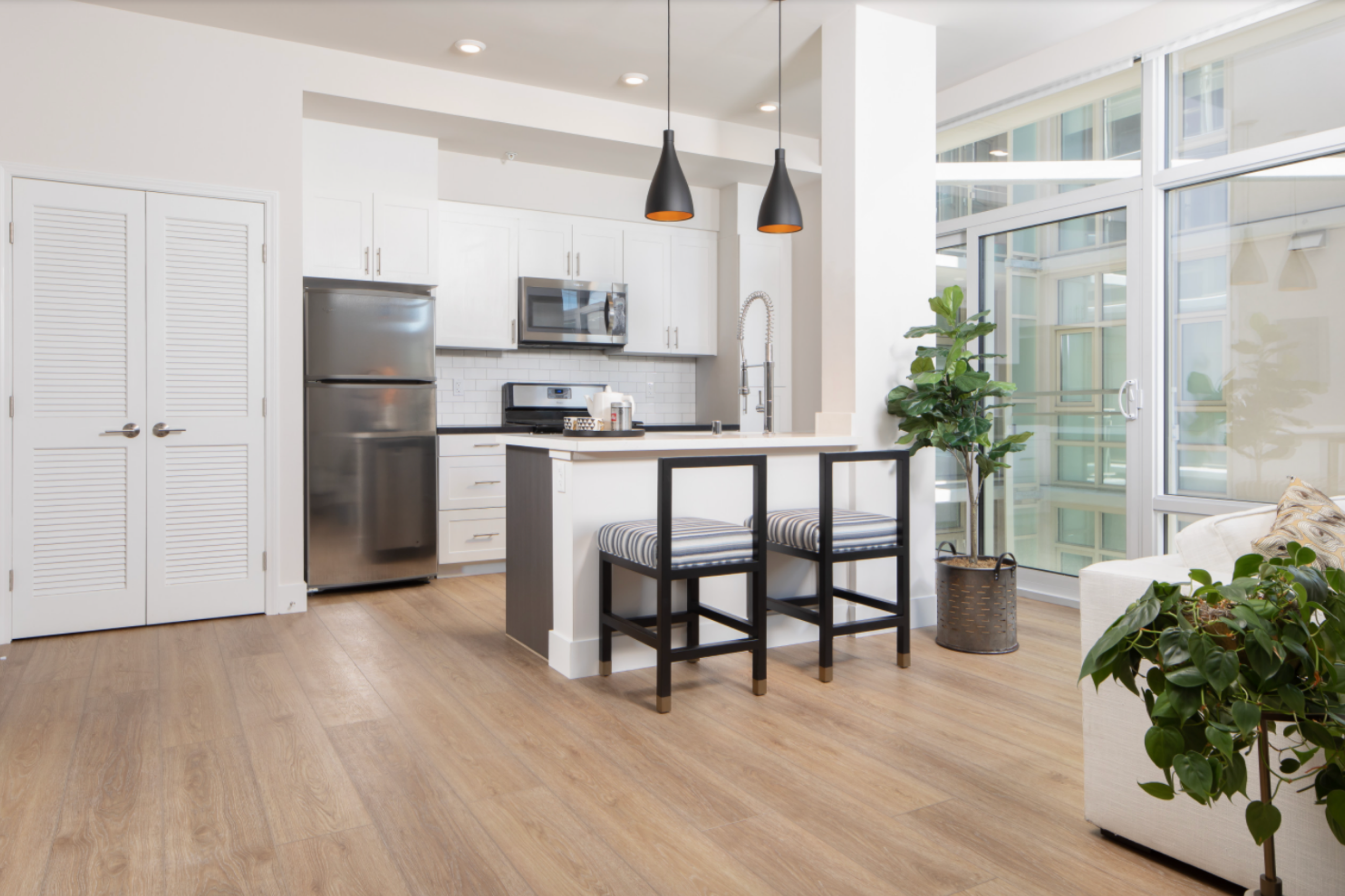 Smooth wood floors for that perfect shine.
Durability
One of the greatest benefits that engineered flooring provides over solid hardwood flooring is that it is the most durable option. While the top layer of engineered floors is often solid wood, the lower layers, and the core, are made out of various materials including plywood.
This plywood interior allows engineered wood floors to be more durable, and resilient to the factors that can easily damage hardwood floors such as moisture and spills. This resilience against moisture makes engineered floors the superior option for highly humid climates, as well as for use in damp basements.
The durability of these high-density floors also means that they are stronger, and are better able to resist damage caused by items dropped on them as well as high traffic. All of these factors help to make engineered flooring the longer-lasting option.

The dark wood floor gives contrast to the stark white walls.
Cost
Another benefit of engineered floors is that they can be more affordable than hardwood floors. Not being constructed of solid wood brings the cost down dramatically, allowing you to have the elegant look of wood floors in your home at a lower cost, making wood floors affordable for a wider range of customers.
However, do not assume that these floors will not be worth the investment. Due to the fact that they are often indistinguishable from solid hardwood floors, they can provide just as high of a boost in the value of your home as solid wood floors. Furthermore, many prospective homebuyers will prefer engineered floors due to their durability and low-maintenance.
When comparing engineered wood floors to traditional, solid hardwood floors, it will quickly become apparent that there is no competition. Engineered floors have the same look and elegance as hardwood floors while providing superior, lasting benefits to the homeowner. The best part is that the average individual will not be able to tell that your floors are not solid hardwood. Only you will know how much time and money you saved by choosing engineered floors.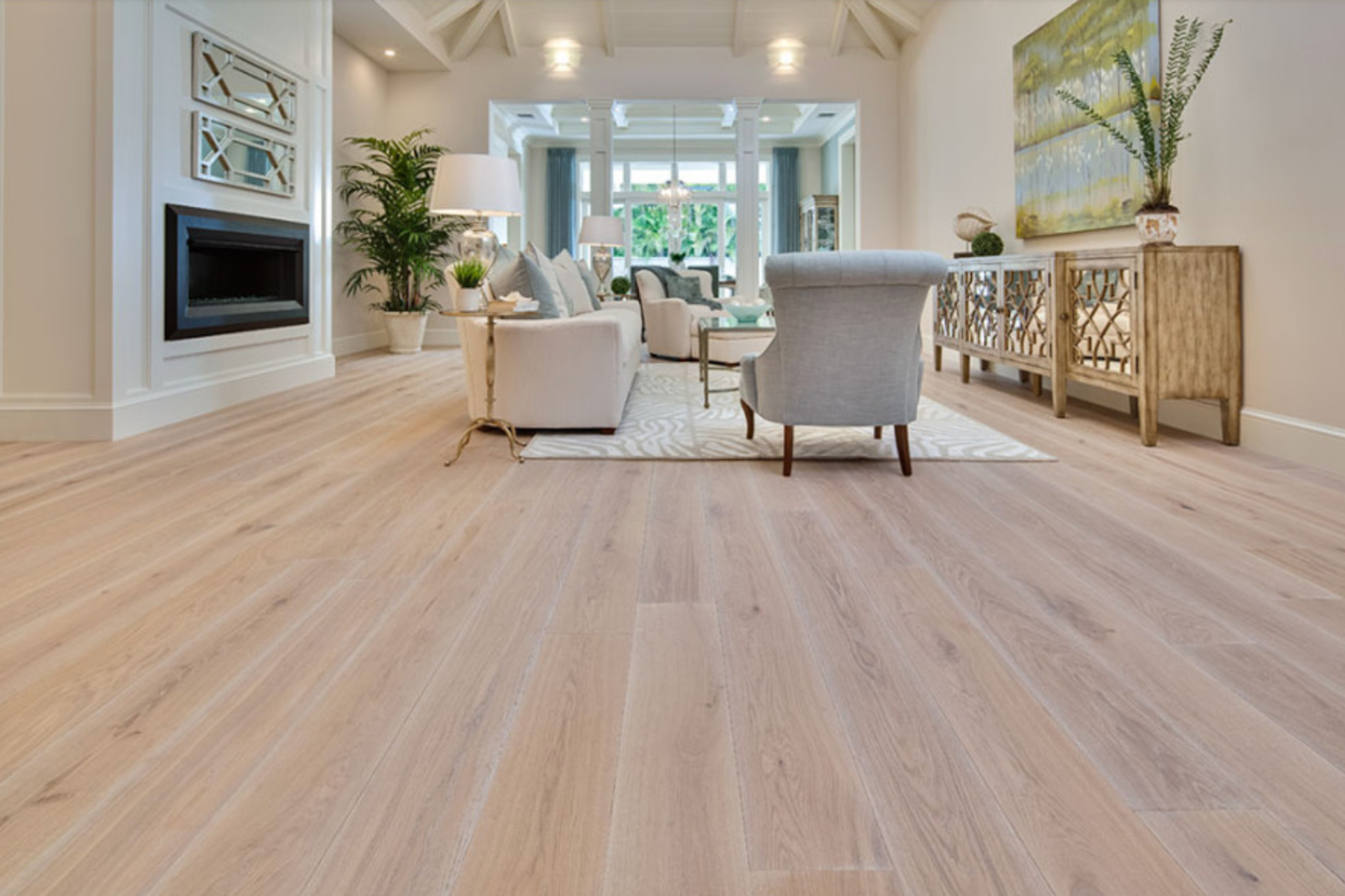 The wood flooring gives a farmhouse vibe to this modern house.
Contact us to learn more about the many benefits of engineered floors, including why they can make a better flooring option than solid hardwood. You can also find out about having engineered wood flooring installed in your home.