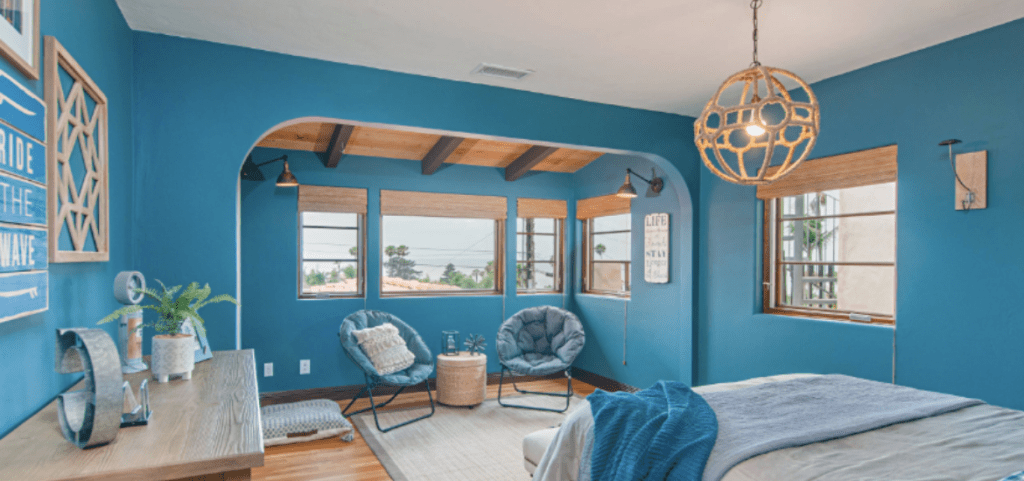 Blue is a timeless, classic, & versatile option for any color scheme. In fact, each shade will offer a different vibe to your room, from a bold navy blue to vibrant teal or aqua blue. In case you need assistance in picking your ideal shade of blue, be inspired by these 29 blue bedroom ideas.
Indeed, blue is one of the most calming hues on the spectrum, and it's excellent for your bedroom. If you haven't thought about blue for your room, think about the huge selections of available shades. There is certainly a shade that fits your decorating style. From pale robins-egg blue to dark navy blue, it is truly hard to go wrong with blue.
CONTEMPORARY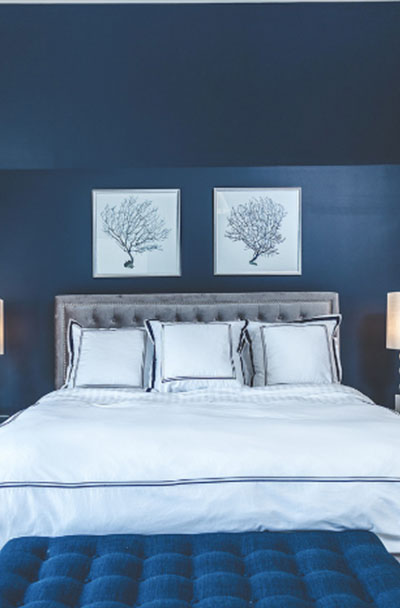 The blue walls, white sheets, and white framed artworks create a perfect balance on this blue and white bedroom.
BLUE & GREY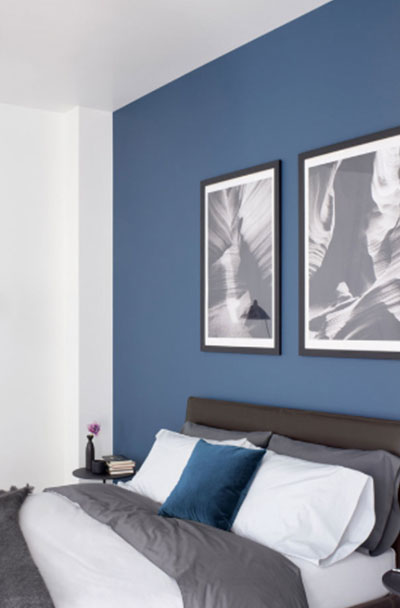 It's Farrow and Ball – Stifkey Blue for the wall paint in this lovely blue and grey bedroom.
MIDNIGHT BLUE
This dark blue bedroom is modern and stylish, perfect for young adults.
BLUE & STRIPES
This navy blue bedroom features bedding and artwork with a stripe pattern.
FLORAL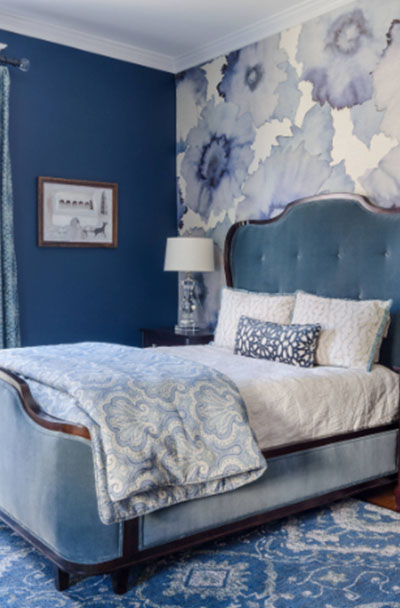 Gorgeous watercolor painting on the wall and lovely floor rug.
ECLECTIC
That blue bedroom wall combines well with the wood bed frame and side table.
BEACH STYLE
Benjamin Moore's Hale Navy for this stunning blue and white bedroom.
GALAXY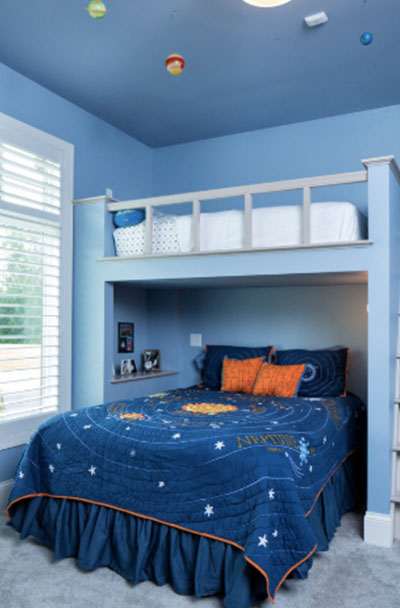 This solar system-themed bedroom is perfect for kids.
TRANSITIONAL
Grey and blue bedroom never gets out of style. The blue wallpaper stands out.
DEEP BLUE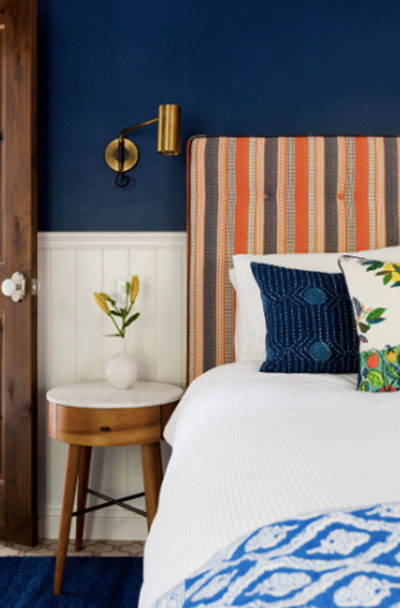 Interesting mix of colors combines well with the blue bedroom wall.
Benefits Of Having Blue In Your Bedroom
One reason why blue is the perfect color for your bedroom is it is capable of beautifully contrasting and complementing other shades. Aside from it has a deep quieting impact, it is also the color that represents the sea and the sky that we can all relate to. By having blue to your bedroom, you will create a space that is definitely refreshing, calming, and quieting.
Although there is no hard rule in using blue to your bedroom, how you bring blue into your design plan can impact the total look and feel of your room. In the event that you have high ceilings or huge windows that will permit in a lot of light, you can set out to paint the walls with a dark blue, and include modern accent tones of grey or pale pink.
On the other hand, in case you're attempting to make an airy feel in a tiny area, a muted theme will be more suitable, according to a palette of light blue, white, or aquamarine.